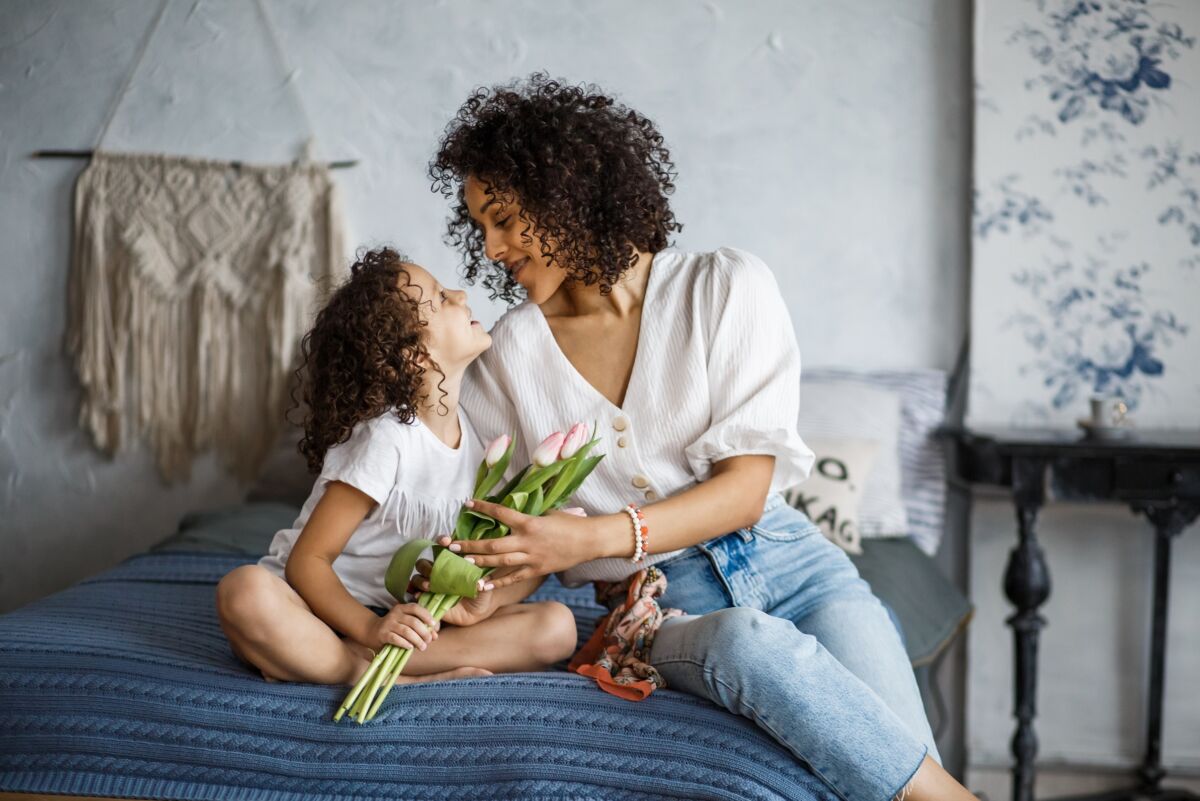 If you're still on the hunt for the perfect Mother's Day gift, not to worry! With Mother's Day being a bit earlier this year, even the most seasoned gifter might be a little off their game. Luckily, there are still plenty of Mother's Day gift ideas that are not only quick and easy to order but are still thoughtful and made with love. From one-of-a-kind cards to personalized mugs and photo books, below are some of our Photolab's top last-minute gift ideas that will warm her heart.
A Thoughtful Mug for Mom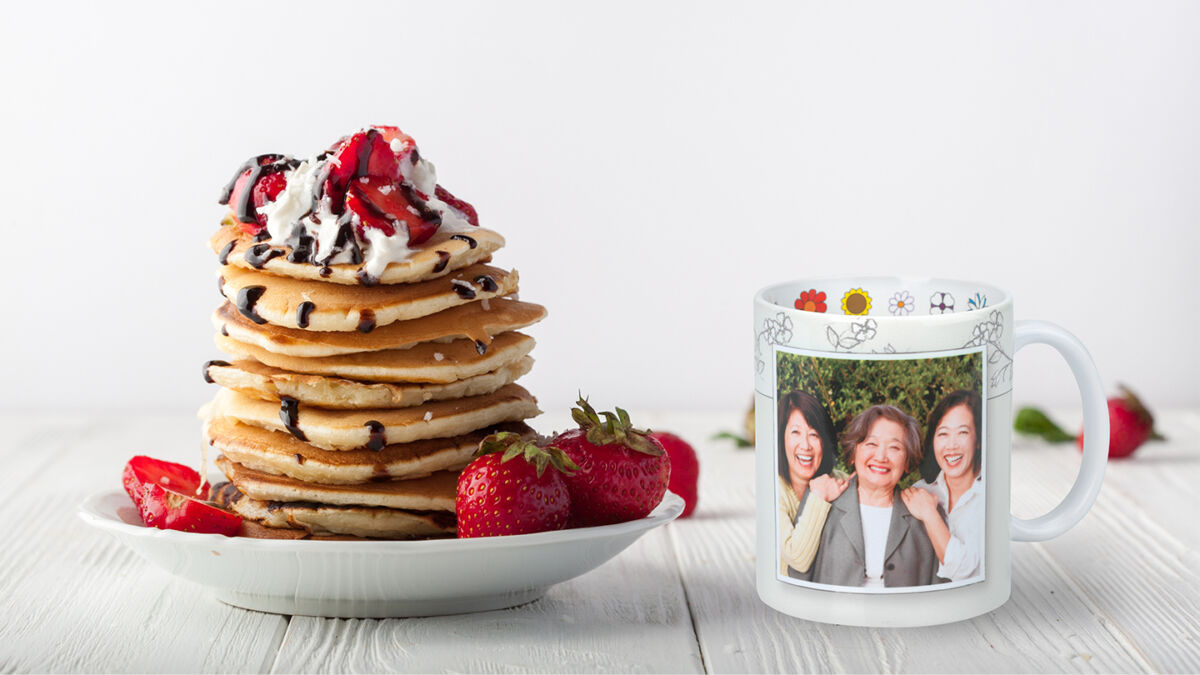 Showing mom you think she's the best mom ever is easy: just put it on a mug! You can add personalized text to any of our Photolab's mugs, so you can tell her exactly how much you care for her. Add a photo of your choice as well – one she will be able to cherish for years to come.
If you have young kids, you can encourage them to design their own special mugs for mom with the help of our Take and Create Books. These books are full of templates for items including our mugs, which they can draw their own artwork in, and then have those drawings digitized and printed on a mug (or other gift items). You can learn more about our Take and Create Books here.
Our mugs can be ready for pick-up in just 24 hours, making them an excellent choice if you're in a pinch for a last-minute gift. Plus, they only take a few minutes to customize!
A Special Locket Full of Love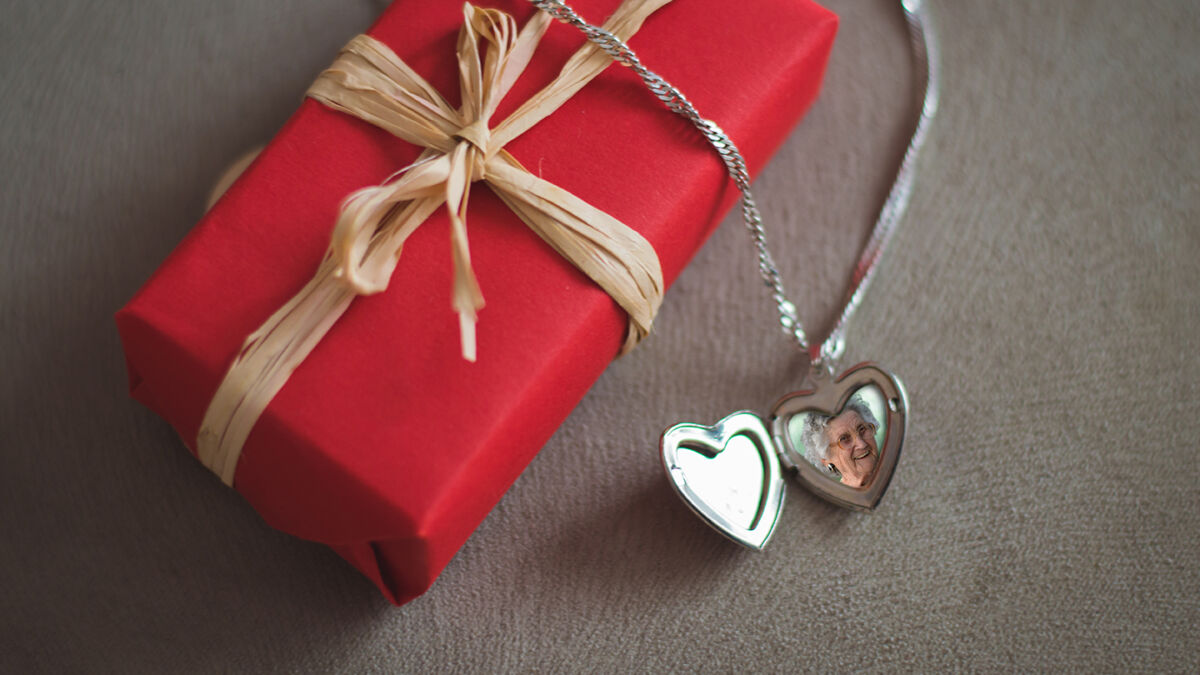 With a personalized locket, mom can keep her loved ones close to her heart at all times. Choose from locket-sized photos in various shapes, including circle, heart, oval, and square, to match your chosen locket. Each print also comes with a variety of sizes from 1"x1" to 0.2"x0.2" so you can pick the one that fits perfectly.
If you're gifting to a senior/grandmother, it could also be a thoughtful surprise to include old photos of her and her children. Rather than cutting up the originals though, make sure they're digitized first! Our Photo Scanning Box service can help you digitize large amounts of old print photos quickly and easily.
These locket prints are ready for pick up in just 24 to 72 hours at most of our locations.
A Photoshoot Just for Her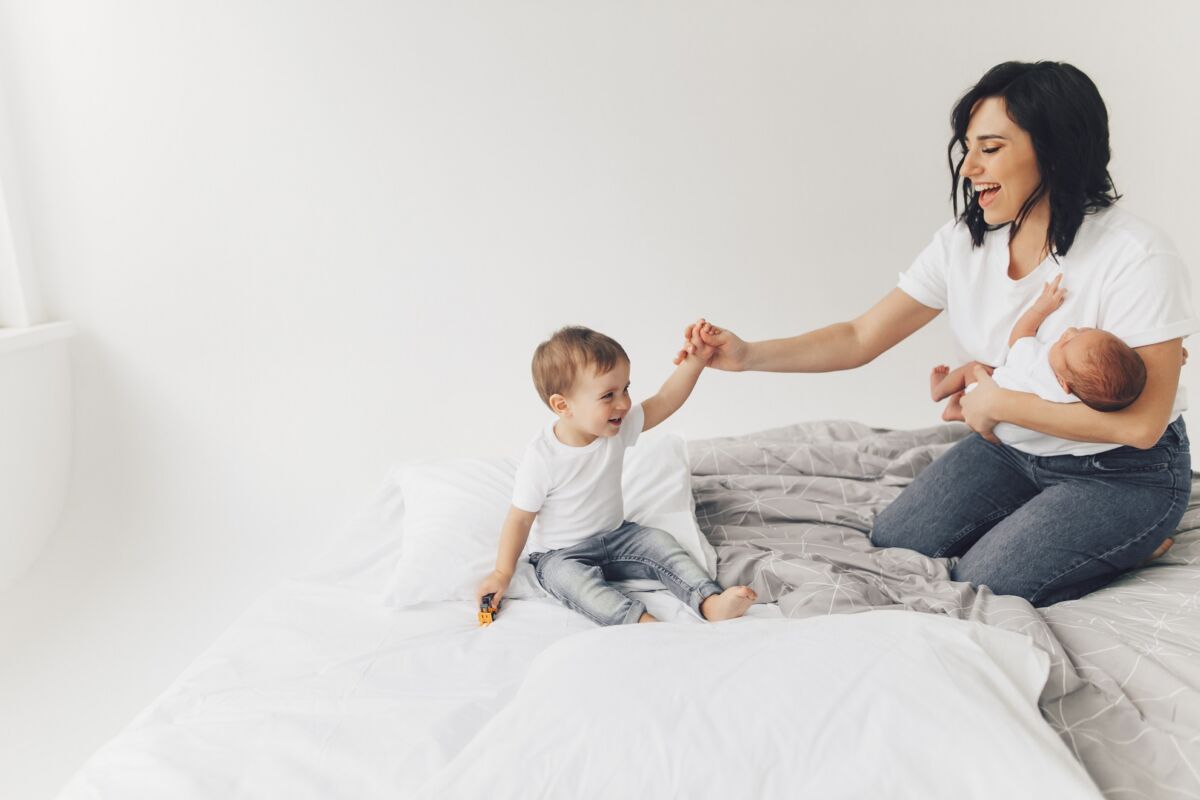 Treat mom to a photoshoot that's all about her! This gift requires no prep time at all but is a thoughtful way to show your appreciation for your mom and how beautiful she is inside and out. Hire a local photographer, or pick up a camera and stage your own photoshoot at home for her. You can include the kids as well, but take some photos just of her too. Make sure to mention in your 'Mother's Day Photo Shoot' gift that she'll receive a selection of prints/enlargements or a canvas gallery wrap to commemorate the experience and preserve those special images. This can also be a thoughtful gift for a mom-to-be!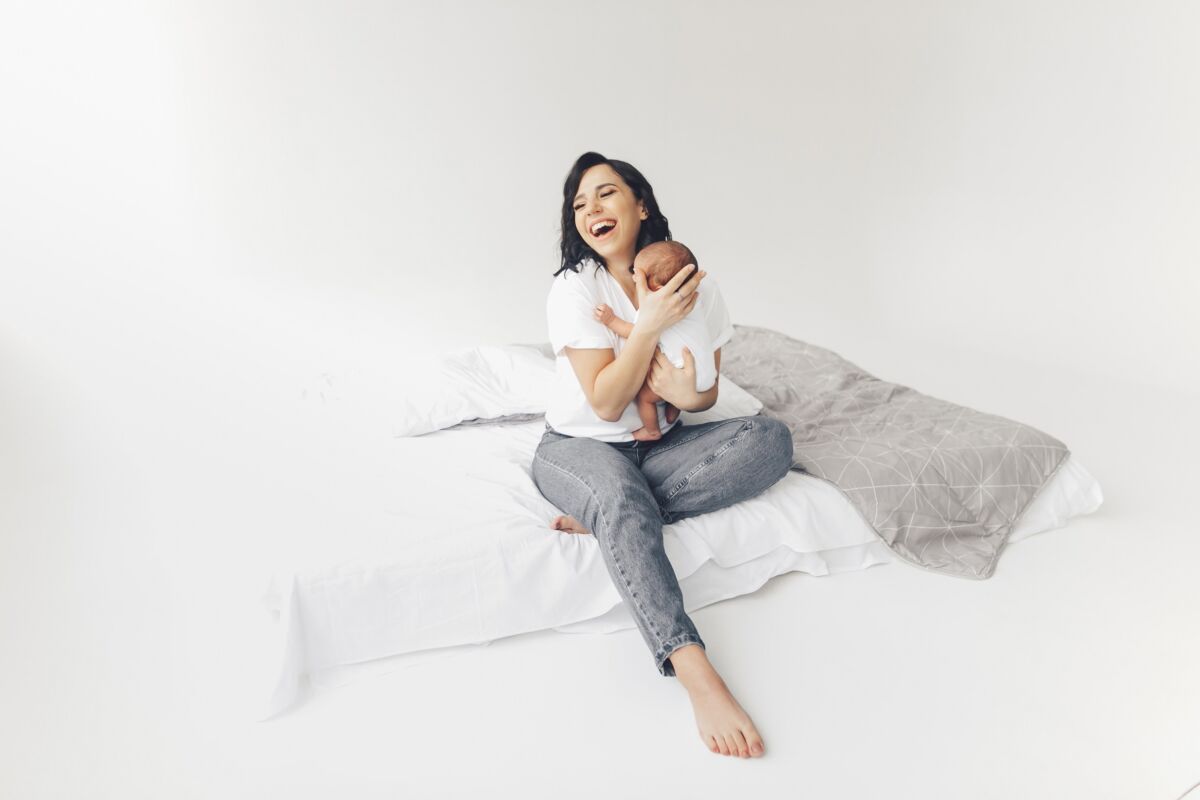 If you're looking for pointers for doing your at-home photoshoot, make sure to check out our DIY Studio modules; it's free to sign up, and you'll get all kinds of helpful tips from pro photographer Erin Manning in each module. For your Mother's Day photoshoot, we recommend checking out the modules on 'Composition Tips' and 'Lighting Techniques.'
A Photo Book of 'Moments with Mom'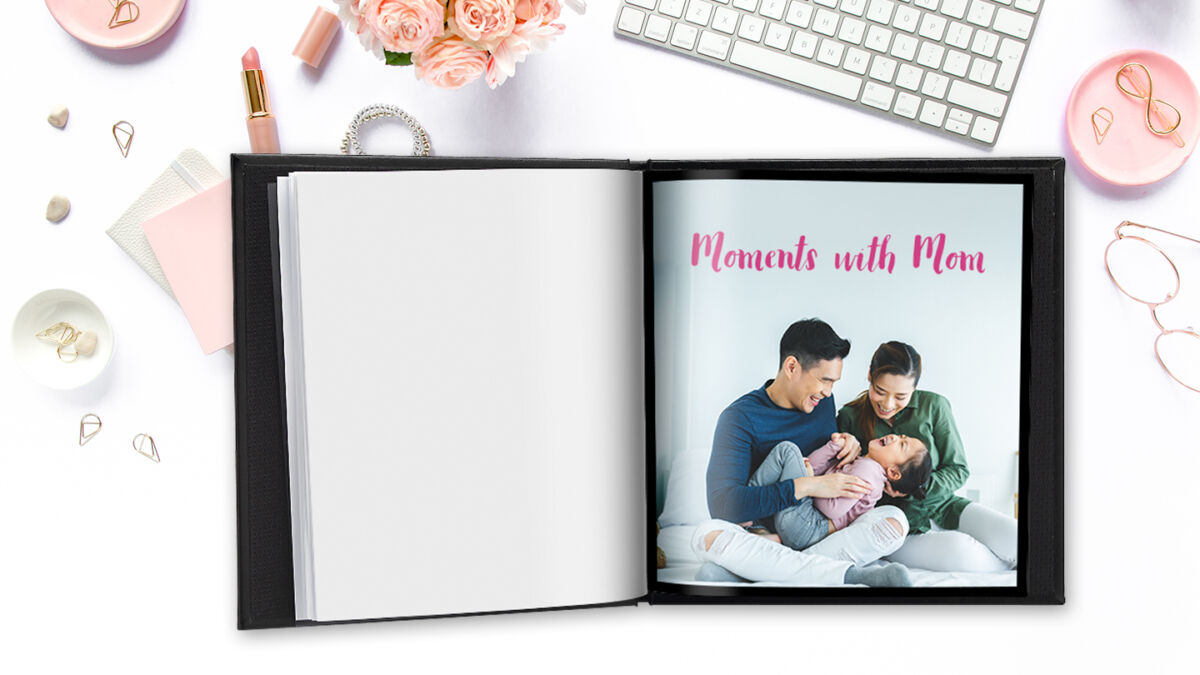 So many of our most memorable moments in life are often with mom. Help her cherish them by preserving all of your favourite moments with mom in a fully personalized photo book. Hand-pick the photos displayed on each page, and even add thoughtful notes to tell her why those moments mean the world to you. Don't worry about the design element – we have a Mother's Day template all set to go for you, so you can simply drag and drop your images!
If you're tight on time, not to worry. Our Express Book, an 8×8 photographic book with a leatherette cover, is easy to customize and ready for pick-up in just 24 to 72 hours.
A One-of-a-Kind Mother's Day Card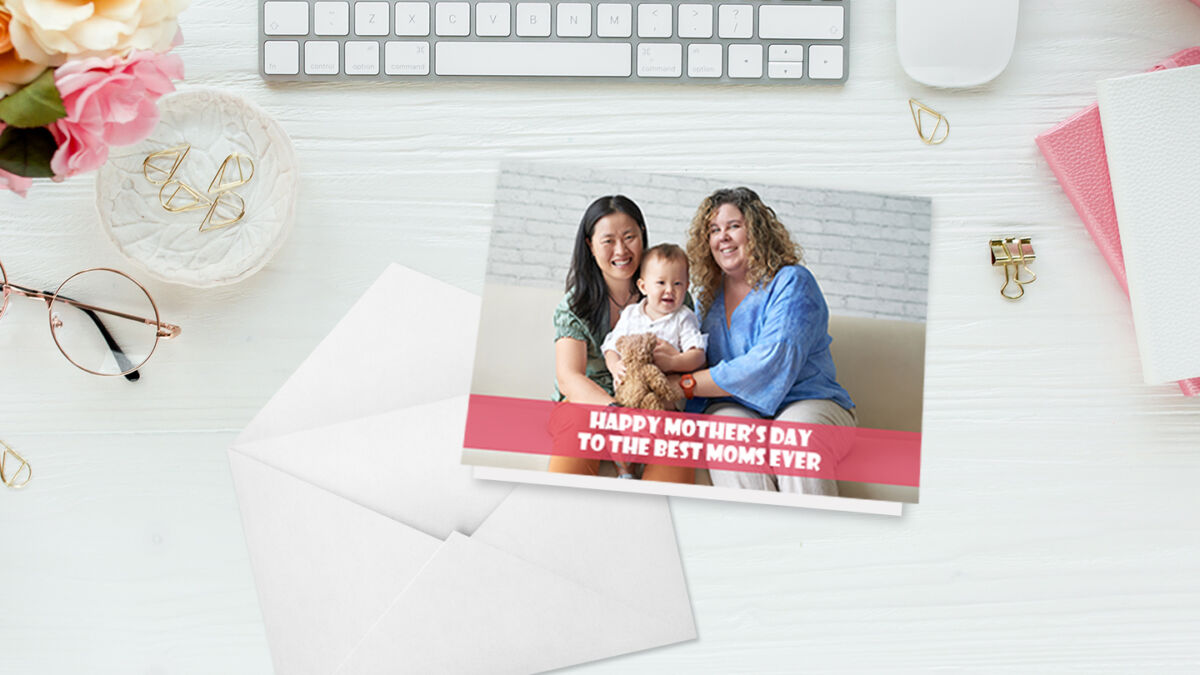 Sometimes there just isn't a Mother's Day card in the card aisle that says exactly what you want to say. That's where our personalized greeting cards come in. They can be customized with any theme and photo(s) of your choosing, plus you can add a truly personal and heartfelt message for mom that is one-of-a-kind. Just knowing you took the time to make a card for her is sure to warm her heart!
Left it a little late? Just because you're looking for a Mother's Day card last minute doesn't mean it can't still be thoughtful. Our single-sided photo cards and premium folded greeting cards on photographic paper can be customized and ready for pick-up in just 24 to 72 hours!
A Photo Button for the #1 Mom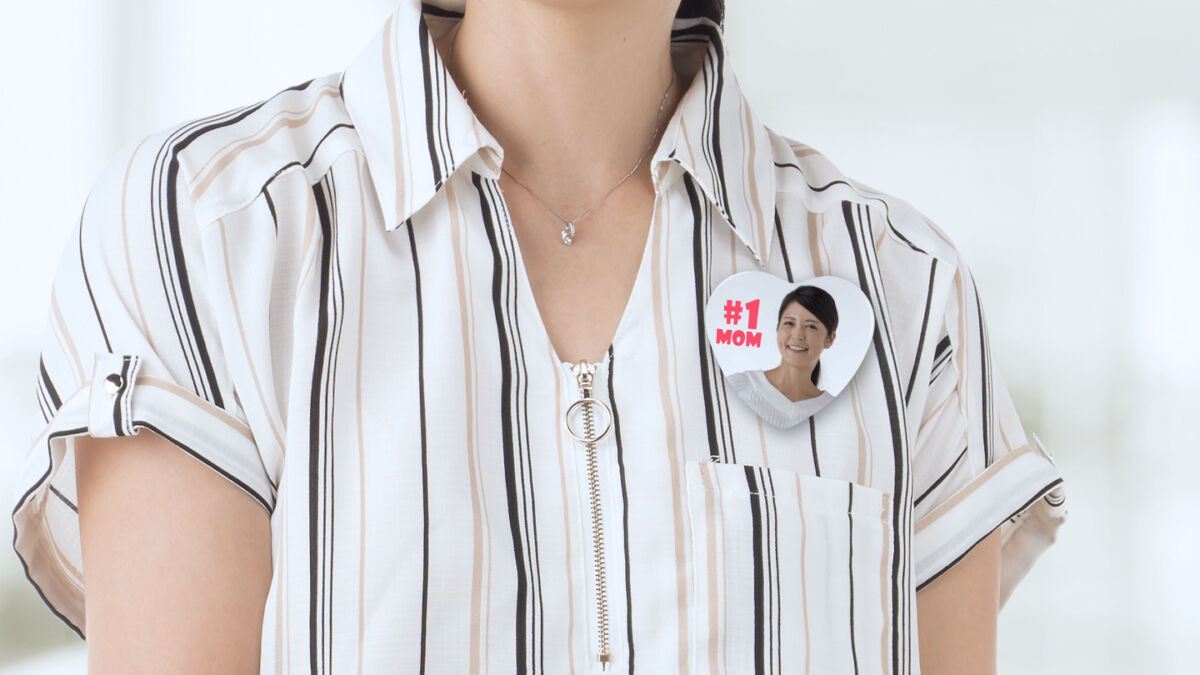 Tell the world your mom is #1 by designing a photo button that she can proudly wear all Mother's Day like a badge of honour! Want it to say something else besides '#1 Mom'? While ordering, add any text (and photo) you like! Our buttons are fully customizable. We also have both 3" and 1.25" round buttons, as well as heart-shaped buttons to choose from.
If you're thinking of ordering one for your mom, just make sure not to leave it too last minute: our photo buttons are ready for pick-up in just 5 to 7 days.
To customize your Mother's Day gifts on-the-go, just download our London Drugs Photolab App for iOS and Android to order straight from your smartphone! Otherwise, you can also always order through our Photolab online or in-store using our kiosks. For exact turnaround times, please check with your local London Drugs Photolab.