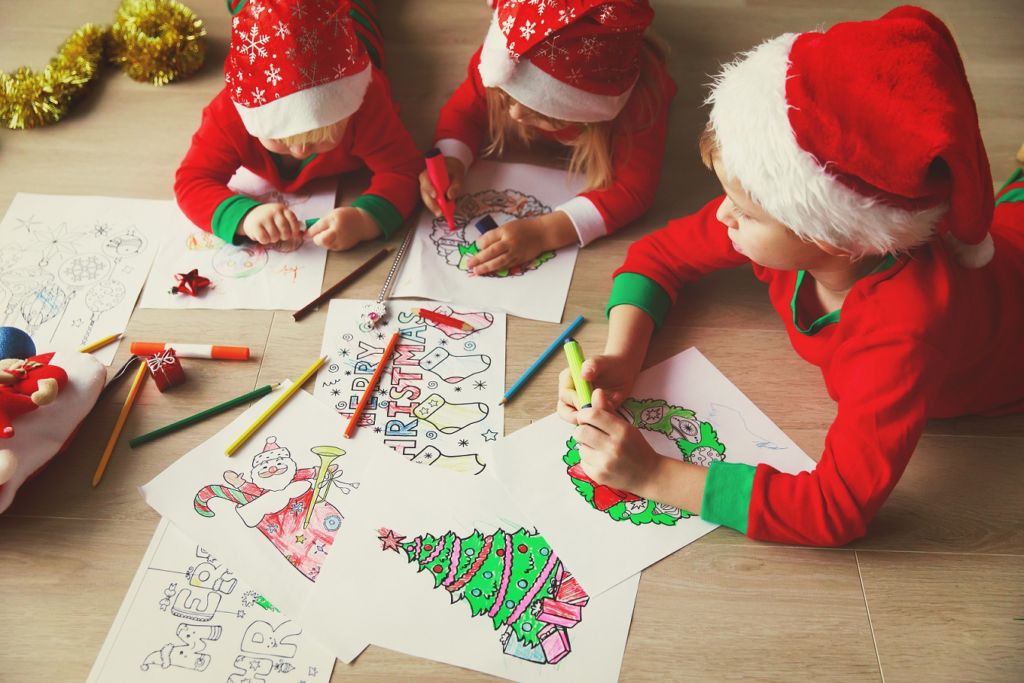 When it comes to making truly unique gifts for your loved ones, it's all about adding a little personalization…and a lot of heart! In honour of Make a Gift Day on December 3rd, our Photolab Experts are sharing their tips for crafting your own holiday gifts that have that personal touch your giftees will surely appreciate this holiday season.
While you may be familiar with gifts like our mugs, which can be customized with your own photos, did you know we can also customize those items with your artwork too? Our free Take and Create Books offer easy-to-use templates inside that will help you design your own personalized bookmarks, buttons, face masks and 11oz mugs featuring your drawings!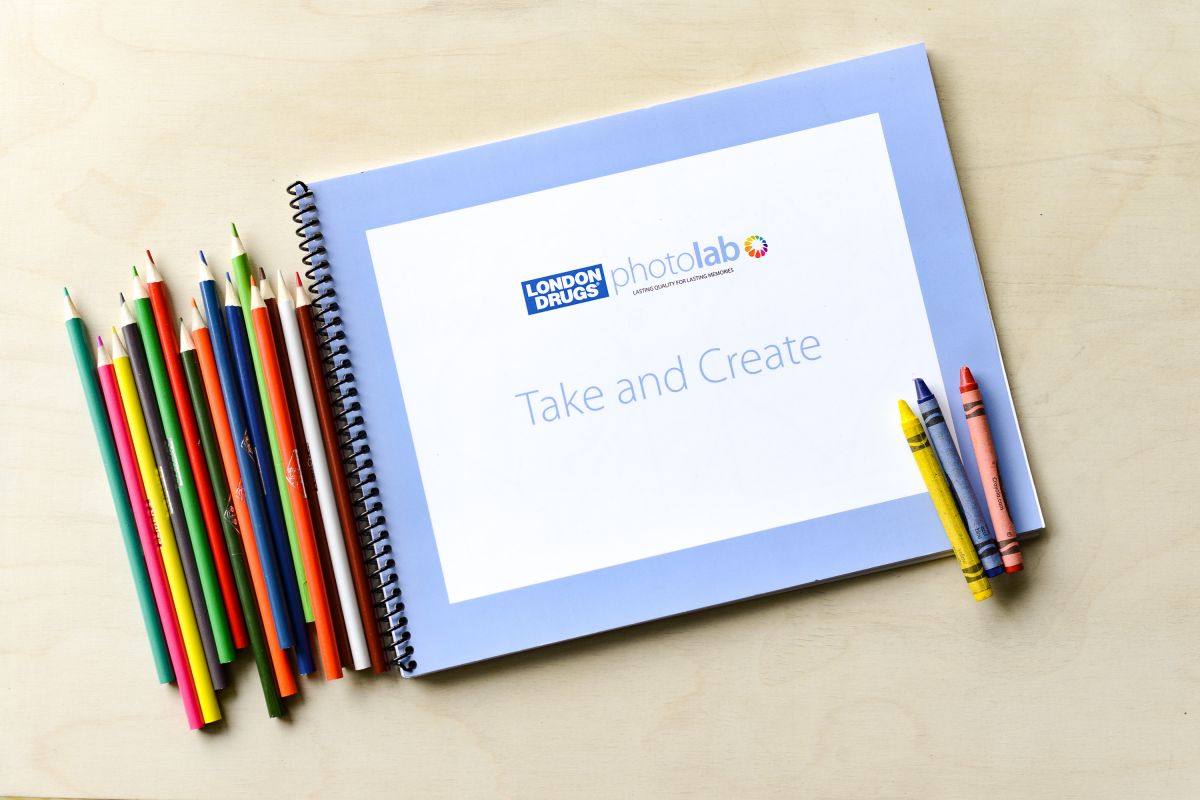 Look for our Take and Create Books the next time you're in the Photolab, or download online!
Just pick up your free Take and Create Book from your local London Drugs Photolab (or download it online here), pull out the art supplies, and stretch your creative muscles filling in the templates! Or let the kids have some fun with drawing in their own designs. Once you're all done, bring the book with the coloured-in templates back to your local Photolab so we can scan them and print them on your desired item. Or, if you have a scanner at home, you can simply scan and upload the image files to our Photolab online!
Or you could colour in your own design for one of our 11oz mugs, using the template below – also found in the Take and Create Books.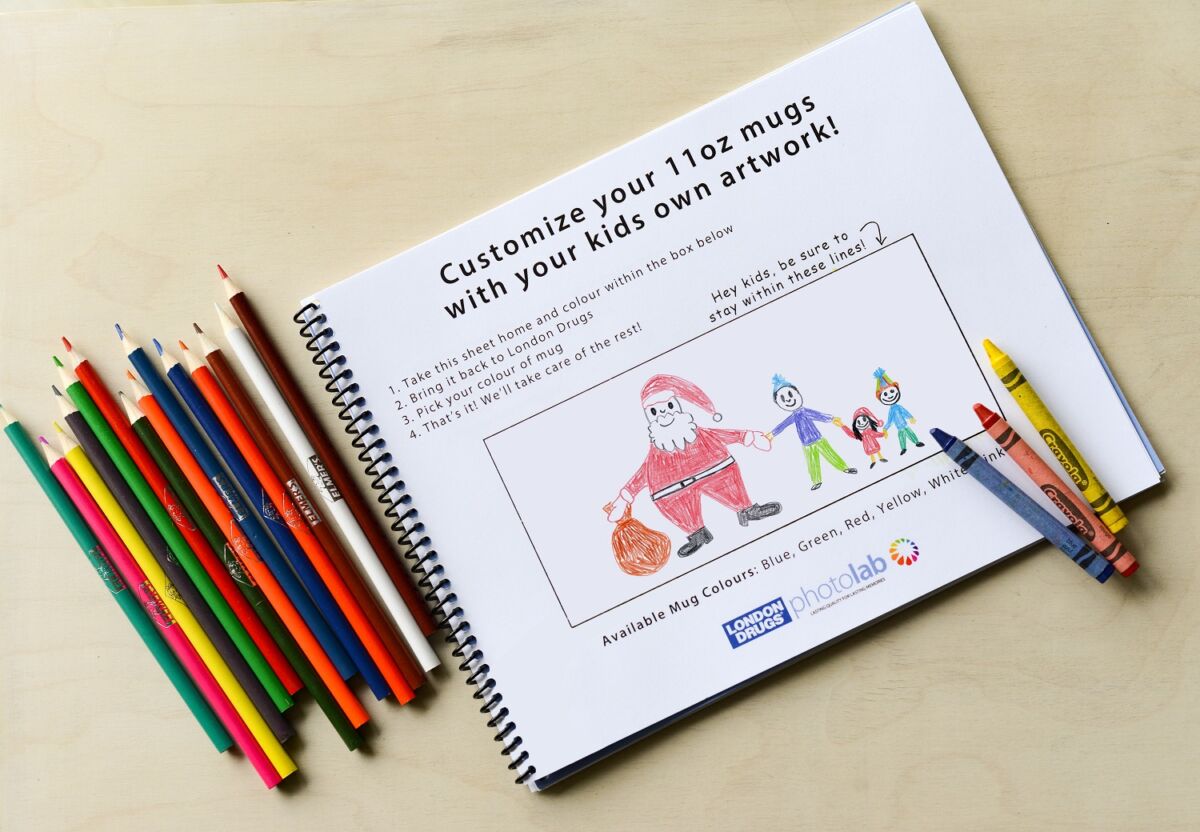 Ready to start crafting your own uniquely personalized gifts? Visit your local London Drugs Photolab to pick up your free Take and Create book or download it here! Don't forget – you can always personalize mugs, and much more with your own photos too.
To get ahead this holiday season, our Photolab Experts encourage you to order your personalized gifts early to ensure they arrive in time. Don't worry though – for those procrastinators, we have a great selection of our Photolab products available for same day or next day pickup, up to Friday, December 24th including:
Just visit us in the Photolab for details. Happy Make a Gift Day!