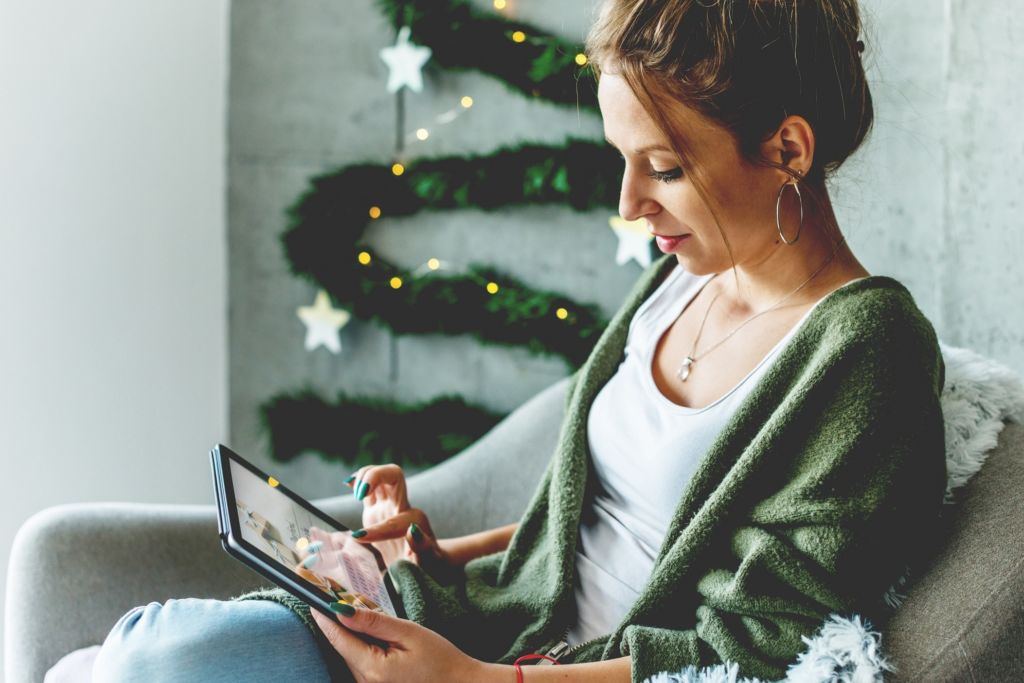 In the blink of an eye, the holidays will be upon us. It happens every year – you think you have lots of time, and then suddenly, you're scrambling to get everything ticked off your holiday shopping list. Why not make this year different? If you're planning to send gifts or cards by mail, then there's even more reason to be proactive and start ticking off your holiday gifting list early. To ensure they are delivered in time, Canada Post recommends shopping and getting your parcels in the mail early, as they are expecting to see a short-term surge in packages in December.
Our London Drugs Photolab has all kinds of gift ideas, from greeting cards to tree ornaments, that you can personalize with your own photos for some truly unique and thoughtful gifts. The best part? You can order them all without ever having to step foot in a mall. By ordering early, you can get your gifts delivered to your home well before the holidays – either by ordering online or using our London Drugs Photolab App for iOS and Android. Or if you need your gifts even quicker, you can opt for in-store pick-up conveniently at your nearest London Drugs store.
Keep reading below for 6 creative gift ideas that will help you beat the holiday rush!
Personalized Greeting Cards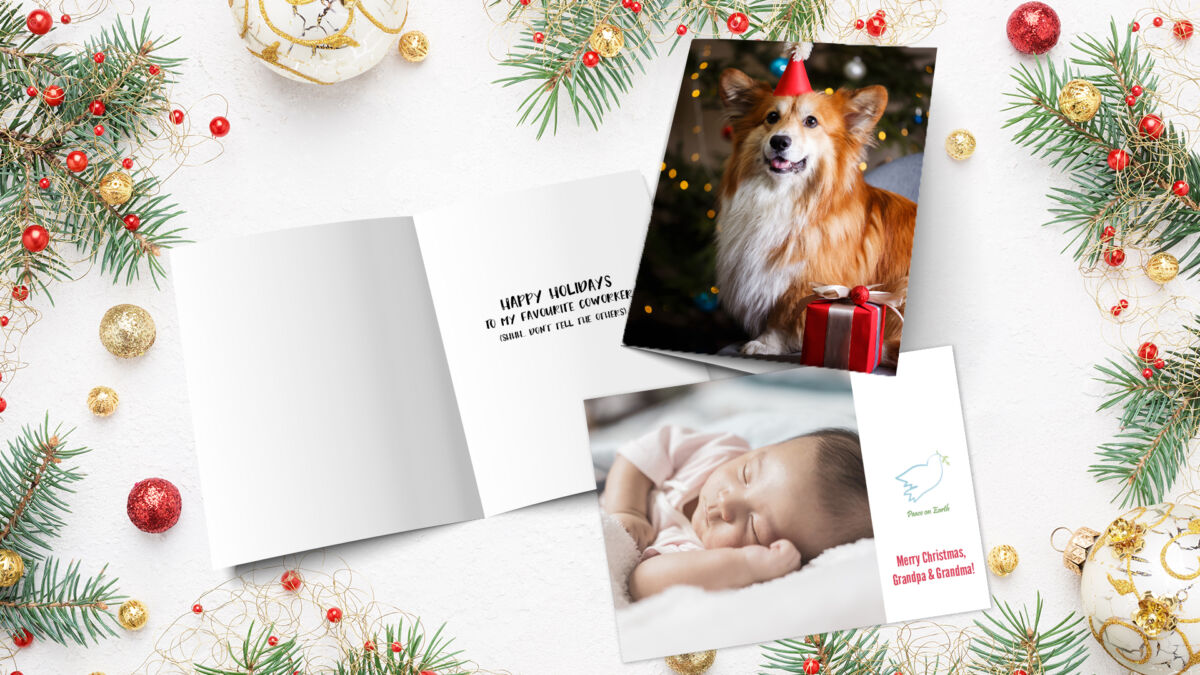 If there's one thing that belongs at the very top of your to-do list, it's your holiday greeting cards. Depending on how far around the world you're planning to send your cards, you'll want to give them ample time to arrive (preferably at the start of the holidays). Before the holiday rush hits, take some time to design your cards, create your list of recipients, and get them ready to toss in the mail.
Holiday greeting cards are a tradition for many families, as they're a chance to get your family and friends caught up on your year (and show off your beautiful family with a few photos too). To help you make your cards extra special, we offer personalization options that allow you to add photos and text directly to the cards – no more hand cramps writing them by hand! And pro tip: order a stack of 25 cards to save! Our Photolab also has a variety of themed card templates for Christmas, Hanukkah, and general Winter themes, so no matter what your traditions, you can find a beautiful card to customize. Check out this blog for more ideas for personalizing your holiday greeting cards.
Christmas Tree Ornaments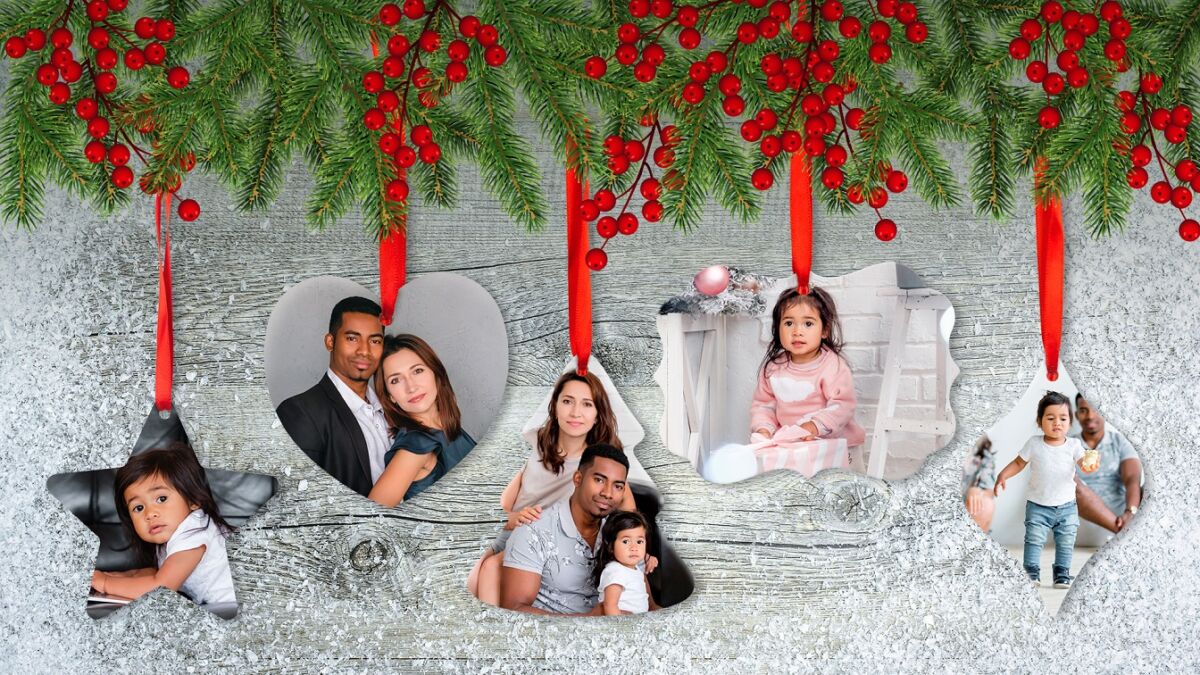 Gifts like personalized Christmas tree ornaments are an excellent choice for neighbours, co-workers, teachers, or anyone else you want to share a little something with to wish them a happy holiday season. If you're gifting personalized tree ornaments, it's best to order them before the holidays begin and give them out early. That way, they have time to hang them on the tree and fully appreciate them during the holiday season!
We have everything from beautiful wood ornaments to ceramic, crystal, pewter, metal, and ball ornaments. Each one can be customized with a photo, as well as a personal message or date if you like.
Puzzles & Playing Cards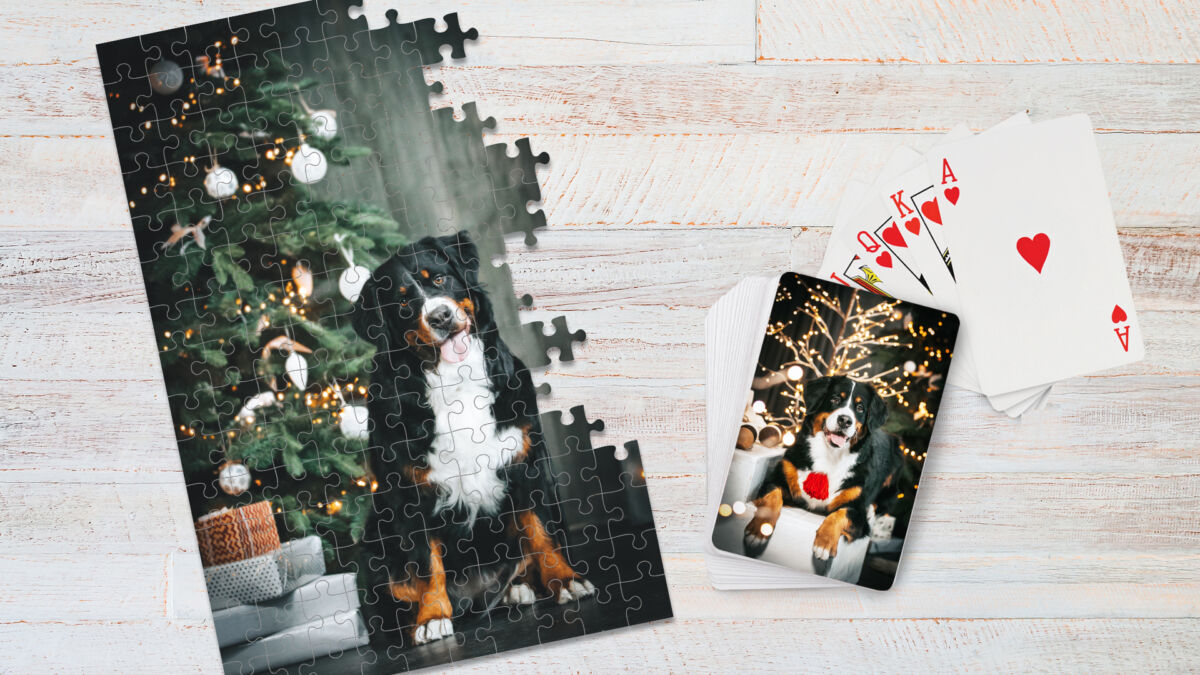 With more time spent at home this year, puzzles have had a major resurgence in popularity. Our photo puzzles are a fun and unique gift your friends and family will surely appreciate, especially if they've exhausted their own collection of puzzles already. Just pick a photo of your choosing, and we'll personalize the puzzle with that image! You can even order a puzzle that comes with a matching storage tin. Another option is to personalize a pack of playing cards with a special photo. These make great stocking stuffers too!
Cozy Photo Blankets & Pillows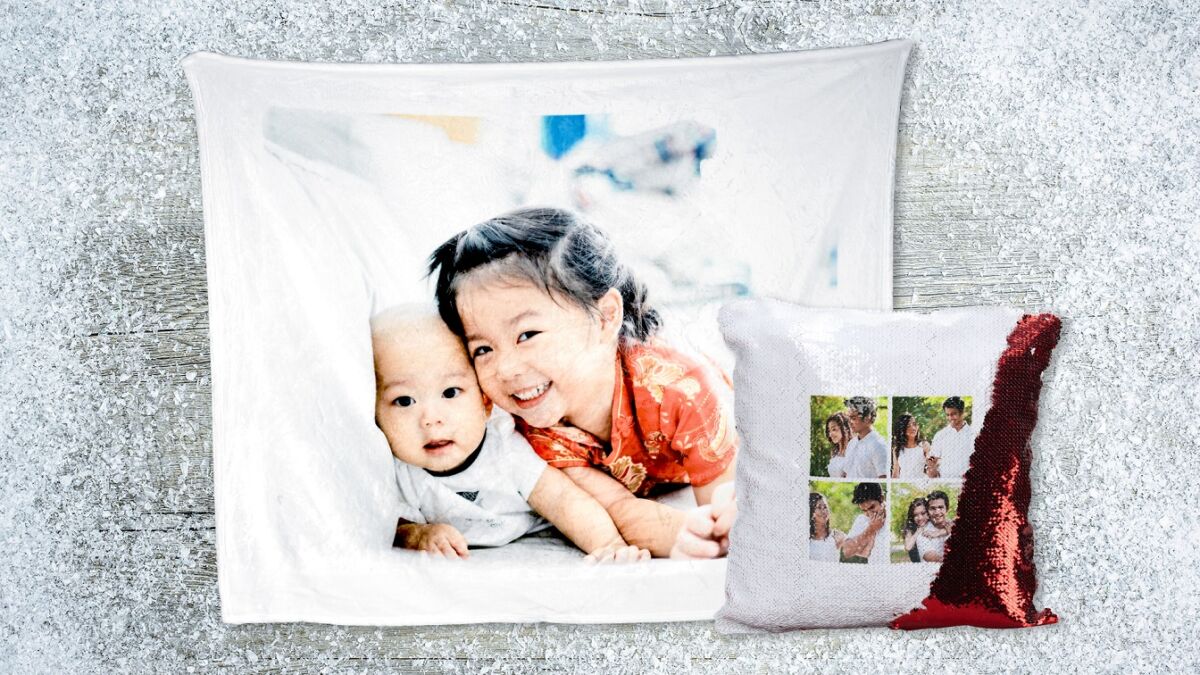 What do you buy for the person who has everything? Rather than scrambling at the last minute for gifts for those tough-to-buy-for people on your holiday shopping list, here's a gift idea you can order right now: a personalized photo blanket. These blankets can be customized with either one image or a collage of images and come in ultra-cozy textures like sherpa and fleece. Perfect for the chilly months ahead.
You can also personalize a pillow case with pictures – we even have sequined pillow cases that reveal your photo when you swipe your hand across the sequins! Choose from festive red or silver sequins.
These gifts are a great way to give the gift of coziness, plus the photo personalization adds uniqueness and thoughtfulness that they are sure to appreciate.
Key Chains & Personalized Pet Tags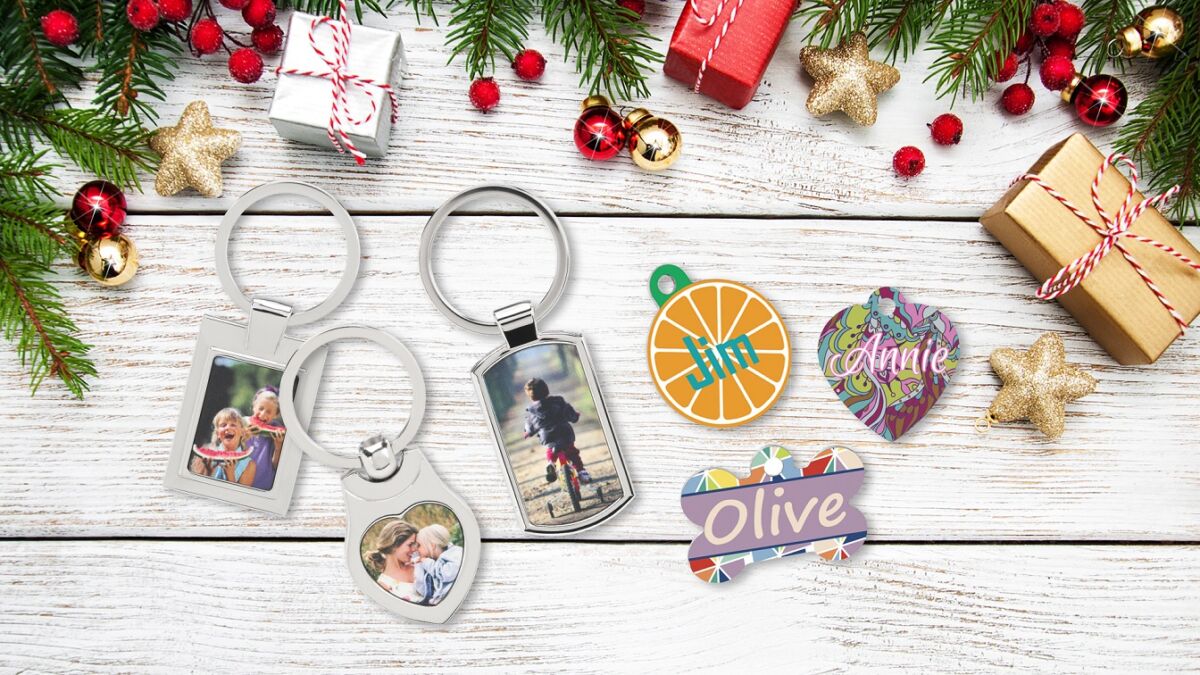 Know of someone whose pet is their best friend? Here's a creative gift idea they're sure to love: a personalized pet tag or key chain! You can order the tag or key chain with a snapshot of their beloved pet printed on it or upload a fun design with their pet's name. Personalized key chains also make a great stocking stuffer or small gift for anyone else on your holiday list.
Festive Face Masks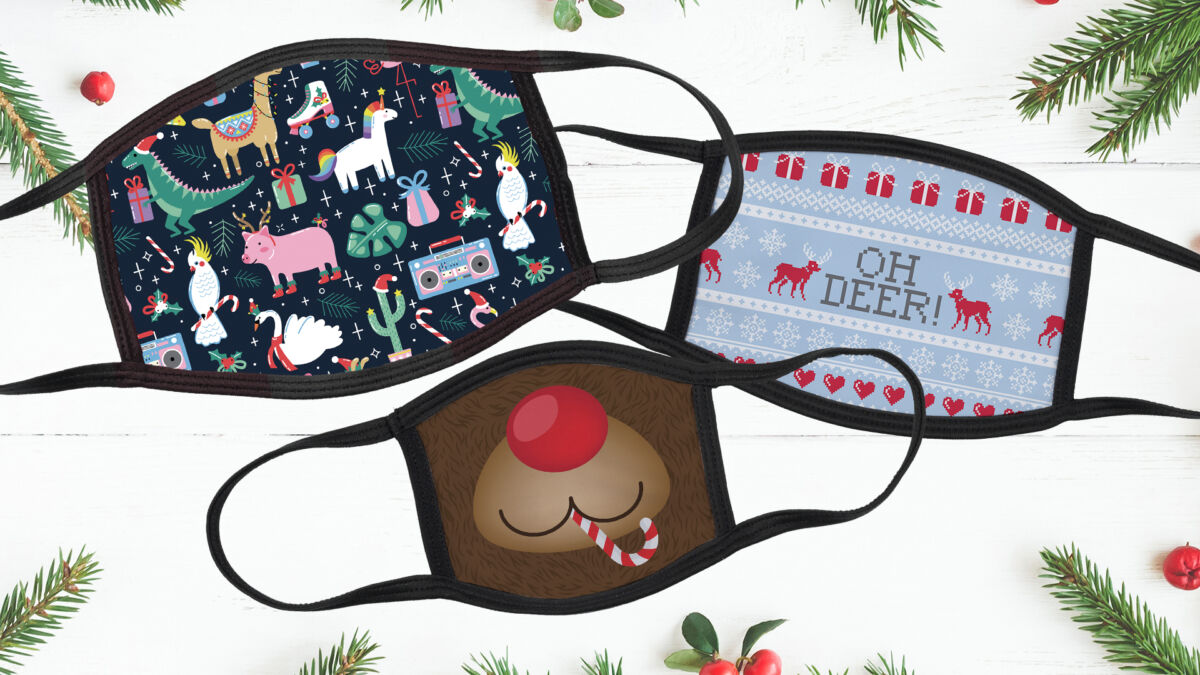 Face masks have become a part of our daily lives again this year, and many are choosing to make the most of it by wearing masks in fun colours and prints that show off their personality and style. As a fun and festive gift, customize your own face masks for family and friends with the help of our Photolab. Add your own photo to the mask, or choose from one of our festive designs (like Rudolf the Reindeer to Christmas sweater pattern). Why not order matching masks for the whole family? Our masks are available in three sizes: small, medium and large. Gift them early so they can wear their new festive mask throughout the holiday season!
Ready to get a head start on your holiday gifting? You can order your personalized gifts and greeting cards online through our London Drugs App (iOS and Android), or using our in-store kiosks. Don't forget: you have the option to have your order shipped directly to you or pick it up conveniently at your local London Drugs once it's ready.