In today's digital world, it can be a challenge to escape online negativity, whether it takes the shape of harassment, spreading rumours, sharing embarrassing information, or posting threats. In fact, nearly one in five young Canadians aged 15 to 29 have reported being cyberbullied or cyberstalked.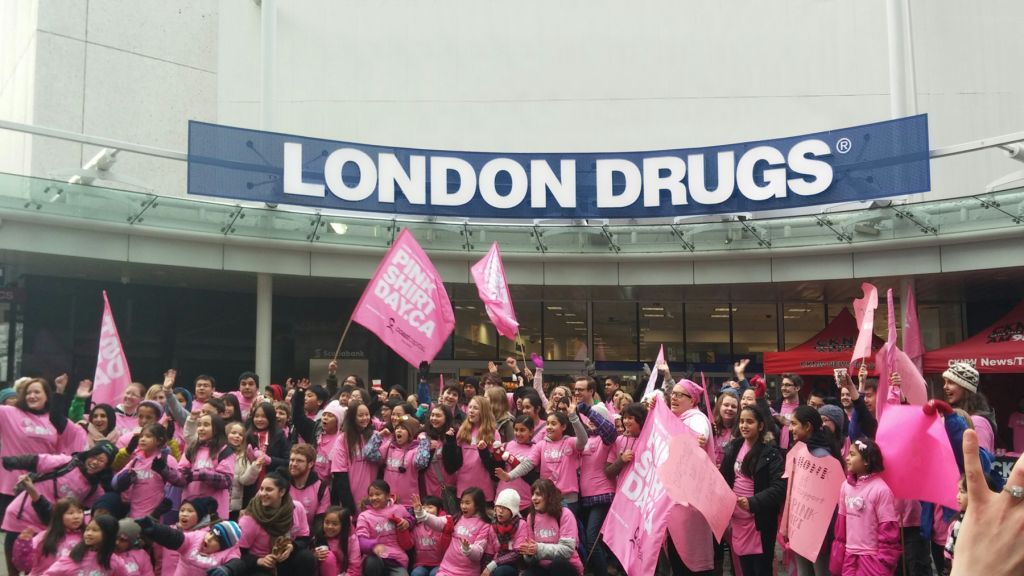 For the tenth year, London Drugs is proud to once again be a part of the Pink Shirt Day campaign, which this year focuses on the unfortunate, but common threat of online bullying.
The 2018 official Pink Shirt Day t-shirt says it all: 'Nice Needs No Filter'. It's a message of possibility that with education and encouragement, the World Wide Web can be a more kind and positive space.
This year's theme encourages everyone – no matter what age – to think twice before posting something negative online. Instead, let's use the internet to spread kindness, and together, we can prevent the harm and devastation that cyberbullying causes in our communities, schools, and neighbourhoods.

Get your official Pink Shirt Day t-shirts at any London Drugs location. By doing so, you'll be helping to support youth anti-bullying programs in BC and throughout Western Canada. These programs give youth a voice against bullying and help them build up the character, resilience, and bravery to stand up for themselves and others.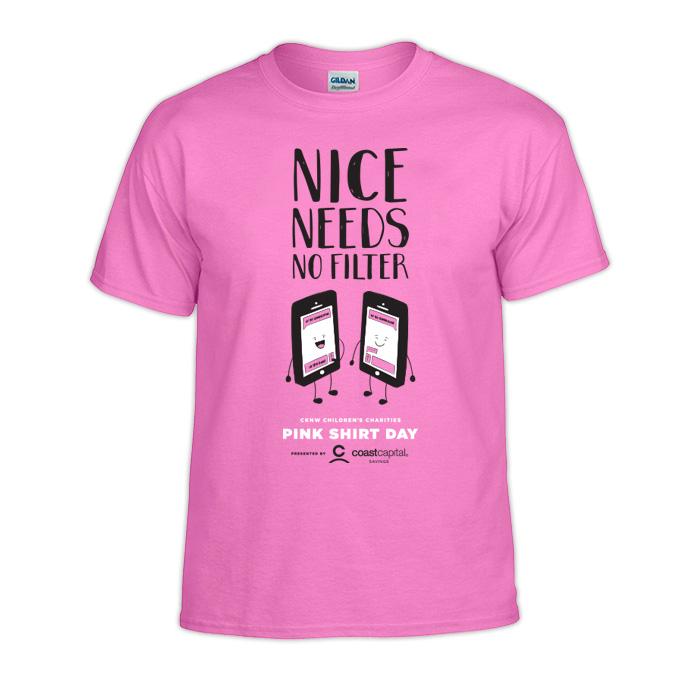 Youth and organizations continue to support Pink Shirt Day following the stand of two grade 12 Nova Scotia students in 2007. The students took action after witnessing a grade 9 student being bullied for wearing pink to school and encouraged their schoolmates to wear pink to send a message against bullying. Since then wearing pink shirts has sent a powerful message to help end bullying in schools, workplaces and communities.
As one of the first official Pink Shirt Day sponsors and now after a decade of involvement, London Drugs has helped raise more than 1.2 million dollars for Boys & Girls Clubs in Western Canada through the campaign.
Pink Shirt Day is Wednesday, February 28th. Thousands of Canadians are expected to wear pink to take a stand against bullying.