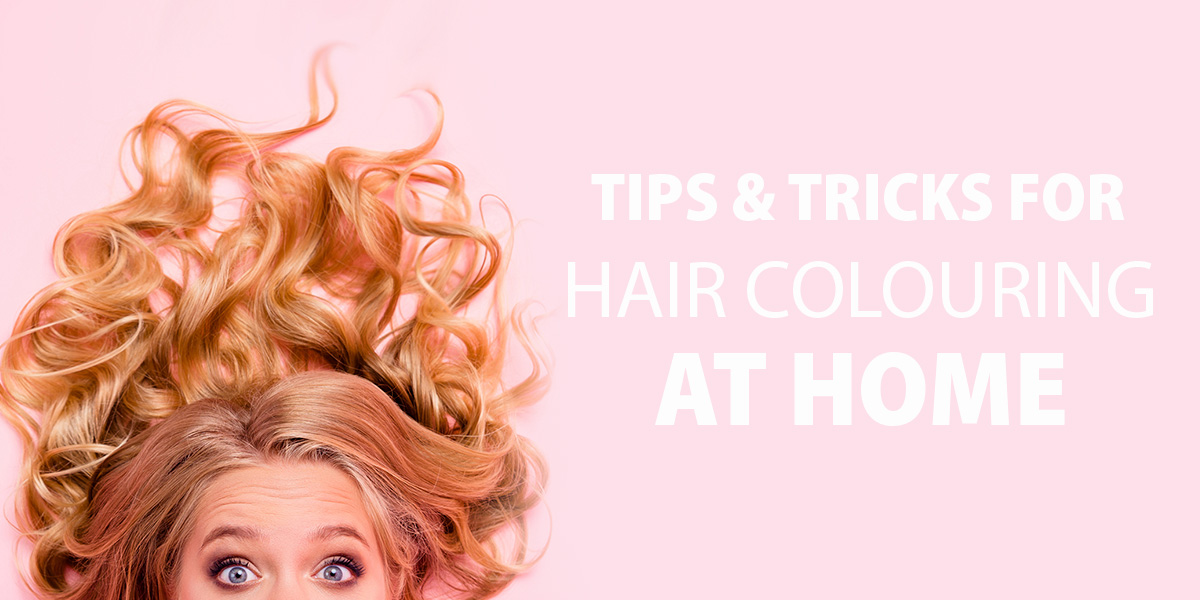 Staying at home doesn't mean the end of gorgeously coloured hair! With trips to the hair salon on hold for now, it may be time to turn to colouring your hair at home. Follow these tips and tricks below to mimic a hair colouring session you could easily get at a salon.
Pick your technology. With so many choices for hair colouring, it may be overwhelming. We've broken down your options to make life easier for you:
Permanent: Contains ammonia and hydrogen peroxide and results in long lasting colour   that fades slightly over time. Requires touch-ups every 4 – 6 weeks for root coverage.
Semi-Permanent: Requires no developer or hydrogen peroxide and lasts up to 15 washes.
Temporary: Conceals roots in seconds and washes away immediately after one shampoo.
Find the right hair dye colour. When purchasing, make sure to look at the side of the packaging. Here, it shows you how the colour turns out, depending on the undertones in your hair. Also, stick with one colour and don't try to mix shades! You may end up with an unpleasant hair colour surprise.
Purchase 2 boxes. There's nothing worse than running out of hair dye in the middle of colouring. Having 2 boxes on hand gives you peace of mind that you'll have enough to get the job done. Plus, you can always use the other at a later date if you only end up using only one box.
Prep your work station. Lay all your tools out on the counter to avoid looking for anything, maximize your time and thus avoiding all potential mistakes.
Conduct a strand test. Apply some dye to a small patch of hair at the base of your neck first so you can see the result before you commit to colouring your tresses.
Don't dress to impress. Wear an old shirt, robe or even garbage bag to avoid staining your clothes. Also, make sure to cover the floor and your surrounding area with newspapers and garbage bags as well, so clean up is a breeze.
Nip staining in the bud. Before applying the hair colour, apply a small amount of Vaseline or even clear lip balm to your hair line to avoid the dye staining your skin.
Protect your ends. Touching up your roots? Apply conditioner to the ends of your hair before you wash out the dye so that they are protected and don't get stained while rinsing.
Hair care after colouring counts! After all that work and to get the most out of your hair colour, make sure to use shampoos and conditioners that help to prolong colouring instead of stripping it away. Also, wash your hair at the end of your shower to reduce water exposure. Even better, use dry shampoos to extend time between washes.
See? There's nothing to fear when it comes to postponed hair appointments. Try out these tips and tricks and enjoy your beautifully coloured locks!