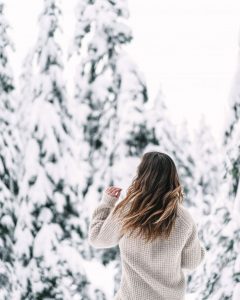 In the winter, Alexandra (To Vogue or Bust) is typically looking for ways to nourish—as far as beauty and style, that means taking care of the basics along with upping her hair treatment routine. Conditioning is crucial around this time of year, so Alexandra has shared her fave John Frieda deep conditioning products.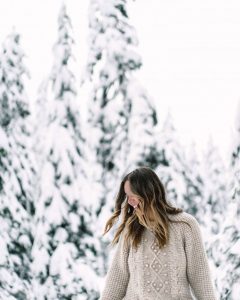 John Frieda's Frizz Ease® line has been a hair care staple for Alexandra for years. It's effective and really helps bring hair back up to speed when it gets distressed from her winter mountaintop adventures in the snow. When her hair gets seriously dry and damaged, she uses the Frizz Ease® Miraculous Recovery® Shampoo and Conditioner on a daily basis and adds the Miraculous Recovery Deep Conditioner once a week, which uses Targeted Anti-Damage Technology to bring hair back to a healthy looking state after just one use!
Find out Alexandra's full in-shower routine and some seriously minimal styling tips HERE.