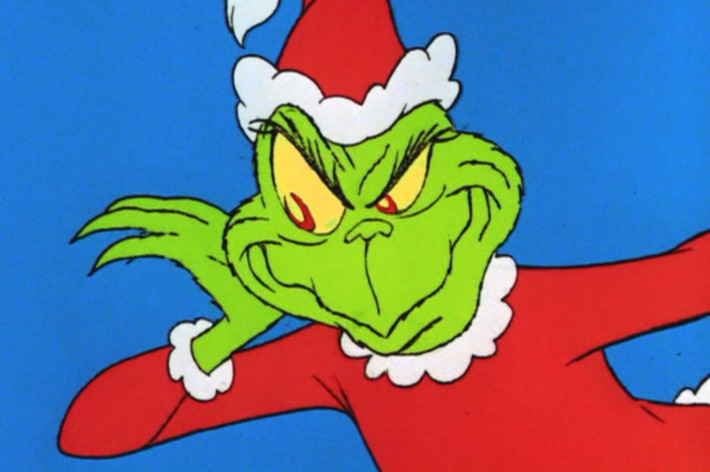 We get it. The holidays aren't everyone's cup of egg nog. They can be stressful, expensive, wasteful, and the music…sigh. Heck, you may not even celebrate any holidays at all! If you're feeling grinchy-er than normal this holiday season, we've got some tips to help you stay jolly.
Avoid Stress
If the thought of cooking all day is enough to jingle your bells right off their bobtails (what the heck are bobtails, anyway?), look into having someone else do all the cooking. Many restaurants and caterers offer Christmas dinner service for not much more than you would spend buying all the supplies yourself. Some even have same-day pick up, so all you'll have to do with the delicious food is eat it. Someone will still have to do the dishes, though. Sorry.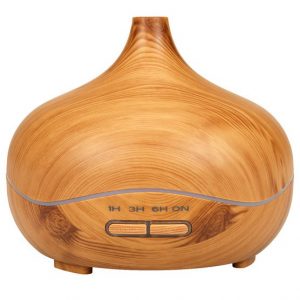 It's not always easy at this busy time of year, but try to make sleep a priority. The more rested you are, the better you can deal with outside stresses. If you have trouble sleeping, try a natural sleep aid like white noise, a sleep mask or aromatherapy.
Everyone knows that exercise reduces stress, so between office parties and gift wrapping, sneaking in a workout can really help ease the pressure. Bonus – the gym is almost empty around the holidays. Not a fan of the gym? Most home workouts only require a yoga mat and hand weights to start.
Some people would rather eat tinsel than go to the mall around the holidays, but there's really no reason to step into retail hell when you can you now get gifts online for everyone on your list. LondonDrugs.com has a huge selection of everything you'll need for the holidays, and you won't even need to change out of your jammies to get it.
Don't Overspend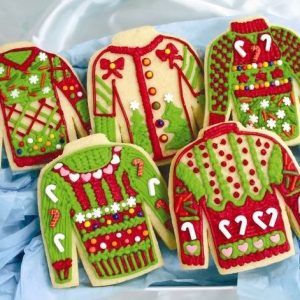 Give homemade gifts – if you're a motivated home cook, make a big batch of cookies or preserves and wrap them up in cute gift packages, for much, much less than buying gifts.
Give gifts of service – This could include shovelling the sidewalk for elderly relatives, running an errand for a friend, or cooking dinner for a busy parent. Babysitting services are always appreciated, too!
Set a family spending limit of $10 or $20 per person to avoid overspending. It will challenge everyone to be creative with their gift giving, and avoid bad feelings. Or, if everyone is on board, do a Secret Santa gift exchange instead of gifts for everyone. That way, you can spend a little money on one really thoughtful gift instead of lots of money on many smaller, cheaper gifts.
Reduce Waste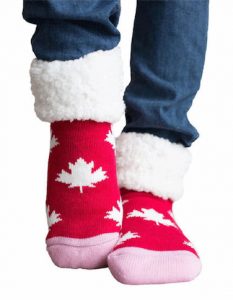 Instead of disposable gift wrap, make the wrapping a useful part of the gift; put cookies in a flower pot or hide jewelry in a new pair of socks.
Be selective when deciding how many holiday cards to send. If you don't want to send cards at all, choose a few people you'd like to connect with, grab some stationary paper and a great pen and write a letter instead for a touching surprise.
Plug your indoor and outdoor lights into timers for energy savings and peace of mind while you're away.
I Don't Celebrate Christmas or Hanukkah
If you don't celebrate the holidays, you probably already do this – hit up your favourite Chinese restaurant! Most are open on Christmas holidays, and it's a fun and delicious December tradition.
Movie theatres are also often open on Christmas Day, at least for a matinee, so grab some popcorn and settle in. If you'd rather hibernate, here is a list of fun and entertaining holiday movies that aren't It's a Wonderful Life: Die Hard & Die Hard 2, The Nightmare Before Christmas, Edward Scissorhands, Scrooged, Trading Places, Batman Returns, Brazil, Gremlins, Kiss Kiss Bang Bang, and 200 Cigarettes. (What's your favourite?)
Start your own, brand new tradition! Take your cue from Seinfeld – George's father Frank Costanza invented Festivus so he could reject all the commercial and religious aspects of Christmas but still maintain a family tradition. If you like the sound of it, you'll need a Festivus pole, meatloaf on a bed of lettuce for dinner, and some space in the living room for the Feats of Strength. Don't forget the Airing of Grievances!
Oh, and about that Christmas music…here's a great Spotify playlist called "Christmas Songs (For People Who Hate Christmas Music)" to help ease the burden of  hearing that Mariah Carey song for the 27,346th time.
https://open.spotify.com/user/apartmenttherapy/playlist/3WNjwOfGVL28Aro3VUCAAH
May your heart grow three sizes this holiday season!