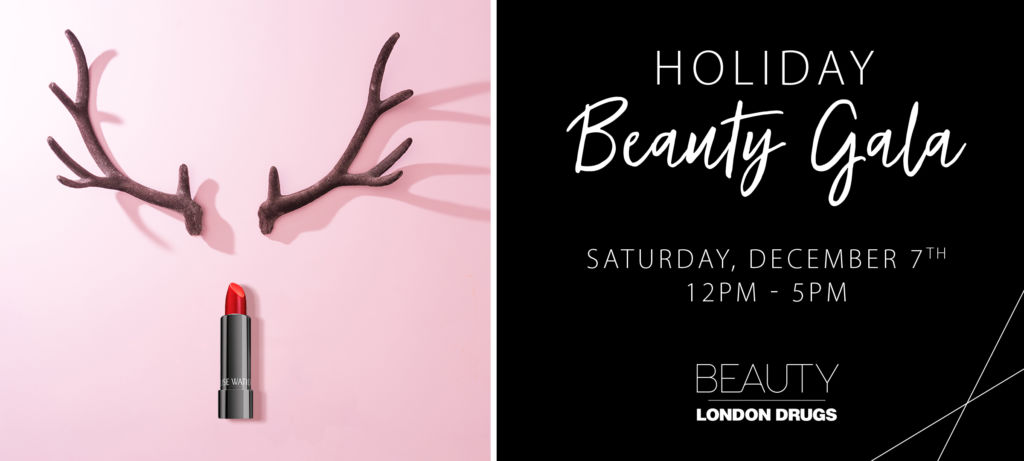 Join us for our Holiday Beauty Gala, featuring Lise Watier on Saturday, December 7 from 12 – 5pm. The event includes:
 A Glam meUp! Makeover (Book with a Beauty Advisor today – $50, free when redeemed for $50 worth of Lise Watier product!)
Spend $50 on any Luxury Cosmetic or Fragrance and recieve $10 INSTANT SAVINGS
Holiday Makeovers with Lise Watier
Gift Baskets & Prizing worth over $1,000
PLUS, triple your LDEXtras rewards with any qualifying Lise Watier purchases!
This gala is happening at select stores only. See below for locations and call to speak with a Beauty Advisor for more details and to sign up!
Granville and Georgia
710 Granville St, Vancouver
604-448-4802
West Broadway
525 West Broadway, Vancouver
604-448-4804
North Vancouver
2032 Lonsdale, North Vancouver
604-448-4805
Kerrisdale
2091 W. 42nd Ave, Vancouver
604-448-4810
Valley Fair Mall
22709 Lougheed Hwy Maple Ridge
604-448-4847
Ironwood Plaza
11666 Steveston Hwy, Richmond
604-448-4852
Broadway & Vine
2230 West Broadway, Vancouver
604-448-4874