Andy Yuen of Saskatoon's Odd Couple restaurant shows us how to shake off the heat with this signature cocktail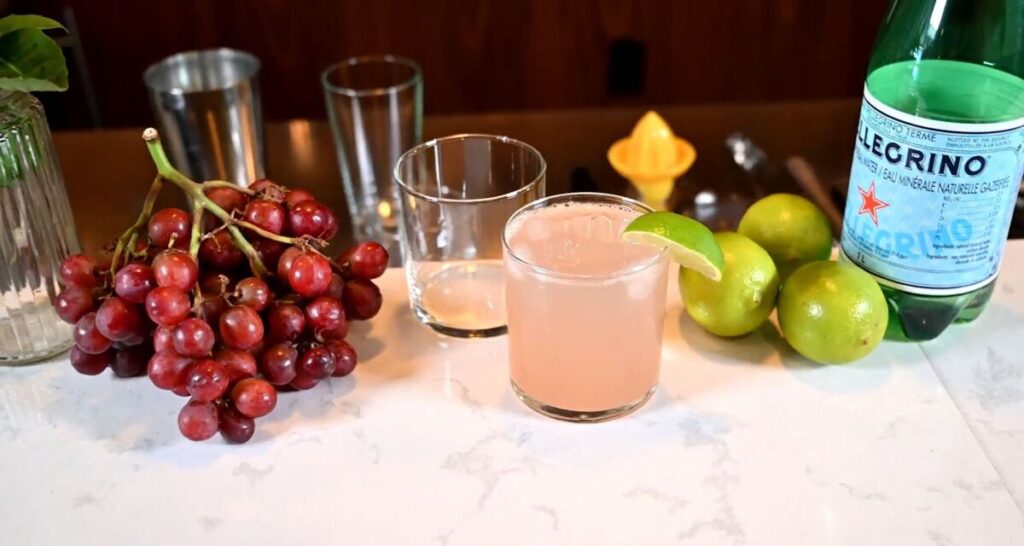 Nothing complements summer heat like a nice cold drink. Lucky for us, Odd Couple restaurant's Andy Yuen is here to share the delicious secrets behind his signature refresher—the Grape Gatsby cocktail.
Take a peek at his tutorial below and give this seasonal sipper a try yourself. New to the cocktail scene? Don't worry. Most of the tools you see in the video are available right now at your local London Drugs.
Grape Gatsby Cocktail
This version of the cocktail is non-alcoholic—but Andy says we could add an ounce of vodka if we were in the mood!
8-10 grapes
2 leaves Thai basil
1 wedge's worth of lime juice
1:1 Sprite and Soda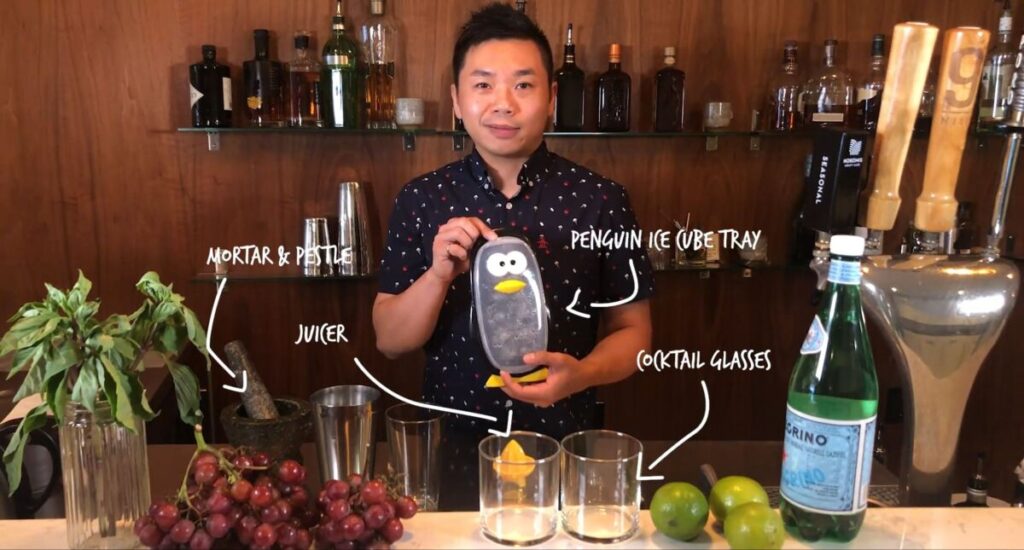 ● Chill glass by filling it with ice and cold water.
● Add grapes to cocktail shaker.
● Warm Thai basil in hand for about 3 seconds, to help release aroma. Add basil to shaker.
● Muddle grapes and Thai basil until as much grape juice as possible comes out.
● Add lime juice and 1 scoop of ice into shaker. Shake well.
● Double strain into martini glass.
● Add equal amounts of Sprite and soda to top off glass.
● Serve…and enjoy!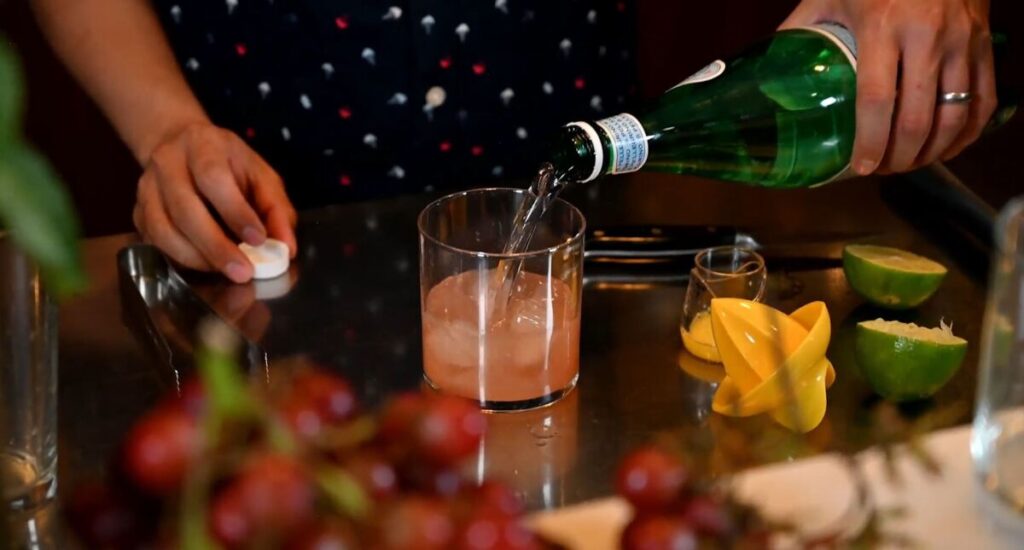 There you have it. Summer in a glass. If you're ready to give it a whirl, here are a few links to the equipment and ingredients Andy used—including that super cool penguin:
Luminarc Rika Rumbler Set – 16 piece
Penguin Chill Ice Cube Tray
Small Yellow Handheld Juicer
San Pellegrino
Fresco Granite Mortar & Pestle