If you've already exhausted your supply of puzzles, we've got a new activity to keep yourself and the kids busy while self-isolating. Our Photolab's free Take and Create Book is now available online! Even better, you can use this Take and Create Book to create unique and personalized gifts for Mother's Day – right from home in 4 easy steps.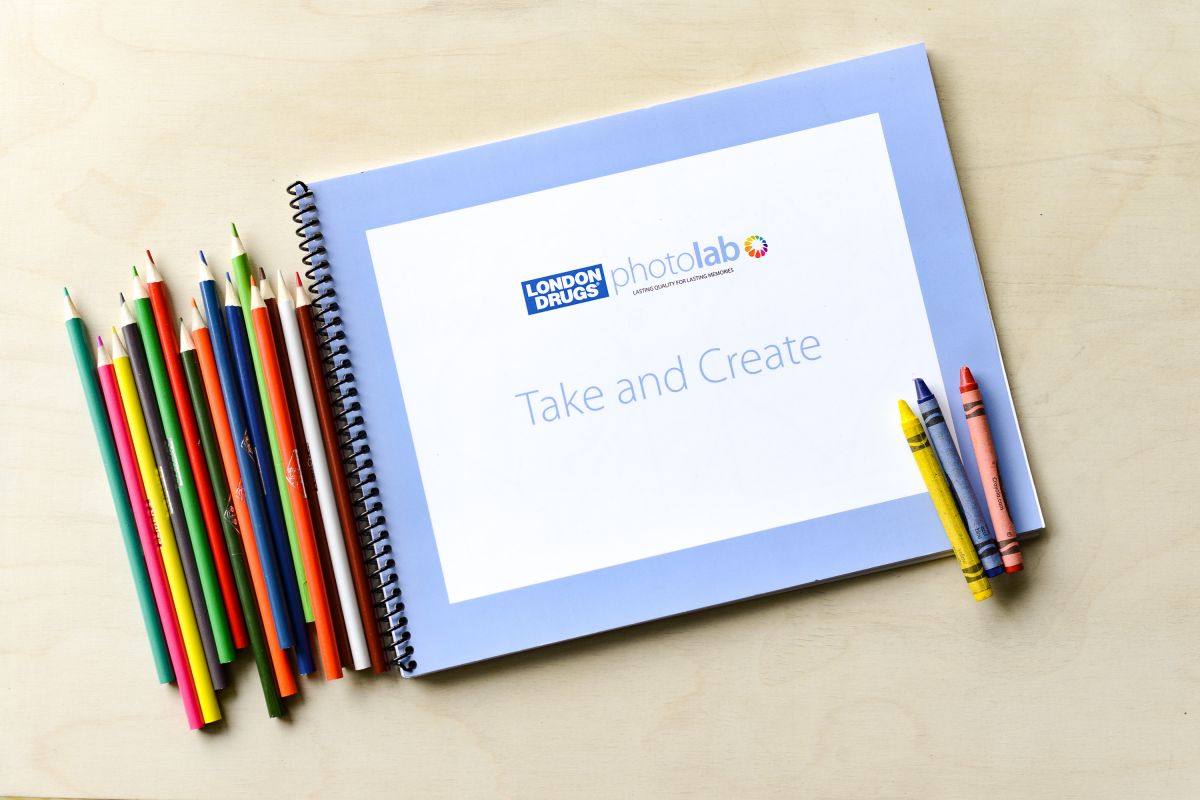 1. Get your Take and Create Book
You can pick up your free Take and Create Book at our Photolab if you happen to be in-store, but if you'd like to get your hands on a copy while you're self-isolating at home, you can simply download it here.
2. Fill in the Templates
These Take and Create Books are full of templates for custom gifts like mugs (for mom's daily cuppa joe) and ornaments (to hang in her car or anywhere at home) that both you and your kids can draw and colour in. Let the creativity flow! Have the kids write a special message for mom, or draw an image they think mom will love. You can even put your artistic skills to the test too – doodle something that shows your appreciation for your own mom. It makes a great art activity for an afternoon indoors. Plus, mom is sure to appreciate that you crafted her Mother's Day gift yourself.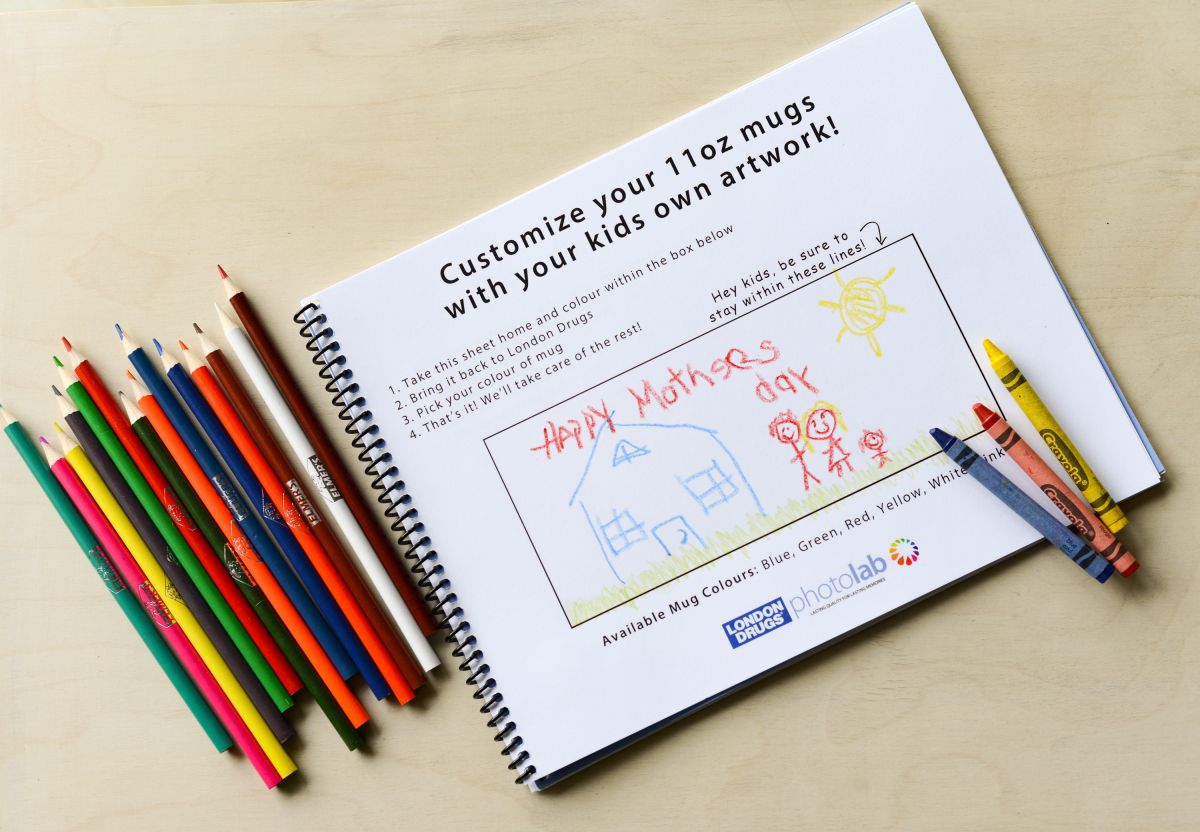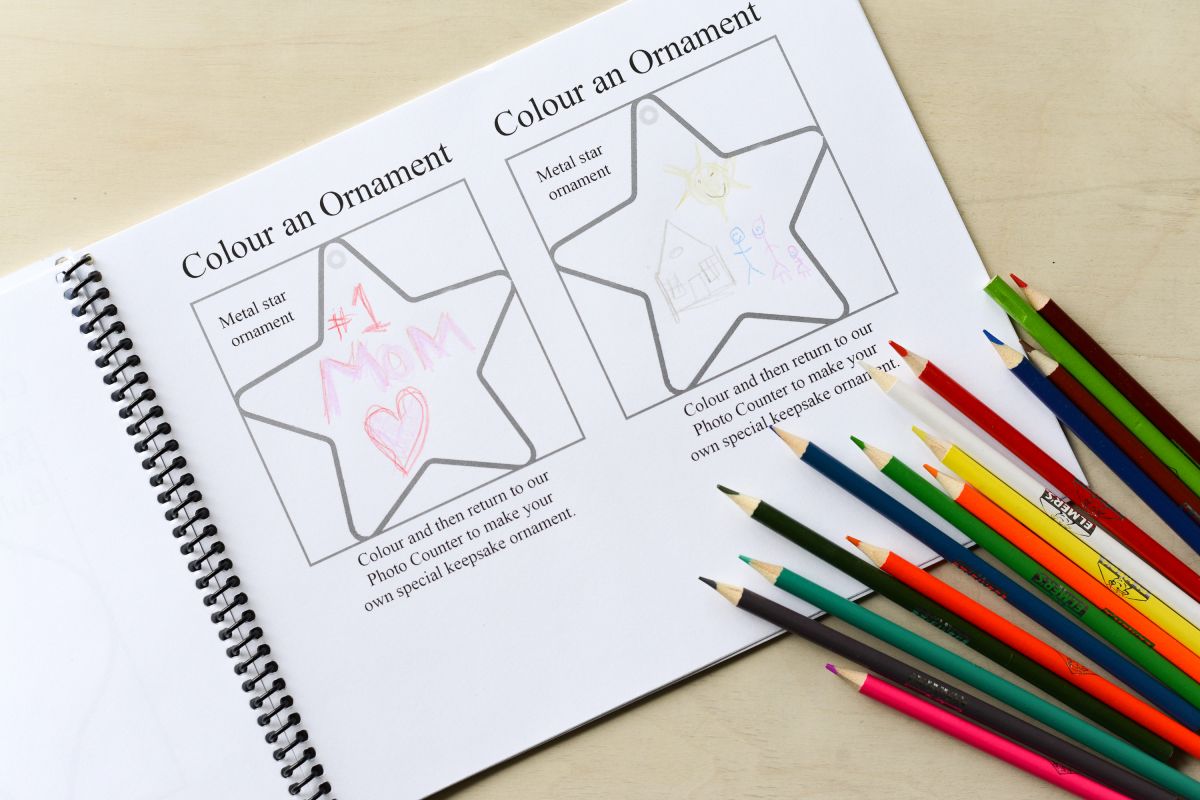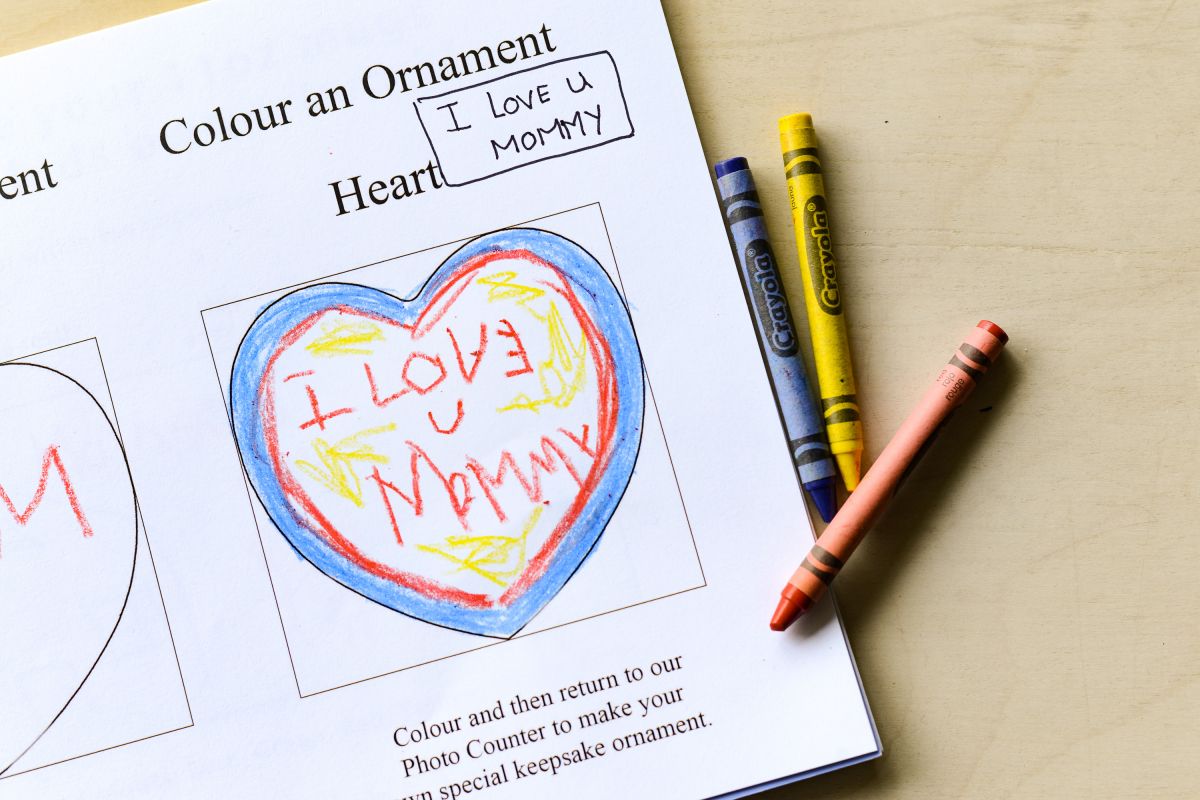 3. Scan Your Drawings
Once you're done filling in the book, simply scan the templates using an at-home scanner or a smartphone scanning app to digitize them as image files. Crop what's outside the template lines, and you'll be all set to upload to our Photolab's website or to our London Drugs Photolab App (available for iOS and Android).
4. Upload to our Photolab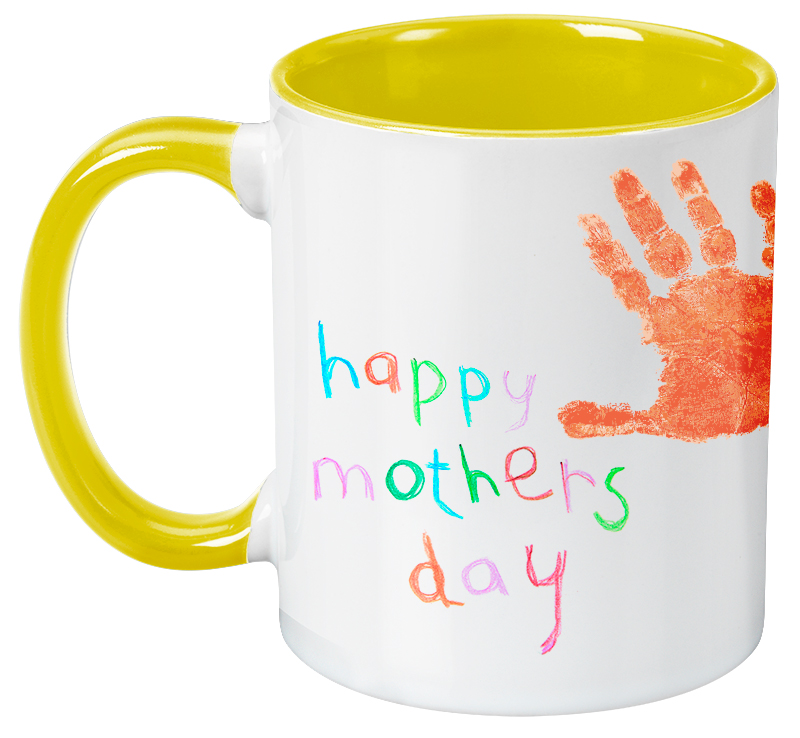 After your images are uploaded, you'll be able to browse our Photolab's products to find the ones that match your templates, like mugs and ornaments. Then just customize each gift with your images, and choose delivery to have them shipped directly to your home!
All done making a gift for mom and looking for another activity to pass the time? We can help you customize your own puzzles! Just choose a photo, and our Photolab can turn it into a puzzle with 25, 114, 120 or even 1,000 pieces.