Calgary-based photographer Robin Laurenson, known for the breathtaking landscape shots she posts on her Instagram @MotherPixels, shares her pro tips for capturing and preserving all of your staycation memories this summer.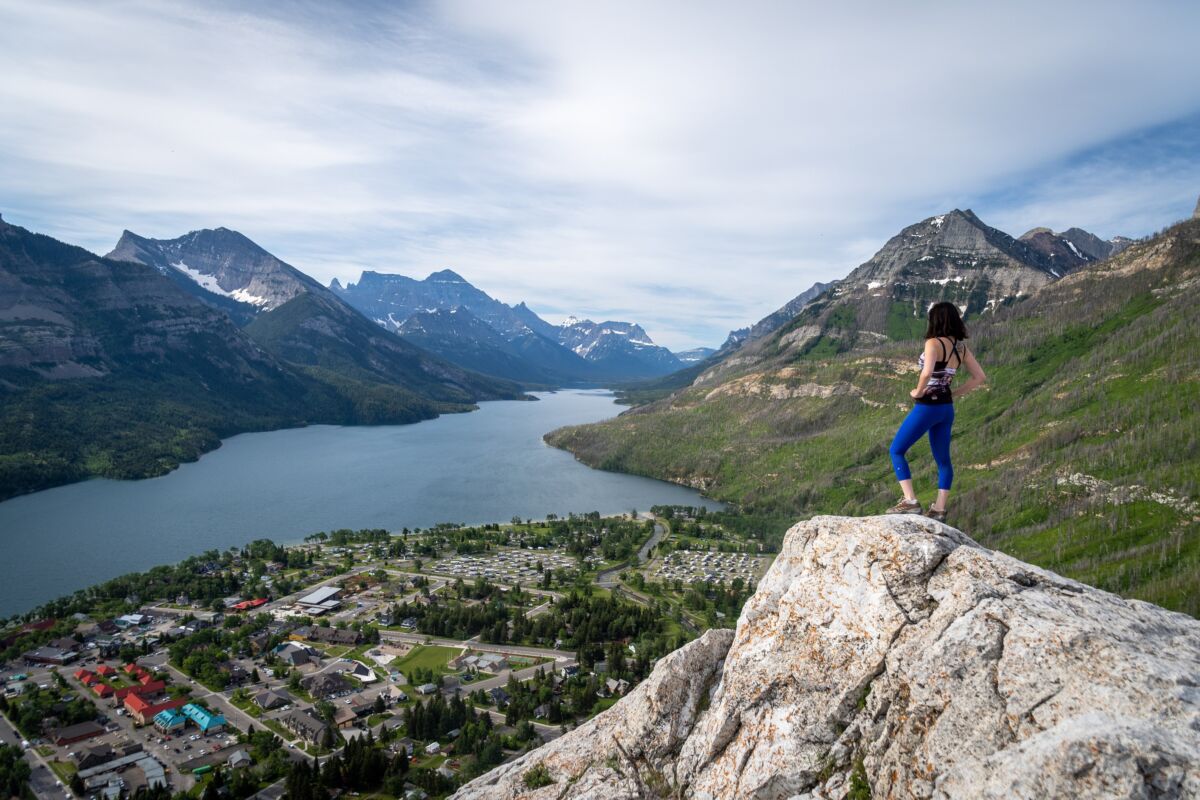 Summer is finally here and with warmer weather comes outdoor adventures. While travel restrictions are slowly easing allowing us to plan for our next globetrotting escapades, in the meantime, we can continue to make the best out of our own backyard. One of the most positive aspects of the past year has been that many of us discovered beautiful new places close to home and had time to take up new hobbies- photography, hiking, camping, biking, and many more. We also discovered that one of the best and safest things we could do was hit the great outdoors.
This summer is no exception- and with great adventures comes great memories that we all want to capture, share and relive when we look back at those photos and videos. From e-biking in Waterton, the unofficial wildflower capital of Canada, or visiting Moraine Lake, arguably the most Instagrammable lake in Canada, we recommend 3 photography must-haves you need to capture these memories and cherish them for years to come.
Nikon Coolpix P950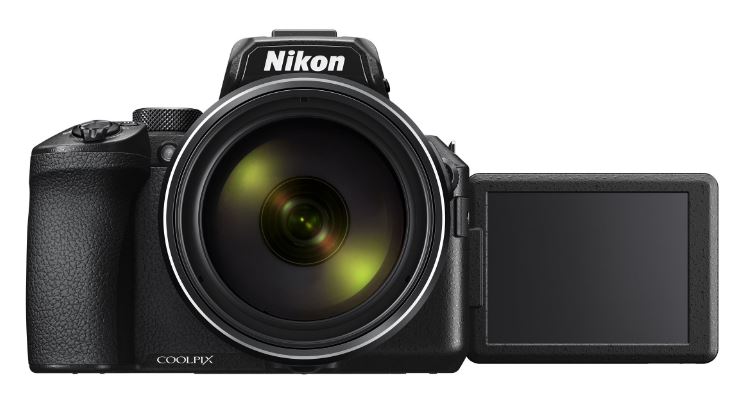 Whether you are hiking, travelling or vlogging, this camera is truly a maverick. The Nikon Coolpix P950 has practically everything you need to capture your staycation- with 83 times the optical zoom giving you a range of 24 – 2000mm, this allows you to not only capture landscape scenery, but also take photos of wildlife from a safe distance.
The F/2.8 aperture creates bokeh (soft blurry backgrounds) when shooting subjects and it helps you take photos in low light conditions without introducing a lot of grain into the image. It also boasts vibration reduction meaning it has internal stabilization which reduces the chances of taking blurry photos. The camera gives you the option to take photos in JPEG or RAW format for greater post-processing or editing control. You can shoot up to 360 photos per charge and with its built-in Wi-Fi and Near Field Communication technology (NFC), you can connect it wirelessly to your smartphone to instantly share photos or control the camera remotely.
If you are a vlogger, you will love the rotating display screen to ensure that you are sharp and in focus, the 4K recording video capabilities, and the built-in ability to take time-lapses.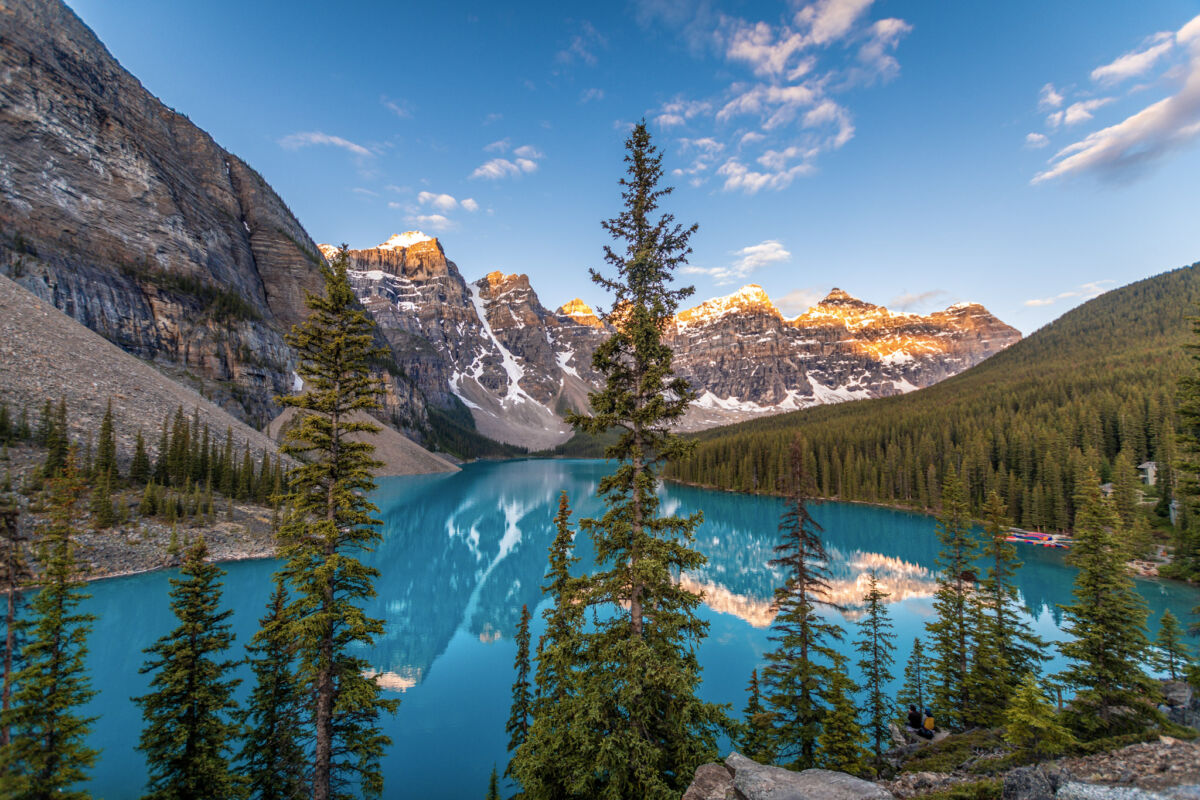 Moraine Lake, Alberta. Located in Banff National Park, this lake is one of Canada's most photographed lakes. The view from the Rockpile is also referred to as the "Twenty Dollar View." This is because this location was pictured on the Twenty Dollar Bill of Canada between 1969 and 1979.  (Photo credit: @MotherPixels)
Manfrotto Element Traveller Small Tripod with Ball Head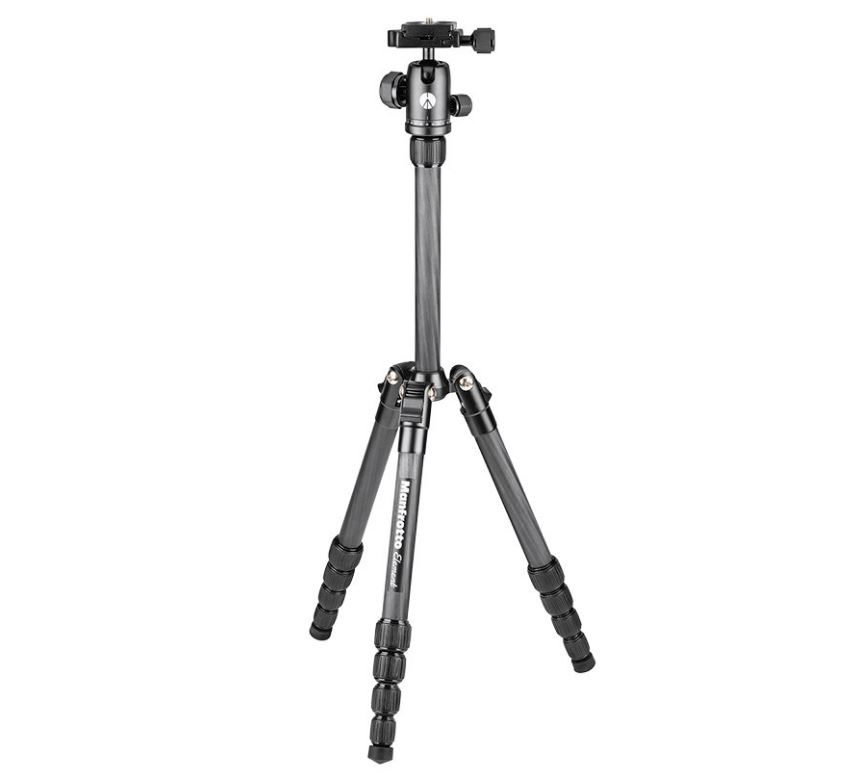 One of the challenges when photographing adventures is asking strangers to take photos of you and your friends. It can not only be uncomfortable asking but sometimes the photo will be out of focus or not what you wanted. If there is nobody around, then usually one of you cannot be in a group photo. This is where bringing your own tripod can be greatly beneficial. You can take exactly the photos you want with yourself and all your loved ones included. The Manfrotto Element Traveller is made out of carbon fiber for lightness weighing in at only 1.05 kg (2.3 lbs) with a ball head for 360 pan. This gives you the flexibility to not only find the perfect composition but also take panoramic photos. It is 32 cm (12.5 inches) closed and can reach a max height of 143 cm (4.8 ft).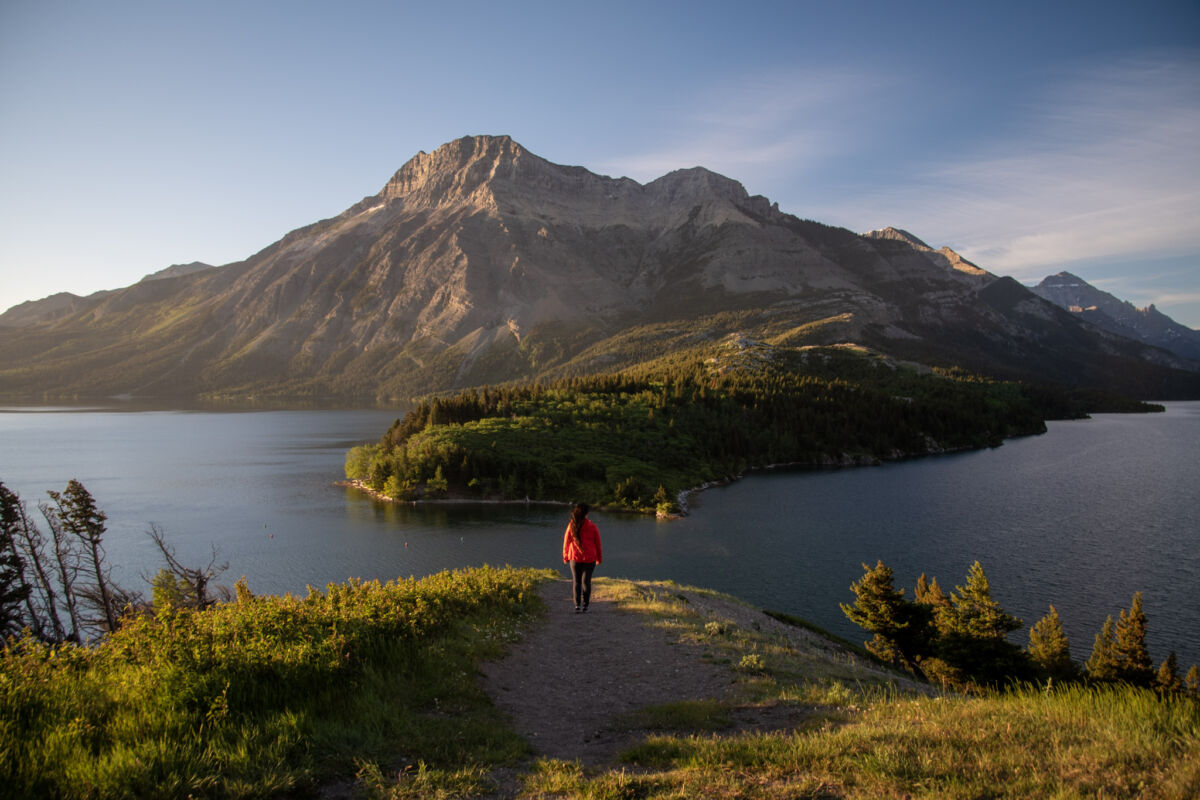 Viewpoint from the Prince of Wales Hotel in Waterton Lakes National Park, Alberta, Canada (Photo credit: @MotherPixels)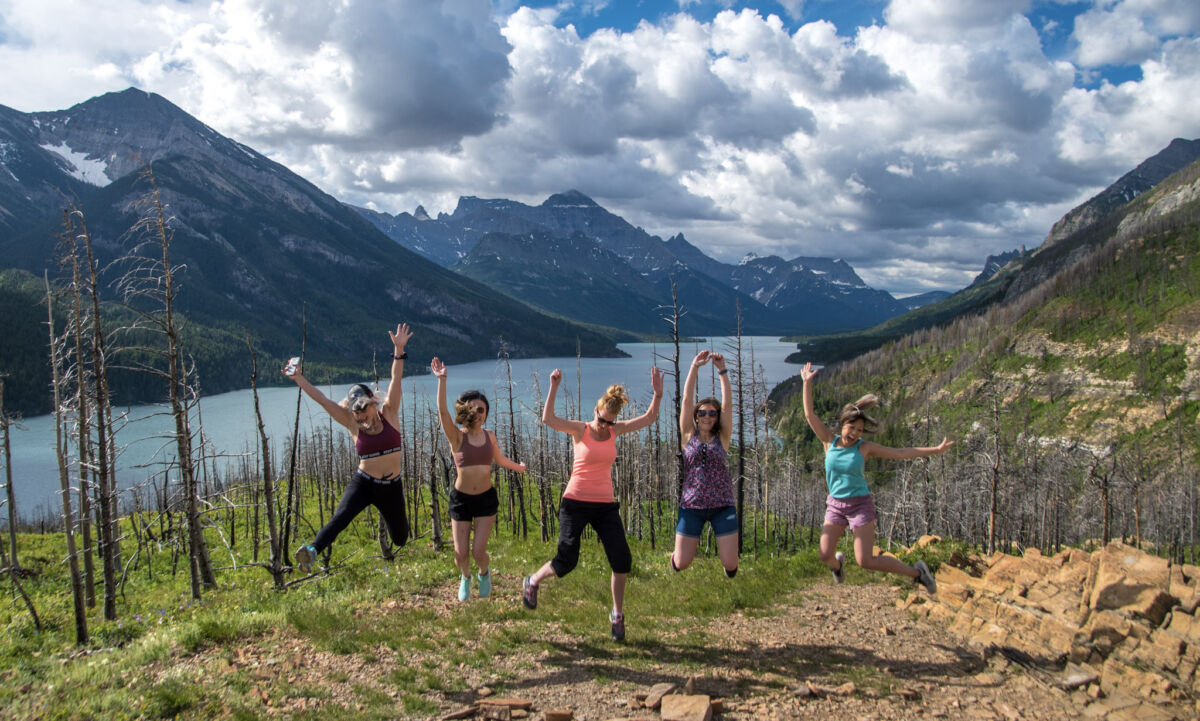 Lower Bertha Falls hike at Waterton Lakes National Park, Alberta, Canada (Photo credit: @MotherPixels)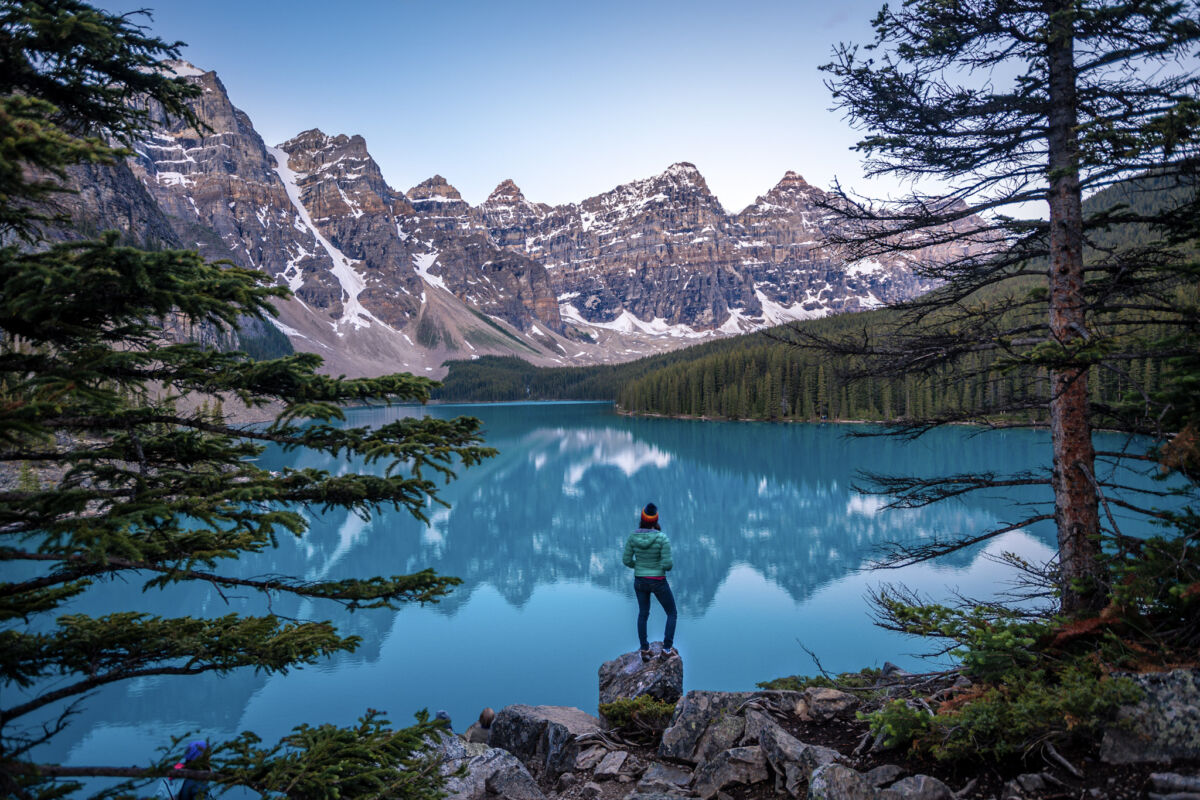 Self-portrait taken at Moraine Lake, Alberta, Canada. Set up a tripod with a timer and stood still while the camera took photos. (Photo credit: @MotherPixels)
GoPro HERO9 Black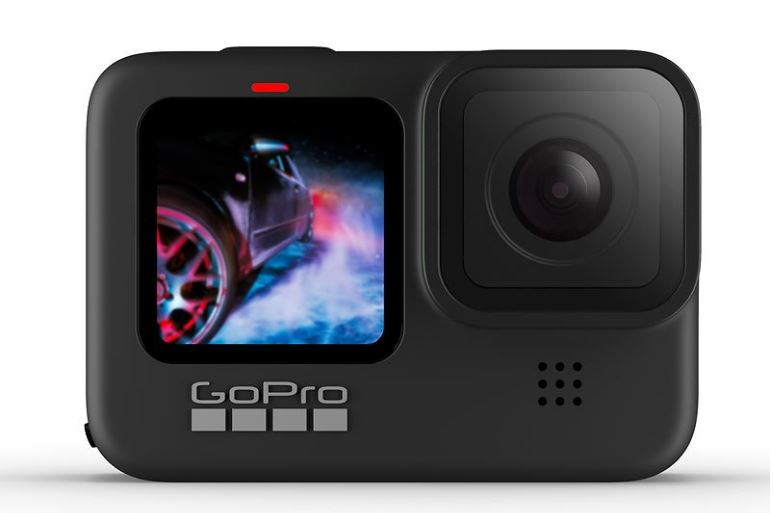 For the ultimate adventurer- if you are mountain biking, rock climbing, kayaking or white water rafting then the GoPro Hero9 Black is all you need to capture every heart-thumping, action-packed moment of your outdoor adventures. What makes this your perfect companion is that it is built tough to withstand extreme conditions, it is waterproof for up 33 ft, it has 45 compatible mounts, and you can switch between narrow, linear, wide and super wide by simply tapping the digital lens of choice. It has an outstanding 5k resolution for video and shoots 20mp photos for added sharpness and clarity in your images.
However, one of the most revolutionary features of GoPro Hero9 Black is HindSight. This feature makes sure that you never miss a moment again by capturing events that happened 30 seconds before you hit record. If you are bicycling and suddenly a bear crosses the road in front of you, press record and GoPro will record 30 seconds of video prior to pressing the shutter button. The GoPro Hero9 Black also allows you to record epic slow motion videos at an incredible 240 frames per second. This is a must-have if you love the outdoors and want to capture your adventures without being weighed down by a camera.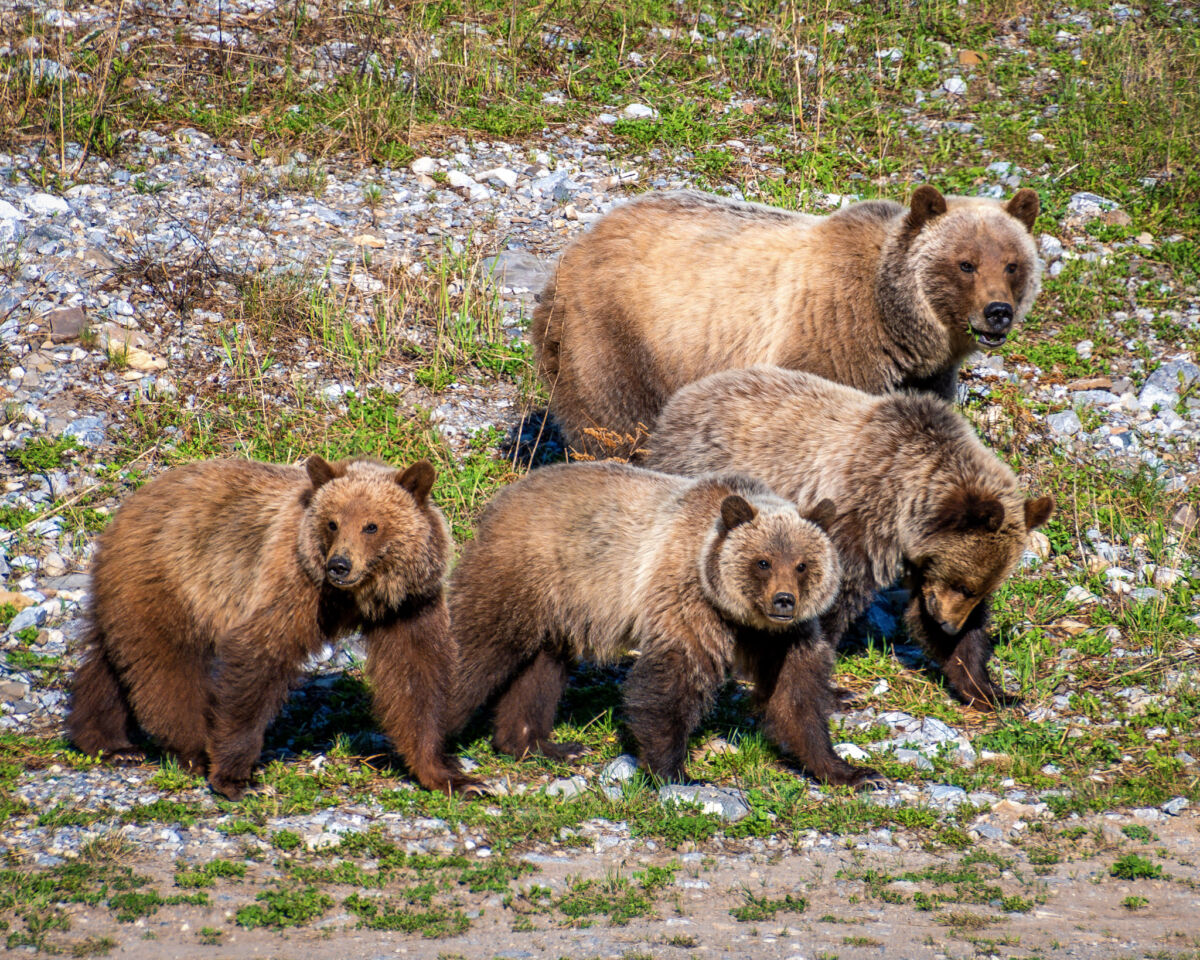 Grizzly with 3 grown cubs in Kananaskis Country in Alberta, Canada (Photo credit: @MotherPixels)

Paddle boarding at Waterton Lakes National Park, Alberta, Canada. (Photo credit: @MotherPixels)
Relive Those Moments!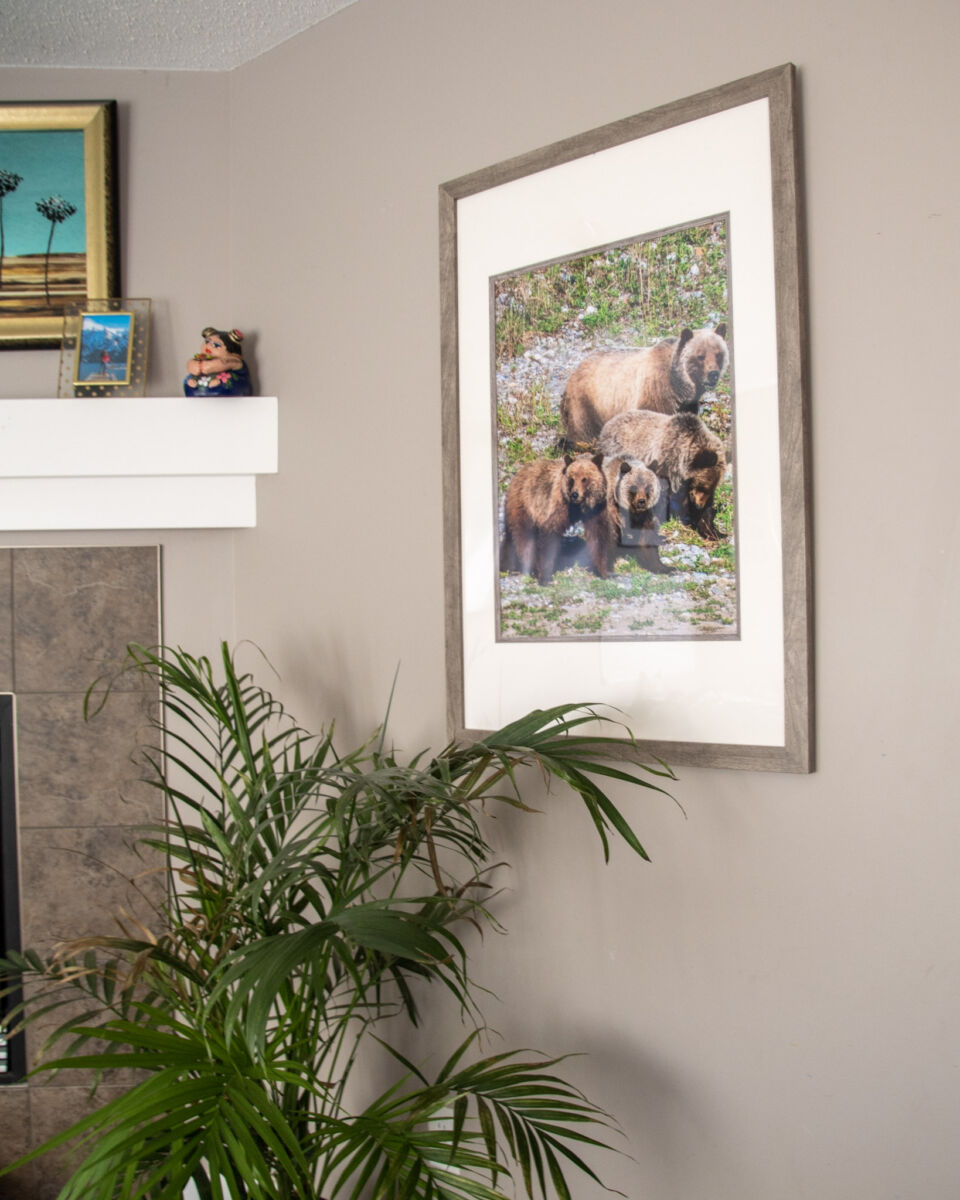 18×24 photo printed with a glossy finish. (Photo credit: @MotherPixels)
These great adventures remind us of how big and beautiful the world is around us. Those are the moments in life that make us happy. They deserve more than to just be buried inside your phone along with thousands of other images. Choose your favourite photos and fill your home with these memories and wonderful stories. Even those memories that you think you will never forget will inevitably fade over time. Displaying photographs in your home can take you back to that moment in time and relive those feelings.
Secondly, it gives your home a personal touch. Fill your home with photos that are unique to you and are a representation of your life and the things you love. Filling your walls with stories and memories not only gives you daily reminders of happy moments, but your home will also be unlike anybody else's.
The London Drugs Photolab has a wide variety of high-quality options to display your favourite photos- from standard prints and enlargements (all the way up to 44×96 in size!), to photo buttons, face masks and mugs. I exclusively have my own photos throughout my home all of which I printed at the London Drugs Photolab. Being surrounded by the defining moments in life with people I love the most brings me joy and happiness. It also makes me realize how quickly time flies and to be present and enjoy every moment with them.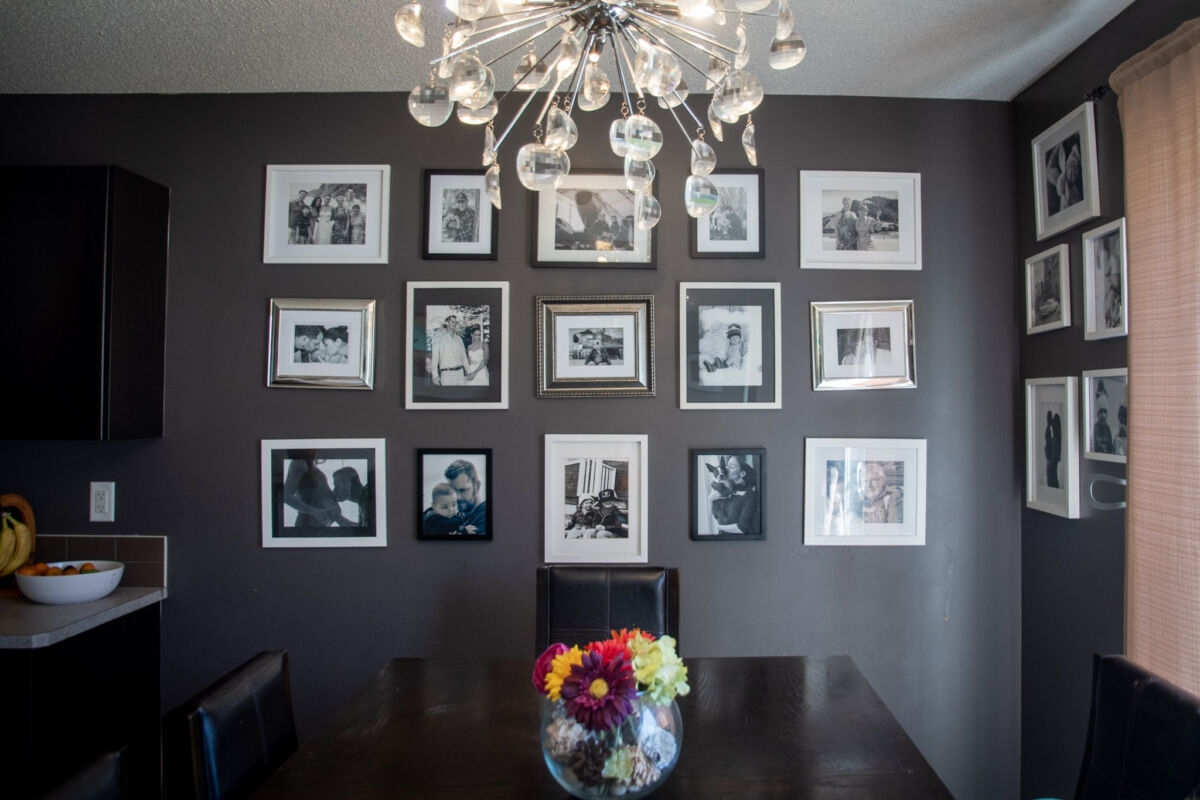 My dining room with all photos printed at the London Drugs Photolab. On my wall I have photos of my wedding, pregnancies, my children and loved ones who have passed.  (Photo credit: @MotherPixels)
Have a lot of memories and can't choose from just one? Create a personalized coffee table book that you can flip through and take a trip down memory lane. You can even add text so you can remind yourself of the stories or events that happened that day.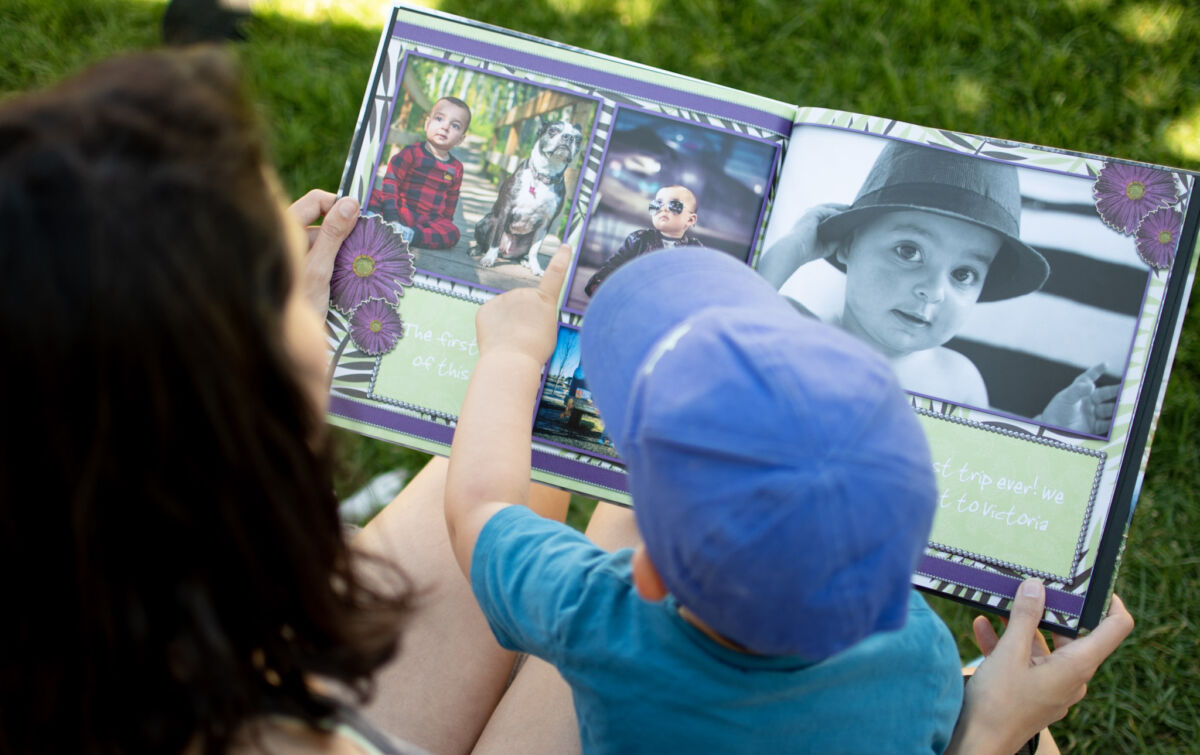 12 x 12 Coffeetable Photo Book printed on Sterling Premium paper with a customized glossy cover. (Photo credit: @MotherPixels)
Not only are these great to display in your home, but they are also sentimental gifts for those who shared those memories with you. You can visit the London Drugs Photolab to browse through their full selection and quickly and easily order prints and gifts. You can also select in-store pick-up or curbside pick-up when ordering so you can collect your order at a time and London Drugs location that's convenient for you.
As wearing masks became part of our daily lives, I used my images to create my own custom face masks at the London Drugs Photolab. You can either print your own images or choose one of their fun designs. They come in small, medium, and large sizes and are machine washable. The masks have two layers for optional filters.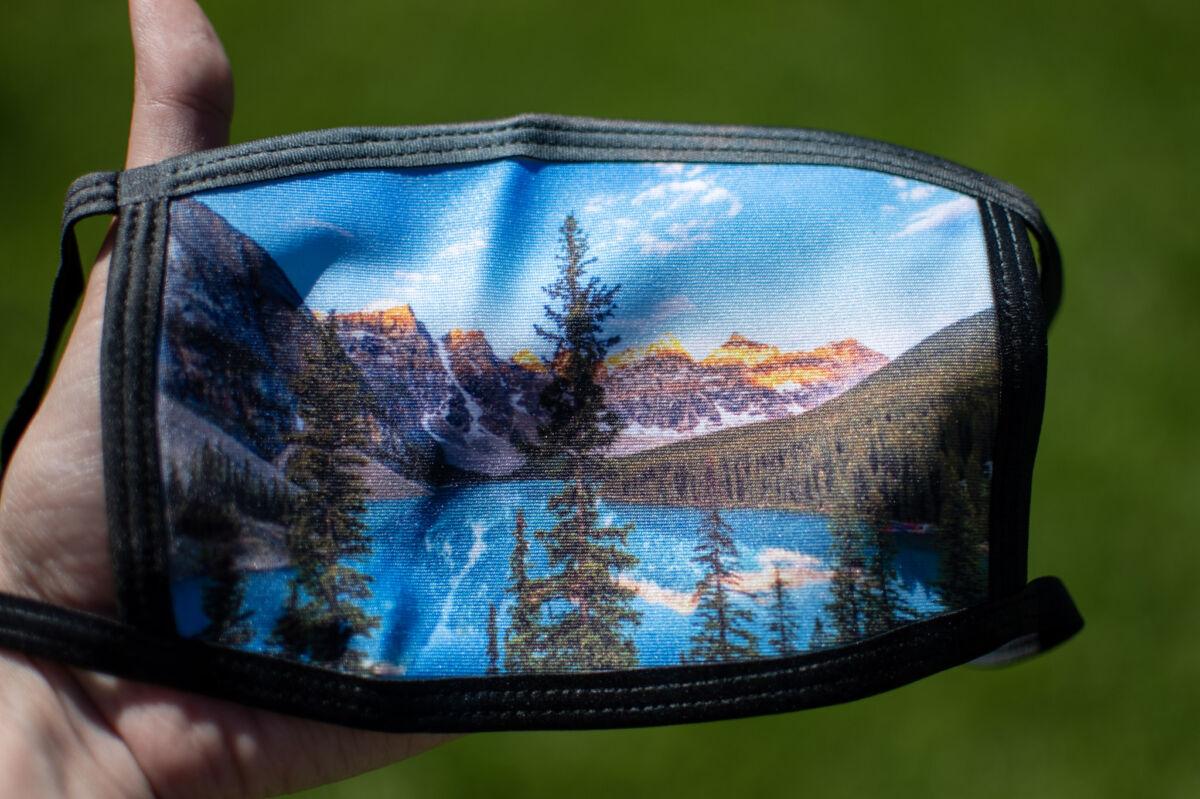 Photo from Moraine Lake: the $20 view. Printed on a face mask. (Photo credit: @MotherPixels)
Whether you are staying close to home or planning your next vacation, these items will be the perfect companions to make sure you are capturing every moment with the clarity, sharpness and vividness they deserve.
-Robin Laurenson, @MotherPixels