As the school year comes to a close, many graduates begin to look forward to the end of classes, graduation festivities, and the future ahead. Graduating is an incredible milestone – one that often takes a great deal of blood, sweat and literal tears (and perhaps some sleepless nights studying) to get there. And all of that hard work culminates in that special moment when you – or your child – walks across that stage in their cap and gown. It's a moment that is most certainly worth preserving.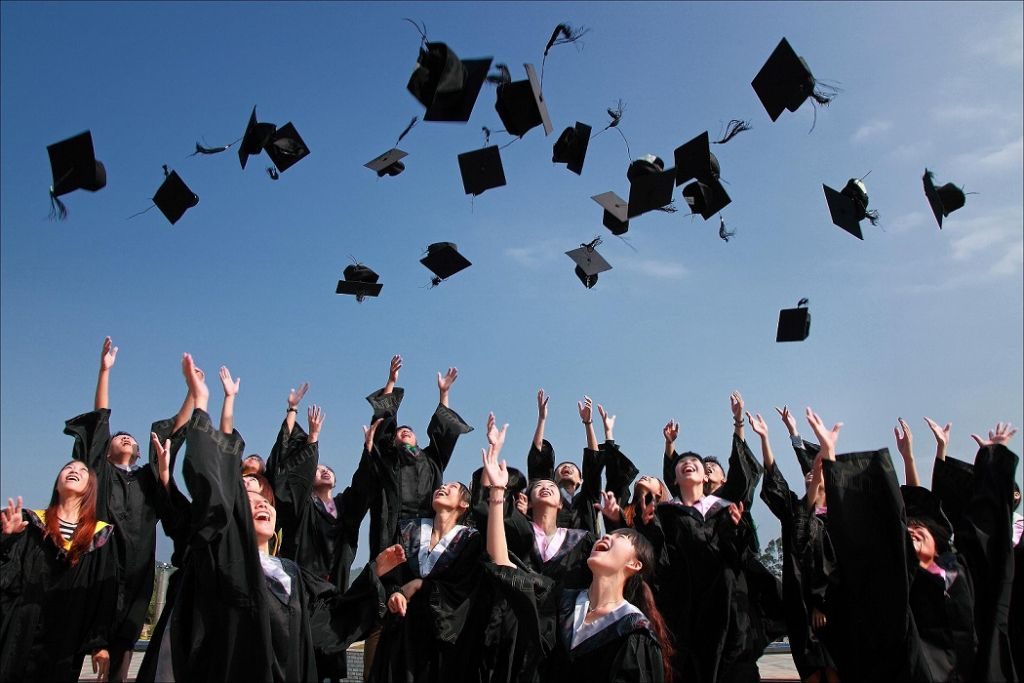 Graduation Cards
This special milestone is only made better by being able to celebrate it with your closest family and friends. Invite them to attend your graduation, or your graduation party or dinner, with personalized graduation cards.
To start creating your own unique grad cards, choose from flat or folded, single or double-sided cards, and our selection of specialty papers. Then browse our large selection of graduation-themed templates. Lastly, add some personalization with a photo and the details of your graduation celebration.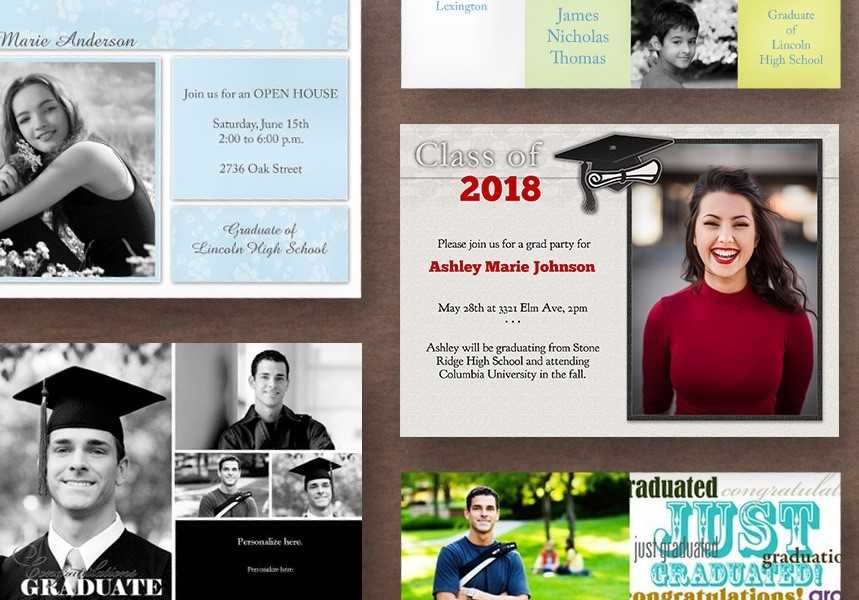 To preserve this special date, keep one of your grad cards tucked away for yourself that can be added to a scrapbook or memory box. It'll be a special moment you can look back on years from now!
As a parent of a graduate, you may want to customize your own graduation announcement cards. Is there really anything better than bragging about your kids' accomplishments? These certainly help. Personalize them with photos of your proud graduate and a personal message that you can hand out or mail to family and friends.
Prints & Enlargements
The day of graduation, you'll likely be snapping a lot of photos, whether it's using your smartphone, a point-and-shoot, or DSLR. Luckily, with the help of our new London Drugs Photolab App for iOS and Android, you can order prints of your favourite graduation pics right from your smartphone – or upload your photos to our Photolab website or in-store kiosks. While digital photos are great, for special milestones like graduation, it's always best to have some hard copies – even if they're just as a backup.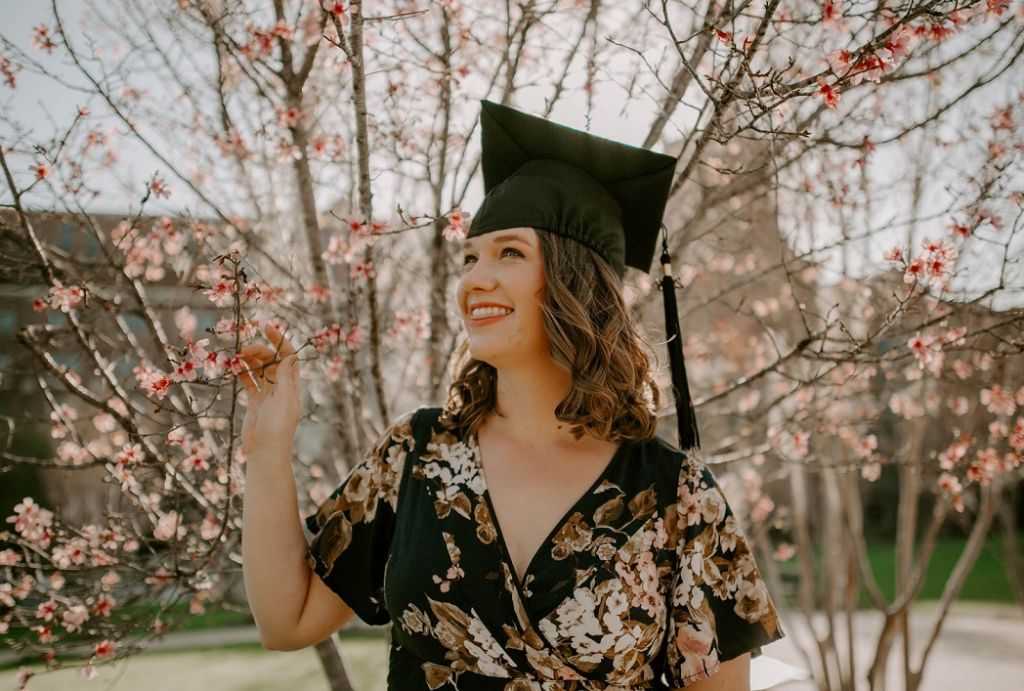 You can also share this academic achievement with all of your family, near and far, by sending them a few copies of your graduation photos. You know grandma is going to love showing off her super smart grandchildren to anyone who will listen, after all. We ship across Canada, so you can even send them your graduation prints directly when you place your order with our Photolab.
If you had professional graduation portraits taken, we can also create beautiful prints of those images. Order prints or enlargements you can frame, or a fine art print like our aluminum metal panels. We even offer graduation-themed collage templates for our aluminum metal panels, so you can customize a unique and treasured graduation keepsake to hang on your walls.
Graduation Photobooks
When there's just too many great photos to choose a favourite, a photobook is a great way to preserve all the best moments from graduation day. We even have special themed grad templates so you can just pop in your photos, add text, and voilà! You have a beautiful, professionally printed photobook you can keep front and center on your coffee table.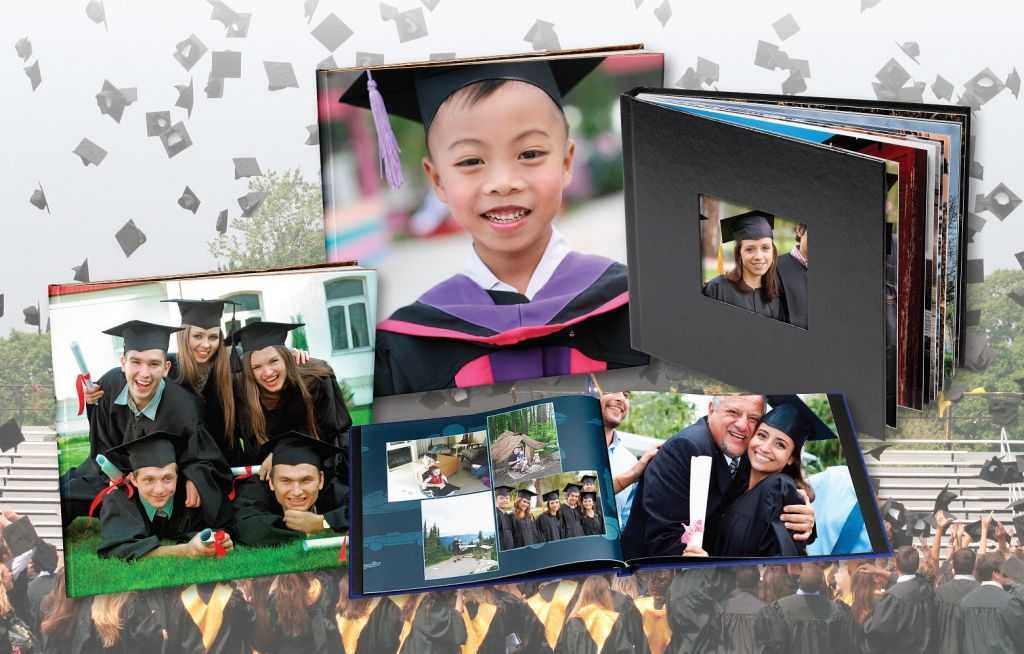 Need a little help getting started? Speak with one of our Photolab Experts at your local London Drugs! Or, you can make your graduation print order through our Photolab website, at any of our in-store Photolab kiosks, or using our London Drugs Photolab App for iOS and Android.