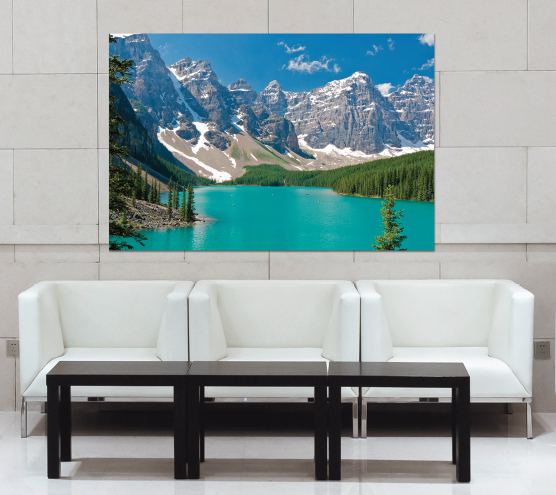 Sometimes it's hard to imagine just how incredible your photos are when they're only displayed on your camera's little display screen, or on your phone. But trust us when we say having them printed as a large format print will make them look breathtaking!
Using our state-of-the-art printing processes, we're able to make your images larger than life, in a variety of fine art textures and finishes. And you might be surprised by just how big we can print your images – our ultimate enlargements, for example, go all the way up to a whopping 44"x96"!
No matter which surface or size you choose, our experienced Photolab technicians hand-inspect every image and correct it as needed; we can lighten, darken and even correct for colour shift. We also use patented dye inks that deliver rich colour with superior definition. And we guarantee satisfaction on every print. With over 35 years of photofinishing experience under our belts, we're confident you'll be blown away by the look and quality.
And if you're on a time crunch – no need to worry. Many of our large format prints have quick turnaround times, so your photos will be ready to hang in no time.
Here are 3 easy ways to display your larger than life photos:
1. Ultimate Enlargements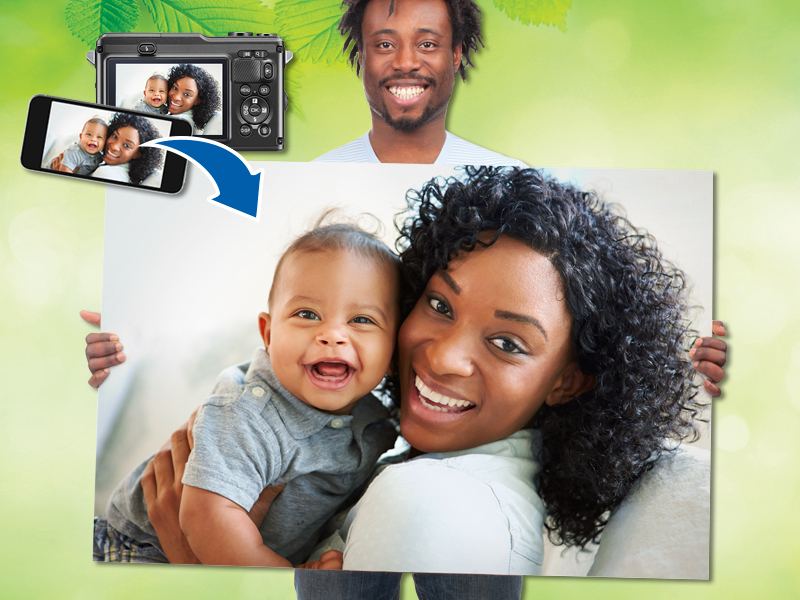 Turnaround time: only 2 business days
Sizes available: 5"x7" up to 44"x96"
Our ultimate enlargements can be printed up to 44"x96", which is definitely big enough to cover any of your bare walls. We use our Epson P9000 large format printer with high quality Epson inks, which have an archival stability of 200 years. Your print can even be mounted and laminated for easy display and durability. The only tough choice: will you order on high quality pearl or glossy photo paper?
2. Canvas Gallery Wraps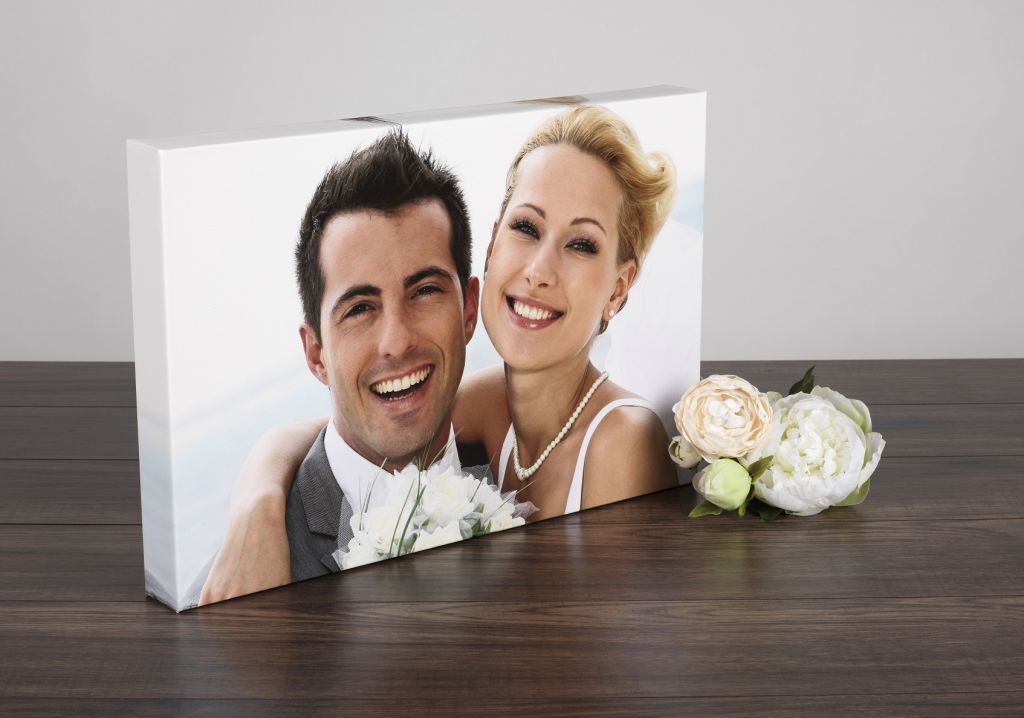 Turnaround time: only 3-5 business days
Sizes available: 9"x9" up to 40"x60"
For a textured fine art finish, you can order one of our premium quality Canvas Gallery Wraps up to 40"x60" in size. We have two finishes to choose from: traditional or pearlescent metallic. What's great about this style of prints is that you don't even need a frame! The canvas is stretched over a 1-3/4" deep wooden frame and can feature either black, white or mirrored edges. The wooden frame makes your print extra easy to display and gives your image added depth and dimension. Plus, you also have the option to order with a floating frame, so that your print looks even more polished when hung on the wall.
3. Aluminum Metal Panels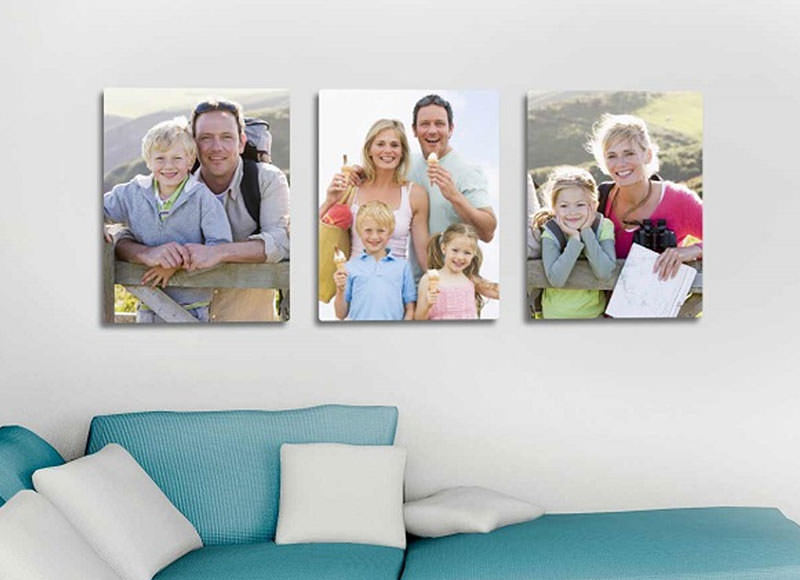 Turnaround time: only 5 business days (14 days for sizes larger than 16"x20")
Sizes available: 4"x4" up to 40"x60"
Looking for an ultra-modern way to showcase your photos? Our Aluminum Metal Panels go up to size 40"x60", and with their high-gloss finish, they're sure to stand out. These lightweight metal panels are also very durable and resistant to fading, making them a great option for displaying in high traffic areas.
The metal panels are printed by taking coated aluminum sheets and infusing them with dyes. The process will make your image come alive with vibrant colour – especially if your image is highly detailed, like a landscape photo.
Ready to make your images larger than life? Get started by uploading your photos to our Photolab online, using our in-store kiosks, or downloading our London Drugs Photolab App for iOS and Android!