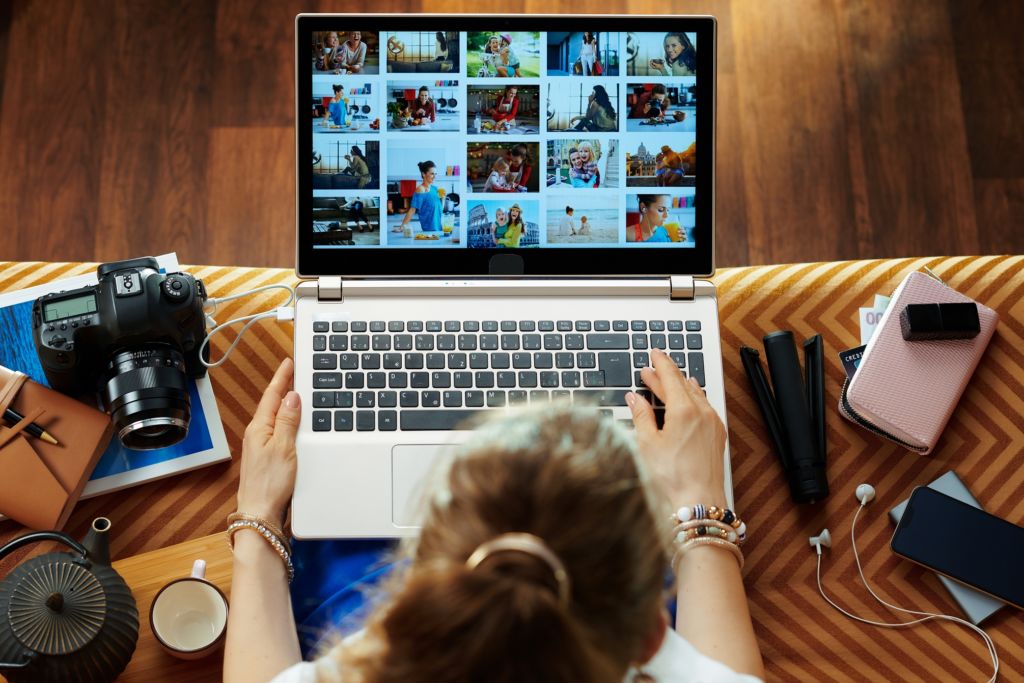 Before you fully jump into 2020 with exciting new goals and ambitions for the year ahead, why not take a look back at 2019 to appreciate all of the moments and experiences that made up the previous year? Photos are, of course (in our humble opinion), the best way to do that. And with a little creativity plus the help of our Photolab, you can preserve all of those 'best of' memories to appreciate over the coming year. Keep reading below to see how you can create your own 2020 calendar and 2019 yearbook!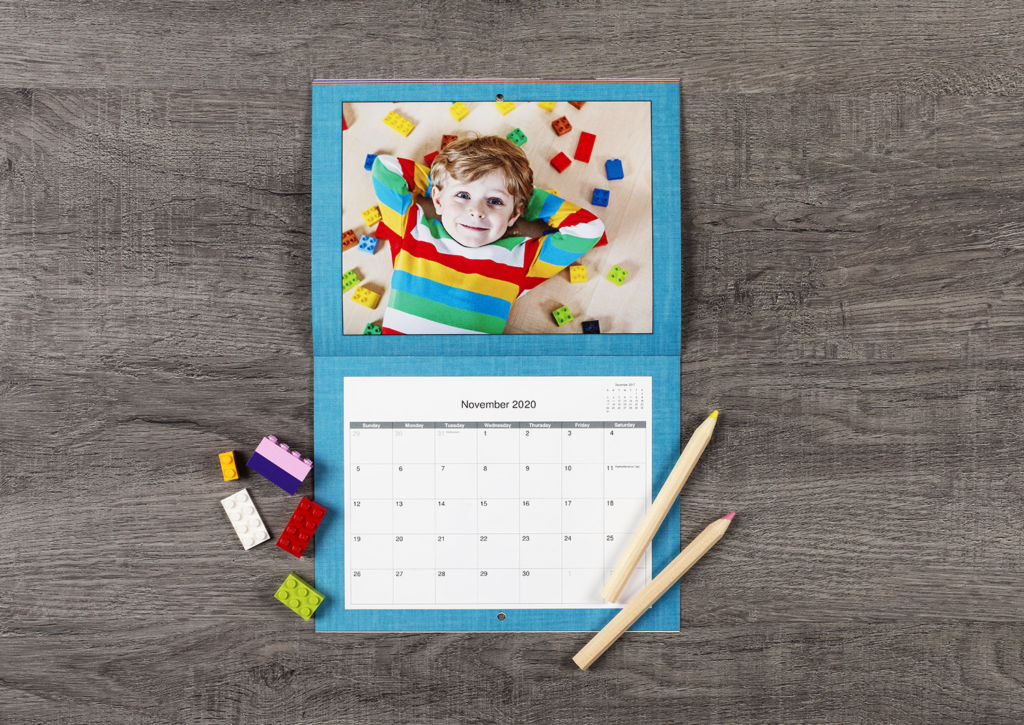 January is the start of a new year, and if you didn't have the time over the holidays to order a calendar for 2020, it's not too late! You can still create one – our Photolab's personalized 12-month calendars can start on any month, in fact. And the process is much simpler than you realize.  We've broken it down to 3 easy steps.
1 – Source your images
Sourcing your images can be a little daunting. What do you want the calendar to look like? Do you want it monthly memories from the previous year? Would you prefer your favourite landscape images? Or perhaps a highlight reel of your best vacation images? Whatever you decide, curate the 12 images and you're ready to go. If you can't whittle down your photos to just 12, not a problem! You can also feature a collage of various images for each month on your calendar, so you can include all of your favourites.
LDExpert tip: If you use Google Photos, they have created a 'Best of 2019' feature that automatically curates a series of 'Best of' albums so you can easily find your favourite moments of the year to include in your calendar. You can find it by opening Google Photos and tapping on the "For you" tab.
2 – Source your important dates
The best part about making your own calendar is you can print all your important dates right in the calendar. Think of all the family Birthdays, anniversaries, or special memories and compile your list. That's all, step two is complete. If you'd like to get extra fancy, you can add an image to the date, for a visual reference.
3 – Log into our Photolab and start building
Now that you have your images and dates, the only thing left is to build it! Our online platform, London Drugs Photolab App (iOS and Android) or in-store kiosks provide a quick and simple interface that allow you to build your calendar with ease. Create your own account or sign in, so you can save your project as you go. You can even choose from a variety of themed templates and colours, and add text, to fully customize your calendar.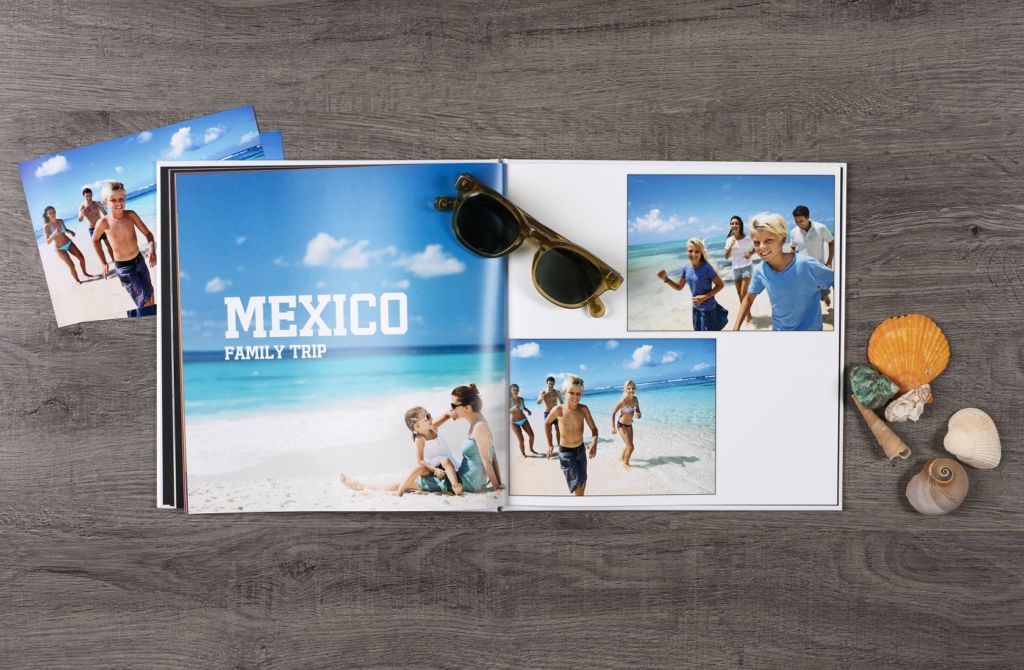 Now that you've gotten the calendar off your list, and you're feeling inspired, why not move on to your 2019 yearbook? For most of us, our phones tell the story of our lives best, as it's the camera in our pocket at all times. Building a yearbook of last year can be a fun and rewarding job. Again, we've broken it down into 3 easy steps.
1 – Map your book out
The first step is to make a plan. Having an idea of what you want your book to look like will go a long way to simplify the design process. There are some questions to consider. What type of book will you build? (Browse the many options here, and decide what one is best for your yearbook.) How do you want the book to be broken down? Some ways to do that are monthly highlights, major milestones (like a wedding or graduation), vacations/trips, or other memorable experiences that require their own chapter.
2 – Pick your images
Once you've mapped out the plan for your yearbook, the next step is pulling the photos you'd like to consider for the layout. Be generous when doing this first pull. Remember that having a vertical and a horizontal option might help when laying out your book. This won't be the final curated selection, but the images you will be working from for your layout. You can skip this step and go directly to your layout, but you might be overwhelmed by the number of images you have depending on your shooting habits.
3 – Lay it out
To create your yearbook's layout, you can do so at home using software like Photoshop, InDesign, iPhoto or others, or you can use our website, which has a wide selection of templates and layout options. Remember to create an account or sign in to your London Drugs Photolab account so you can save your yearbook project as you go. Tell your story by combining your images to speak together cohesively. A detail shot combined with an overview can tell much more of a story vs single image. Remember to tap into your creative side, enjoy the experience and reminisce as you go!
We hope these tips help you bring your images to life, and remind you of all the amazing experiences you had in 2019. With these two projects complete, you can look forward to capturing even more great memories in 2020! And having designed your own this year, you can shoot with that in mind, and even curate your images by the month to make compiling next year's calendar and yearbook even easier.