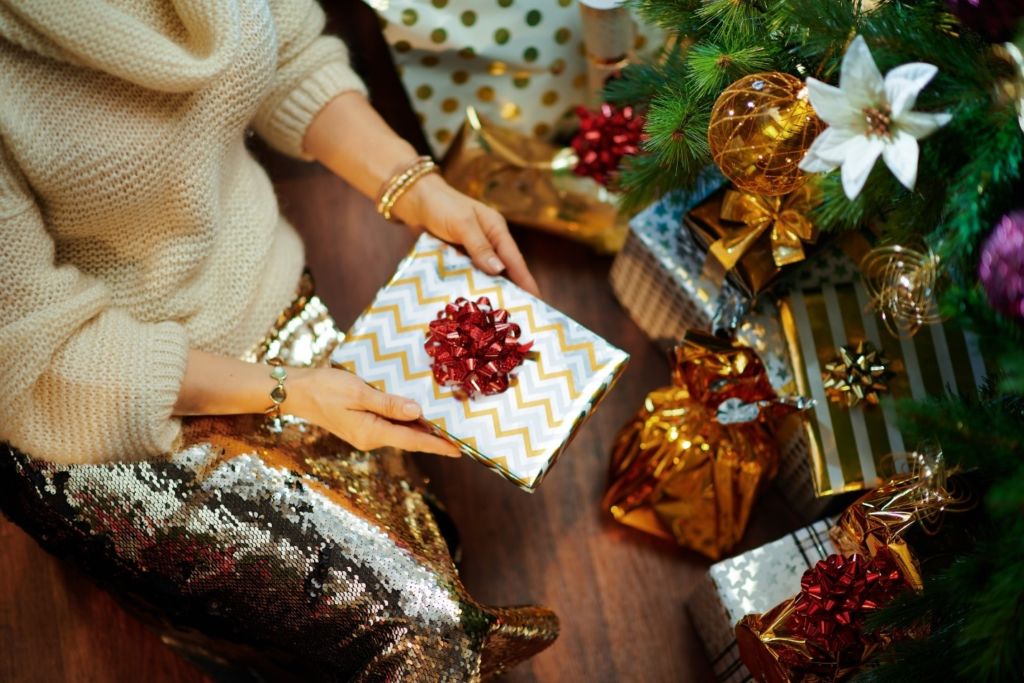 With literally millions of gift ideas at our fingertips these days, narrowing down the best of the best to give to your family and friends can be a daunting task – especially as the holidays quickly approach. Over the years, celebrities and influencers have curated their own holiday gift guides, in the hopes of helping you narrow down your options and find the perfect gift for each and every person on your list. To help make your gift shopping experience even easier, we've compiled some of the top celebrity-approved gift items that you can conveniently find at London Drugs! From Oprah Winfrey to Mariah Carey, here are the celebrity-approved gift ideas that will help you tick off the last few names on your holiday shopping list.
Oprah's Picks
Oprah's Favorite Things 2019 list is full of covetable items, expertly curated by Oprah and her team. This year, that includes the Ninja Foodi Cold & Hot Blender and Sony XB12 Extra Bass Portable Bluetooth Speaker, which you can both find at London Drugs! The Ninja Foodi brings the heat, with its new heating element that can boil in minutes to cook soups, simmer sauces and even melt cheese for fondue! Plus, it can still blend your favourite frozen drinks and smoothies with ease. The perfect gift for a foodie. Meanwhile, the Sony Extra Bass Speaker is a must-have for the music lover on your holiday shopping list. The speaker is waterproof, dustproof, rustproof and washable, meaning they can take their music with them pretty much anywhere. They'll love the enhanced low-end tones, and the Li-ion battery that will last up to 16 hours.
Mariah Carey's Pick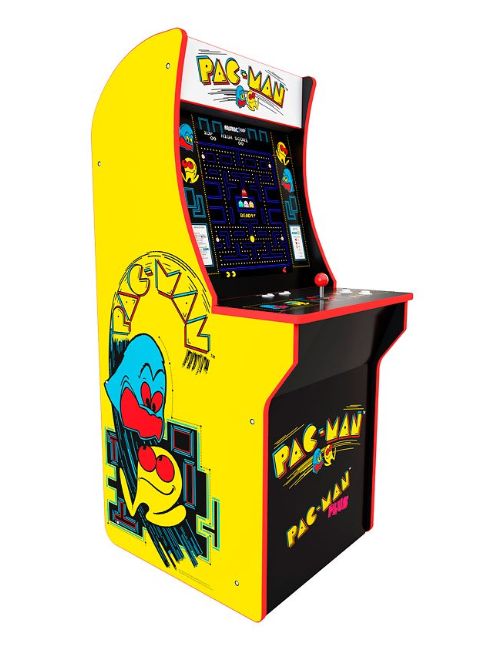 Mariah Carey is the queen of Christmas. After all, can you even think about Christmas without 'All I want for Christmas is you' popping into your head? This holiday season, Mariah is spreading Christmas cheer not only with her tunes, but with her hand-picked gift ideas too. Some truly unique items made her list, including the Arcade1Up Pac-Man Arcade Cabinet. These Arcade1Up games just launched at London Drugs this year, and they've already become a huge hit with customers! Enjoy the nostalgia of playing Pac-Man and Pac-Man Plus with this classic upright arcade cabinet. Gift it to someone with a love for old school arcade games, or introduce it to your kids as a way for them to explore the wonderful world of arcade gameplay for the first time. Plus, it's the perfect way to get the whole family engaged in some fun together once the gifts are unwrapped on Christmas Day.
Of course, it wouldn't hurt to pick up one of Mariah Carey's Merry Christmas albums on CD or vinyl too, to get you in the holiday spirit this season!
Ellen's Pick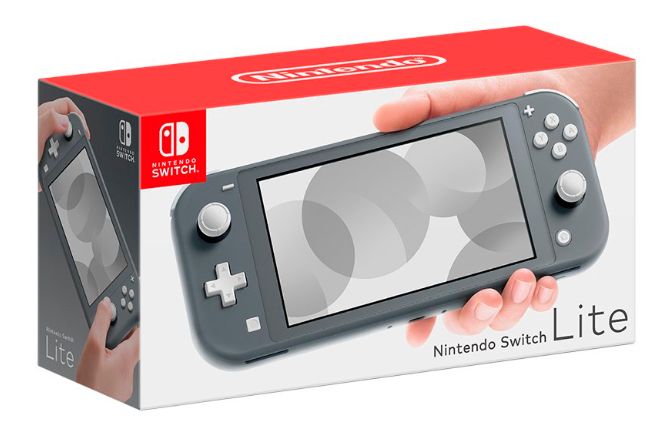 The official 'Ellen's List' is out, and there's one particular gift that made the cut and caught our eye: the Nintendo Switch Lite. No surprise this made the list, as it makes a great gift, especially for kids and teens. In fact, Ellen called it "the hottest toy of the year." This new small, light version of the Nintendo Switch system has been optimized for handheld play. It's also compatible with the popular Nintendo Switch games, like Super Mario Odyssey, Mario Kart 8 Deluxe, Super Smash Bros. Ultimate, The Legend of Zelda: Breath of the Wild and more. They're sure to keep the kids occupied for hours on road trips or anywhere else!
Jessica Simpson's Pick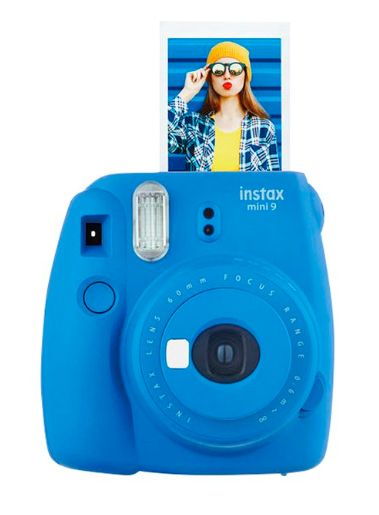 As you may have already learned in our blog on the resurging trend of film photography, film cameras have become a hot item once again. And not just with those who have used film before. A whole new generation is now exploring film photography for the very first time! That's why it makes perfect sense that Jessica Simpson would pick the Instax Mini 9 Instant Camera, when she shared her favourite holiday gifts with People Magazine.
"We love all kinds of photography in our house! I can't get enough of this precious time with my three kids without documenting everything. Capture memories in the moment and give friends an artistic keepsake. This camera is also fun for kids to use and create cool collages."
Know someone who already has an Instax Mini camera? Fujifilm's themed film (like Star Wars and Frozen 2) make great stocking stuffers, as does a stylish Instax Mini camera case or a cute little Instax Mini Album to store their snapshots.
Christina Milian's Picks
The Instax Mini 9 Instant Camera clearly is one of the hottest holiday gift ideas for 2019! Not only did it make Jessica Simpson's top picks, but singer (and actress – have you watched Falling Inn Love yet?) Christina Milian shortlisted the fun instant film camera on her holiday gift guide with E! News. She also featured another hot item on her list – Apple Air Pods. These are a must-have for any techies, or really anyone with a compatible Apple device (think: iPhone, Apple Watch, iPad or Mac). They deliver a fully wireless headphone experience and include a handy charging case, so they're always ready to use. They're automatically on and always connected, so you can change a song, make a call or even make a request from Siri on the fly.
Neil Patrick Harris & David Burtka's Picks
When it comes to the holidays, actor Neil Patrick Harris and his husband David Burtka are known for going all-out. Their home is immaculately decorated, and they've become experts in holiday entertaining. With two 9-year-old twins, they also now have a pretty good knack for finding the perfect gifts for kids. In their 2019 holiday gift guide, the couple named Squishmallows stuffies and The Lego Movie 2 – Benny's Space Squad set as must-have gift items. Apparently, both their kids will be getting Lego this year, according to David and Neil's holiday Q&A in People Magazine!
Jillian Harris' Picks
Local celebrity Jillian Harris, co-host of HGTV Canada's "Love It or List It Vancouver", and former Bachelorette, has shown time and time again that she can curate the best of the best in her annual holiday gift guides. This year, her 'Gift Guide for Him' included some of her husband Justin Pasutto's favourite things. He earmarked both the Apple Watch and Apple Air Pods as his top tech picks. Showing up in several holiday gift guides, it's safe to say Air Pods will be one of the most popular items gifted this season. Apple Watches also make a great gift, with various models and price points to choose from. The newest model, Series 5, comes with both GPS and Cellular capabilities, so you can stay connected with just your watch. It's also swimproof, has an always-on retina display, and Emergency SOS among other handy features. If they already have an Apple Watch, accessories like these Spigen Rugged Armor cases, or style-conscious Apple Watch Straps would also be a smart gift idea.
We hope some of these celebrity-approved holiday gifts ideas will help you finish off your holiday shopping! Need your gifts delivered extra quick? When ordering from londondrugs.com, check and see if Same Day Delivery is available in your area and make sure to order before the designated cut off time!