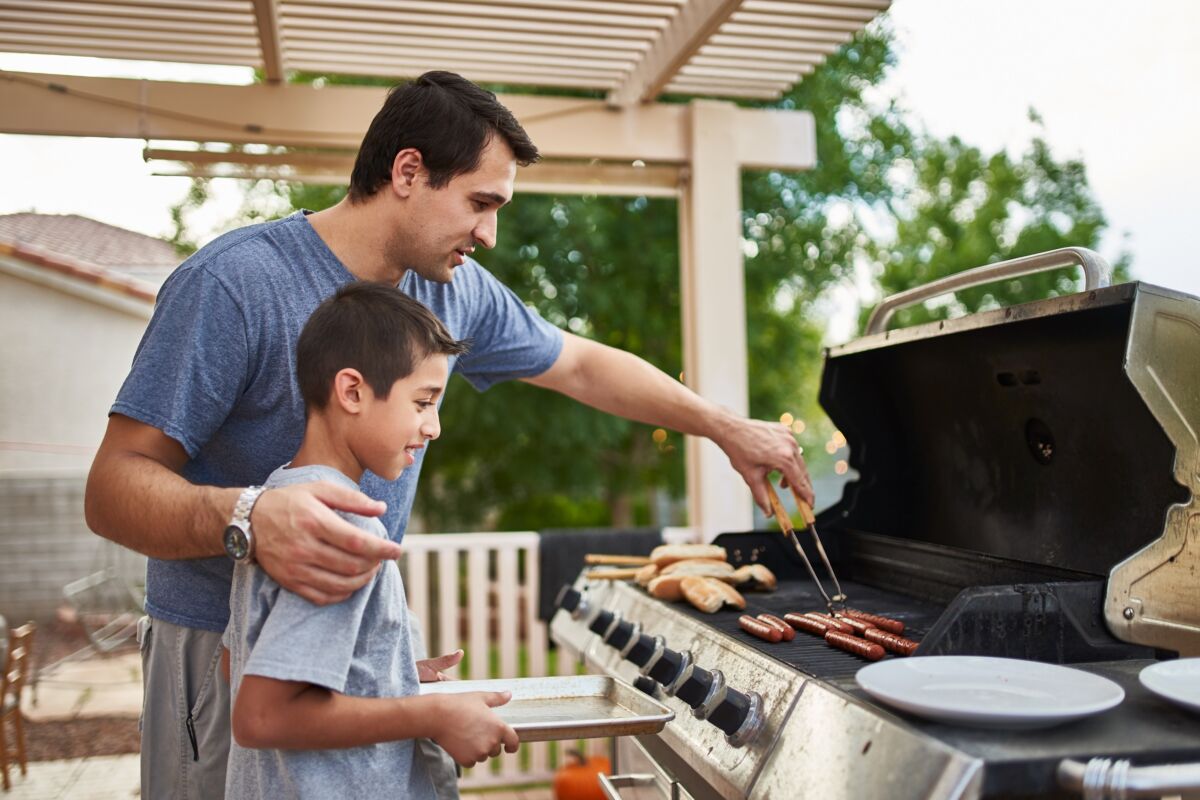 While many types of celebrations have had to change and adjust this year, there are still lots of ways you can celebrate with your dad on Father's Day, no matter if you're together or apart right now. Whether you can see your dad IRL (in real life) this Father's Day or not, here are 3 ways you can celebrate together and show dad why he's #1.
Serve Breakfast in Bed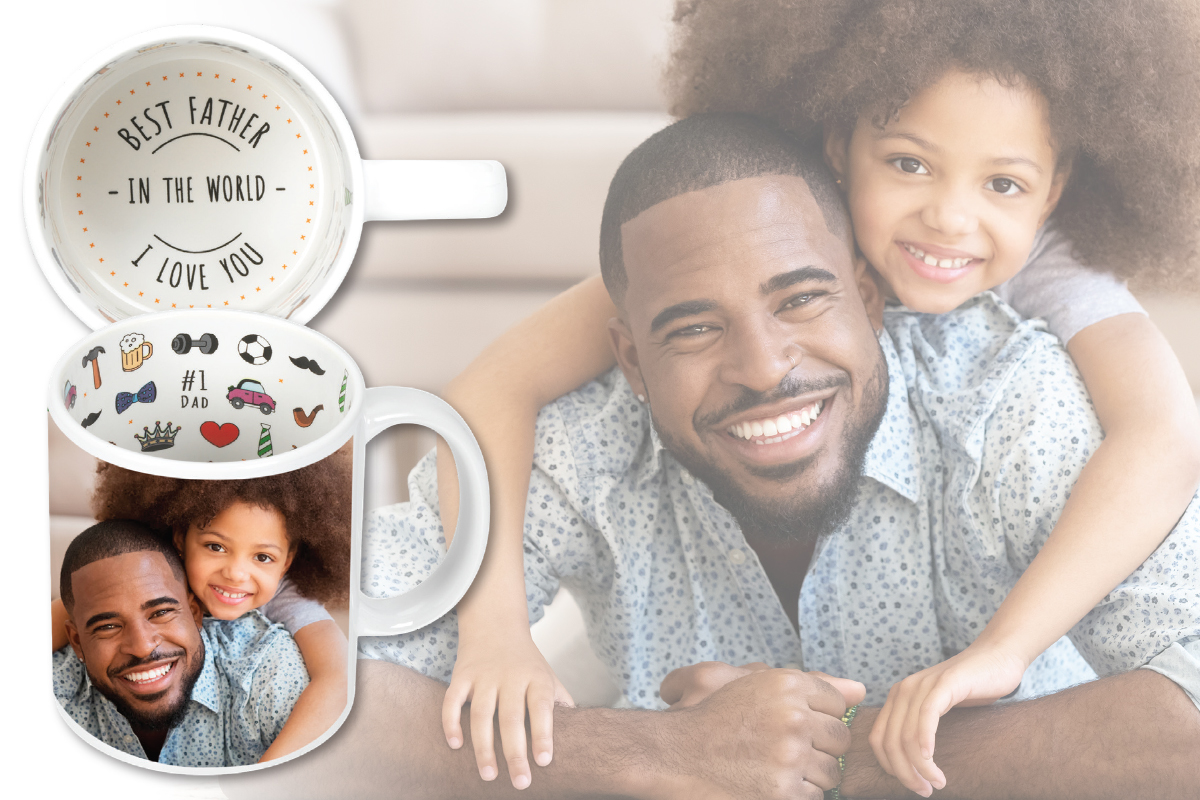 The quintessential Father's Day tradition, breakfast in bed, has become a classic way to celebrate for a reason – it helps him start his day off right, with a little indulgence and a lot of love.
In-person:
Go all-out on a breakfast that is just for dad. Pile it high with his favourites: waffles or pancakes, bacon or sausages, hash browns, eggs – the works! You can also surprise him with his favourite cuppa joe in his very own Father's Day mug, personalized by you with the help of our Photolab. Add a personal message and some photos that you know will make him smile. Need it last minute? We can have your mug ready for pick up in-store in as little as 24 hours!
Virtually:
Not there to make dad breakfast in-person? No problem. Pick dad's favourite local breakfast spot and order him a surprise breakfast, delivered right to his door! Plus, we can deliver our photo mugs anywhere in Canada, so you can customize a Father's Day mug for dad online and then have it shipped to dad in time for Father's Day. Then set up a Facetime or Zoom call together so you can catch up virtually while he enjoys his breakfast in bed.
Fire up the Grill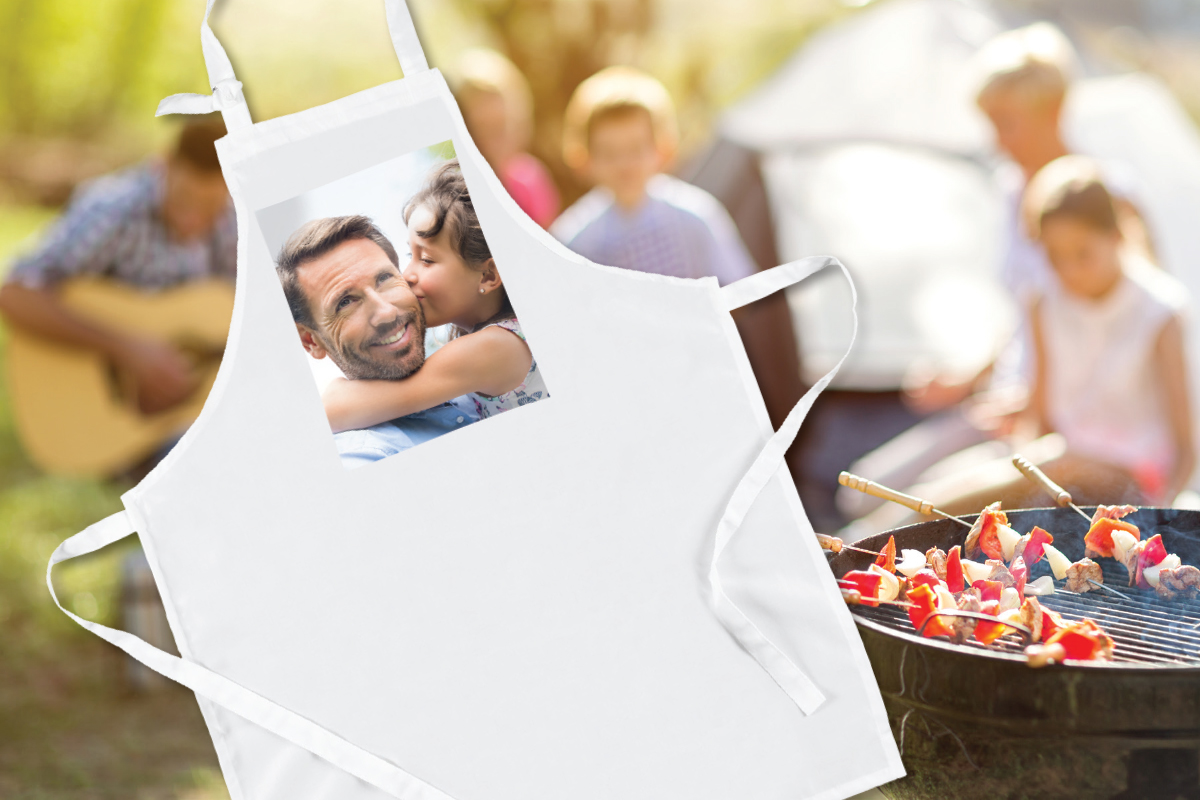 If your dad is a self-proclaimed grill master, why not center his Father's Day celebration around the BBQ?
In-person:
On your run to the grocery store, pick up some barbeque must-haves like steaks, ribs or burgers that you can grill up on the BBQ together on Father's Day. Make sure you have the necessary condiments too. As a special gift for dad, customize his own BBQ apron that he can proudly wear as you both grill up a perfect Father's Day dinner.
Virtually:
See if there are any local restaurants offering meal kits that you can send directly to dad, complete with everything he needs for a great Father's Day BBQ. Better yet, order one for yourself too, so you can grill together (while apart) and enjoy over Facetime or Zoom. Order his own customized BBQ apron with a photo of your choosing, and have it shipped to him in advance, so he can wear it the day-of.
Play Some Golf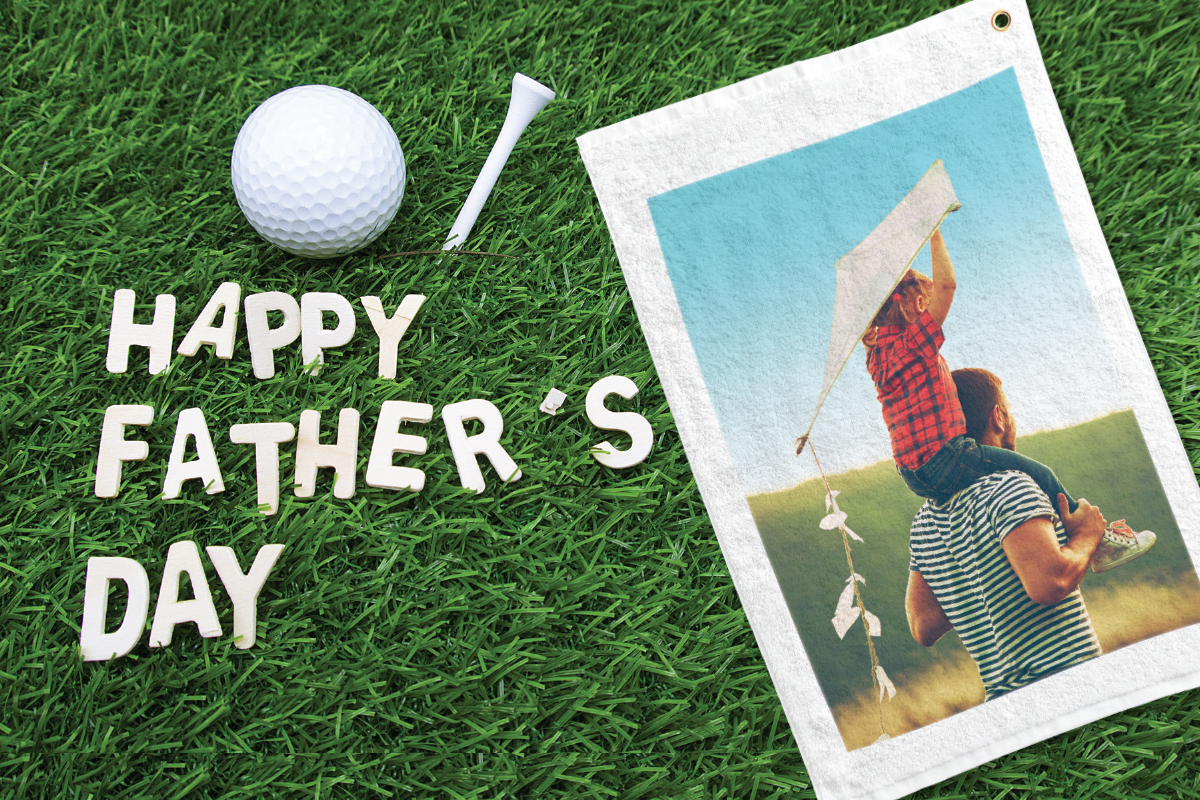 Does dad's idea of a perfect day involve golf? If so, why not make it an activity for the two of you to partake in on Father's Day!
In-person:
Some golf courses are open and allowing people to play while physically distancing. If available in your area, book a tee time for you and dad to get out and play a round of golf in the fresh air – just make sure to book soon, as tee times are now more spread out. As the perfect accompanying gift, personalize dad a golf towel with a fun photo that he can use while on the course!
Virtually:
Play golf together…virtually! PlayStation 4 has an online multiplayer option for the Everybody's Golf game, so you can both play together. Send dad a copy of the game, along with a golf towel from our Photolab that you personalized yourself.
Of course, a Father's Day card is always a thoughtful addition to any Father's Day gift. Customize your own card from the comfort of your home with the help of our Photolab! Pick a Father's Day template, add some photos and a personalized message, and either pick up in-store or have it shipped (to yourself or directly to your dad). It's a great way to show him you're thinking of him, whether you're together, or apart right now.