With all kinds of fun props like colourful painted eggs and baskets at your disposal, Easter is a great opportunity to experiment with your camera and expand on your photography skills! Of course, it's also a chance to capture some great shots of your family – especially the kids – in their element as they hunt for eggs and put their egg painting skills to the test. To help you to better preserve those memories and flex your photography muscles, our LDExperts have compiled their top creative and technical Easter photo tips for you to try.
Capturing the Action of the Easter Egg Hunt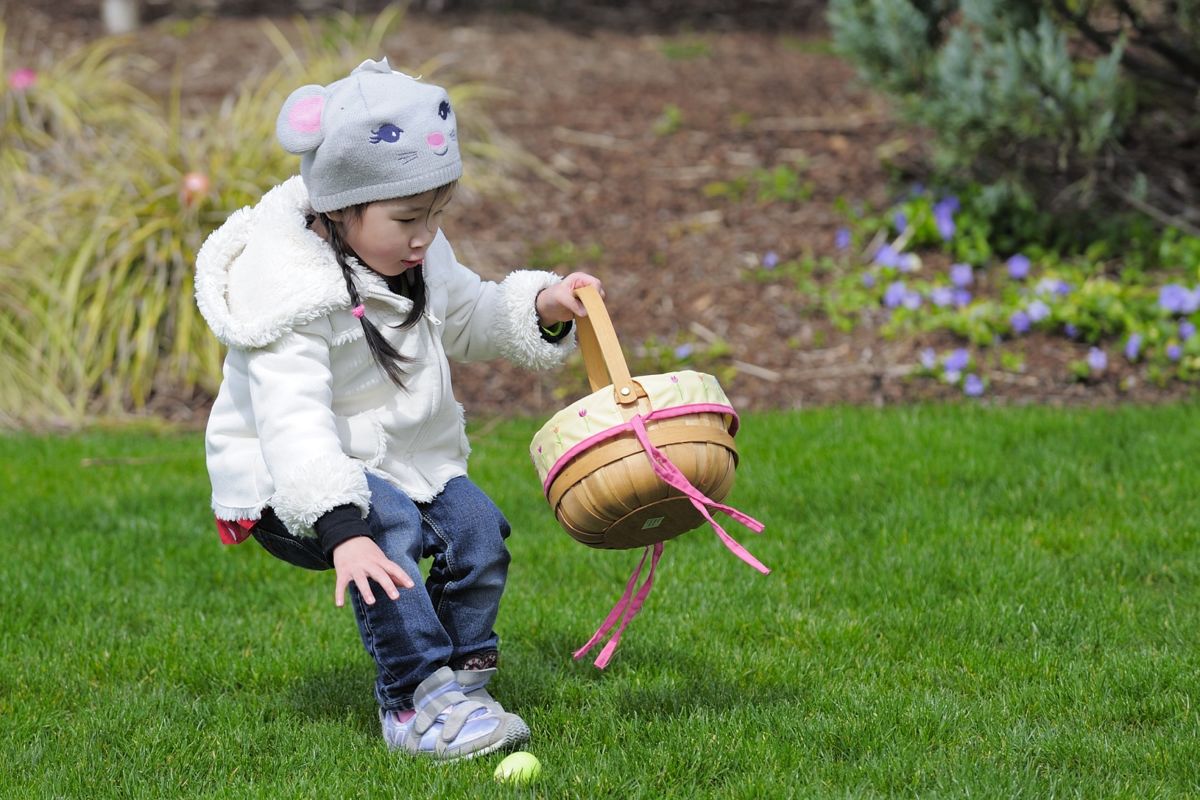 The traditional Easter egg hunt is a chance to capture fun action photos of the kids. With all that motion though, you'll want to make some adjustments to your camera settings to ensure your photos are as sharp as possible.
If you're planning to use your smartphone for photos, check to see if you have any settings tailored to motion, such as a sports setting. This will help ensure each photo of the kids running around is blur-free.
You'll have more control over your settings if you have a DSLR or mirrorless camera. Firstly, you can choose a lens that is best suited to the situation. A 50mm f/1.8 lens would be a good choice for getting great family photos when the kids won't sit still or are running around. In general, a lens with a wide aperture is ideal.
Secondly, you can adjust a number of settings on your camera to make sure your images come out as crisp as possible. If you're not as familiar with using manual mode, there are two other settings you can try:
Select Continuous Shooting Mode. This will allow you to take multiple photos in quick succession – so you don't miss a moment!
Switch to Shutter Priority Mode (TV on Canon, S on Nikon), then increase the shutter speed to above 1/200. If your surroundings provide lots of light, try a shutter speed of around 1/1000. In this mode, your camera will automatically make the necessary adjustments to your aperture.
If you're familiar with Manual Mode (M on Canon & Nikon), you'll be able to adjust not only the shutter speed as described above, but also the aperture. If you're finding it hard to keep your kids in focus, you could try using a less shallow depth of field (larger f/stop) instead to ensure the depth of field is broader and the kids stay in focus.
Capturing the Fun of Easter Egg Painting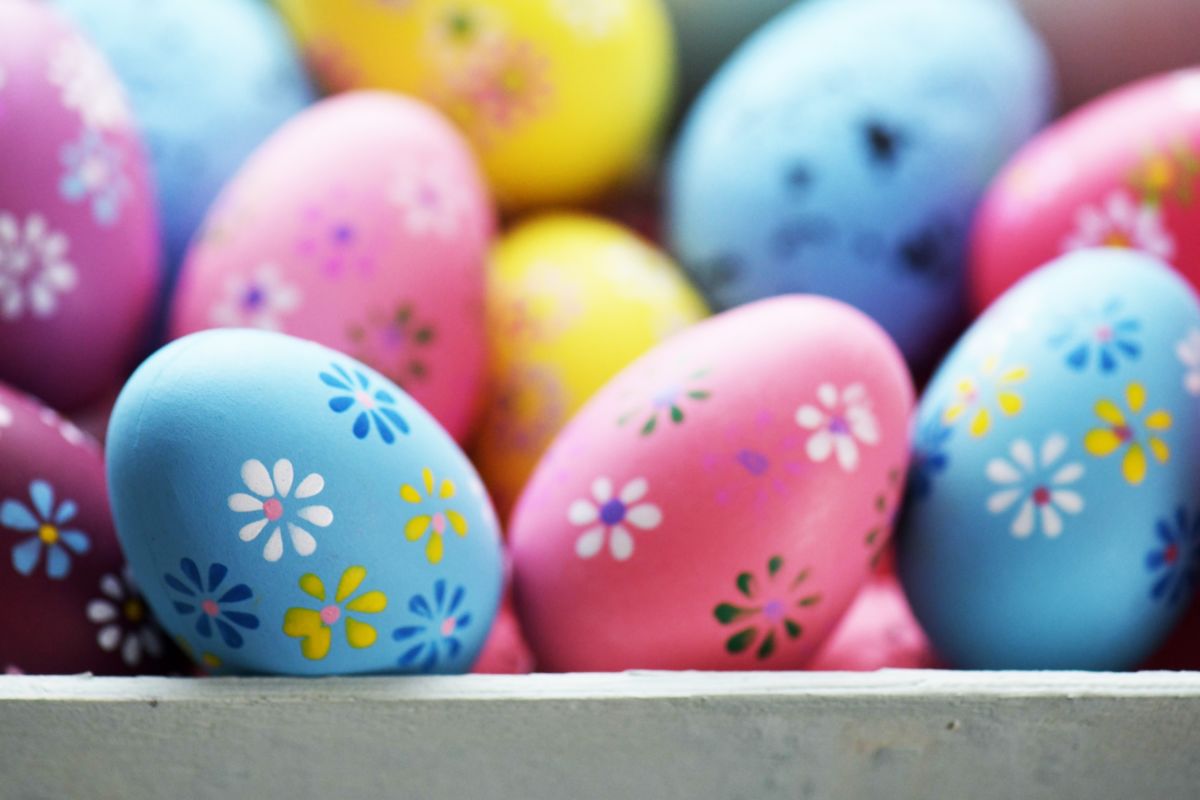 Kids and paint: it's a recipe for some fun candid photo ops. For the best candid shot, you may want to use a longer lens if you're using an interchangeable lens camera – an 80mm or 100mm lens for instance. This way, you'll be far enough away not to distract your subjects, while still getting the tight framing you want.
Once the eggs are painted, you can also get creative with some close-up shots to show the unique patterns and details. On a DSLR, switch to Aperture Priority Mode (Av on Canon, A on Nikon) and make sure to select a lower f/stop, creating a shallower depth of field. This will allow you to put the focus on a specific egg, with the rest falling out of focus. For extreme closeups, consider using a macro lens – whether it's a lens for your camera, or an accessory attachment for your smartphone.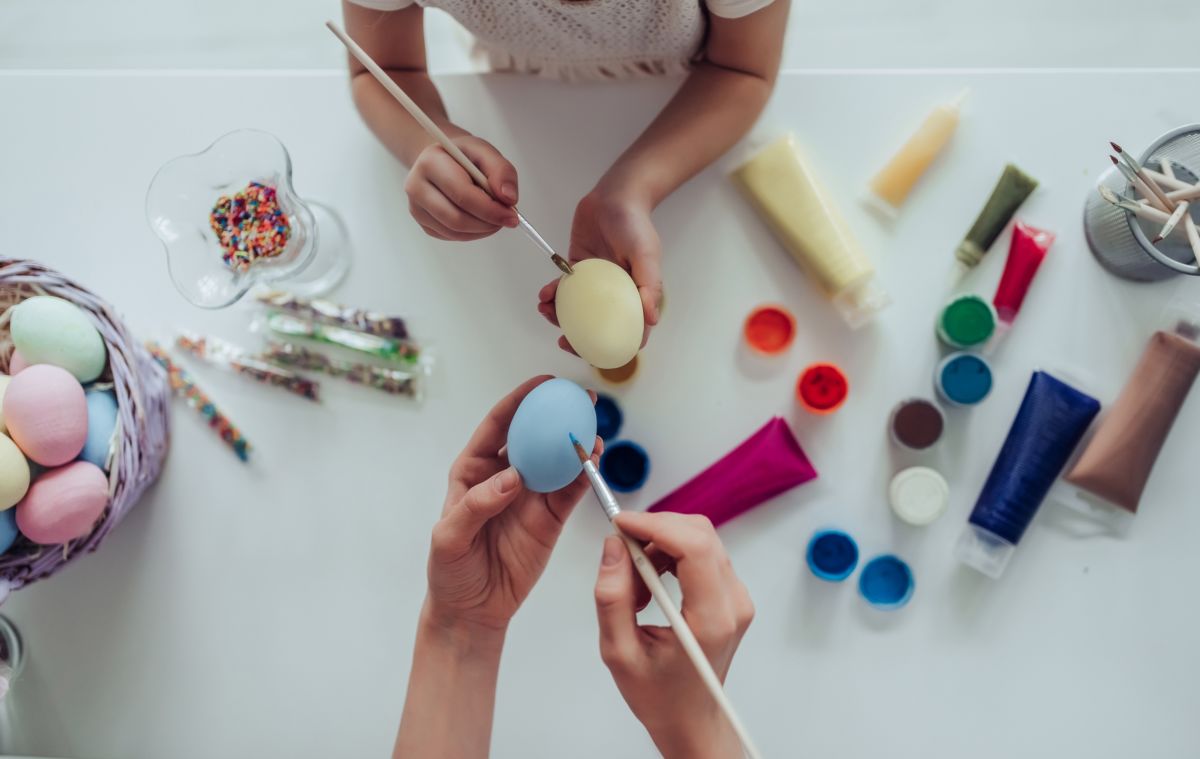 To capture the creativity happening at the table, why not also try an aerial shot? For a photo like this, either hop up on a chair, or if your camera has an adjustable LCD screen, hold your camera high above your head, and rotate the LDC so that it's easier to see what you're shooting from such a high angle.
Capturing the Cuteness of Easter-Themed Portraits
Once the Easter egg hunt and egg painting are said and done, you may want to use a few of the props, like the baskets and eggs, to do some Easter-themed portraits. Bunny ear accessories would be a fun addition too.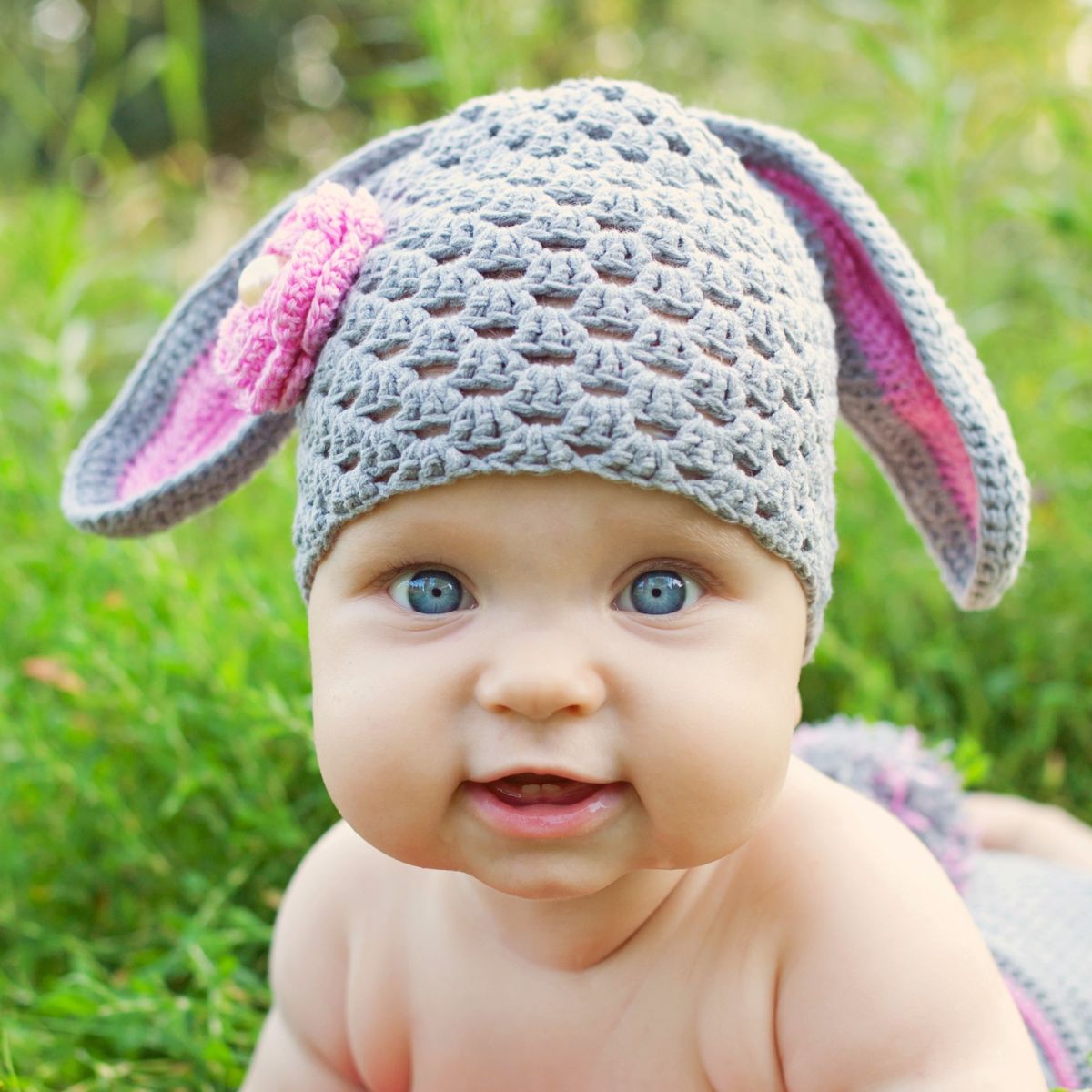 If you have an interchangeable lens camera, our LDExperts recommend using an 85mm prime lens, otherwise known as a portrait lens. You can choose between the f/1.8 or f/1.4, with the latter giving you a shallower depth of field (that nice blurry background we all love). Otherwise, if you're using your smartphone, check to see if you have a Portrait Mode or Live Focus Mode available. This will simulate a similar bokeh effect as the portrait lens on a camera.
Printing Your Proudest Easter Photos
Be proud of the photos you've captured! Those photos hold memories that will be cherished for years to come. Our Photolab has a wide variety of print options to best showcase your images, from prints and enlargements to fine art papers and creative products. Just head over to our Photolab website to order, download our London Drugs Photolab App on the App Store or Google Play, or simply use our in-store kiosks. Not sure which print surface will best showcase your photos? Just ask one of our LDExperts in the Photolab!