While Easter may not include all of the people and traditions it normally would this year, there are lots of ways to make the most of it with your bubble! Try some of these creative ways to celebrate Easter at home, from Easter-themed art projects to virtual egg painting parties.
1. Swap Easter Ears for an Easter Mask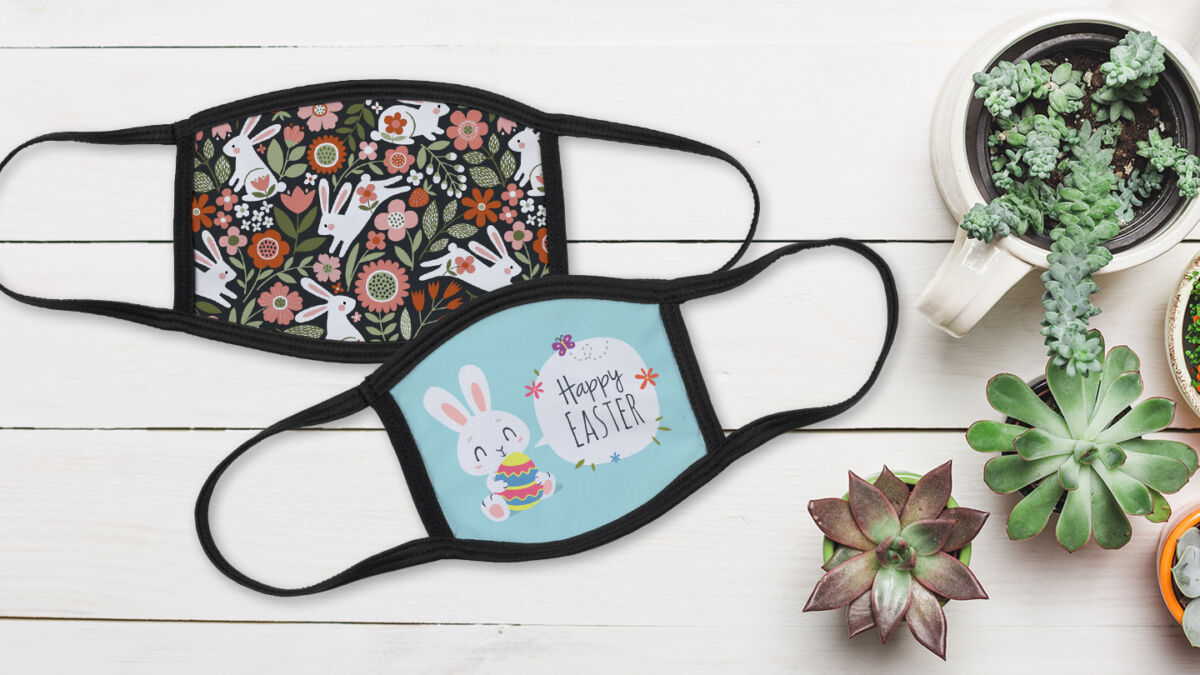 A set of Easter ears always makes for a fun photo opp, but this year, why not switch things up with an Easter face mask from our Photolab? You can choose one of our Easter patterns, or you can customize your mask with one of your own photos. Order yours in advance so you have a chance to wear it leading up to Easter as well! They're sure to get a smile while you're out grocery shopping.
2. Create Some Easter-Themed Art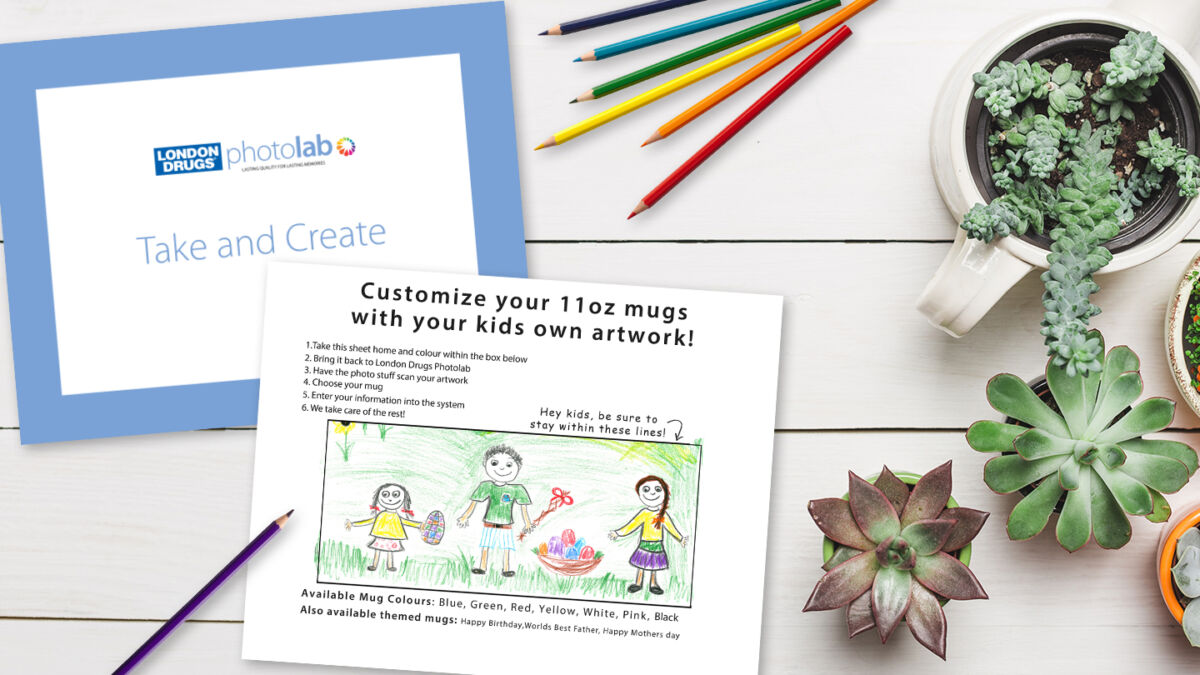 If you're looking for an activity for the kids, our free Take & Create Books are great to have on-hand. You can pick them up from our Photolab in-store, or you can download the book for free and print it out at home. It's full of templates for things like photo mugs, bookmarks, buttons and even face masks that they can draw in their own designs for. Let their creativity run wild with creating their own Easter artwork!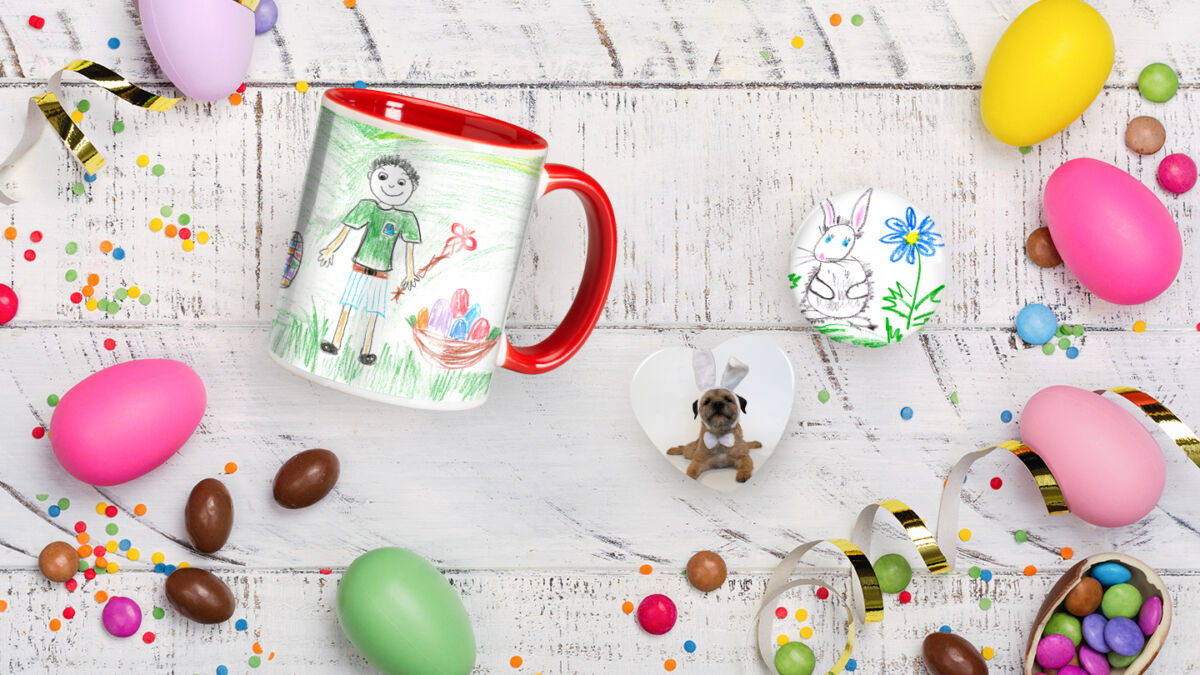 Once they're done drawing, you can scan the pages with an at-home scanner, or simply bring the book back to the Photolab and we can scan them for you. Once the drawings are scanned, you can then upload the files to our Photolab and personalize some Easter keepsakes with those drawings.
3. Virtual Easter Egg Painting Party
Show off your egg dyeing or egg painting skills with your bubble, or have a virtual chat where you can paint 'together' and vote on the best designs. Consider sending egg dyeing/painting kits to each household so everyone can participate. We have everything you need – from paint brushes and paints to food colour kits in both original and neon colours.
If you're planning to host a virtual Easter celebration, make sure you first check out our DIY Studio video on 5 tips to look and sound your best on your video calls! Pro photographer Erin Manning has some handy tips to share, from how to find the most flattering light (or using a ring light like this) to positioning your camera for the best angle. It's free to sign up to get access to all of our DIY Studio modules – you can join here!
You can also find helpful tips for using a camera as a webcam for your video calls here.
4. Create Cards to Send to Family & Friends
An Easter photoshoot at home is a fun way to get your household involved and create some lasting memories. (Not to mention, it's a chance to ditch the loungewear for some nice Easter clothes for a change!). For the best photos, a tripod is recommended, either for your smartphone or camera. You can use the camera's self-timer, or a remote controller to make sure everyone can get in the shot. Those aforementioned Easter face masks would be great for a group photo, or have some other props on-hand, like Easter baskets and your painted Easter eggs. If you're looking for photo tips for capturing all of your Easter activities, check out this blog here.
After you've taken a photo everyone is happy with (and everyone's eyes are open!), you can personalize your own Easter cards with that image to send as a special keepsake to family and friends you weren't able to celebrate with in-person. Our cards have Easter-themed templates for you to choose from, so you can pick the design you like best to add your photo to. Plus, you can add a personalized message inside too. It's a thoughtful way to connect with those outside your bubble.
5. Play Easter Bunny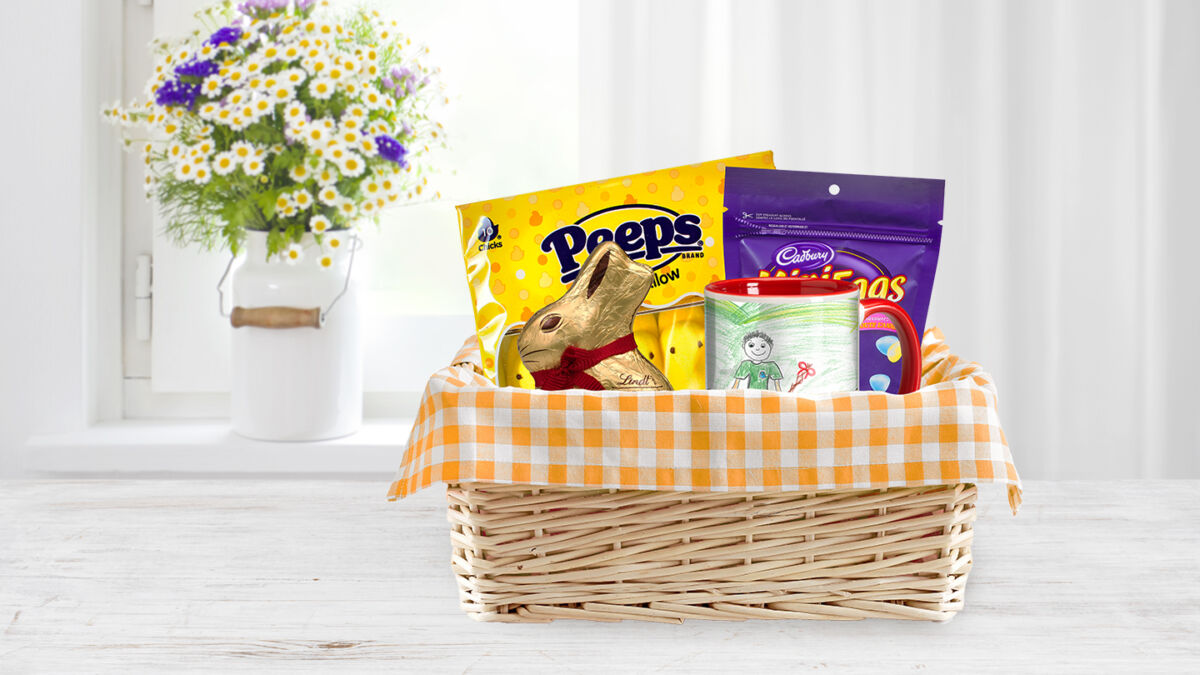 While you might not be able to do an Easter egg hunt together with all of your family, you can be the Easter Bunny this year and send your loved ones a special Easter basket of goodies they can enjoy! Make it extra special with a personalized Easter mug, either featuring your kids' artwork (made using our Take and Create Books), or a photo from your at-home Easter photoshoot. Just add some chocolate and candy eggs, a personalized card, and wrap it all up to drop off or send by mail.
We wish you all a safe and Happy Easter, and hope you all have the chance to create and capture some great memories!