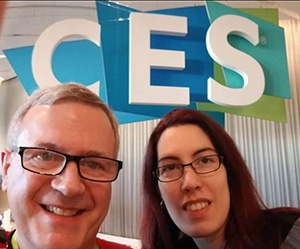 Have you ever wondered what it would be like to attend the biggest and best technology conference in the whole world? Then read on, as Diane Williamson and myself, Ron Fraser, attend CES 2019 (The Consumer Electronics Show) in Las Vegas all next week! We are computer department managers for London Drugs in Victoria B.C., and technology is our passion! We will be posting here daily, and you can follow us on Twitter @Londondrugs. We will also have live reports from Jan 7th, to Jan 11th on CFAX 1070 radio, and you can listen live, on cfax1070.com. We want to find things to tell you about that are exciting, practical, amazing, inspiring, and just maybe life changing technology that you can use!
How big is this show? This info sheet will give you a good idea!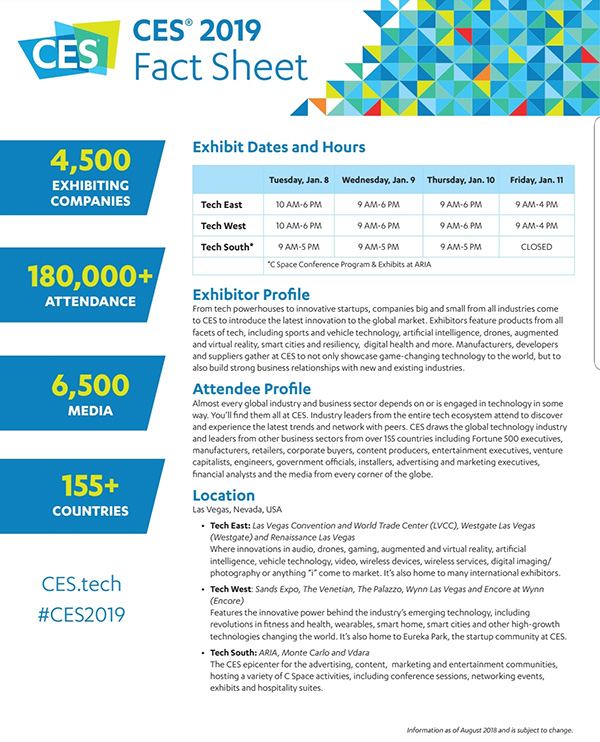 This show is the biggest event of its kind in the world, and it happens every January in Las Vegas. The reason it's such a big deal, is that a lot of CEOs and people that can make buying decisions head to this particular show. A lot of the products that you see in the stores, and in fact in our stores are decided on from attendees to this show. Many vendors bring their biggest and their best inventions and products to show at this show. All the big automakers are there every year, and they unveil the newest and greatest that they have in new vehicles, autonomous vehicles, and electric or hydrogen powered vehicles as well.
In recent years, aging in place technology, as well as home appliances and home conveniences with smart home connected technology has been featured very strongly in many of the display venues here. We will try to focus on the things that people will find really interesting or useful during the course of the CES. And as always, the large electronics manufacturers and camera manufacturers will be there showing the biggest and best televisions, and imaging devices and cameras for consumers and professionals alike.
We hope you will read and follow along with us here, and on social media and CFAX radio, and enjoy what we have to present!
Now, on to Las Vegas and two days of truly exciting press conferences! Talk to you soon!