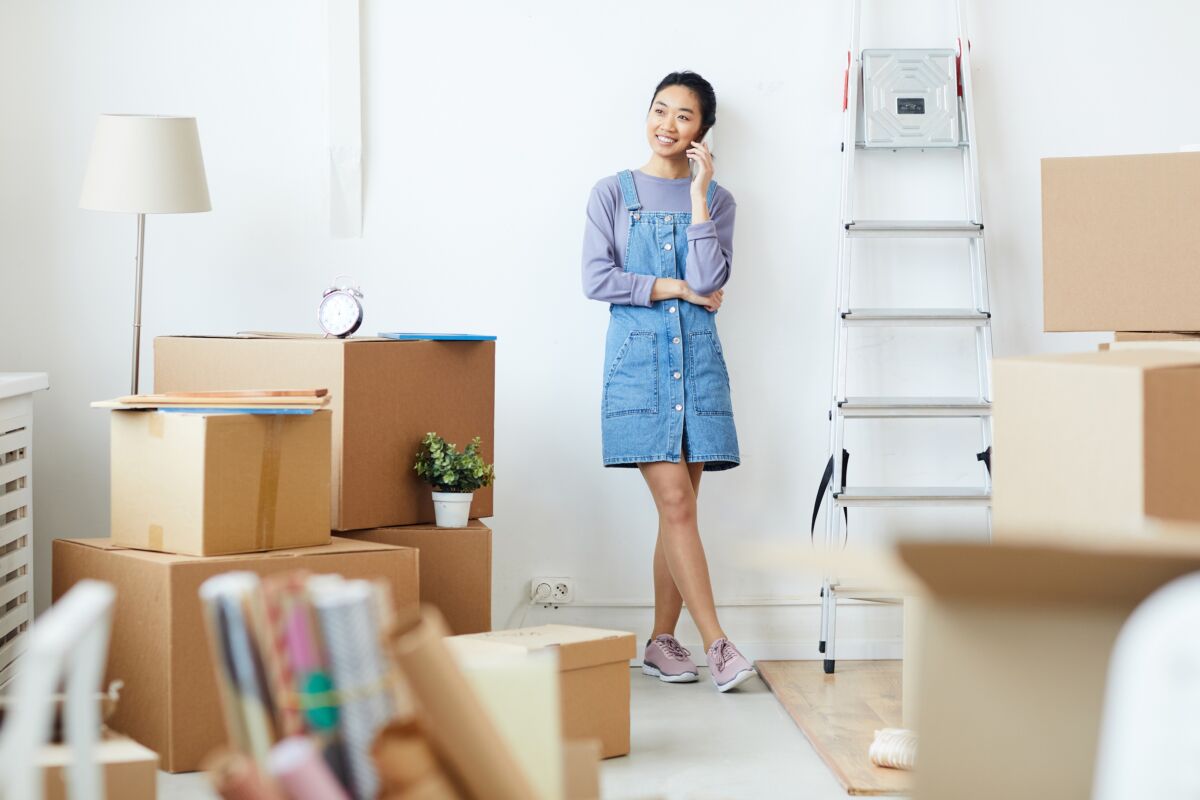 Going off to college or university can be an exciting transition, especially if you're planning to live on-campus in a dorm room! Being away from home and moving into a tiny dorm space can be a bit of adjustment, though. It's easy to feel homesick in a new place without your friends and family. That's why our Photo Experts have put together 8 décor ideas that will make your dorm room feel more like home.
1. Make a Collage Print of Friendly Faces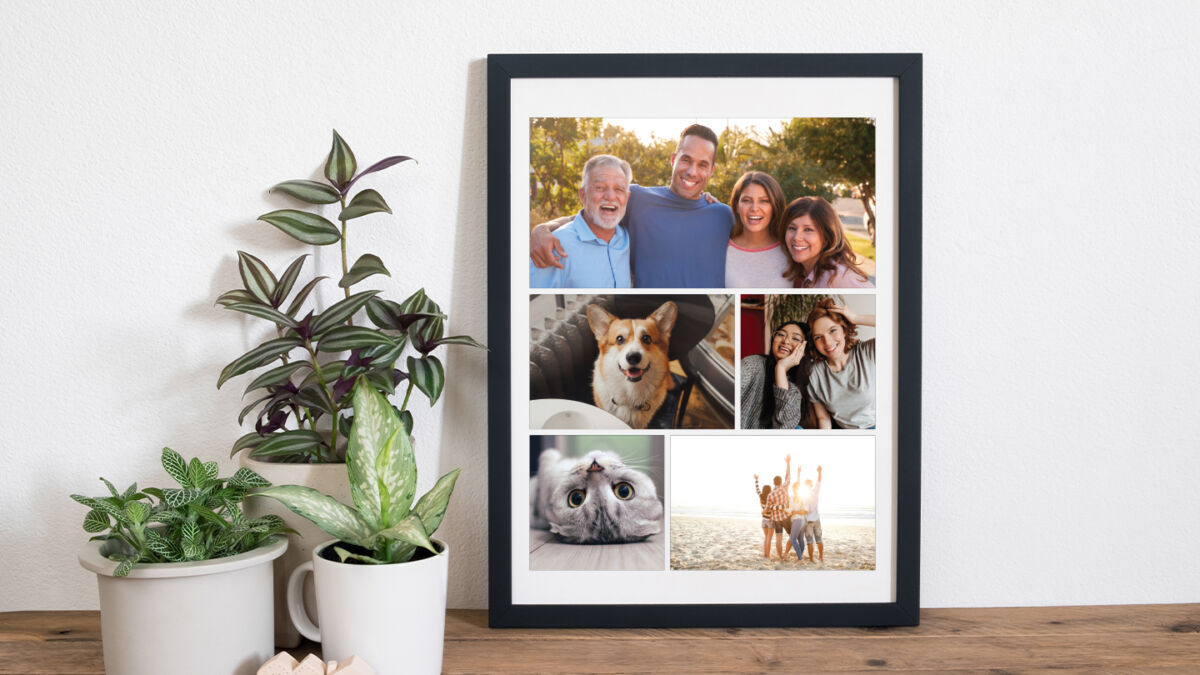 Seeing the smiling faces of your family and high school friends can help you feel more at home – and our collage posters can showcase all of them in one giant print you can hang on your wall! Just drag and drop your photos into the poster templates (your choice of colour) for an easy piece of wall art to brighten up your dorm.
2. Add Depth With Reflective Surfaces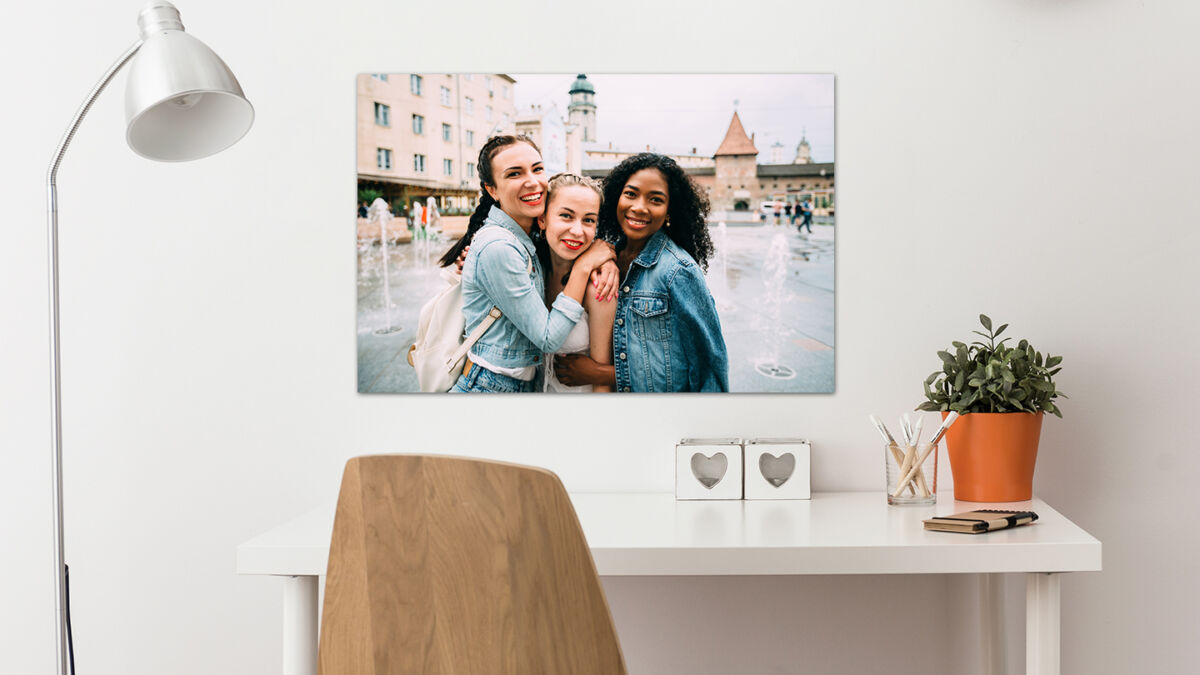 If the small size of your dorm room has you feeling a little claustrophobic, there are a couple of tricks to help make your space seem larger. Mirrors are a classic way to help make a room appear more open and bigger. Another way to create the same kind of effect is with our Photolab's aluminum metal panels! These have a high-gloss finish that will catch and reflect light, helping to make your small space feel bigger. As an added bonus, our aluminum panels come ready-to-hang, making them a quick and easy way to decorate the walls of your dorm. You can have them printed with any choice of photo, or order an aluminum panel montage wall or aluminum panel collage if you want to showcase a selection of multiple images.
3. Use Easily-Removable Wall Clings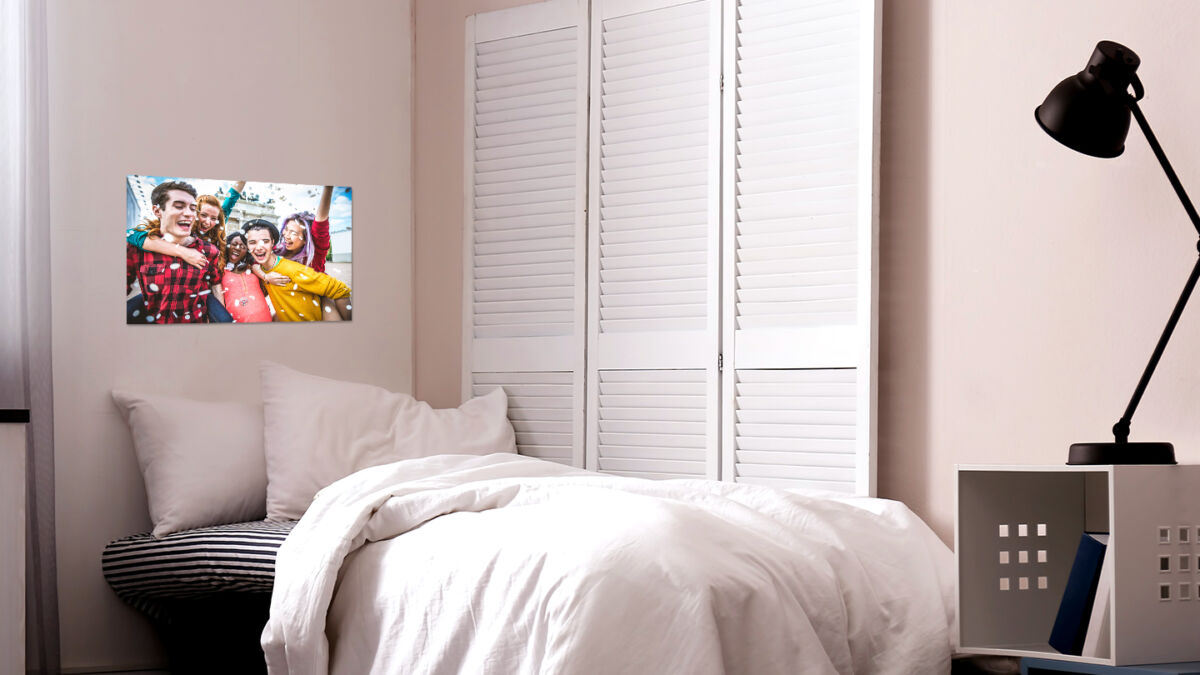 Just because your dorm room is only a temporary home for the semester doesn't mean you can't make it your own! Our removable wall clings make it easy to decorate your walls without having to use any nails or screws…and they peel off easily without leaving a residue. They're made of a water resistant 100% polyester fabric with a repositionable self-adhesive backing, making it easy to apply them to a wide variety of surfaces.
4. Give Your Mousepad Some Personality
You're at college to study, but that doesn't mean you can't have some fun with your study space! Add some personality to your desk with a mousepad customized with a fun photo of your choice.
5. Make Something You Can Hug & Squeeze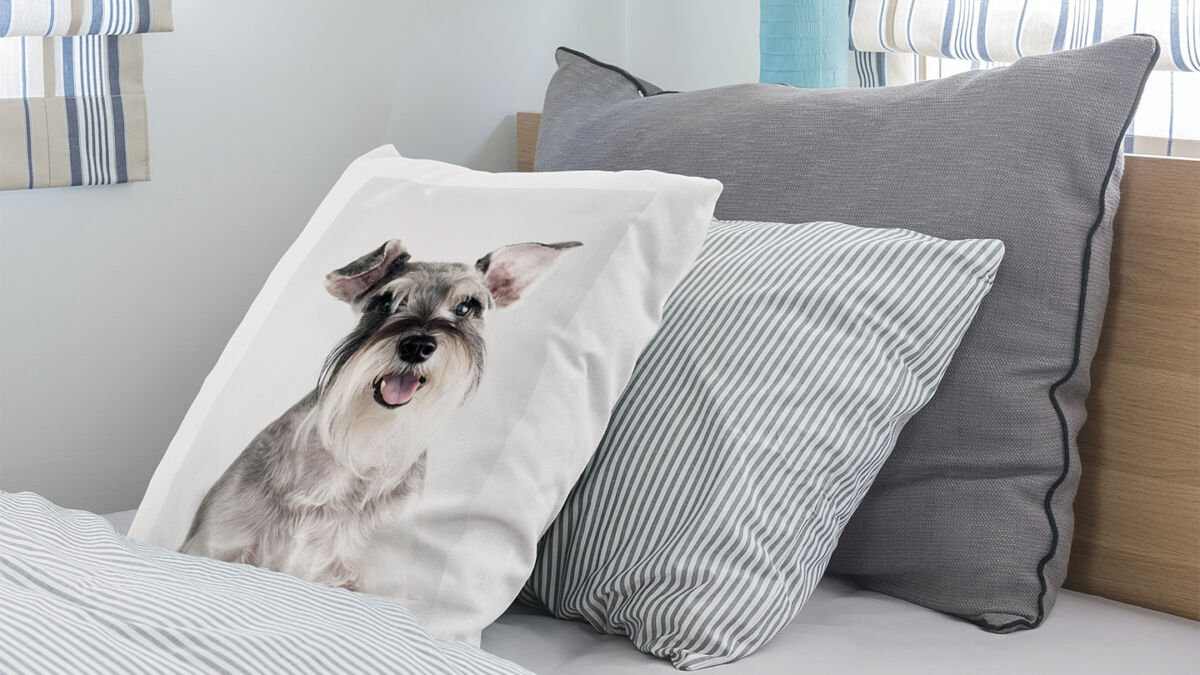 Have a photo of your family, friends or pet printed on a pillowcase, so you can give them a hug anytime you miss them! They also make a nice accent piece for your bed – you can customize a pillowcase with a scenic photo that works with the colour scheme of your dorm room to really pull the space together.
6. Customize Your Calendar
A new school schedule and new routine would benefit from a bit of organization to ensure you're staying on top of class times, assignment deadlines, exams, and study breaks with friends. Instead of hanging a generic calendar, why not personalize your own magnetic memo board or calendar with some of your favourite photos? That way, it can double as a piece of décor in your space!
7. Personalize Your Smartphone
A smartphone is a must-have for keeping in touch with family and friends while at school – whether it's video-chatting, texting or calling. It will hopefully help you from feeling too homesick. And adding little reminders of home, like a photo of your closest friends, to a smartphone pop-up grip is also a fun way to keep them close (because, let's be honest, your smartphone never leaves your side)!
8. String a Photo Garland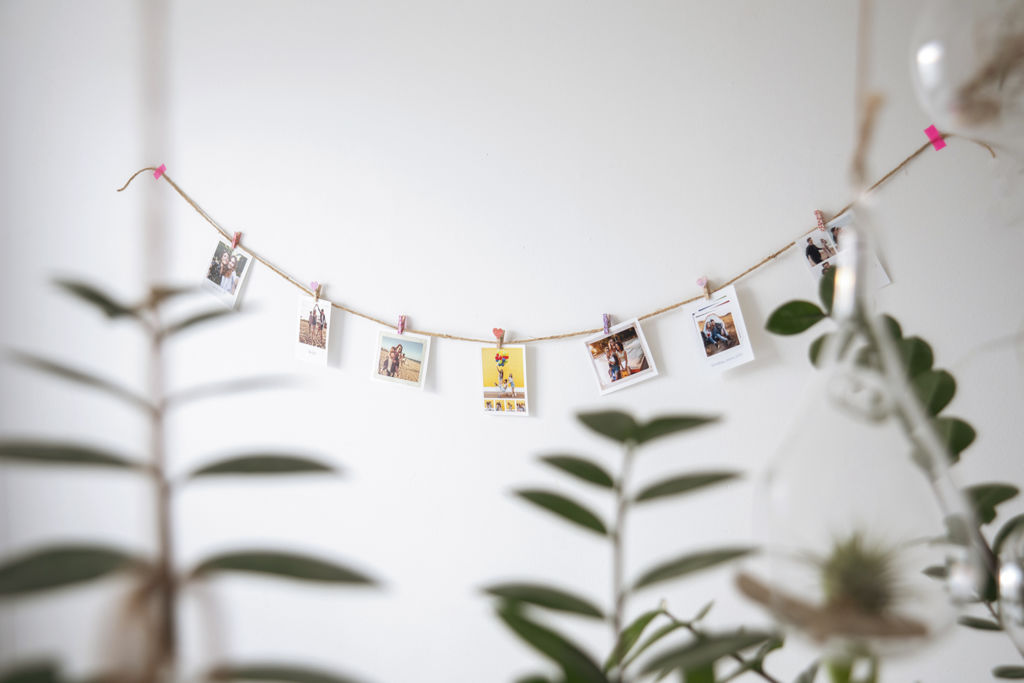 A non-permanent way to add some life to your dorm walls is with a photo garland. Just use some colourful Washi tape, Command Small Spring Clips and some twine/string to hang your photos from. With vintage-looking prints trending right now, we suggest printing your pictures in one of our 7 vintage print styles: classic old tape, classic scalloped edge, classic colourful stack, classic showcase, classic four square, classic white and classic retro (the last 3 would be similar to the nostalgic Polaroid!). They can be printed as glossy, pearl or on one of our specialty papers, including bamboo, metallic, Kauai and Baryta. Square prints are also a great option, perfect for your showcasing your Instagram snapshots. You might also find our NEW half sized prints to be a perfect fit too.
Capturing College Memories
College and university are not only a place to learn, but a place to make new friends and new memories. And a great way to preserve and display those new memories is, of course, with photos. Single-use film cameras and instant cameras have become incredibly popular right now, and these also result in fun physical photos you can use to decorate your space!
In addition to being able to print all your digital photos (order via our London Drugs Photolab App on Google Play or the App Store!), our Photolab also still offers film processing, so you can always bring in those single-use film cameras to us to be developed. Or if you want truly instant prints, then pick yourself up a Fujifilm Instax or Polaroid Originals and some instant camera film so you can snap and add to your photo garland in seconds. We also have a selection of pocket-sized photo printers so you can print out your favourite memories from your smartphone in an instant. Print a copy for yourself and a few for your new college buddies!