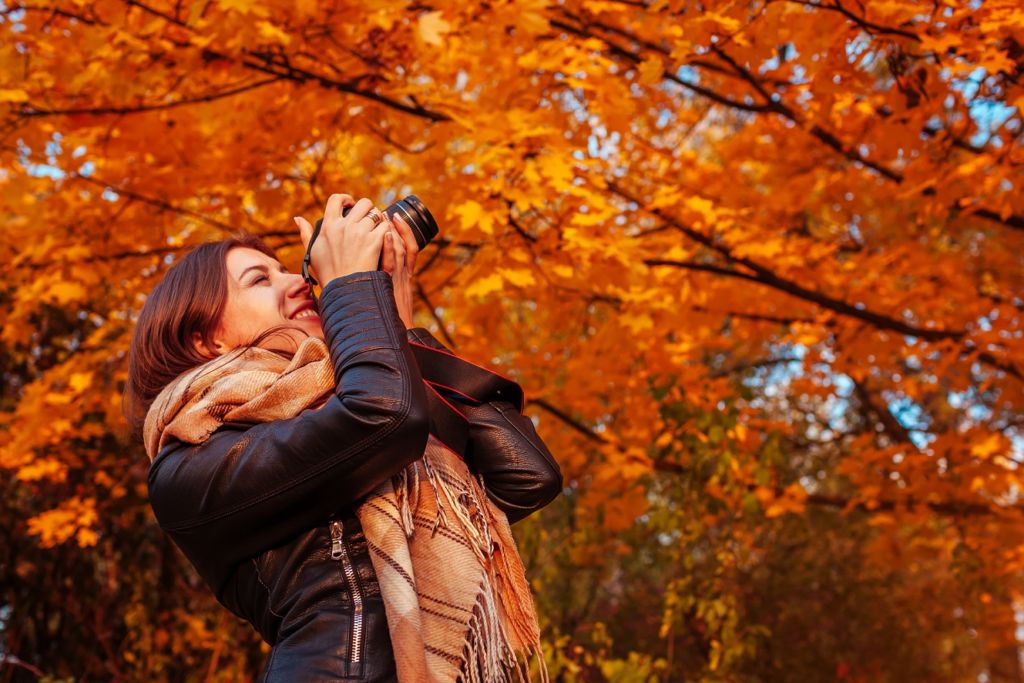 It's hard to pick a favourite time of year for photography, but fall makes a pretty good case for the most photogenic season. Fall is the perfect time to explore your surroundings and experiment with your photography; the vibrant leaves and soft light create an opportunity for all kinds of beautiful landscape and portrait shots. To help spark your creativity, our LDExperts in the Photolab have some tips to share for capturing great photos of the fall foliage. Keep reading below to see them all!
Explore Your Location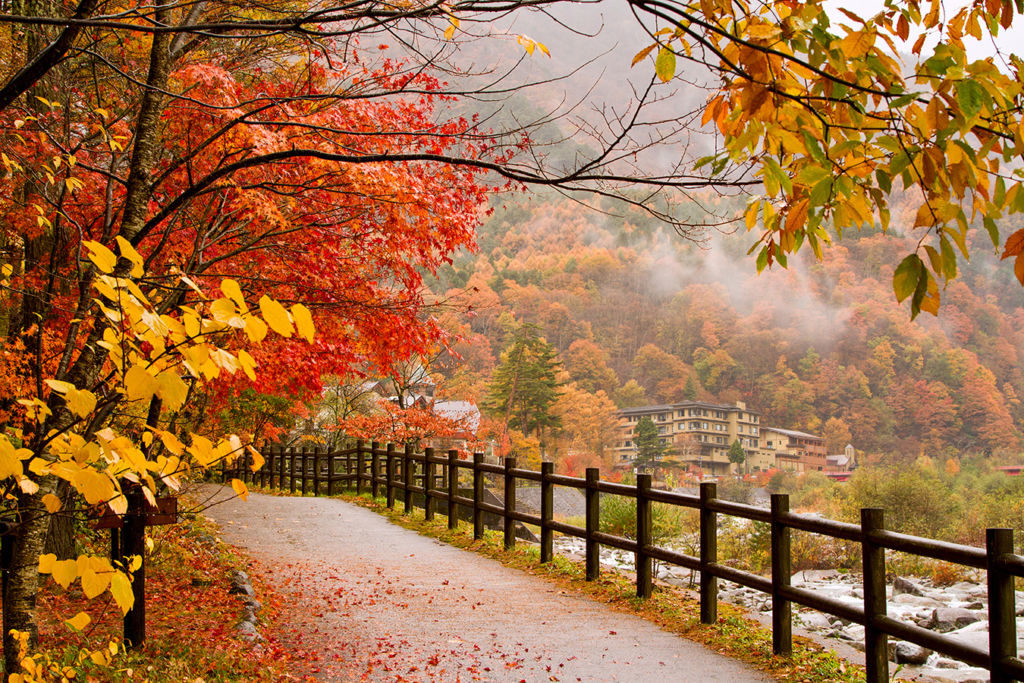 When heading out shooting, take the time to explore your location and find the perfect subject. There might be a tree with glowing red leaves right around the corner from that one that only has half its leaves left. It also helps to do a little research when your planning your shoot – take a peek through local hashtags on Instagram to see where people have spotted some of the best and most colourful trees, or search out articles from the previous fall season which may indicate some good spots to check out.
Single vs Multiples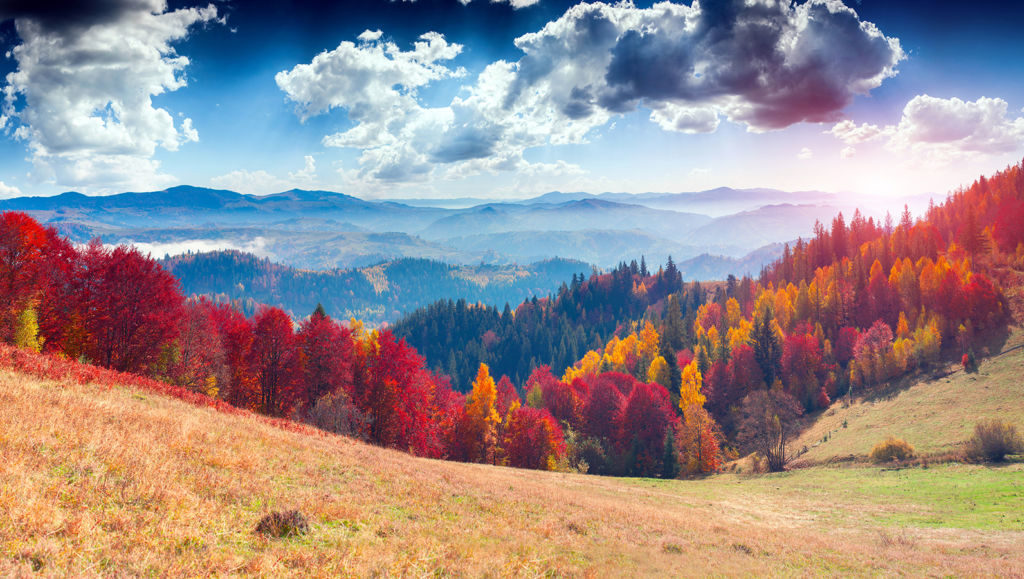 A single leaf vs. a pile of leaves. A single coloured tree alone in a field vs. a rolling hillside covered in vibrant leafy trees. Play with numbers and create drastically different images.
Use All Kinds of Subjects
Obviously, the fall season presents beautifully coloured trees. But fall produces much more photo opportunities than just the trees; fresh mushrooms in the forest, apple picking, pumpkin patches and corn mazes also make for great fall photos. A photo walk around your neighbourhood might unearth some seasonal photo inspiration. Or check out event listings in your area to see what other fall activities might present some fall-themed photo ops.
Shoot Rain or Shine
Don't rule those rainy days out! Fall colours pop on overcast days. The moisture also lends itself nicely photography. Think of wet droplets on bright leaves. Imagine a bright red leaf floating in a puddle with a pretty reflection on the water surface. Overcast days might surprise you so don't write them off. Instead, be excited about them! If it's sunny, the early morning and late evening sun is ideal. It creates a warm glow and sidelight. If you're shooting portraits, this may be the only light source you need!
Capture Fall in Action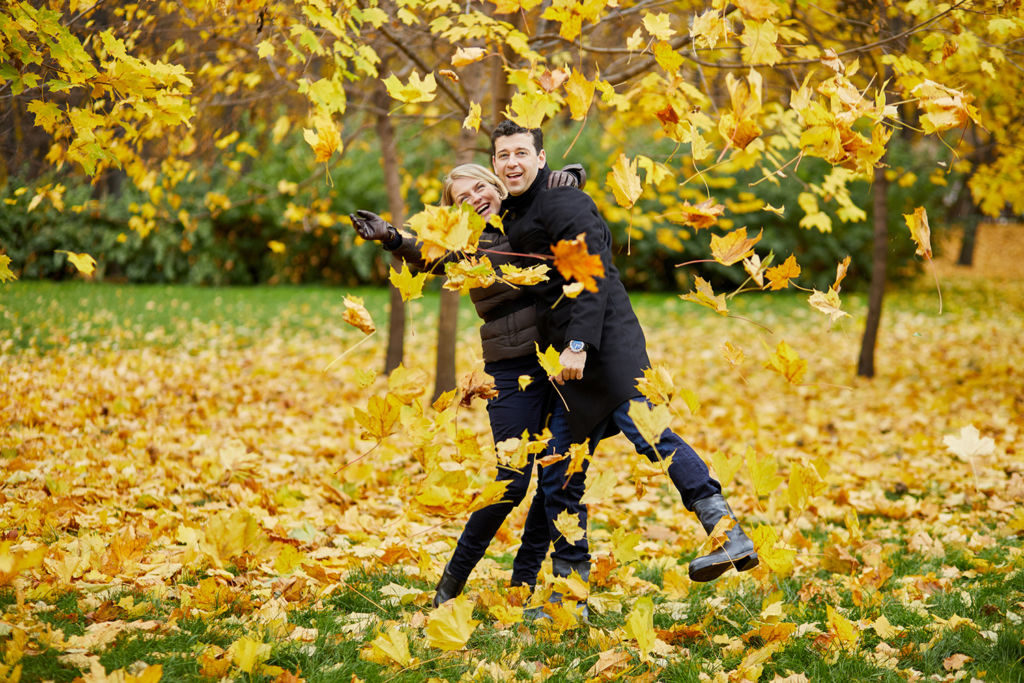 If you're shooting people, there is lots of action you can capture in the fall, from children playing in leaves, to a couple standing face to face with leaves falling around them (you'll need someone out of frame to throw them in the air for that one!). The act of pumpkin picking or apple picking also lend well to action shots. For more subtle action, someone sipping steaming apple cider in a colourful park is simple but impactful.
Try New Vantage Points
Glowing leaves on a blue sky, shot from below can have beautiful colour contrast, but so can climbing a hill to get the overview of the valley covered in turning leaves. Play with your vantage point and consider what you want as an end result.
Tech Corner (Bonus Tips for the Advanced User)
Focus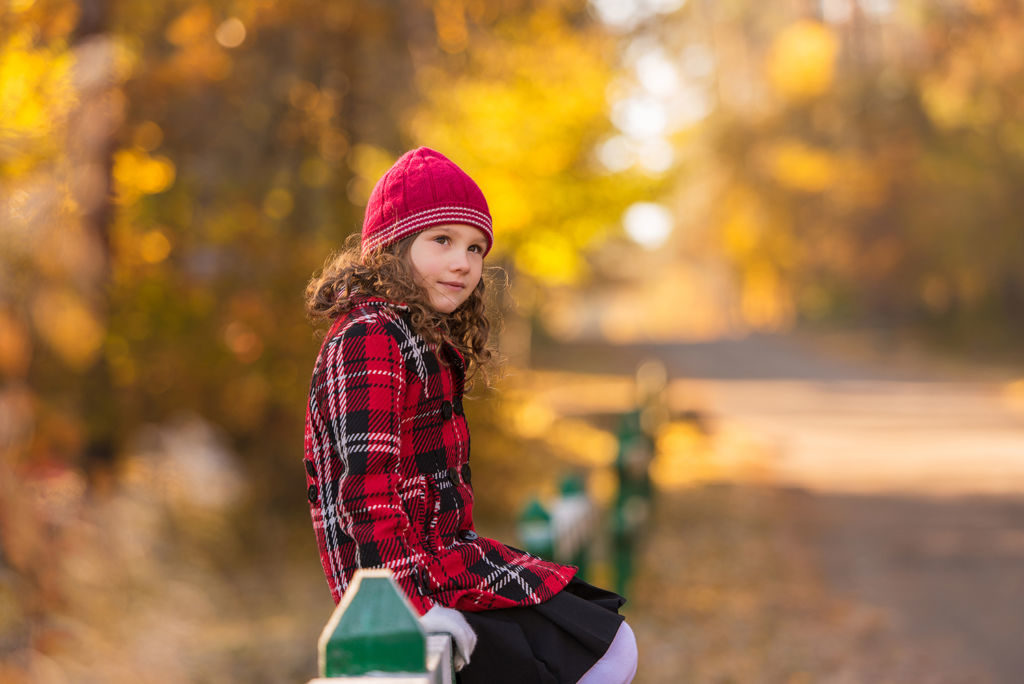 Fall air can be crisp, and allows your eye and your camera to see further when compared to summer. If you're shooting wide, stop your lens down to F16 and capture that depth of the image. Or, if you're shooting people, open your lens up to F2.8 and have that pretty bokeh with coloured trees beautifully blurred in the background.
Equipment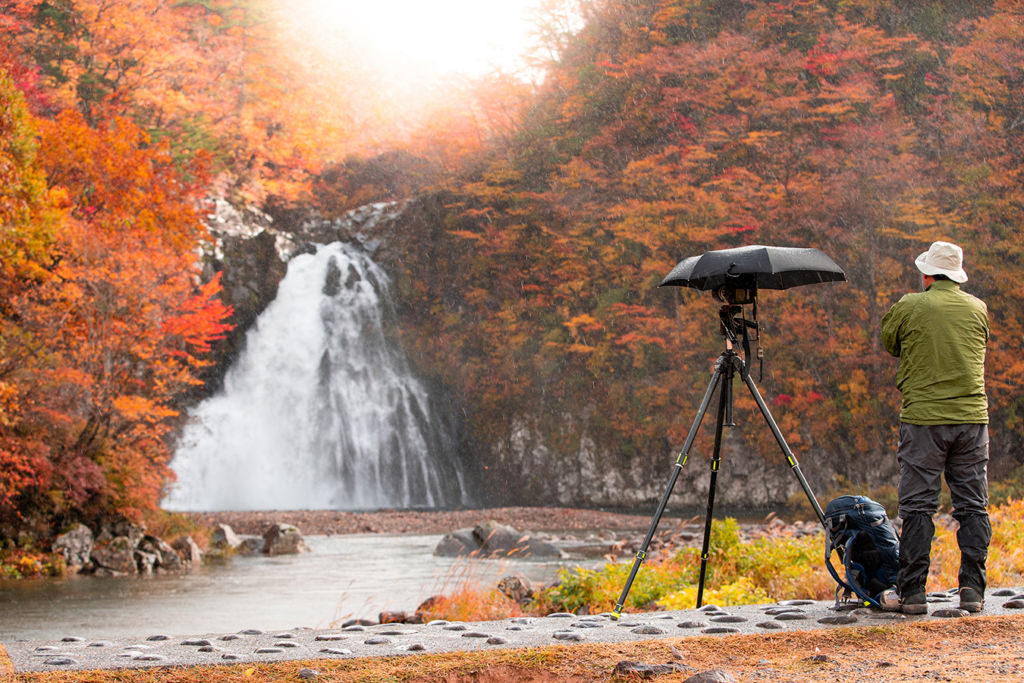 Tripod and filters are key. Shooting with a tripod will allow you to shoot at slower exposures and lower ISO's while shooting deep depth of field. Filters will allow you to add contrast and pull back the sky. If you'd like to learn more, pop by a London Drugs store and talk to an LDExpert today to find out how filters can help improve your fall photography.
Showcase Your Best Fall Shots
After all that attention and care you've taken to get the best possible fall photos, you'll want to do them justice by showcasing them! To truly make the colour in those fall leaves pop, an aluminum metal panel is a great print surface for your images. The high-gloss finish will make them look sharp and vibrant. Our Photolab can even print them up to 40×60, for images that will give that 'wow' factor. Glossy prints and enlargements, as well as metallic prints, are also excellent choices for displaying your colourful fall photos.
Need some help picking the right print surface? Our LDExperts are always happy to help! Just visit us at your local London Drugs Photolab. If you already know exactly how you want to showcase your images, you can get started with your order online, or on your smartphone using our London Drugs Photolab App for iOS and Android.