Gone are the longer, warmer days of summer. With fall upon us, and the days shorter and darker, it's time to switch to cozier activities. From cozying up your indoor and outdoor space, to comfort foods and fall flavours, to activities you can do at home, keep reading to find out how you can make the most of the autumn and winter months.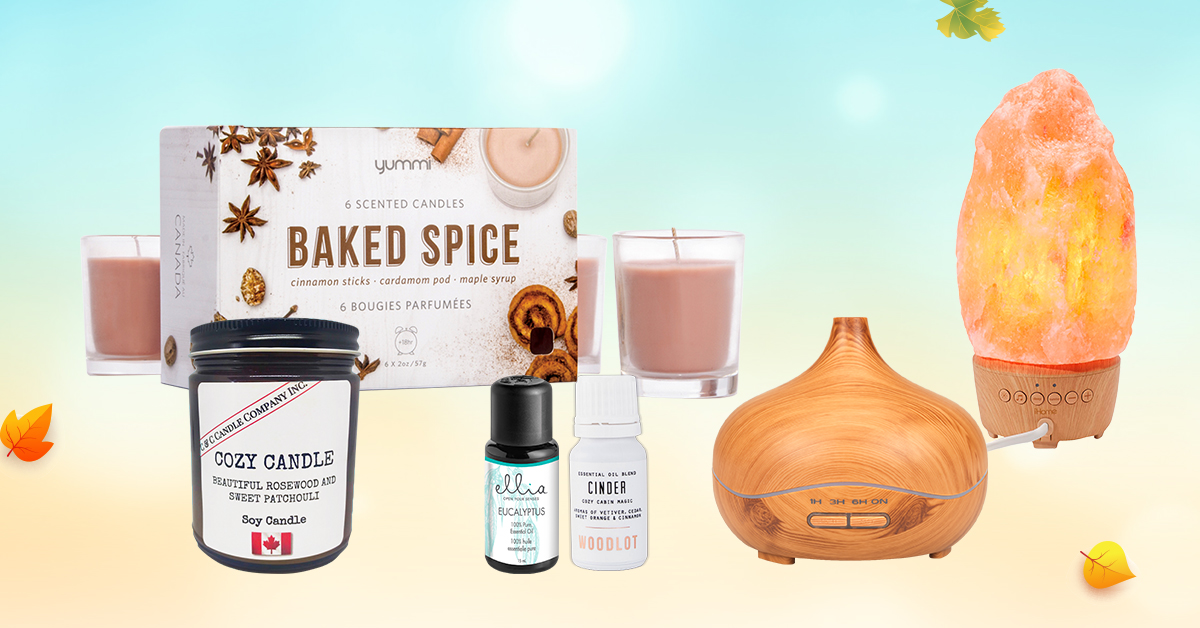 Cozy Up the Ambience
Candles create an excellent cozy ambience to any indoor space. Not only does their warm glow create a warm and inviting atmosphere, but they fill any space with fragrant scents, especially ones like baked spice, holiday cider, buttered rum, wildwoods, and one even appropriately named "Cozy Candle".
Aromatherapy diffusers are another way to cozy up your home with warm, relaxing scents. There are so many different styles of diffusers to choose from, you'll definitely find one to fit your home décor. Simply fill the diffuser with water and add a few drops of your essential oil of choice. Some of our favourite scents include eucalyptus, lavender, cedarwood, and one from Woodlot called "Cinder Cozy Cabin Magic".
Also, don't forget about lighting! Lighting is an easy way to add a warm and cozy vibe, which can be achieved by simply switching any of your bright white lightbulbs to softer, warmer ones. You can also pick up a Himalayan salt lamp, which also doubles as a nice decorative piece.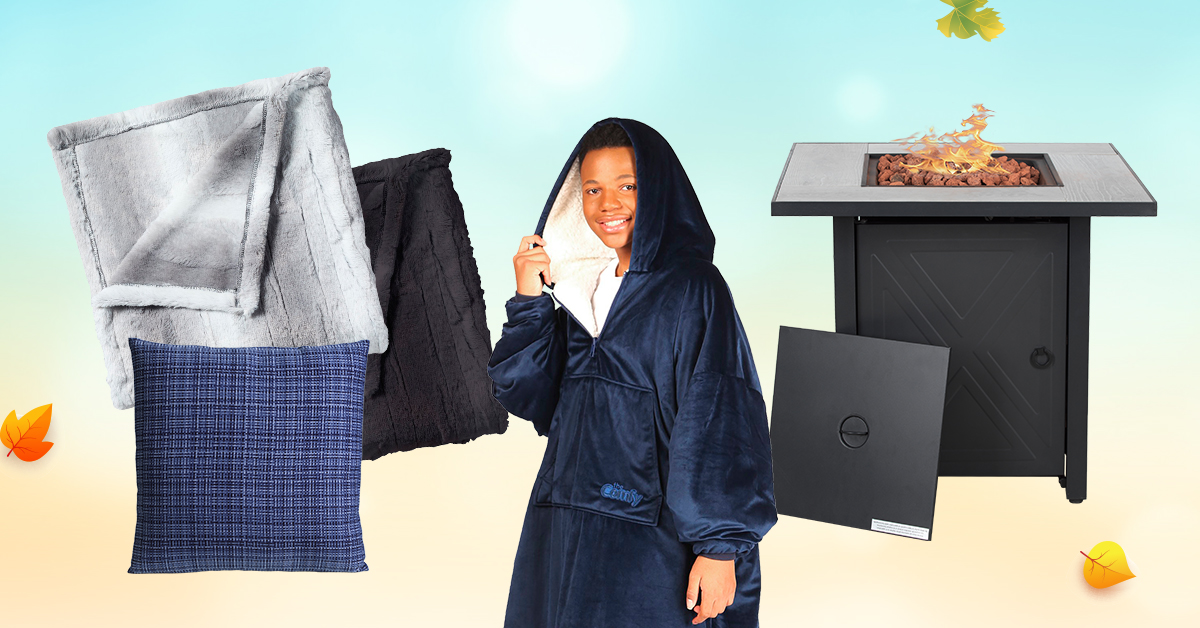 Stay Warm and Toasty
Once you've nailed down the cozy ambience, it's time to bring the heat! One of the best ways to create a warm and inviting space at home is by adding extra blankets to your bedroom, living room, or any room you tend to lounge in. Heated blankets are also another option for those especially cold nights. If you're someone who likes to walk around wrapped up in a blanket, you may like the Comfy Wearable Blanket!
Remember that you can also cozy up your outdoor space. Like with your indoor space, you can easily achieve this by adding a few extra lights for a warm atmosphere. You can also play around with textiles, like adding some pillows and blankets to your patio furniture. If you really want to enjoy your outdoor space into the colder months, why not invest in a fire pit or fire table? This will keep you or any guests warm and toasty as you keep the conversations flowing. TIP: If you have an outlet available on your patio or balcony, bring your heated blanket outside for an extra-cozy vibe.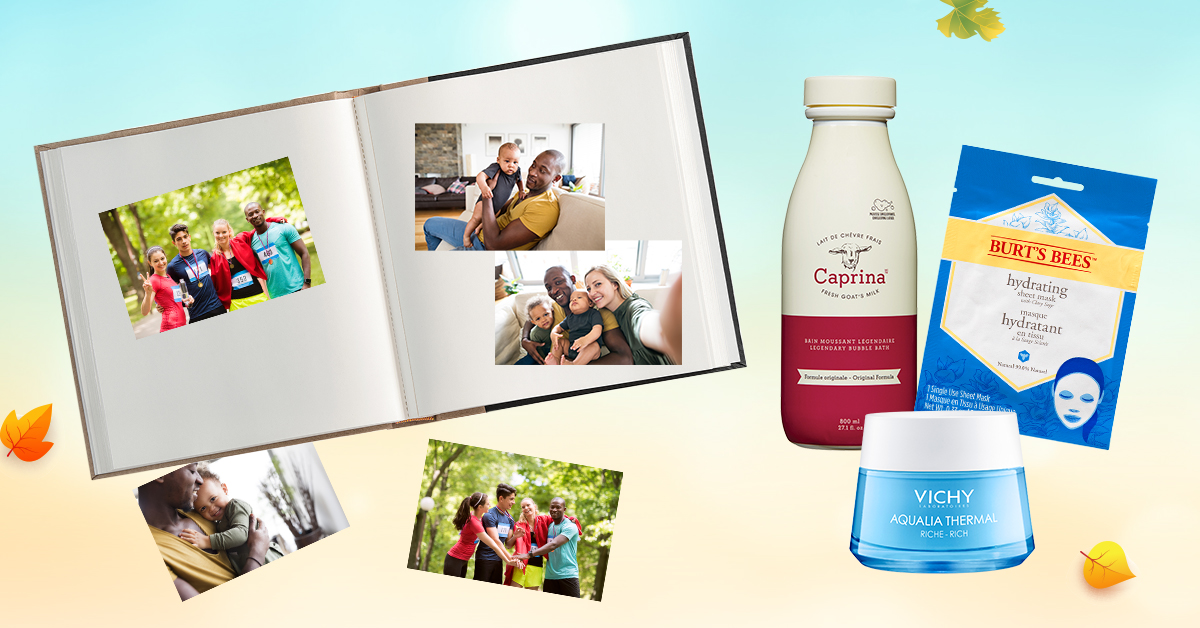 Do Cozy Home Activities
If you're spending a cozy day in, the list of activities to do at home is endless! Catch up on all of the movies you have been wanting to cross of your list, that book you've been meaning to read, or simply play your favourite vinyl to listen to some music. If you're spending time in with family, build  a 1,000 piece puzzle, or try out a new boardgame together.
You can also get creative if you have a lot of photos on your phone or saved on your computer, and spend a cozy night in putting together a scrapbook. It's a great way to showcase and organize all of your favourite memories. All you need is a photo album, some prints of your photos, scissors, tape, and any decorative elements. A label maker can also come in handy for dates and captions.
If cozy days in mean an opportunity to catch up on some rest and relaxation, treat yourself to a spa night at home! This can include lighting some candles or if you have one, turning on your aromatherapy diffuser with a soothing scent. Put on a clay or sheet face mask while you sit in a warm, relaxing bath with salts or bubble bath. Then, finish off with your favourite face mists, serums, moisturizers and body lotion.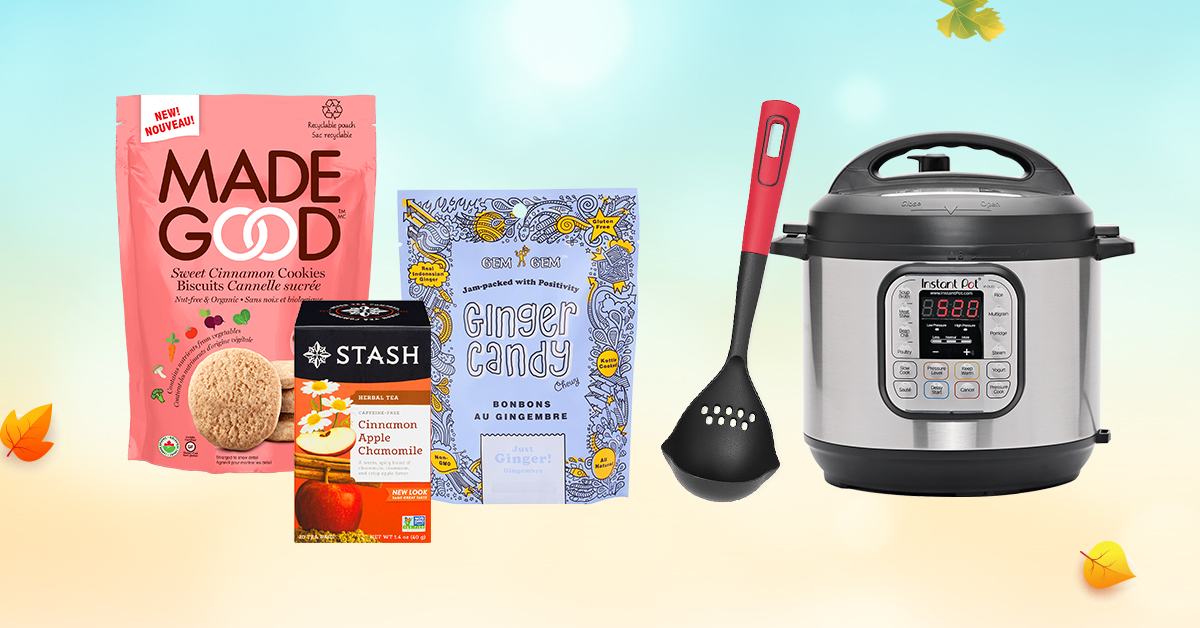 Enjoy Cozy Foods
Fall is all about warm and cozy flavours; cinnamon, ginger, apple, and caramel, to name a few. You can find all of these flavours in the form of teas, cookies, cereals and other delicious treats and food items you can snack on while staying in. You can also check out this TikTok that highlights a few of our favourites.
Aside from your standard comfort foods like mac n' cheese, fall is also the start of soup season! Nothing warms your tummy faster than a bowl of warm soup. It may be the perfect time to whip out your cookbook or search up a soup recipe online that you've been wanting to try. You can find everything you need from kitchen gadgets to appliances and even pantry staples for your soup-making in-store and online.