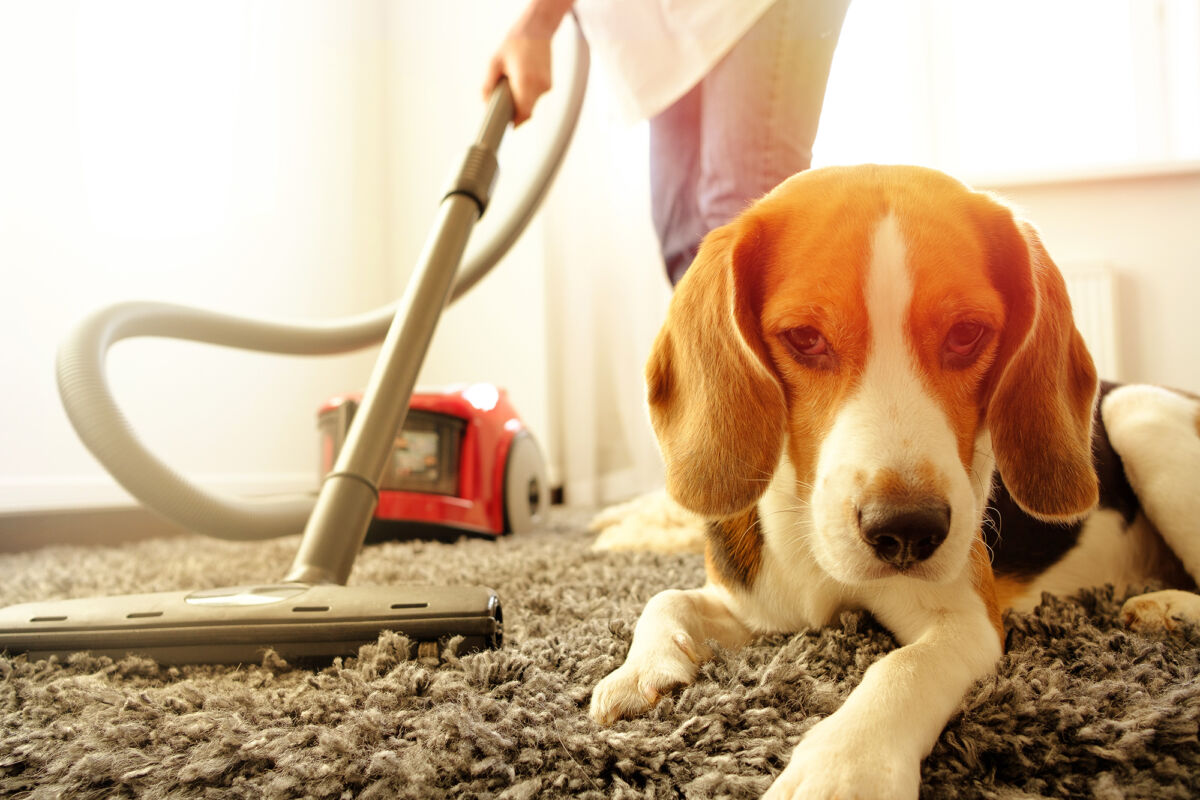 Having pets is a fulfilling experience, but can also be a messy one. Here are 8 tips to help keep the floors in your house spotless with fury friends around.

 1 – Groom Regularly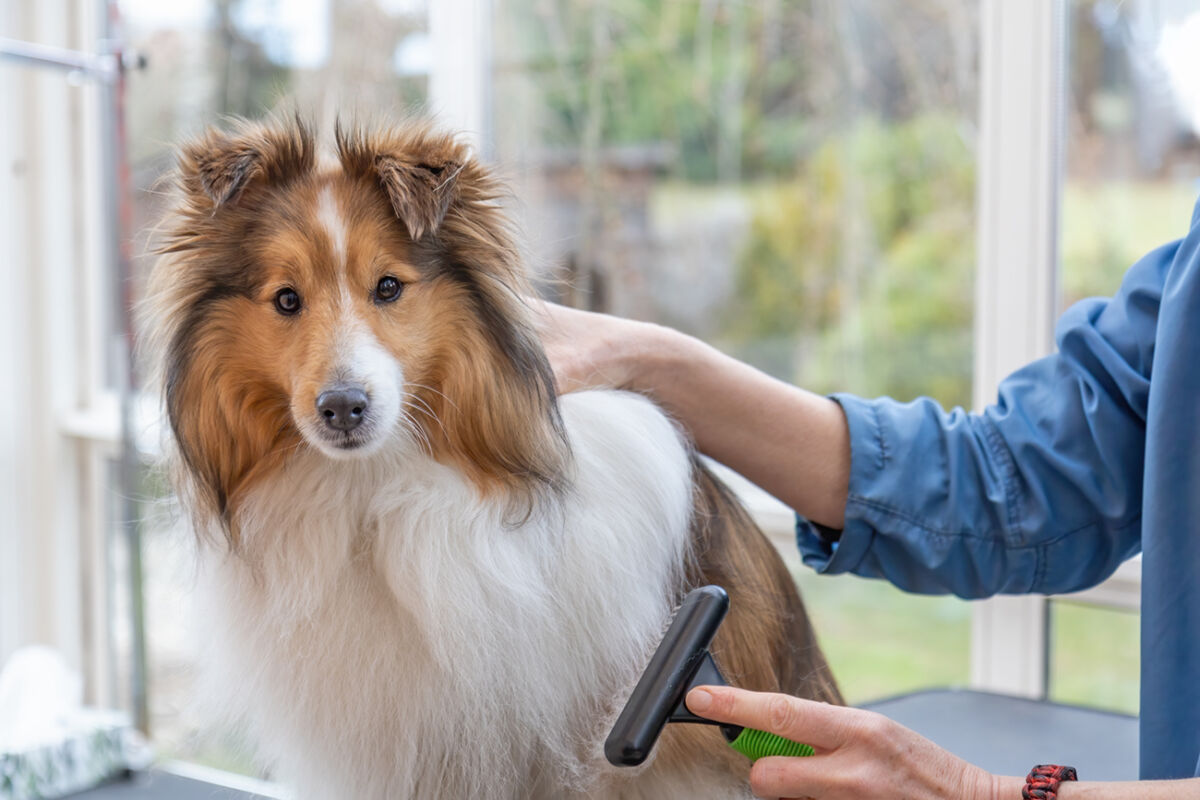 Pets shed. A lot. Keeping on top of their hair is a great preventative method to ensure the floors stay clean. Brush your pet regularly to prevent their hair from accumulating on floors and surfaces.
 2 – Use a pet bed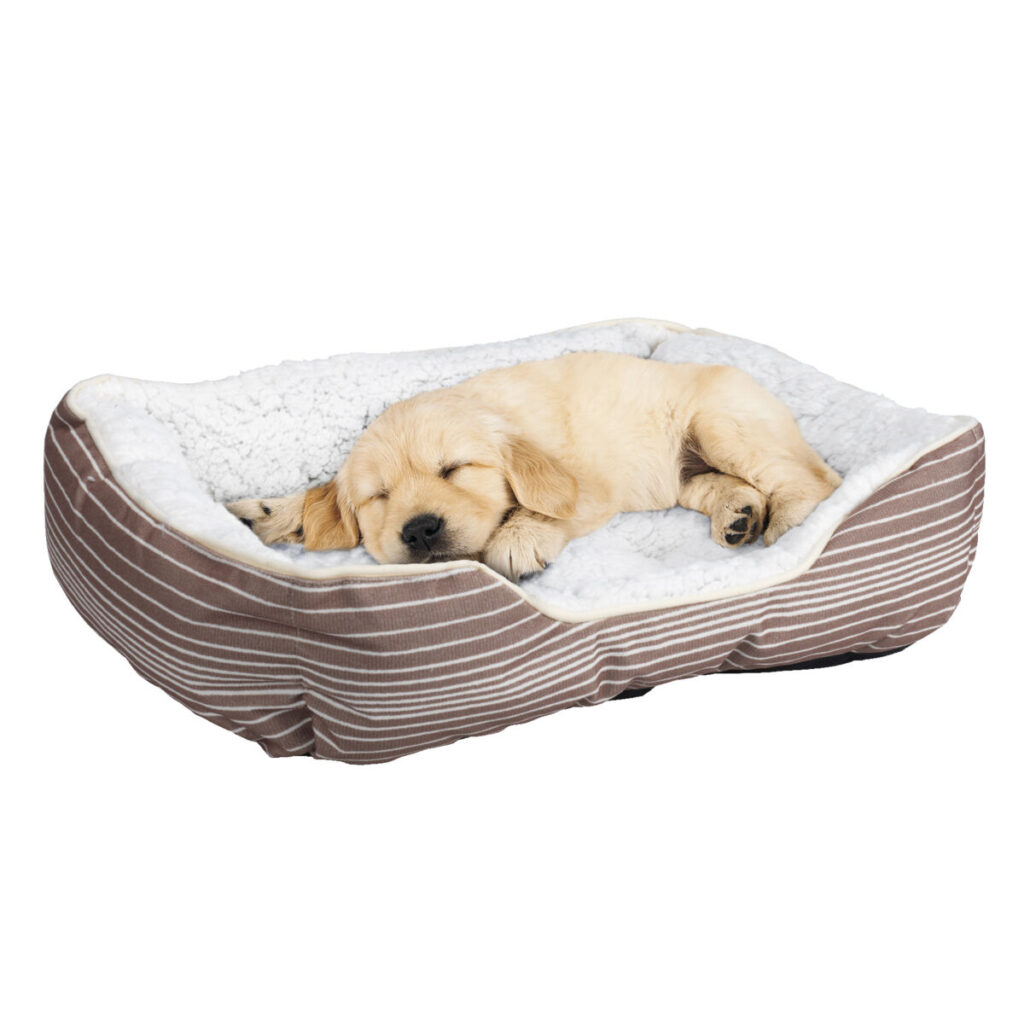 Your pet probably spends a lot of time lounging around the house. gifting them a pet bed, gives them their own cozy space. Little do they know, it also helps collect their hair in one spot. This can limit the hair being spread all over the house, or ending up in the carpet.

 3 – Vacuum in multiple directions

When you vacuum the floor, don't only go back and forth, but turn the vacuum 90 degrees and go side to side as well. The variety of directions and angles will help loosen and remove stubborn hair.
 4 – Use a dry squeegee on your carpets
You use them for windows, but have you considered using a squeegee on your carpet? When vacuuming, fur and hair can tangle itself in the carpet, making it very challenging to remove. Using a dry squeegee and running it along the carpet will create static electricity which helps draw the hair out. It will clump as you go. Remove the clumps, and set aside and be amazed at how much your vacuum missed.
 5 – Quick action to prevent stains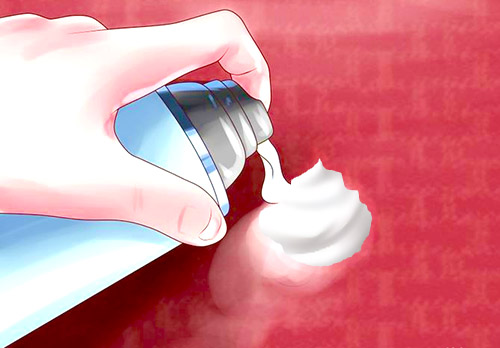 Accidents can and do happen. When they do, reacting quickly is imperative to ensure they don't remain. There are a variety of methods to remove stains. Be sure to try and blot out the moisture and clean it thoroughly. Shaving cream, diluted dish soap and baking soda are some of the helpful ingredients to remove stains.
6 – Use a placemat for their feeding area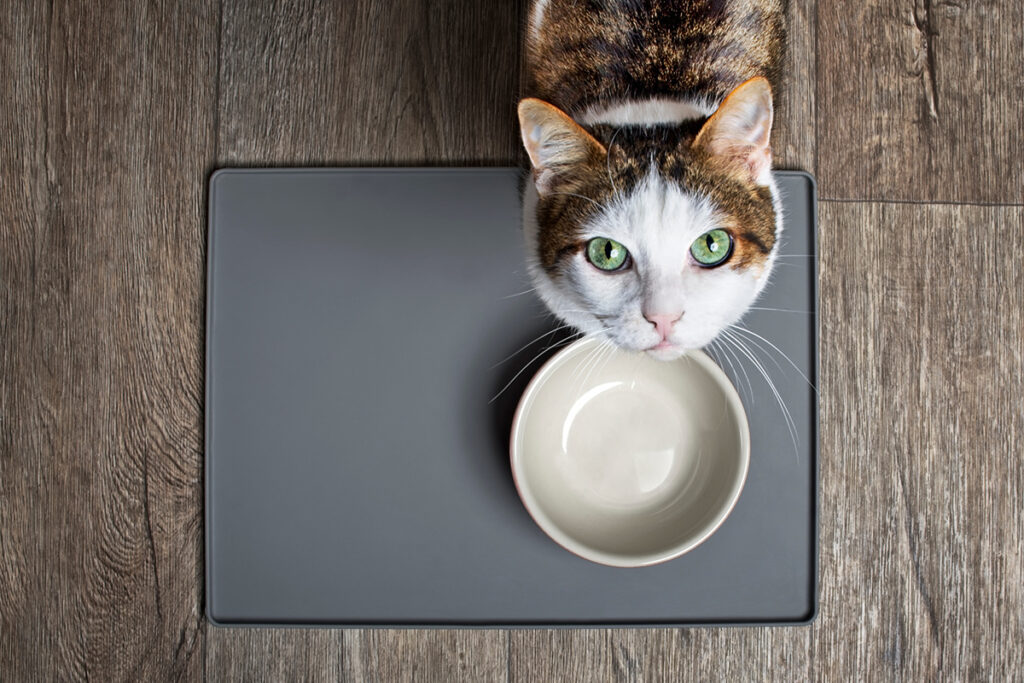 Keeping your pets water and food on a placemat, especially one with a small, beveled edge, can help contain spills. By doing so, you can protect the floor from being soiled, and the possibility of food being tracked through the house.
7 – Swiffer tile and wood floors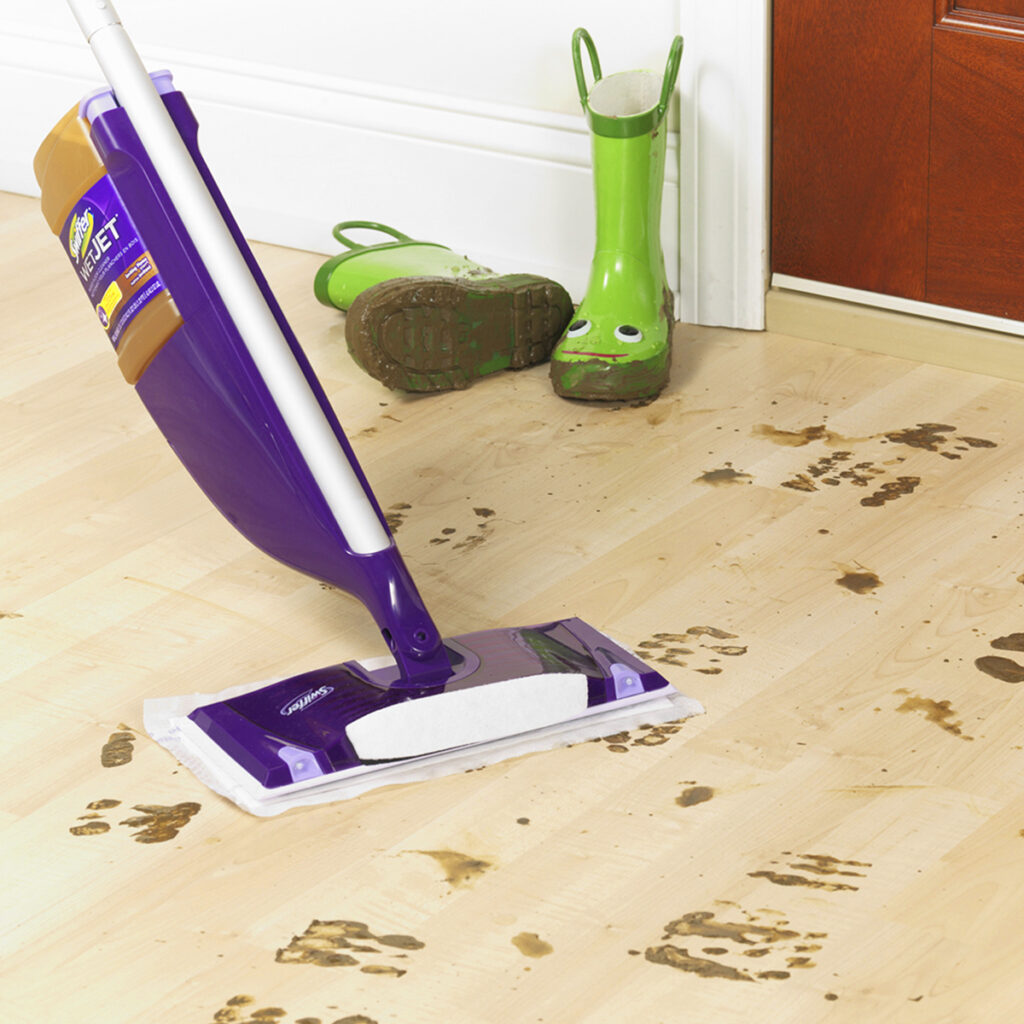 You probably have a hard floor somewhere in the house. A Swiffer is a great tool to help keep them sparkling. It can help catch hairs to make cleaning easier, and also help clean up paw prints.
8 – Keep paws clean
When your pet returns from an adventure outdoors, be sure to clean their paws. Having a towel near the door helps simplify this process, so it's easy to grab when needed. Some people also suggest having a small container of water at the door to dip paws into before drying, for an even better result.