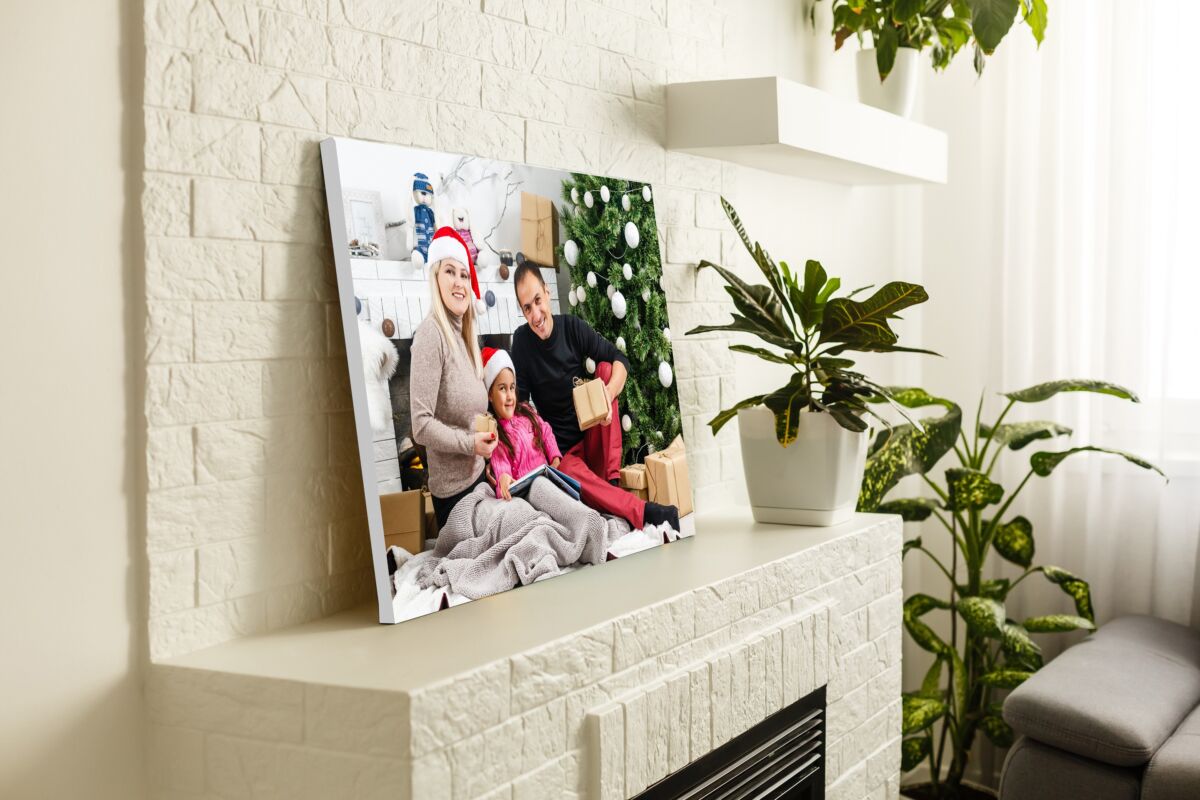 Calling all shutterbugs! Is your phone, camera or hard drive overflowing with great photos you've taken? If so, you have a very special card up your sleeve when it comes to holiday gifting! We all know the most memorable gifts are ones that we create ourselves. By creating gifts with your photos, you're able to share something truly unique and 100% personal that you yourself captured. If photography is your passion, we think these gifts are the perfect way to share your craft with the people you love. Best of all, most of these gifts can be ordered for in-store pick up in time for Christmas.
The Landscape/Wildlife Photographer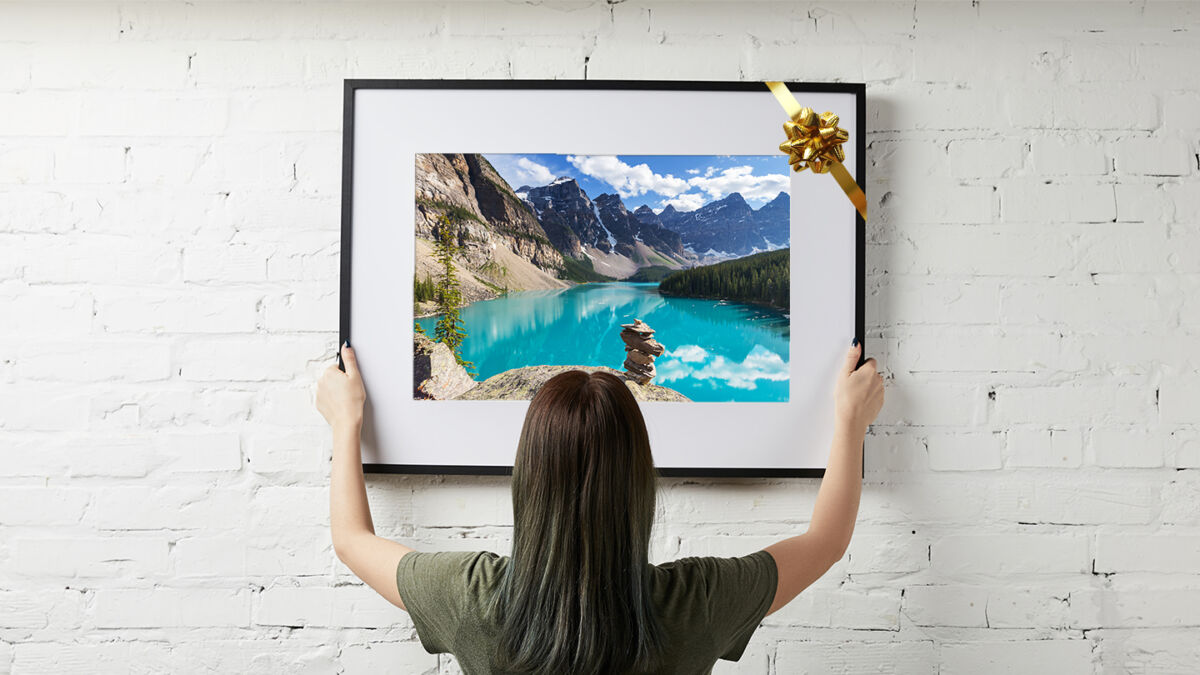 If taking photos in the great outdoors is more your speed, gifting your work as a print is a great way to share your passion with family and friends this holiday season. Show off those incredible landscapes you've captured or your best wildlife shots! Our glossy and pearl enlargements go all the way up to 44×96 in size, with mounting and laminating options available. Or choose from our selection of fine art prints that are available for last-minute pick-up, including canvas, bamboo, metallic paper and metallic canvas. They make great wall décor for that blank spot in a family member's home or a friend's office.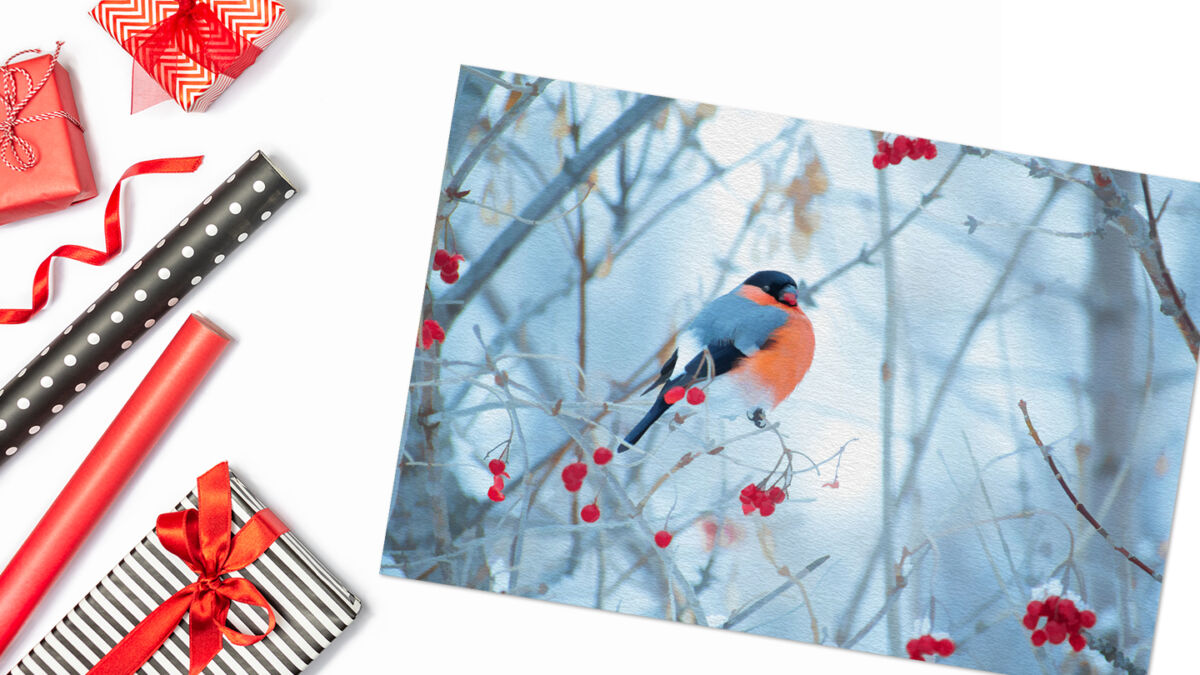 Learn a little more about our fine art prints to see which one is best suited for your images:
Bamboo Prints: Environmentally-friendly, ultra-matte and finely-crafted, Hahnemühle Bamboo is the world's first Fine Art inkjet paper made from 90% bamboo fibres. It meets the most stringent age resistance requirements, and offers a unique combination of sustainable bamboo fibres, soft surface texture and impressive print quality that will give your photo outstanding expression and soul.
Canvas Prints: Our canvas prints are printed with special pigment, right to the edges of the unframed, premium canvas. You can choose to frame it flat or stretch it yourself! (Note this is not a Canvas Gallery Wrap)
Metallic Prints: These prints have a unique high-gloss pearlescent finish that allows for exceptional image clarity and brilliant colour reproduction.
Metallic Canvas: Our Metallic Canvas will give your images an intense warmth and depth. Through an interplay of transparency, refraction, coating and multiple reflections, you will notice silver-white and metallic reflection effects. (Note this is not a Canvas Gallery Wrap)
Have your image printed as a single print, or split your image up into several prints that can be assembled side-by-side for eye-catching wall décor!
The Family Photographer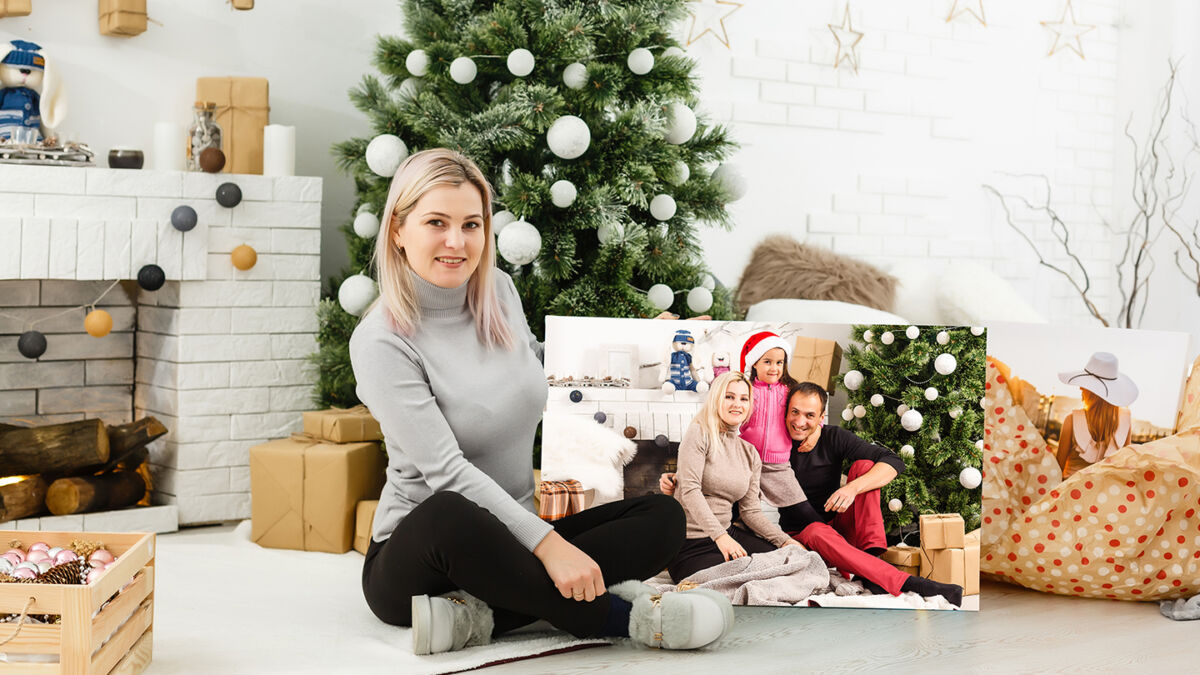 You're the person the family always relies on to get the shot, whether it's birthdays, holidays or all those special moments in between. With hundreds (if not thousands) of photos of the whole family at your disposal, you've got lots to work with to create thoughtful gifts for the holidays!
Each photo you take preserves a special moment in time. Why not give a print of those memories to those who will cherish them most? A selection of your favourite moments captured on camera as glossy or pearl prints, with the perfect frame to match, would make a thoughtful gift. The options are endless but could include anything from family portraits to candids of the kids, or photos of special milestones that happened over the last year. Canvas Gallery Wraps are also a beautiful way to preserve and showcase a special moment in time for your loved ones. The canvases come ready to hang, and you can choose from framed canvases as well for a more finished look.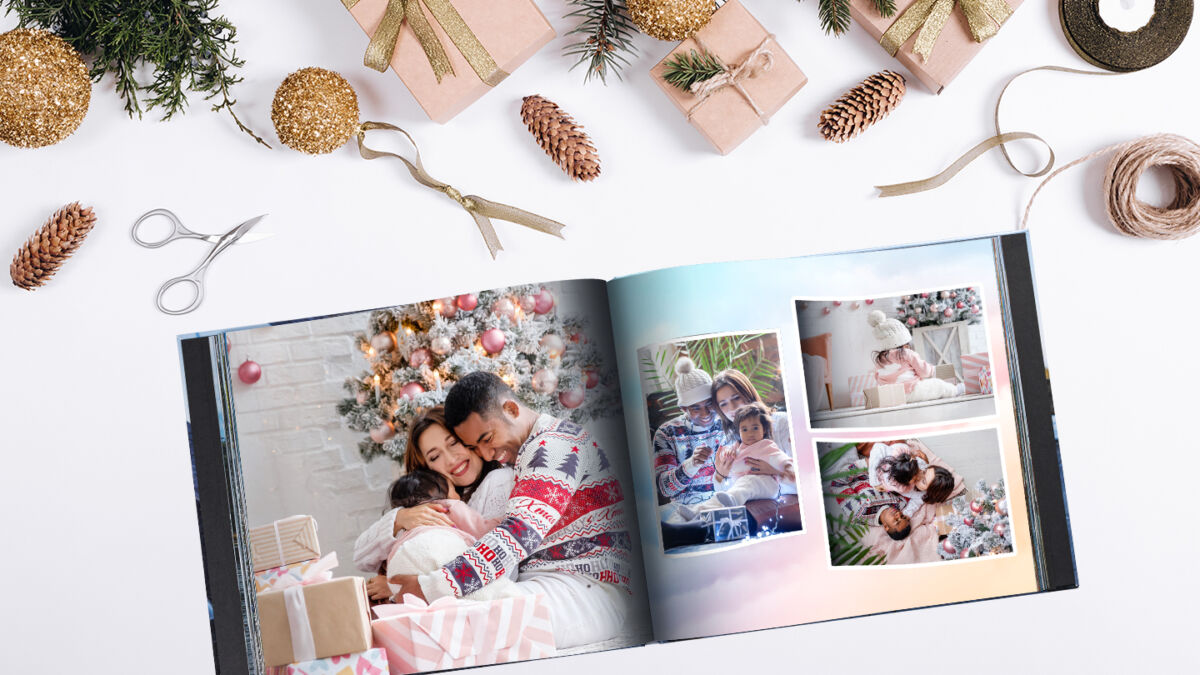 If picking just a few photos to gift is too hard, then a photo book is the perfect gift to give, and our Express Books, Book-It Mini Books and Instagram Books can be ordered for last-minute pick-up. If Instagram is how you often share your photos, an Instagram Book is a great way to showcase your square Instagram photos offline for people like grandparents who may not see them otherwise. Or choose any of our other photo book options, like our Express Books and Book-It Mini Books, which you can customize with themed templates to pop your photos into.
Need Your Gifts in Time for Christmas? Order Soon!
Before you order your photo gifts, make sure to check our list of holiday cut-off dates for in-store pick-up to ensure your order will be ready in time for Christmas!
To start creating gifts with your photos, head over to our Photolab, download our London Drugs Photolab App (available for iOS and Android), or visit our in-store kiosks!