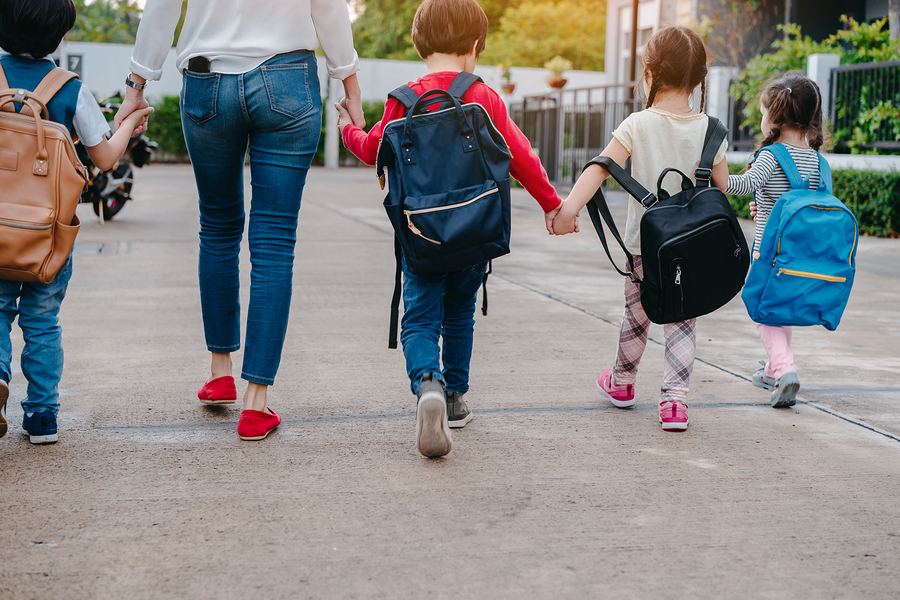 It's that time of year again…the kids are heading back to school! It won't be long before the chaos sets in (hello messy backpacks and busy mornings!), so we've compiled some smart kid-friendly ideas to start the new school year right—with less stress for parents. Here are three life hacks for staying organized and keeping your kids on time for school!
1. Keep your kids' school backpacks organized
Are important things getting lost in your kids' backpacks? It happens—especially with the little ones. Try creating a 'post office' and 'bank' to keep supplies safe! This life hack for back to school will eliminate any crumpled notices or lost money for field trips. Safe supplies, happy parents!
2. Speed up your kids' morning routine
Trouble getting your kids to do their tasks and to get them out the door in the mornings? Make things fun and encourage them to tackle tasks with speed. Here's one clever (and tasty) trick for kids to complete their morning chores. Perfect for those end-of-summer days—and your kids will thank you!
3. Use colour-coding to organize your kids' notebooks
Do your children need some help keeping their school notebooks organized? If they're in a rush to class, sometimes it's hard to remember which subject is in which duotang, so they grab them all. Use this quick and easy trick to colour-code math, english, and science! Now they can find the notebook they need in their backpack—fast. Simple, easy, organized!
---
Are you looking for school supplies or other back to school essentials? You can find everything your children need at London Drugs in-store and online!