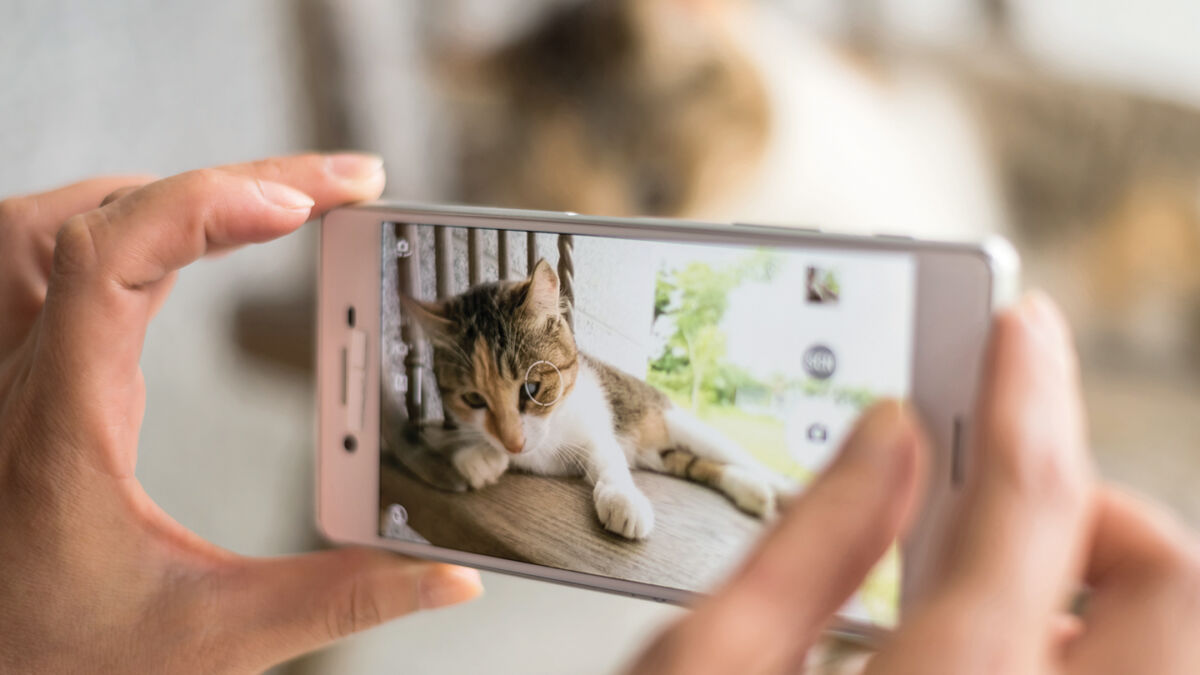 Especially with so much time spent at home lately, you may be running out of subjects for your photos – but what about your furry friend? They make a great pawtography subject!
To help you get started, we've launched a new video all about taking pet photos over on our Photolab's DIY Studio! Our Photolab members have free access to all of our DIY Studio modules, which are a great resource of insider photography tips to help you improve your photos. If you don't already have a Photolab account, you can join for free here. In our latest video, pro photographer Erin Manning is sharing lots of helpful tips for taking great photos of your pet – she'll even show you how you can immortalize their purr-fect little face on all kinds of fun pet photo items, from pillow cases and tumblers to key chains and pet bowls.
Don't worry if you don't have a fancy camera, your smartphone will do just fine! In fact, Erin has some clever tricks that will help you take even better photos of your pet using your smartphone. Get a sneak peek of her pet pics video below, and watch the full DIY Studio video here!
Once you've got some great photos of your fur babies (thanks to the photo tips you picked up from DIY Studio), here are some fun and adorable ways to share them.
Make Your Pet a Meme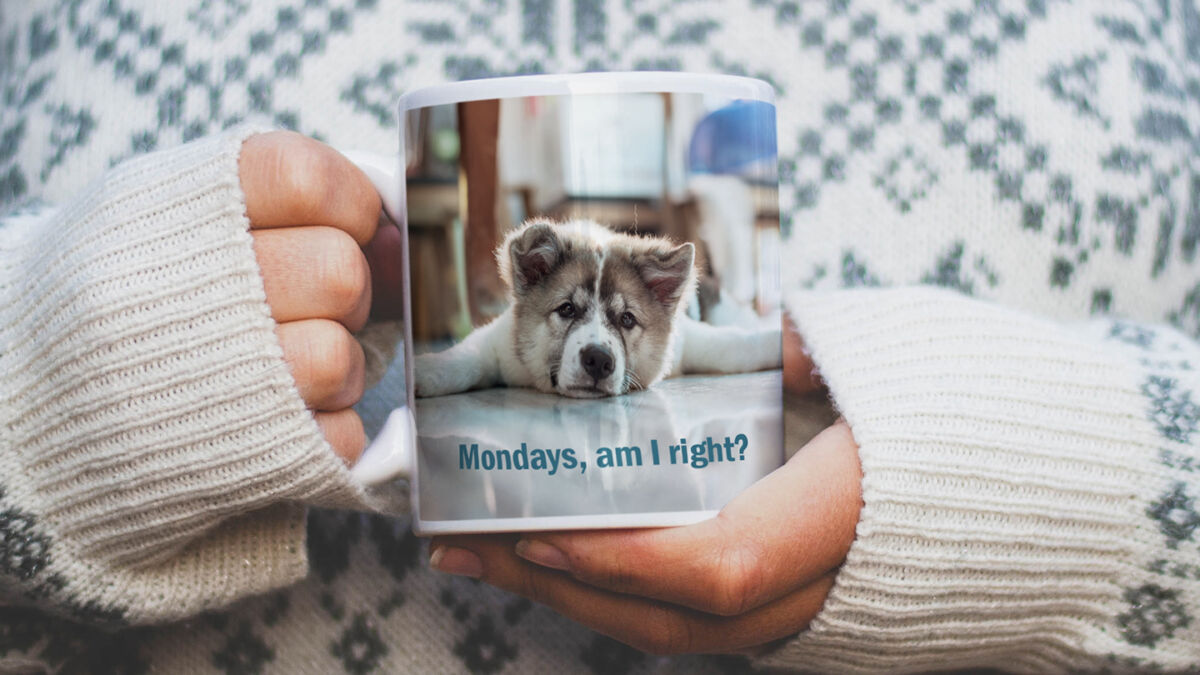 A creative way to put your best pet photos to use is by captioning them with something funny! If you've got an adorable photo of your tired doggo, why not add that photo to one of our
photo mugs
, and add some text like: 'Mondays, am I right?' or 'Case of the Mondays'? The possibilities are endless – just take a look through your collection of pet photos and see which ones have humanlike attributes you can associate with them. A quick online search for 'pet memes' will give you lots of ideas to get you started!
Our Photolab makes it easy to customize every part of your mug, from the colour to the photo, theme and text. Just customize, order, and pick-up in-store or ship to home. It'll be a great way to make you smile first thing in the morning (even if you're not a morning person!).
Immortalize Their Hungry Face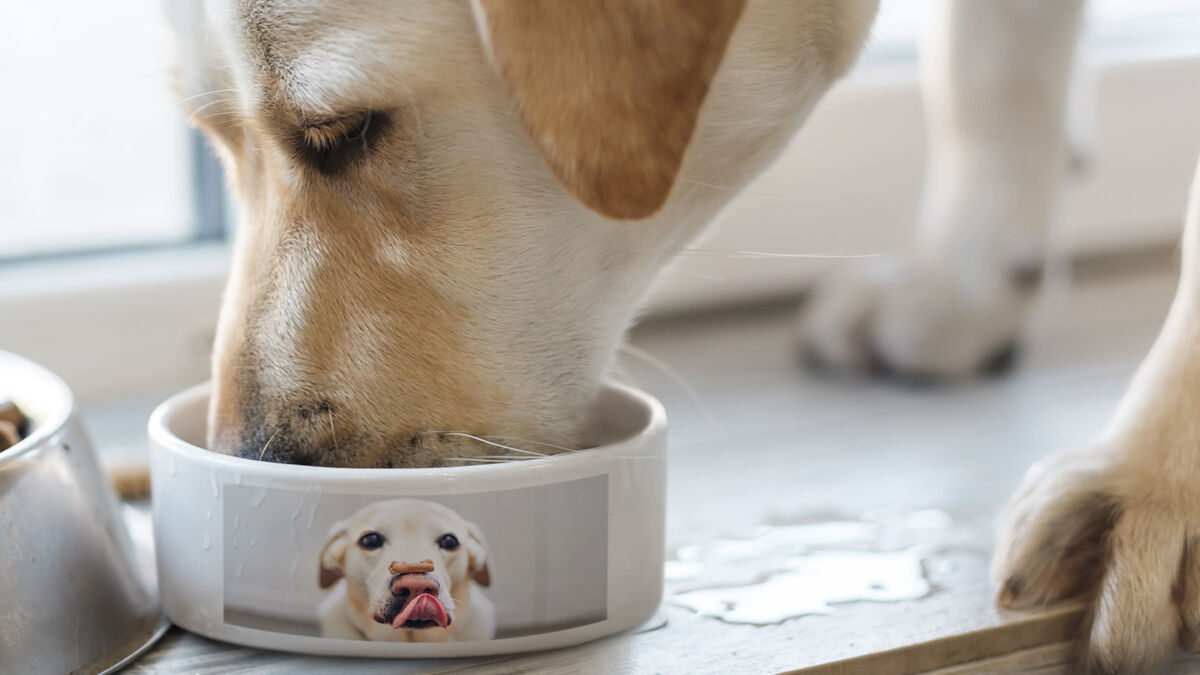 Snapped a great shot of your pooch mid-lick or tongue-wagging? Sounds like the perfect photo to customize a pet bowl! Our Photolab offers two pet bowl sizes, small and large, so you can pick the right one for your pet. Then just choose from the available photo templates that include fun pet patterns, and customize the number of photos featured on the pet bowl, from one to nine photos (because who really can pick just one?).
Treat Them to a New Pet Tag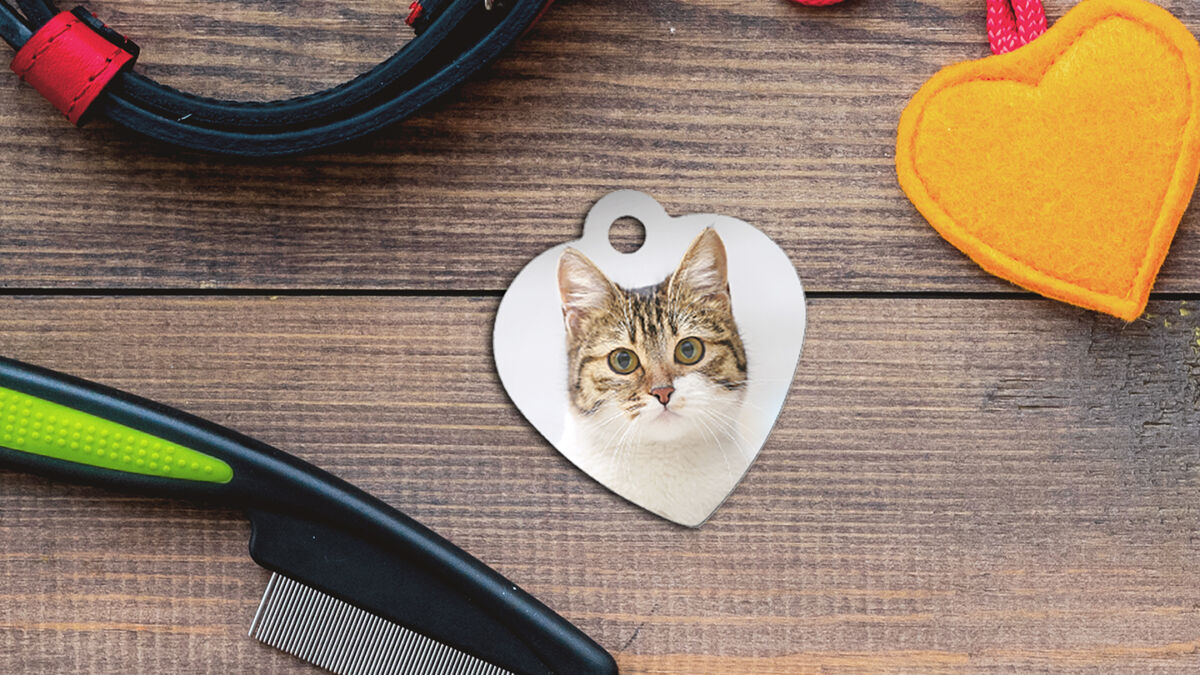 Upgrade their pet tag with a beautiful aluminum one that is fully customizable! Portrait-style photos are great for this (make sure to follow Erin Manning's tips in her pet photos video). Just choose from one of the three pet tag shapes, bone, heart or round, and then add your photo. You can also add your pet's name to the tag too, if you like. We also recommend customizing the back of the tag (if you choose a double-sided tag) with your contact information, in case your beloved pet ever goes missing.
Turn Your Fur Baby into Fine Art
Yes, you heard that right: that great photo you took of your fur baby is worthy of a fine art print! Choose from beautiful papers like bamboo, Baryta, Kauai, canvas, metallic paper, and metallic canvas, each of which offers a unique and elevated look to your images. Frame the print of your photogenic pup and hang it above your desk, or anywhere else in your home so they can put a smile on your face every time you see it. In fact, if you're particularly smitten with your pet, why not create a whole gallery wall to honour them? Mix and match frames and print sizes for a bit of added visual interest.
Preserve Family Moments Together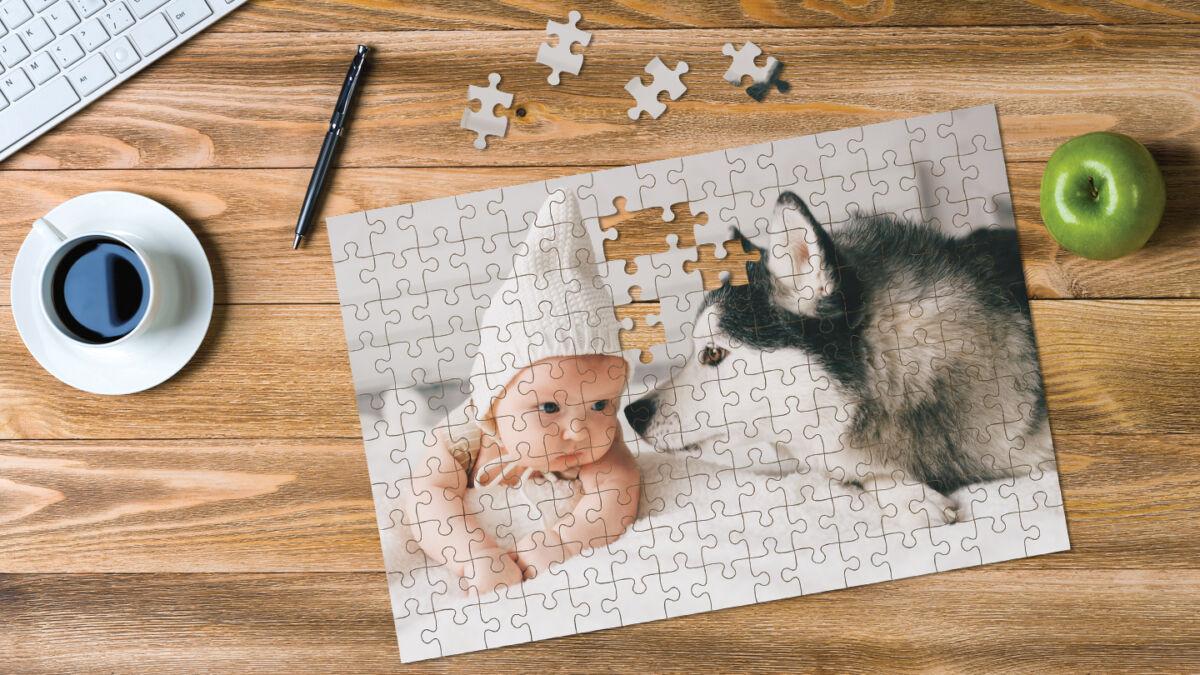 Your four-legged friend is part of the family, and being able to see them grow together with the rest of your family is so precious. Preserve those sweet moments together by turning them into keepsakes, like this photo puzzle. Once you're done piecing it together, take it apart and pass it along to another family member to complete, or frame it and hang it on your wall!
Of course, your pet photography doesn't have to be limited to just cats and dogs. Many of Erin Manning's pro pet photo tips (and our ideas for preserving those photos) can be applied to pet birds, gerbils, lizards…or whatever animal has captured your heart. There are also lots more tips available on DIY Studio covering everything from composition and lighting techniques, to how to improve the look and sound of your video calls. More helpful videos are coming soon on DIY Studio, so make sure to check back for new videos.
A don't forget – if you're snapping pet photos from your smartphone, make sure to download our London Drugs Photolab App (available for iOS and Android) to order quickly and easily straight from your phone. When ordering photos or other products with your prized pet on them, you can choose to have them shipped to your home, conveniently pick-up in-store, or select curbside pick-up if available at your local London Drugs location.
We'd love to see what you create with your pet photos! Share with us on social media by using the hashtag #LDPhotolab.