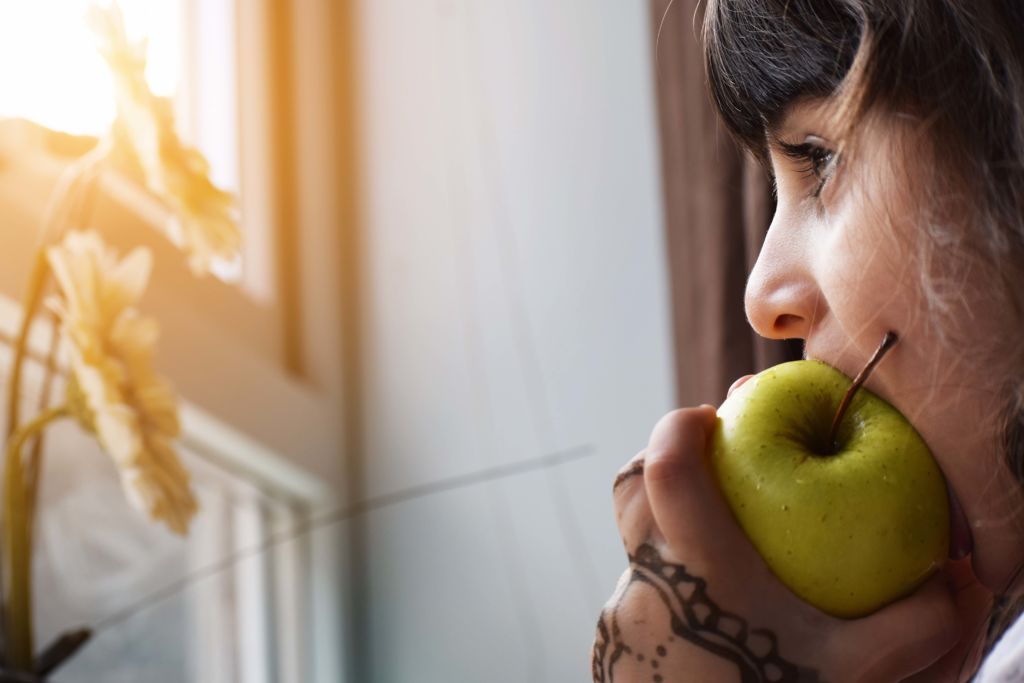 They say change starts at home, and that's especially true when you consider all the things that go in you, on you, and around you every day. Being a little greener in our consumption habits — whether that involves eliminating toxins, facilitating recycling, or reducing our ecological footprint — means making informed choices about the products we use daily.
Fortunately, there are lots of great, green choices available these days. Here are some of our favourites, and they're all readily available at your local London Drugs!
Organic Snacks
There may be different perspectives on the health benefits of organic foods, but there's no question that their production is easier on the planet. Here are some alternatives that make going organic as easy as snacking.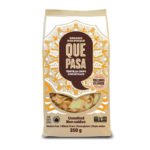 Que Pasa Tortilla Chips and Salsa – Made in Delta, BC, in a certified zero-waste production facility, these chips are hand-cut from organic stone-ground corn tortillas. And the Que Pasa salsa is the perfect organic dip. Que Pasa is currently working toward being carbon neutral by 2020.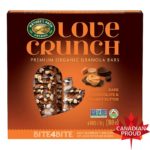 Nature's Path Love Crunch Premium Organic Granola Bars – These are good for kids' lunches, but save a few for yourself… the dark chocolate makes them a well-loved parents' snack too! They are 100% organic and non-GMO, their facilities are zero-waste, and they are working toward being carbon neutral by 2020.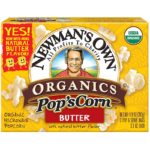 Newman's Own Organics Pop's Corn – USDA organic corn, natural butter flavour, and all profits go to charity. Eat the whole bowl.
---
Greener Cleaners
These alternatives use natural or plant-based ingredients.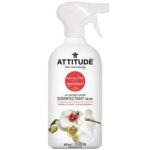 Attitude Cleaners – Worry-free ingredients, EcoLogo Certified, CO2 neutral, and Canadian made products ranging from personal care to household cleaners.
Method Cleaners – Method is a certified B Corp offering a full range of cleaning products made with the precautionary principle: if there's a chance the ingredient is unsafe, they won't use it.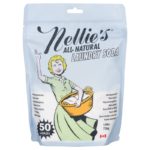 Nellie's All Natural Laundry Products – 100% biodegradable and and free of toxins and phosphates, Nellie's products are made in BC.

---
Greener for Your Body
Your skin is basically one giant sponge. So be careful what you put on it!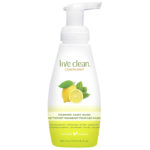 Live Clean – This Canadian company offers nature personal care products that are free of SLS (Sodium Lauryl Sulfate and Sodium Lauryl Ether Sulfate), parabens, and phthalates.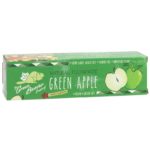 Green Beaver – From mineral-based sunscreen to shampoo, deodorant, and even toothpaste, this Canadian company makes it a priority to use organic and local ingredients wherever possible.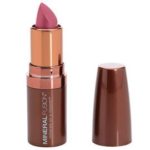 Mineral Fusion Cosmetics – These beauty products are free of gluten, parabens, talc, artificial colours, synthetic fragrances, SLS, and phthalates, and are never tested on animals. Packaging contains recycled materials and is recyclable.
---
Greener Tech
The production and use of technology has a definite ecological footprint. Here are a few alternatives that can help lighten the load.
Certified Data – All computer and accessory products under this London Drugs brand are made to higher RoHS (Reduction of Hazardous Substances) standards. This standard is not required in North America, but we think it's worth it. You can also bring back your gently used Certified Data computer box for a credit, so it can get used again. Learn more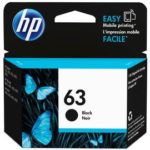 HP Printers and Cartridges – HP is a global brand committed to sustainability. (They were our Sustainable Vendor of the Year for 2017.) They design their printers for recycling, and have the best ink cartridge recycling and remanufacturing program out there.
Philips LED Lights – These high-tech beauties will pay for themselves in electricity savings — over 80% more efficient than old incandescent bulbs. And they are available in warm, bright, and dimmable options for almost every kind of fixture.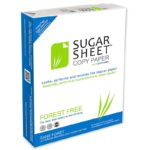 Sugar Sheet Paper – Okay, not tech per se, but everyone needs to print sometimes. And this paper lets you do it without harming a single tree in the process. It's made with bagasse, the waste product from sugar cane processing.
---
Greener Around the Kitchen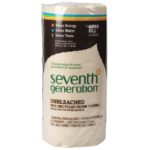 Seventh Generation Paper Towels – Clean up spills with a lighter touch on the planet. This paper town has a minimum of 80% post-consumer-waste recycled content and is unbleached.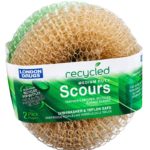 London Drugs Recycled Scours – Scour your home with scours made from recycled pop bottles.
Green Lid Compost Bucket – A Canadian-made solution for easy food scrap collection. No more stinky bucket – you just compost the whole thing!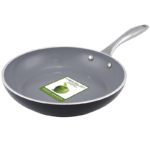 Green Pan Frypans – Unlike traditional non-stick frypans made with Teflon, Green Pans are made with ceramic so the coating will not blister or peel. They also use upcycled stainless steel for the handles and upcycled aluminium for the cookware bodies.
---
There are a lot more green products for you and your home, available every day at London Drugs that are well worth the extra effort and care for your family and the planetary home we all share.