London Drugs tallies an important metric in 2018: one million pounds of plastic recycled. Plastic bag use by customers also dropped 75 per cent over two-year period.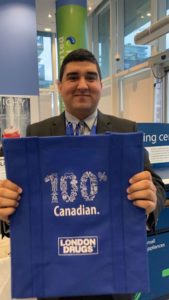 Thanks to you and to robust recycling processes and partners, together we diverted 12 million pounds of waste from landfills in 2018, including one-million pounds of plastic recycled.
Customers are more mindful now than ever about their plastic bag use, with a 75 per cent reduction in plastic bags being used in our stores compared to bag use totals from 2016.
"Our updated plastic, cardboard, Styrofoam, and additional material recycling statistics is a culmination of several initiatives London Drugs has undertaken in our stores, head office and distribution centre and just as important is a nod to our customers for bringing in these materials for proper recycling instead of throwing them in the garbage and having them end up in our landfills," says Raman Johal, London Drugs Retail Operations Sustainability Specialist.
We accept recycling in all of our London Drugs locations across Western Canada and we have Recycling Centres in 39 stores, making it convenient for customers to recycle everything from batteries to styrofoam, small appliances, and more.
In 2018, London Drugs achieved an average 93.5 per cent waste diversion in its stores.
Since initiating new plastic bag reduction measures, London Drugs saw plastic bag use by customers decrease by 75.1 per cent since 2016.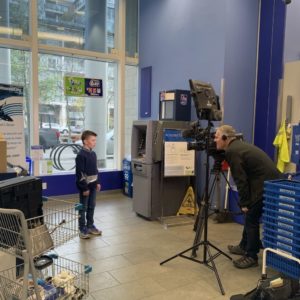 Through this continued commitment to recycling, plastic and waste reduction, a young customer has come forward with similar environmental goals who is going to great lengths to promote plastic reduction.
Mason is an eleven-year-old Lower Mainland boy and the creator of Mason's Ocean. Mason has been using social media to share important information about the oceans and how everyday recycling actions can significantly reduce our impact on the environment. Mason and his mother regularly use the London Drugs recycling centre to responsibly reduce waste.
"London Drugs is a company that is leading by example by providing easy and accessible recycling bins to help reduce the amount of plastic that ends up in the landfills and oceans," says Mason, founder of Mason's Ocean.
Learn more about London Drugs' recycling efforts and what we take back.