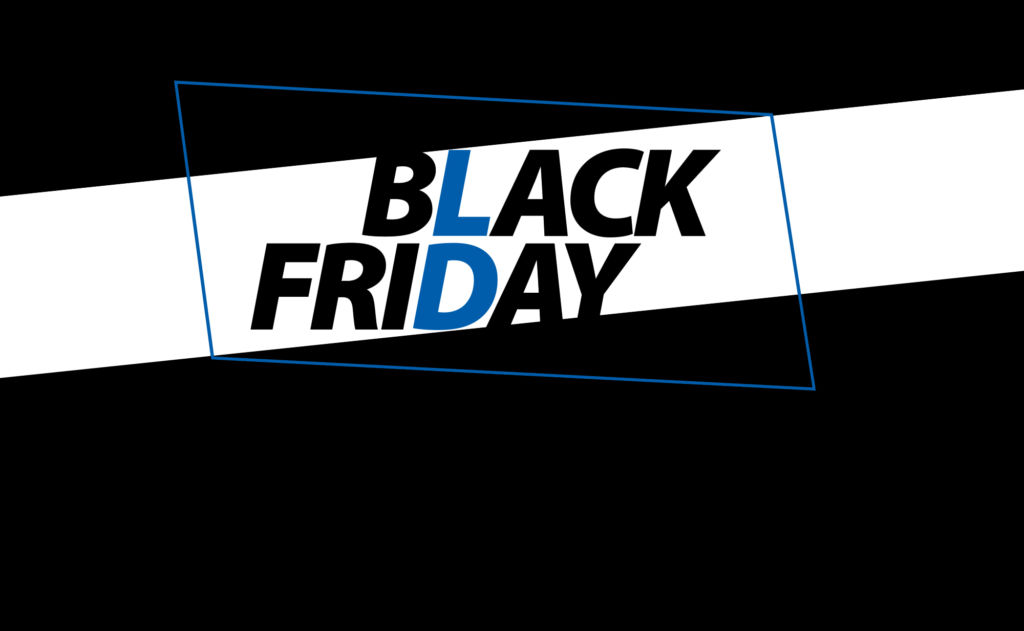 Black Friday has rapidly become one of the biggest shopping days in Canada, and the deals have never been so good – which means there is no better time to shop for all your Christmas gifts (and maybe even something for yourself too)! Our LDExperts have compiled this guide of the Black Friday deals they are most excited about, and are also sharing some savvy shopping tips for comparing products. We're here to make sure you get the products you're looking for at the best price this Black Friday. Our Black Friday deals go live online at 8pm PST, Thursday Nov 28th.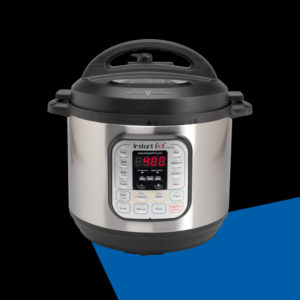 The Instant Pot is a top seller, and for obvious reasons. This magic pot replaces many separate appliances in the kitchen. It slow cooks, pressure cooks, makes yogurt, rice and more! The practicality and versatility are why they've become a staple in so many kitchens. When purchasing, be aware of the functions and the size. While on the surface, the various models all might appear identical, there are larger and smaller versions, and some that have more or fewer features. Always read the fine print to make sure your Instapot 7-in-1 can do everything you'd expect. Our Black Friday sale model is the larger 8qt model, with dual pressure and 3 temperature settings.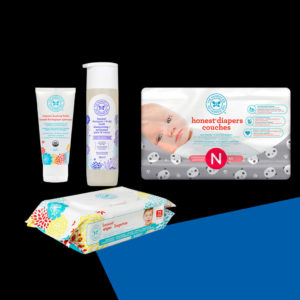 The Honest Company pride themselves on creating products that are safe, effective, eco-friendly, convenient and affordable. If you haven't given them a try, there is no better time than now. This black Friday the affordable just became even more so! With 40% off across their line up of products, it's the time to give them a try, or to stock up for the months ahead.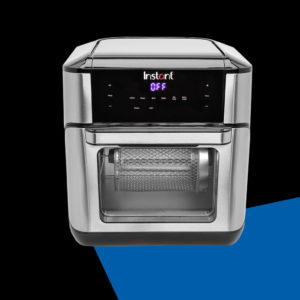 This is a newer product in the Canadian market that has already proven itself south of the border. It's a 7-in-1 air fryer that can also dehydrate, roast, broil, bake, reheat and even has a rotisserie. Just like the classic Instapot, this is a single appliance that punches well above its counterspace footprint. If you are in the market for an air fryer, be sure to read the full list of features, when comparing price/performance. The increased functionality of the Vortex makes it a unique offering in the world of air fryers, and can help save space while allowing greater flexibility in the kitchen to be creative and healthy.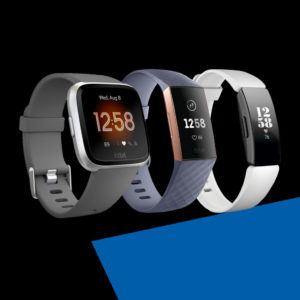 With wearable technology helping people live happier healthier lives, a Fitbit is a smart addition to your wardrobe. The Fitbit lineup has a wide range of options from the classic Fitbit Inspire, to a full blown smart watch complete with Alexa and apps, the Ionic. If you're looking for a great gift idea, our Black Friday pricing is the lowest we've ever had them! When purchasing, consider what features you would like to use. Do you need GPS tracking to map your runs or rides? Do you plan to swim with it? Would you like reminders to move? Do you want other Apps? Always-on display? Alexa functionality? Sync with your phone? Our website has a great compare feature that allows you to select the features you need, and matches you to the Fitbit that fits your needs. Or you can always pop into your local London Drugs and chat with an LDExpert to determine which Fitbit is the best choice.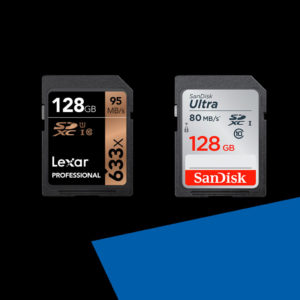 Looking for a new memory card for your camera or other device? We have great deals on both ScanDisk and Lexar memory cards this Black Friday. Remember that all memory isn't created equally, and if you're planning on shooting a lot of 4k video, or burst photos, you'll need a card that can keep up. Pay attention to the write speed of the cards, as well as the class ratings. These might seem confusing, but remember the higher the class of the card, the faster it processes data. Also look for the U1 designation to be sure it can keep up with your videos without dropping frames. Of course our LDExperts are always on hand to help you navigate the world of tech and make sure your next memory card can keep up with your camera. For Black Friday, check out the Lexar Professional 633x SD Card – 128GB, and the SanDisk Ultra 128GB SDXC Card.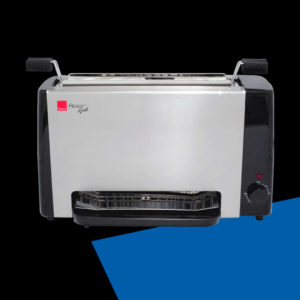 Looking to BBQ year round without going outside? The Ronco Indoor Grill is as close as you can come while staying in the kitchen! The Infrared grill allows you to simulate the BBQ experience, and the best part is it's a one step process. Normally $99.99, at just $39.99, this is a deal not to be missed. No need to comparison shop – it's available exclusively at London Drugs!
Check out these unique waffle makers. They are perfect for the little Frozen or Marvel fan in your life, and are a great way to make creative brunch for the little ones! When looking at waffle makers, notice the designs they create and compare against these. You'll be hard pressed to find ones that are more fun!
We have Black Friday deals on Cuisinart kitchen appliances from coffee makers to steamers. Many offerings are the lowest prices of the year. One notable Black Friday product offering is the Grind and Brew Coffee Station (save $120) that grinds your coffee fresh prior to brewing (and it's even programmable). Another undervalued product from their line is the Cuisinart Steam Oven (save $160). With multiple functions including bread, bake convection or bake steam, broil or broil steam, steam or super steam in addition to keep warm, this appliance can help bring the restaurant tastes you love to your kitchen. This and it works up to 35% faster than conventional ovens, which makes this a unique offering that is sure to deliver quick and tasty results every time!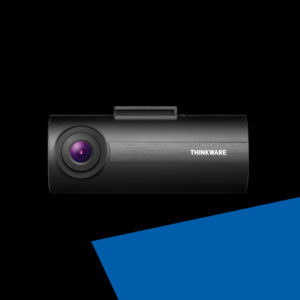 Dashcams are a great way to document what happens when you're driving. If the unforeseeable happens, and you're involved in an accident, they provide a great piece of visual evidence. They can also be useful for creating time-lapse videos of your latest road trip! The Thinkware FA10 shoots in full HD video at 30 frames per second with 130 degree viewing angle, allowing you to capture the full-frontal view from your vehicle in crisp detail. When purchasing a dash cam, be sure to look at the resolution, frame rate and angle of view. An LDExpert can help you find the one that fits your vehicle and needs best.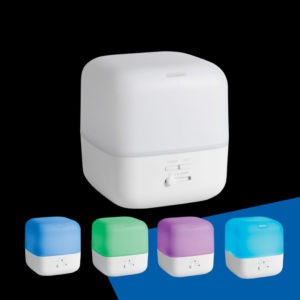 At over 50% off, if you've been looking to add a diffuser to your home or office, now is the best time to buy! Bring the spa ambiance to your home for only $24.99 – our lowest price ever! It also makes a great gift for those in your life who deserve some hard-earned R&R.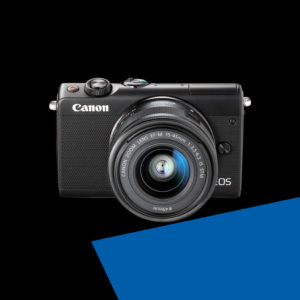 If stepping up your photography game from your point-and-shoot is on your list of things to accomplish in the new year, the Canon M100 might be exactly what you're looking for. At only $399.99 including a bonus IQ deluxe tripod, this is a great move into the world of interchangeable lenses. Talk to an LDExpert today about what camera will best suit your needs. Things to consider when upgrading to a mirrorless system are video quality, resolution, and speed. For all subject matters, there is a camera that will ensure you capture the best shot.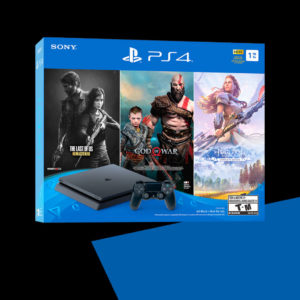 If you're looking to add a PS4 to your home, or are planning to gift one to someone this Christmas, this is the time to buy. At only $249, this buddle comes with the console as well as 3 games. Definitely our lowest price of the year. This bundle is also a great entry point if you've been considering getting a VR system, with the additional VR headset available, and a long list of games already in the market. (See our previous post on the PS4 VR system here).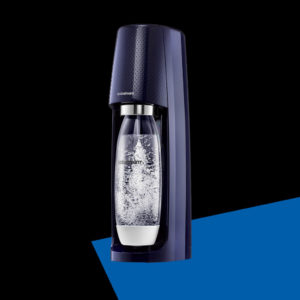 If you like soft drinks, or sparkling water, the Sodastream allows you to make your own at home. And it even works without power! This great addition to your kitchen or home bar saves you money and allows you to create less waste. Best of all, bring in your old CO2 cartridge when purchasing more, and receive a discount on the new one.
This is just a small sampling of our Black Friday offers. We have PLENTY more in store and online. And don't forget we have our 30 day price match guarantee, so you can shop with confidence in case the price drops further.
We now also have same day shipping across 20 western Canadian markets. Choose same day at checkout to find out if it's available in your region. Be sure to check out  all our Black Friday deals online, or drop by your local London Drugs and speak with an LDexpert today.
Happy shopping!