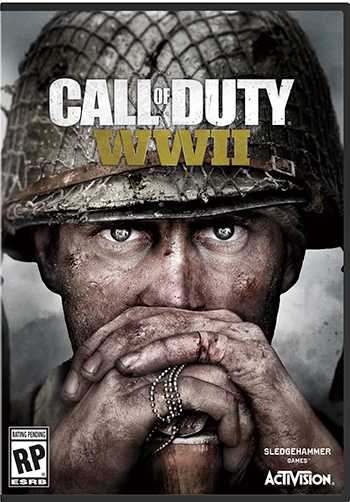 The esteemed Call of Duty franchise is returning to its roots in Call of Duty: WWII. Gone are the bells and whistles of futuristic warfare, replaced with the grit and realism of the largest world war in our history. Developer Sledgehammer Games has employed a clear vision in an effort to create an authentic World War II experience, and the results have been impressive so far.
The best representation of that vision comes from the single player campaign, set in the European theater during the years 1944-1945. It follows Pvt. Ronald "Red" Daniels of the 1st Infantry Division, a new soldier whose first real taste of active combat is on the beaches of Normandy on D-Day. The story will take players all throughout Nazi-occupied France, through lush forests and devastated urban areas, before an epic battle in Germany itself.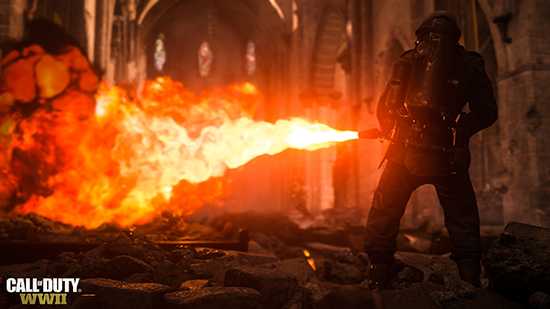 Daniels will be using a full arsenal of WWII-weaponry, including the M1 Garand, the Kar98k, and the MP-40. New in-game mechanics employ squad tactics to increase the chance of survival, forcing players to rely on non-playable teammates around them. For example, Daniels can call out to different squad members mid-battle, asking for health packs from the medic and enemy positions from his recon man, and each perk gives him a new advantage to work with.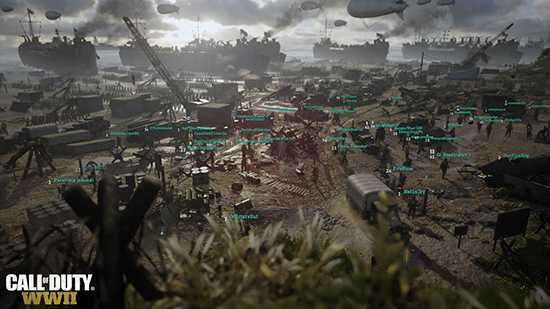 Along with this new campaign the ultra-popular CoD multiplayer is back in a big way in Call of Duty: WWII. Players can choose between twelve different loadouts on the fly per match, grouped into pairs and representing six different military division types. Standard foot soldiers would be under Infantry Division, while long-ranged specialists should choose Mountain Division. There's a match for every style in the multiplayer arena so all players can find their niche in battle.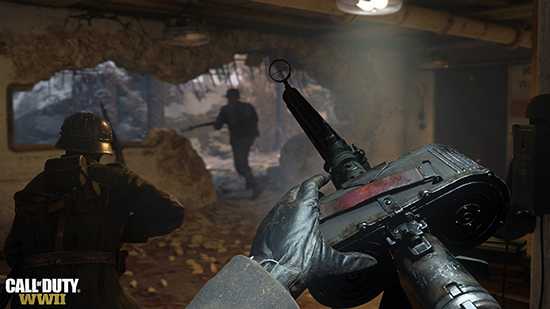 While standard multiplayer modes like Team Deathmatch and Domination will appear, the brand new War Mode will surely turn some heads. War Mode is a multi-objective mode where one team is pushing to claim three separate areas of a map, with each successful claim opening more of the map at a time. The opposing team is on defense, forced to fall back deeper into their own territory should one of the objectives be claimed. It's a fast and furious new way to play CoD multiplayer that will surely appeal to the game's legions of fans.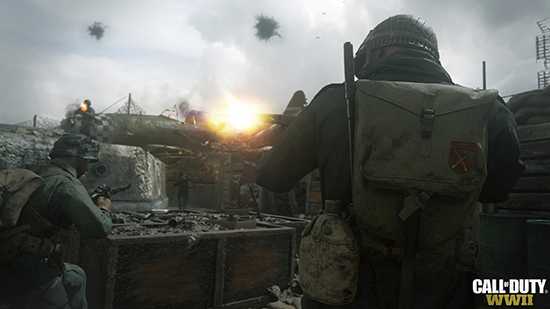 Call of Duty: World War II's most surprising new feature, however, is its social hub area called Headquarters. Here players from all over the world can meet, group up, and launch all different types of matches. Some formats, like a one-on-one pit match and competitive firing ranges, can only be found in the HQ area. When players are looking for something new, all they'll need to do is visit HQ.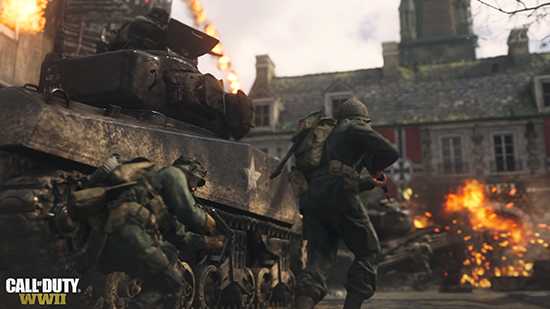 The Call of Duty franchise is once again revolutionizing the shooter genre with World War II, so pre-order now at London Drugs to be among the first to move on out launch day November 3.
Read More – E3 2017 – Virtual Reality
Read More –  E3 2017 – Microsoft Xbox One X