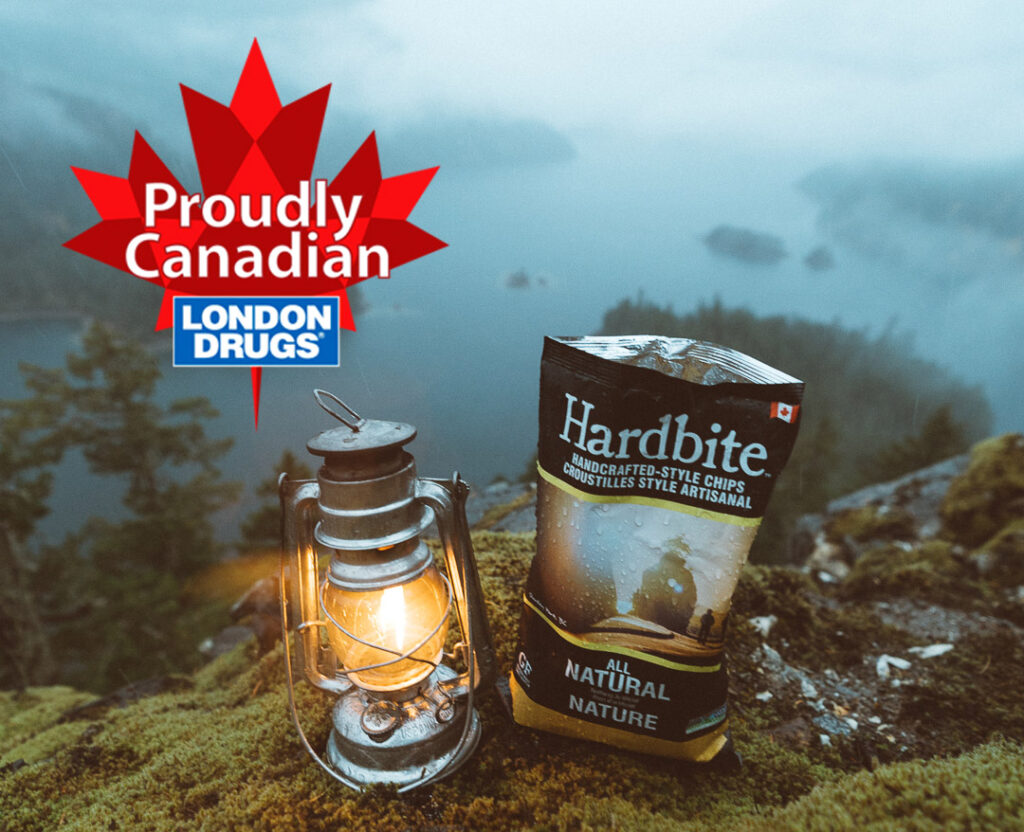 "Honestly, our packaging is one of our most Canadian statements," says Hardbite Marketing Manager Darlene McIntosh, " It is with Canadian-made pride that we designed our packaging to profile Canadian destinations with nature-loving lifestyle imagery.  On every bag we feature the Canadian flag, and a real place with real people."
But what you see on the shelf is just the beginning. Hardbite Chips have Canadian qualities right to the bottom of the bag.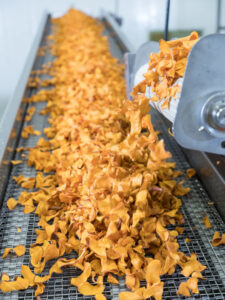 Independently owned, and proudly made right here in BC.
Hardbite Chips are made in Surrey, in British Columbia's only potato chip manufacturing facility. There, chips are cooked in small batches, for the ultimate in crunch and taste. Company ownership is local, too. The people that run the company work in the same building as the people who run the spicing drums.
"Made in Canada is a badge of honour," says McIntosh, "And as an independently owned Canadian company, we will continue to wave that flag proudly."
Fun Chips, with Serious Canadian Values
Like the potatoes they use, the Hardbite philosophy is solidly rooted.
"When people choose to buy Canadian, that means they are choosing to support their community, grow the economy, and sustain a strong and fairly treated workforce," says McIntosh, "Beyond that, buying Canadian also means peace of mind, as manufacturing is highly regulated, consumers can be assured products are safe."
But the Hardbite team never likes to be too heavy. "We communicate with each other, we say what we mean and we don't hold back," says McIntosh, "Because snacking should be fun, people!"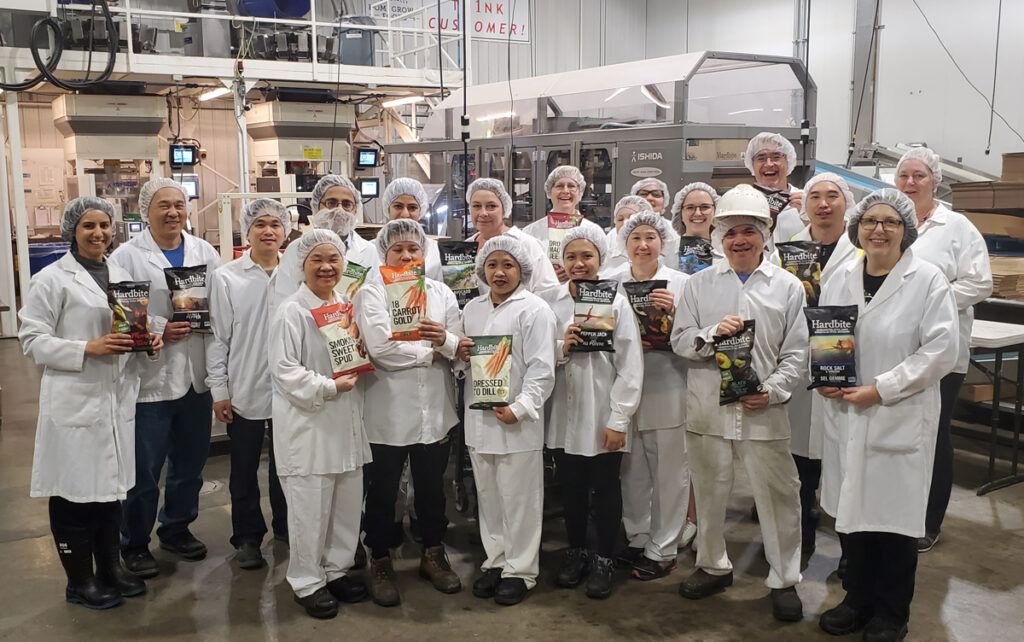 Keep on Exploring, Keep on Snacking!
The Hardbite philosophy is inspired by Canada's wide open spaces. It's a sense of adventure that has led to the development of an amazing array of flavours, including such 'out there' varieties as Spicy Dill, Chipotle Raspberry Parsnip and a whole line cooked in avocado oil.
"We love exploring," McIntosh continues, "Whether it's going for a long walk in the woods or blasting down a muddy mountain trail on a bike, it's all about celebrating nature. And what better way to celebrate an adventure than to scarf down a bag of all-natural chips that taste awesome."
Bring it on!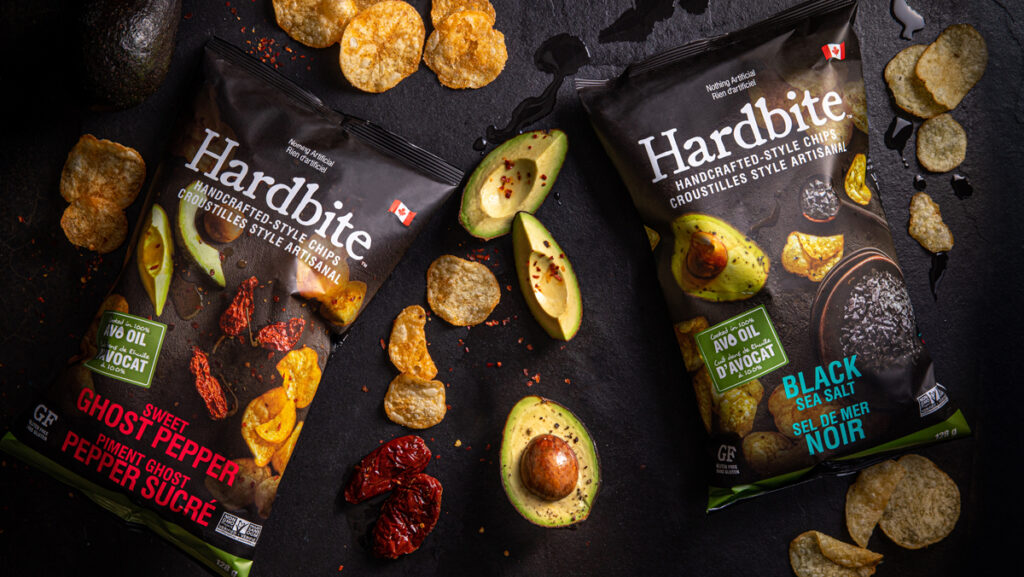 Shop Hardbite products online here.