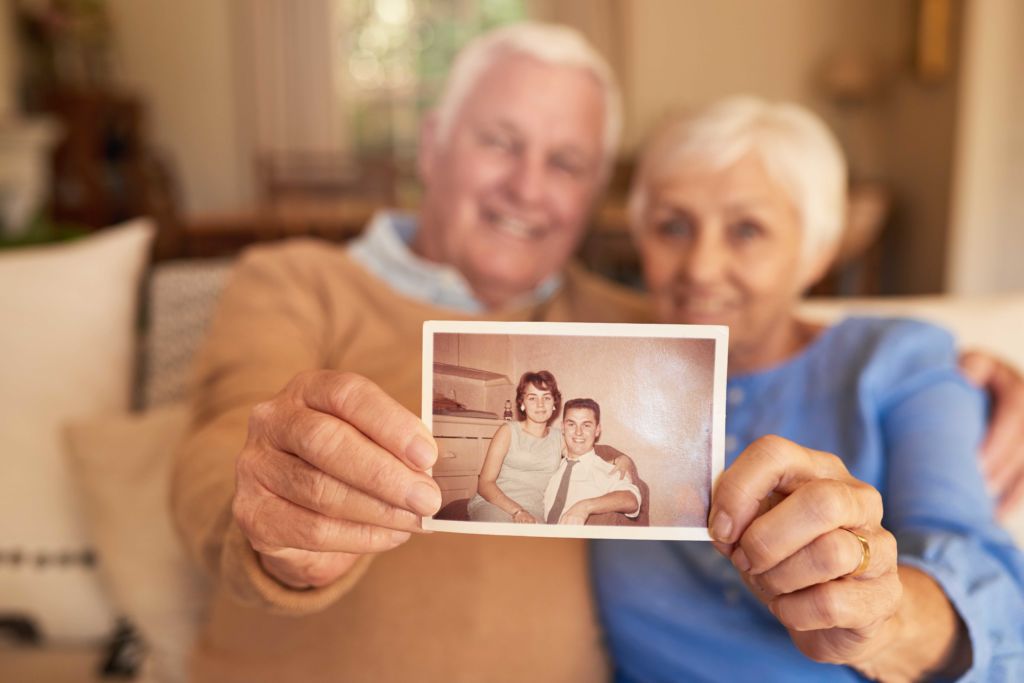 If you were born in a certain era, you likely remember the days when snapping a photo meant pulling out your camera and winding the film along manually before taking the shot. You had no idea how the photo would turn out until days or weeks later when you finally finished the roll of film and dropped it off for processing at your local photo developing lab.
If you remember that, then you likely have a shoebox at the back of a closet full of old photos; pics of your first day of kindergarten, or your child's birth, or your parents' wedding day – precious memories collected over the years that you want to preserve.
Why You Should Digitize Old Photos
There are several reasons why you should consider digitizing that irreplaceable box of photos.
Natural disasters: In the event of a natural disaster like a fire or flood, you won't have time to rummage through your closets looking for that box of photos to save. It'll be much easier to grab a USB key.
Wear and tear: Over time, photos don't hold up. The corners get bent, they can tear, and the colours fade.
Shareability: Once you have your photos digitized, you can share them with other family members and they can share theirs with you.
Ease of storing and organizing: They're easier to organize and catalogue when they're digitized. And no more bulky photo albums taking up valuable storage space.
Photo books: With your digital photos you can create photo books, which make amazing gifts for family and friends.
You can digitize your photos yourself (DIY) or you can use a service that takes care of it for you.
Digitizing DIY
Depending on how many photos you have to digitize, you'll need a good scanner for the job. You may choose to use a flatbed scanner to manually scan your photos, or a photo scanner like this high-speed scanner or this smaller one. It may feel like a laborious task, but look at it as a nostalgic trip down memory lane.
Using a Photo Service
Our Photo Box Service takes the time-consuming manual labour out of the scanning process. You simply pick up a Photo Scanning Box from your closest London Drugs store, fill it with up to 800 photographs, and take it to one of our Photolabs. Then, we'll do the scanning work for you and, within a week, you'll receive a USB drive with all your scanned photos. You still get to sort through old photos and decide which ones to keep, but the bulk of the work is done for you.
However you decide to digitize your photos, it's worthwhile to ensure your family's history is preserved for generations to come.
Check out our full selection of scanners, or learn more about our Photo Box Service.