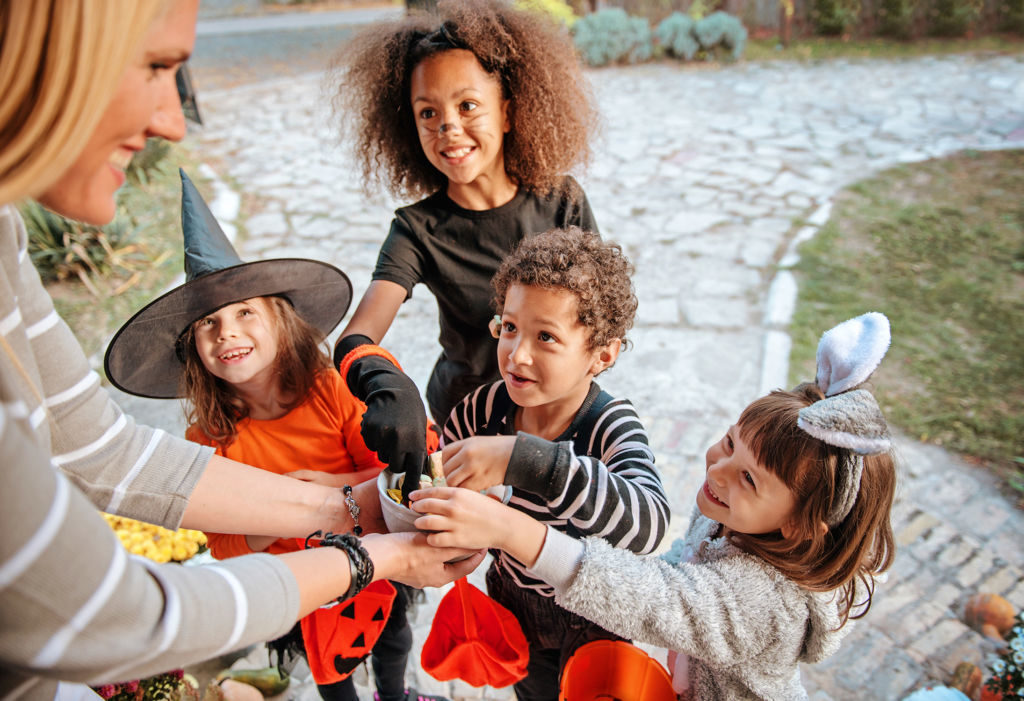 Halloween candy is as much a part of Halloween tradition as the costumes. For children with allergies though, trick-or-treating can be a little…trickier. So when the little ghosts and ghouls come knocking this year, it's best to be prepared for a variety of allergies. With many nut-free, gluten-free, dairy-free alternatives available, Halloween should be inclusive for all children, regardless of their dietary restrictions. Keep reading below for some of our suggested must-haves to keep on-hand, in case your standard trick-or-treat candies can't be enjoyed by all.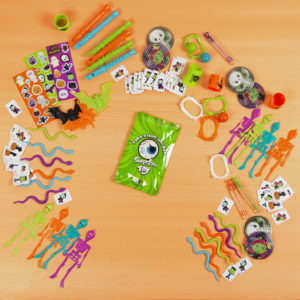 This is an alternative to food, and pleases everyone. Each Halloween Surprise Toy Bag contains a surprise toy, including – mini playing cards, whistles, bubbles, games, figurines, stickers and more. A great item to have on hand if you're giving out candy with peanuts or gluten and need something for the children who can't have those treats. These come as a pack of 20.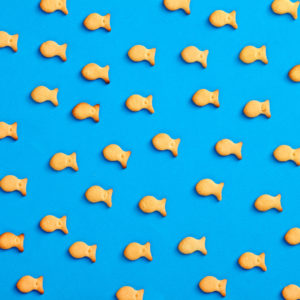 These crackers are baked with real cheese, and feature no artificial colours or flavours. A snack most children already love, you know they'll be excited about getting them in their bag. (Bonus points: it's low in sugar: a great alternative to sugary candy!)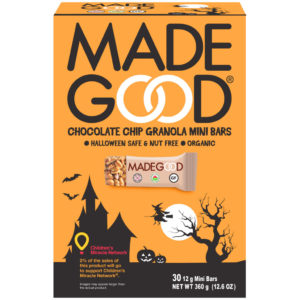 These little bite-sized versions of MadeGood's granola bars are nut-free and gluten-free. In addition to their clean ingredients, 2% of sales from their Halloween products go to support Children's Miracle Network.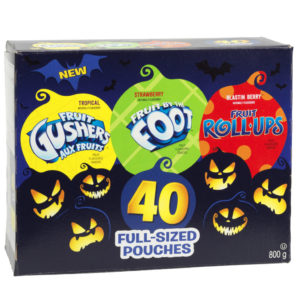 With Fruit by the Foot, Fruit Gushers and Fruit Rollups, this is pack offers 40 full-sized fruit candy favourites. They're a great alternative for kids with nut and gluten allergies.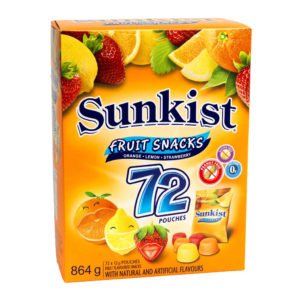 These Ganong Sunkist Fruit Snacks are a fruit-based option, made with real oranges, and are peanut, gluten and fat-free. Pick up a 72-pack box to ensure you're fully stocked with Halloween treats!
These are just a few of the alternative options for Halloween trick-or-treaters who can't have nuts, gluten, dairy, etc. We're sure you can find many more creative options in-store. Have fun and stay safe this Halloween!