Ever wondered who prints your photos for you, after you submit your order to our Photolab? Especially if you've made an order like a fine art print, or a photo that's particularly near and dear to your heart, you might be a bit nervous about who will be overseeing the printing, ensuring the sizing and colours are just right, and that the print comes out flawless.
Luckily, many of our Photolab Technicians are photographers themselves, which means they fully understand what it's like to be in your shoes. Meet Gabriel Martins: a relatively new addition to the London Drugs Photolab team, and a local photographer in Vancouver. Gabriel has a passion for photofinishing and photography, and uses his experience as a photographer to ensure every print order he works on receives the same attention to detail as he would give his own work.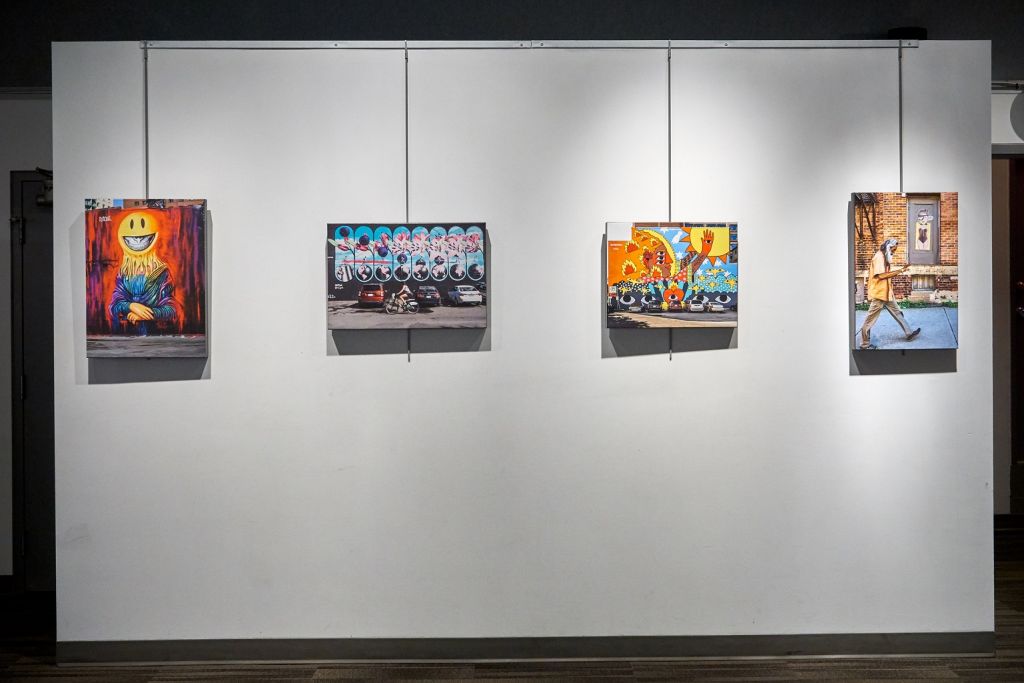 During the Capture Photography Festival this year, Gabriel was chosen by a panel of judges to be a featured photographer with not one, but two gallery exhibits in Vancouver. As part of this opportunity, Gabriel was provided space for his gallery exhibits, Rues de Montréal Part 1 & Part 2, and had his fine art work printed by the London Drugs Photolab. It was a unique and special experience for Gabriel, to be on the other side of the Photolab counter, as a photographer ordering prints for his gallery exhibits. To share a bit more about his experience, we sat down with Gabriel for a short Q&A:
Q: Tell us a little bit about your exhibit, Rues de Montréal.
A: Rues de Montréal portrays the streets of Montréal through 13 photographs taken during the summer of 2017, when the city celebrated its 375th anniversary. The images show the vibrancy of Montréal and question our use of public spaces and how people interact with them.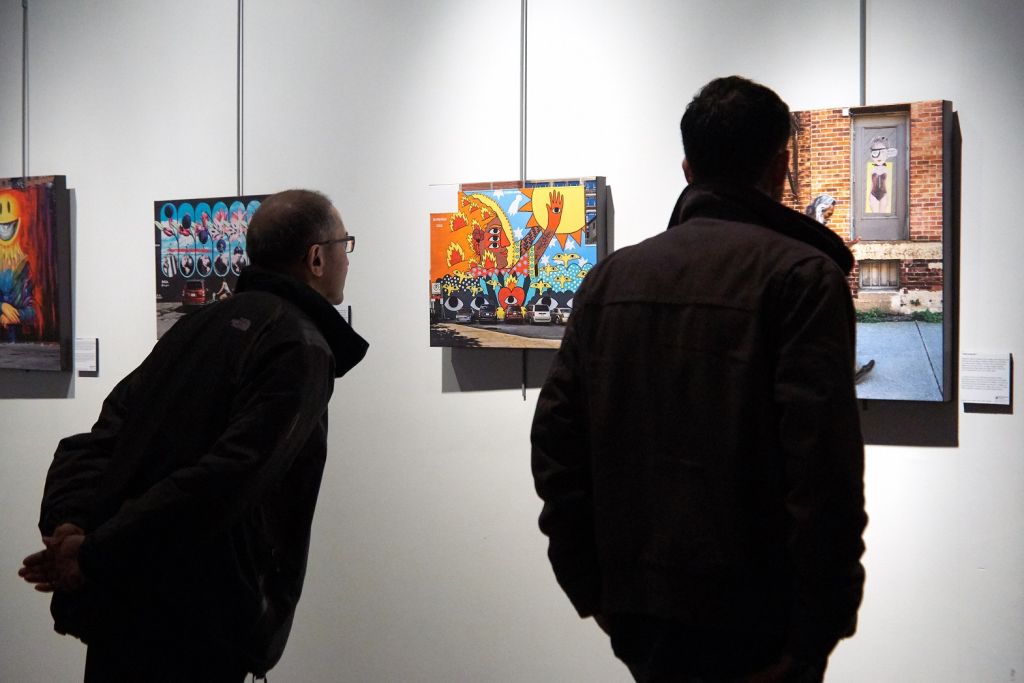 Q: What kind of print surface did you choose for your exhibit, and why?
A: All photos were printed and mounted on Metallic Canvas Gallery Wrap. I chose this media and finishing because it makes the colours pop out and creates more of a 3D effect.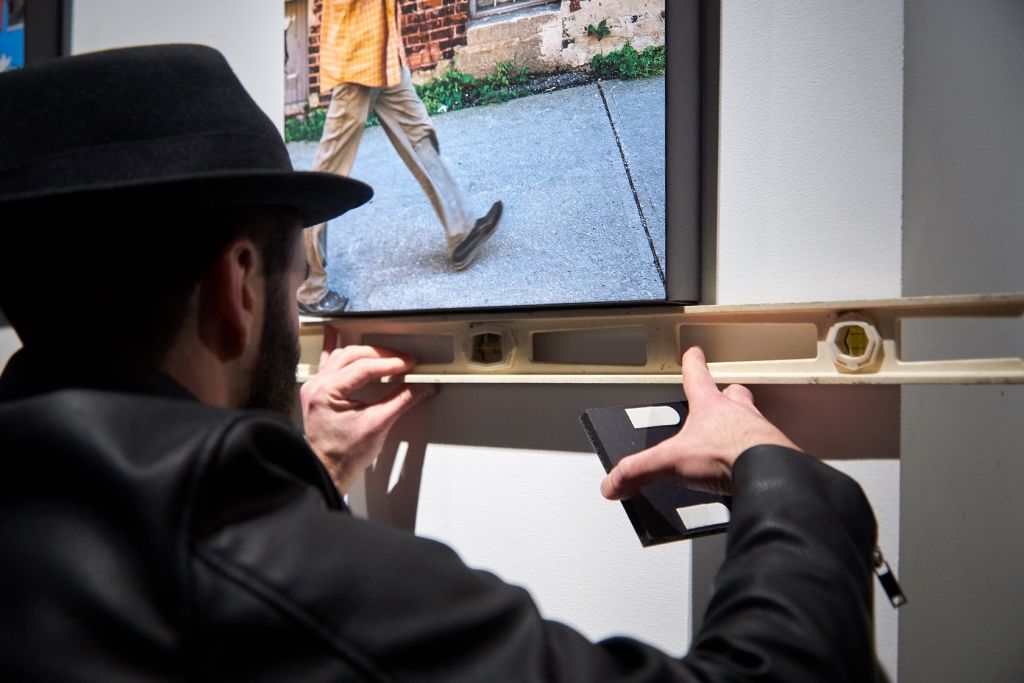 Q: What was your first thought when you saw the final prints up on the gallery walls? How did the print surface look and feel?
A: I got tears in my eyes. It was the outcome of 7 months of hard work to make it happen. The texture of the canvas definitely made me feel almost like the photos were paintings.
Q: You had a particularly interesting print that's caught the eye of gallery visitors. Tell us about it.
A: That's the "Black Moon". Before I went to Montréal, I knew about the revolutionary work of INSA, who's a renowned British muralist, and his project called "GIF-TI", which consists of photographing each layer the artist paints by hand. These images are then uploaded and overlaid to create the final piece, a looping GIF file. The viewers can download his app and point their smartphone camera towards his mural, which scans and recognizes the mural and plays the animation, bringing the piece to life. I wasn't expecting that his app would work with my print and I got really stoked about it. The augmented reality effect is definitely an extra attraction in this exhibit.
Q: What was it like to be on the other side of the Photolab counter, as a London Drugs Photolab customer?
A: It was a great experience from the beginning to the end. All the Canvas Gallery Wraps were packed separately, which made the logistics easier and safer. Besides that, the colours, contrast, and sharpness turned out exactly how I was expecting.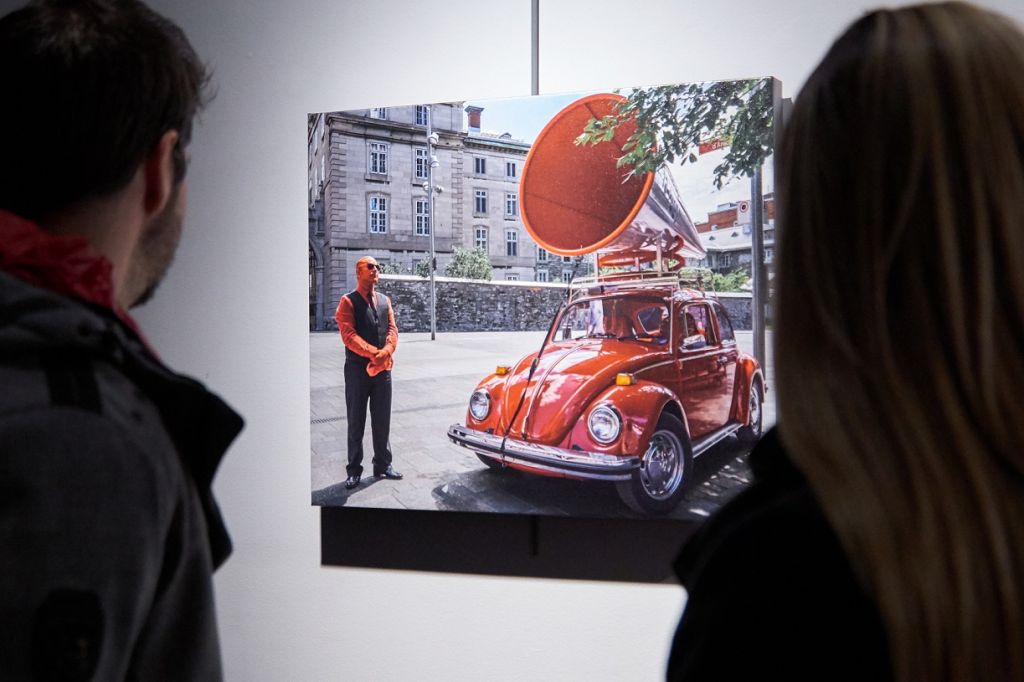 Q: Do you find it important to build a trusting relationship with your Photolab Technician?
A: As a professional photographer, I believe that this relationship is extremely important because we put so much love and effort into the execution and post-production of all photos, so the printing and finishing processes have to be high caliber. The delivery is as important as the medium.
Q: Has this experience helped you with your own interactions and work as a London Drugs Photolab Technician?
A: Absolutely. When I'm printing, mounting, framing or doing anything else in the lab, I always treat the customers' photos as if they were mine.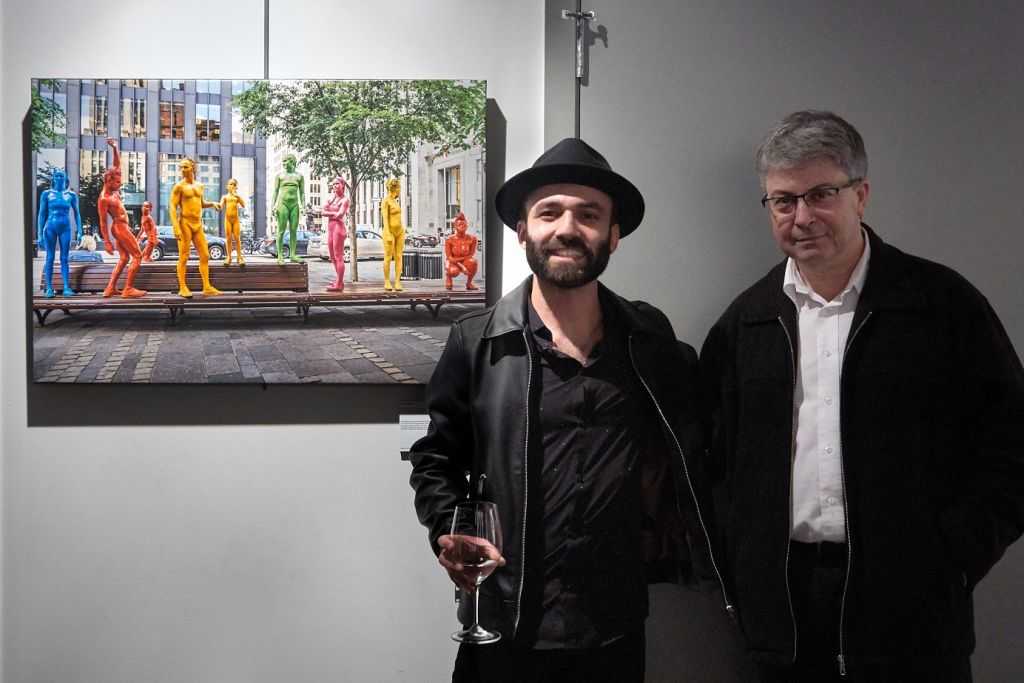 Gabriel (left) pictured here with his Photolab Manager, Bill Storey (right), who came out to support the opening of Gabriel's exhibit
You can see Part 2 of Gabriel's exhibit, Rue de Montréal, at Dunn's Famous BC Restaurant in Vancouver from April 16th to June 16th. For more details on the exhibit, visit Capture Photography Festival.