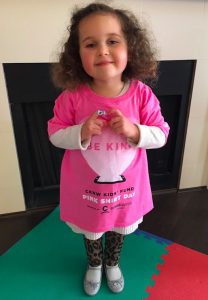 February 27 is Pink Shirt Day, a Canada-wide show of force against bullying. We're proud to help increase awareness of the anti-bullying movement, and promote one of the values we hold dear: kindness.
Pink Shirt Day got its start in Nova Scotia in 2007 when a group of Grade 9 boys took a stand against bullying by wearing pink shirts to school after a friend of theirs was bullied for doing the same.
The movement took off across the country and around the world.
The focus of this year's Pink Shirt Day is on cyberbullying, an issue which can affect everyone, but which is particularly challenging for teens.
One in three Canadian youth admit to having been cyberbullied.
---
6 Ways You Can Help Combat Cyberbullying
Here are six great ways to combat cyberbullying on February 27 and everyday:
Stop and think before you post. Ask yourself if what you're about to post is true, helpful, inspiring, necessary, and kind
Fill your friends' social media walls with positive messages
Stand up to bullying behaviour when you see it happening
Tell a trusted friend or adult about cyberbullying — whether it's happening to you or someone else
Parents: monitor your kids' online activities closely
Participate in Pink Shirt Day by wearing something pink to show that you do not condone cyberbullying
---
London Drugs is a Proud Supporter of Pink Shirt Day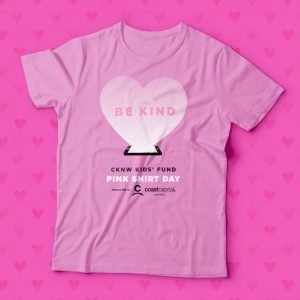 We're proud to support Pink Shirt Day, and have helped raise more than $1.4 million for the CKNW Kids' Fund supporting a variety of community organizations.
Official Pink Shirt Day T-shirts are available at all London Drugs locations across Western Canada in youth and adult sizes.
Net proceeds are distributed through CKNW Kids' Fund to support youth anti-bullying programs throughout Western Canada including the Boys & Girls Clubs across British Columbia, Alberta, Saskatchewan and Manitoba.
In addition to pink shirts, you can also purchase pink shirt plush bears, Be Kind toques, and pink wrist bands to raise awareness and funds to combat cyberbullying.
Together, we can beat cyberbullying!