We're all familiar with Thanksgiving but have you heard of Friendsgiving? It's a more casual take on Thanksgiving where you get together with friends and enjoy a fun evening with non-traditional activities and dishes (think potluck!) If you're thinking of hosting a Friendsgiving, we want to help you make it as memorable as possible. Keep reading and hopefully the following suggestions will help you to create new traditions for this holiday.
1. Food Ideas
Friendsgiving means you can forgo the traditional food and opt for fun and unique meal choices. Why not have everyone bring a different kind of homemade pizza or a different appetizer? You can even do a fondue, with everyone bringing a different dippable ingredient! This fondue set here includes 4 dipping forks and 3 ceramic ramekins. If you still really enjoy traditional Thanksgiving food, here are a few classic options with a twist:
Hawaiian Sweet Roll Stuffing
Butternut Squash Mac & Cheese
Sweet Potato Kale Pizza
Pumpkin Pecan Bread Pudding
Cranberry Turkey Paninis
Juicy Turkey Burgers
2. Kitchen Tools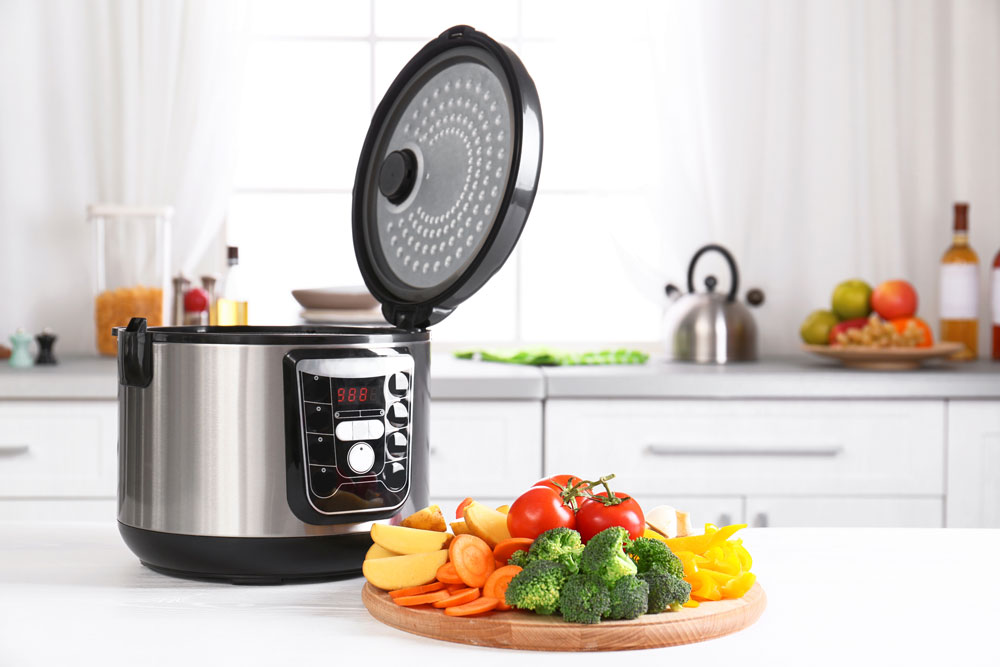 Once you've decided what you want to make, It's time to get out your kitchen gadgets. This Belgian Style Waffle Maker is an excellent choice for a fun meal idea, like pumpkin waffles. It's compact, easy to clean and can make up to 4 waffles at once. There's also the Chefman Panini Grill. It has a floating hinge to adjust to thicker sandwiches if you're feeling extra hungry, and non-stick plates if you love your sandwiches with extra cheese (like these cranberry turkey paninis). It also opens flat for grilling burgers and steaks. The options are endless and delicious!
Preparing your Friendsgiving dish for a larger group of people can take up a good amount of your time. That's where Crock-Pots come in. They are convenient multi-cookers that can make 5-star meals without you having to slave away in the kitchen. As well, using a Crock-Pot frees up your oven for cooking other dishes or desserts (Chocolate Pumpkin Piecaken, anyone?). The different sizes are great and allow you to prepare larger portions of food, especially during the holidays. Plus, as your meal cooks, you can go and mingle with your guests. If you want a chance to win one of these kitchen miracles, check out our Crock-Pot Crocktober contest here!

3. Going Green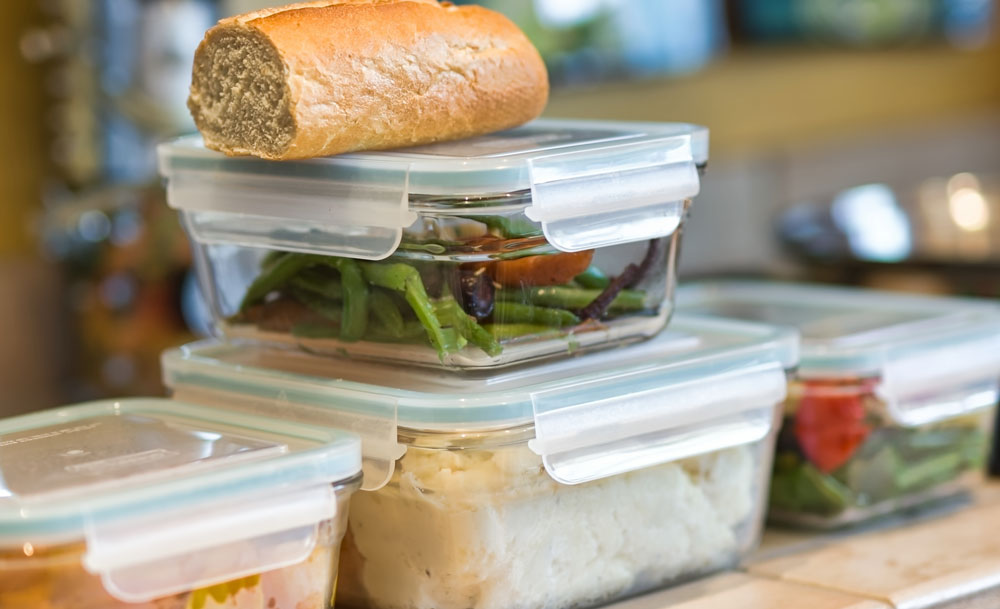 A lot of guests over means a lot of plates, cups and cutlery being used – maybe more than you have in the kitchen! One option is to have each of your guests bring a plate and set of cutlery with them from home. Or for easy clean up you could use paper and plastic, but that's not the best option for the environment. Why not use these awesome compostable cups, plates and cutlery? They are made from plant material and will biodegrade but are also heat resistant up to 200 degrees Fahrenheit!
Since Friendsgiving usually requires everyone to bring a different food dish, you will also end up with a ton of food. Make sure you have the right containers to store any leftover food in. Alternatively, you can purchase these reusable containers and pack the leftovers in them for guests to take home. Ask your friends to bring them to your next gathering so you can reuse them again for any leftovers. If there are scraps of food not worth saving, put them in a green bag or bin for composting. Taking all of these tips into consideration will help make your Friendsgiving a little more eco-friendly!
4. Entertainment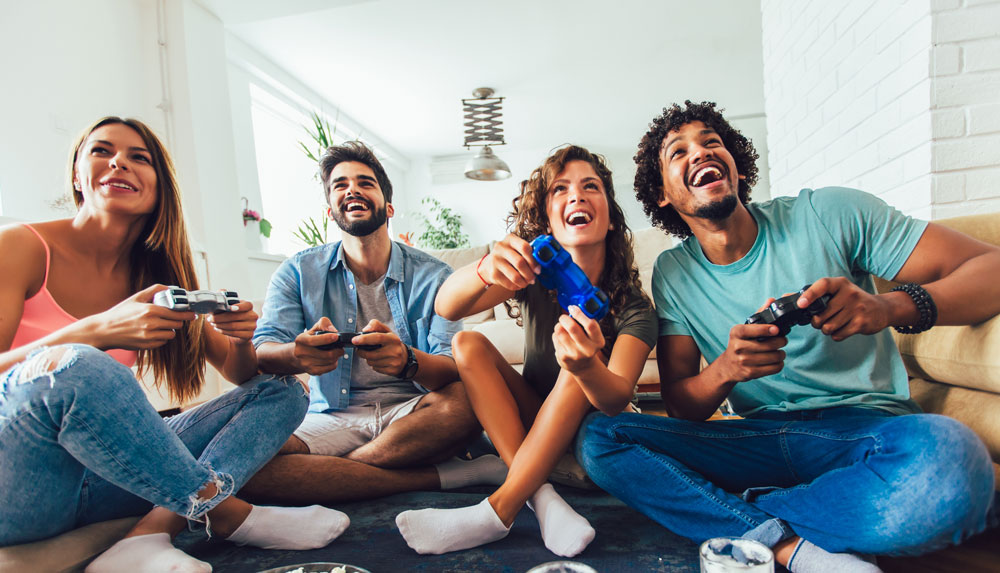 Play long into Friendsgiving night with some not-so-classic board games like Telestrations After Dark, Cards Against Humanity, Monopoly Cheaters Edition or Escape Room The Game. Not really a board games kind of crowd? If you have the game consoles, check out these multiplayer games like Super Mario Party and Super Smash Bros for Nintendo Switch or Little Big Planet 3 for PlayStation. If your gang is into music, why not grab a portable bluetooth speaker to play your favourite playlist? Finally, if your group of friends loves capturing the moment, you'll really enjoy the Fujifilm Instax Mini for taking instant photos that can be given out like souvenirs. It even has a selfie mode and mirror. If you want to take large group photos, try using a selfie stick. This one fits to most Smartphones and expands up to 38.5". Want to go old-school in a world of technology? Pick up some disposable cameras instead. Nothing beats that feeling of waiting to see how your photos will turn out after you've sent them to be developed at the Photolab!
Whether this is your first Friendsgiving or your fifth, we hope you've found these suggestions helpful. Whatever you choose to do, we wish you a Happy Friendsgiving!