Spring Break is here and if you're looking for innovative ways to keep your kids busy, we've got just what you need. Our Photolab provides free Take and Create books with templates designed to encourage kids to explore their creative side; they're a fun family activity! Once they've created their works of art in the free book, you can purchase magnets, mugs or even coasters with your kid's masterpiece on them!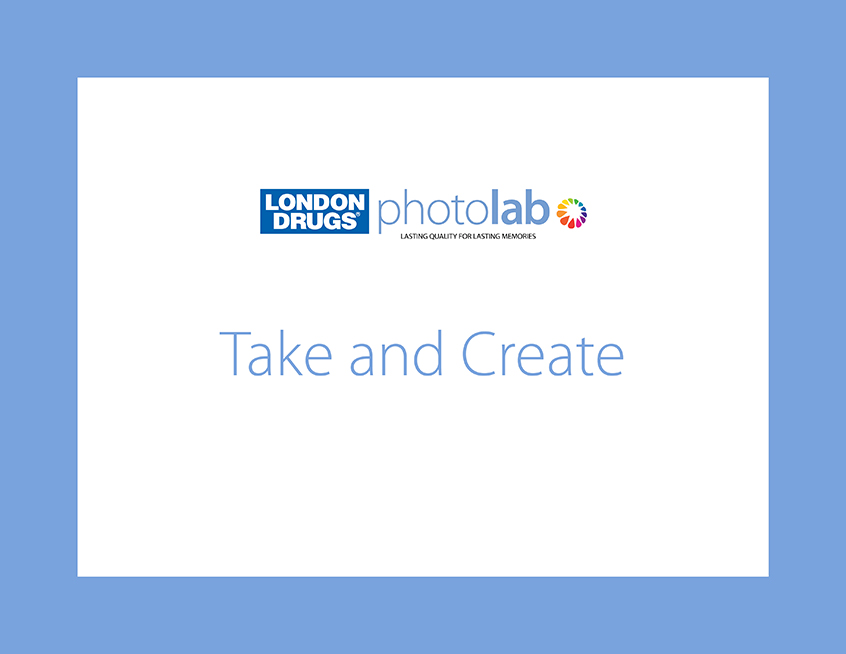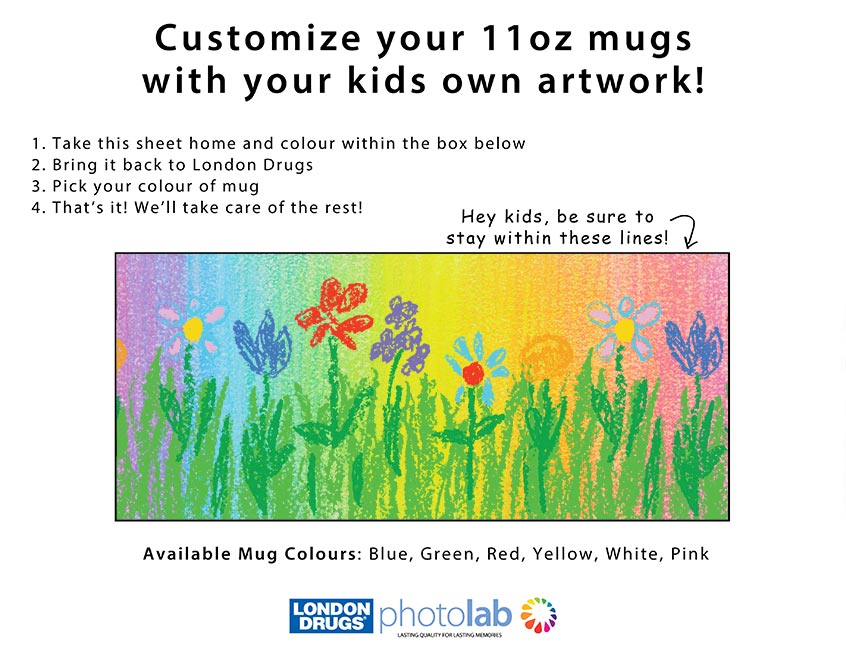 Great for kids of all ages, the books provide simple templates for kids to draw on – like the mug template pictured above. The templates are sized according to product, so we can easily scan and print onto your chosen surface. Just pick up your free Take and Create book from your local London Drugs Photolab, bring it home and let the kids have fun drawing and colouring their own designs. Want to get in on the action too? Colour a few of the templates yourself along with the kids! Once you're done, bring the book with the templates back to the London Drugs Photolab, where we'll scan the artwork and print it on the photolab products you choose to purchase.
Or, if the kids are getting a little stir crazy in the house, and you've got shopping to do…just drop by our Photolab and let the kids colour in their Take and Create book in the store while you shop!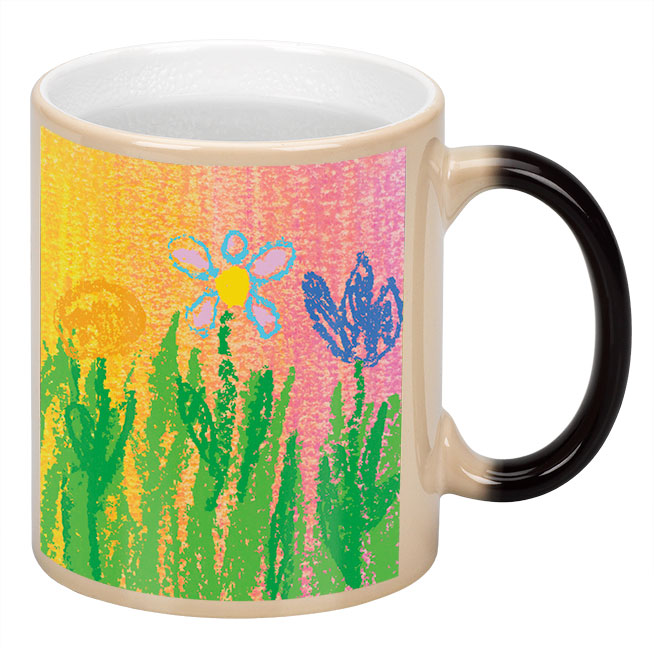 Did you know you can also bring in any paper copy of your kid's artwork and we can scan it and put it on any of our Photolab products? Or simply use your at-home scanner, and upload the digital copy directly to our Photolab website! Choose from bookmarks, coin banks, blankets, mouse pads and gamer pads, key chains, ornaments and more to print on. There are also all kinds of cool products like beach blankets and beach bags available, if you're planning on jet-setting somewhere warm for Spring Break.
So, get started on your kid's spring break project by visiting your local London Drugs Photolab and pick up your free Take and Create book today!