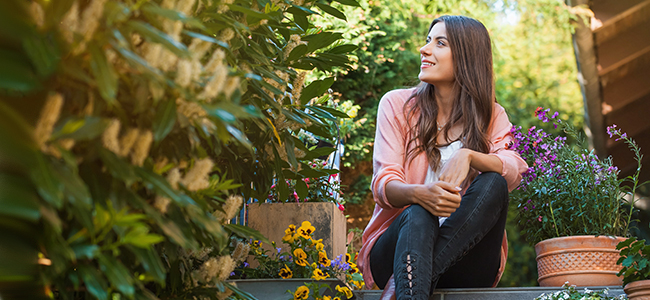 With people spending most of their spring and summer closer to home this year, there is no better time to create an outdoor oasis for you to spend your lazy afternoons in. Make it comforting and inviting with furnishings, outdoor décor and even backyard lighting for those cozy evenings.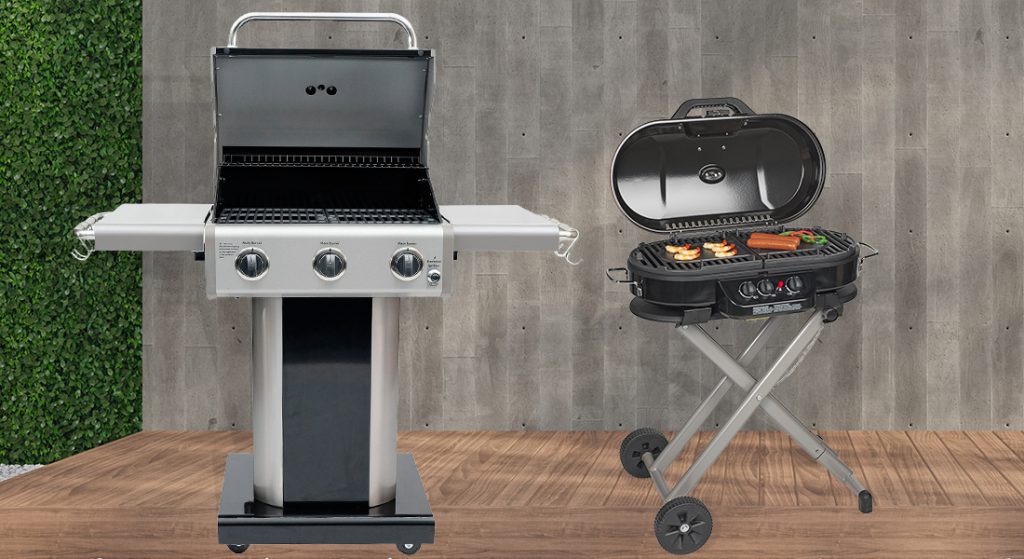 No one can argue that enjoying outdoor BBQs is one of the highlights of warmer weather. The Kenmore Pedestal Grill features 522 sq. in. of cooking space and the generous side shelves fold down for compact storage. This 3-burner patio grill features an electronic ignition for easy lighting, porcelain-coated cast iron cooking grids and a durable porcelain-enameled lid with a stainless steel handle.
Coleman RoadTrip 285 Portable Stand-Up Propane Grill features sturdy quick-fold legs and 2 wheels for hassle-free setup, take down, and transport. Plus it features an Insta-start ignition button for matchless lighting! (Just make sure to play it safe and picnic or barbecue at home to maintain social distance, until COVID-19 restrictions are lifted.) Find these and other BBQ and Outdoor Cooking Essentials here.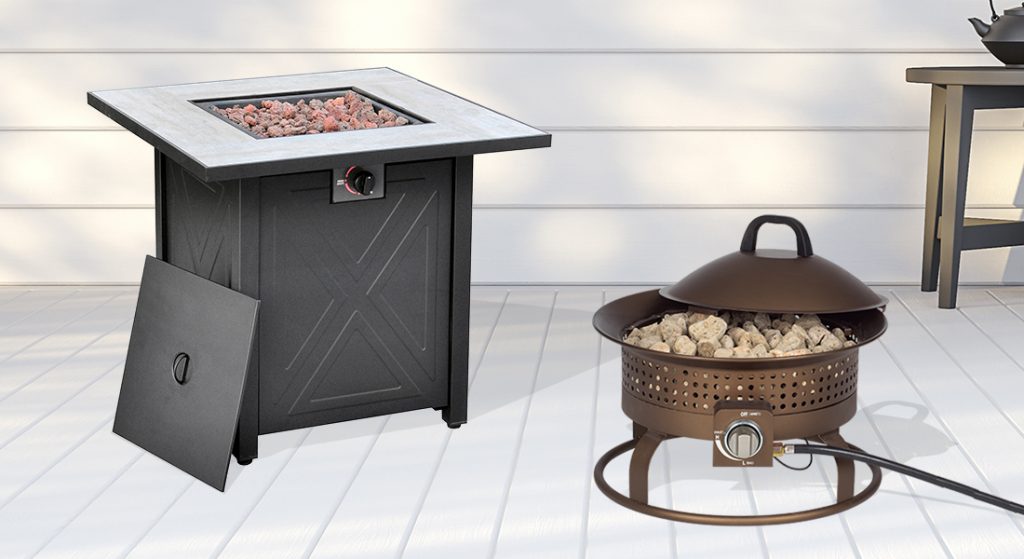 Warm up on those chillier nights with Bond Steel Gas Firetable or Portable Gas Fire Bowl. The bowl comes with pumice stones, locking lid with carry handle, 10ft propane gas hose with regulator and tank seat. Both are great for marshmallow roasting or adding a relaxing ambiance to your outdoor space. Find these and other outdoor heaters here.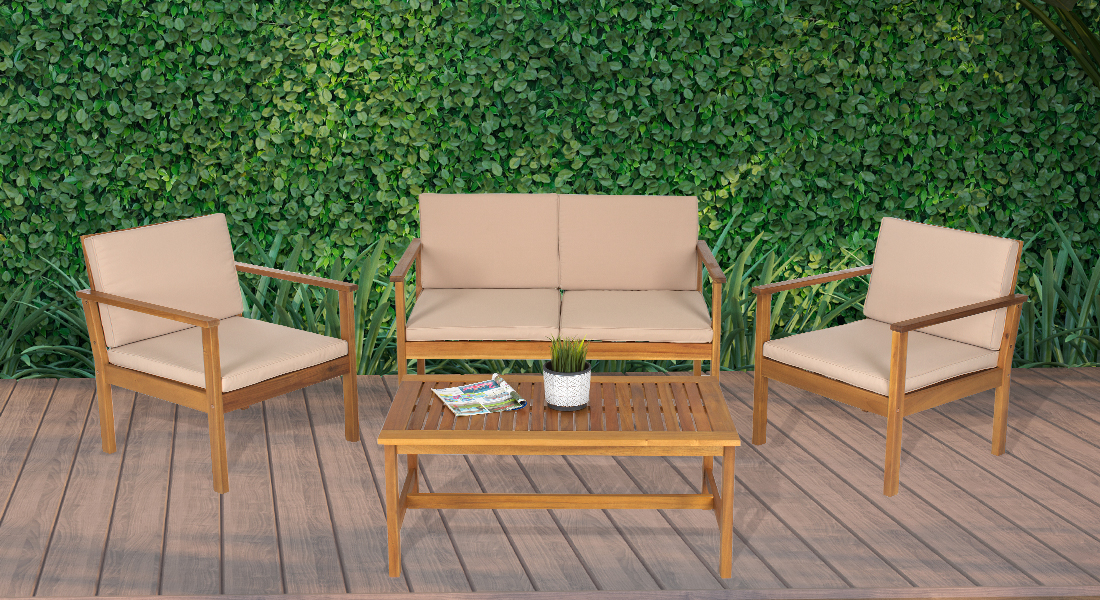 Make the most of outdoor spaces with a fresh patio set. This Collection Cosetta Patio Set is made of light weight Acacia wood construction and soft comfortable cushions. It's small enough to fit most patios, while still providing enough room to seat 4 adults. The coffee table offers a sturdy construction with a decorative slat design top and stabilizing cross bar at the bottom. The set includes 2 arm chairs, 1 bench all with cushions and 1 coffee table.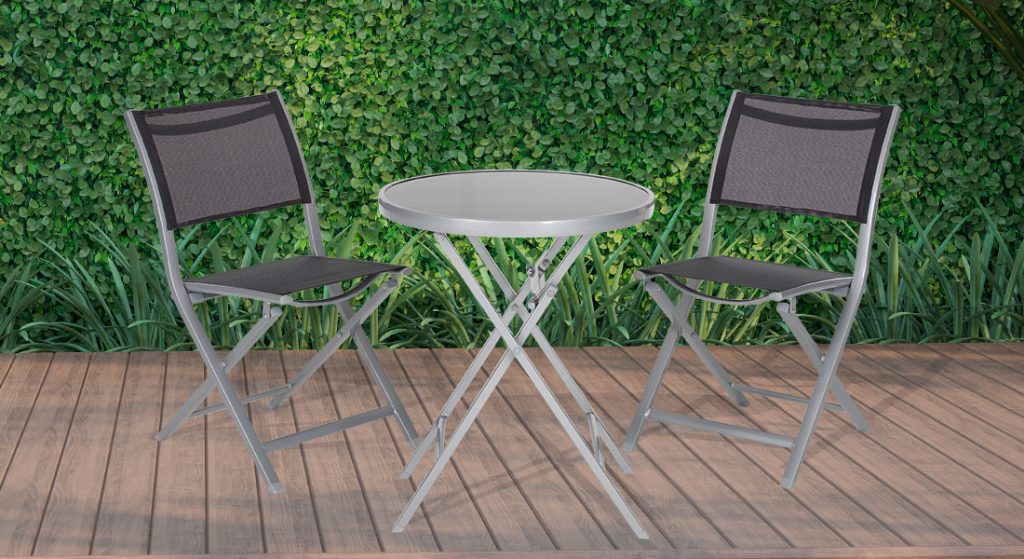 The simple classic design of the Collection Bistro Set features two folding chairs and a Bistro table that also folds. The silver metal construction with black mesh chairs will suit any patio décor.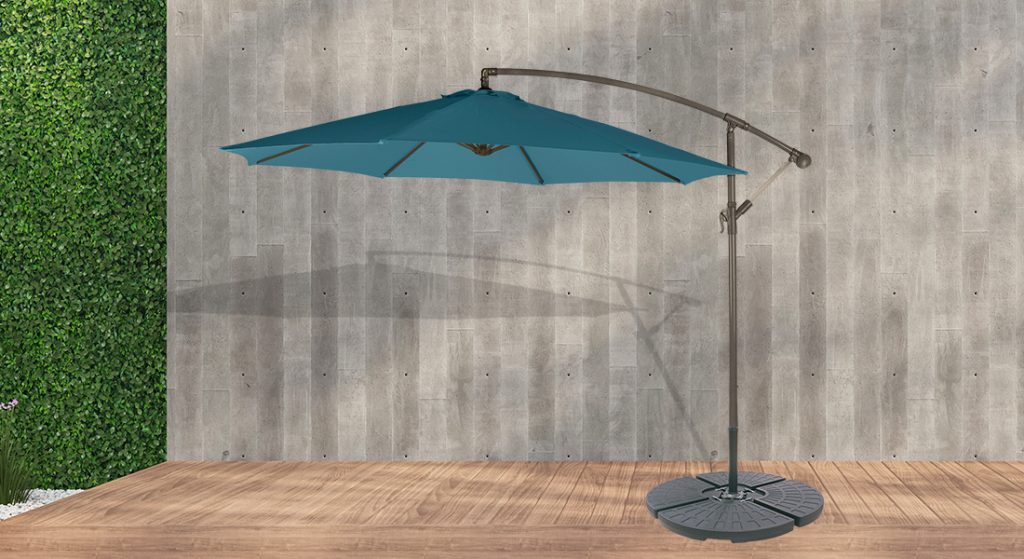 Create some shade so you can cool off on the hotter days with this 10ft. Bond Offset Umbrella Set. It includes 4-piece base and is available in blue, red or taupe.Customize your outdoor space with these and other patio furniture and accessories here.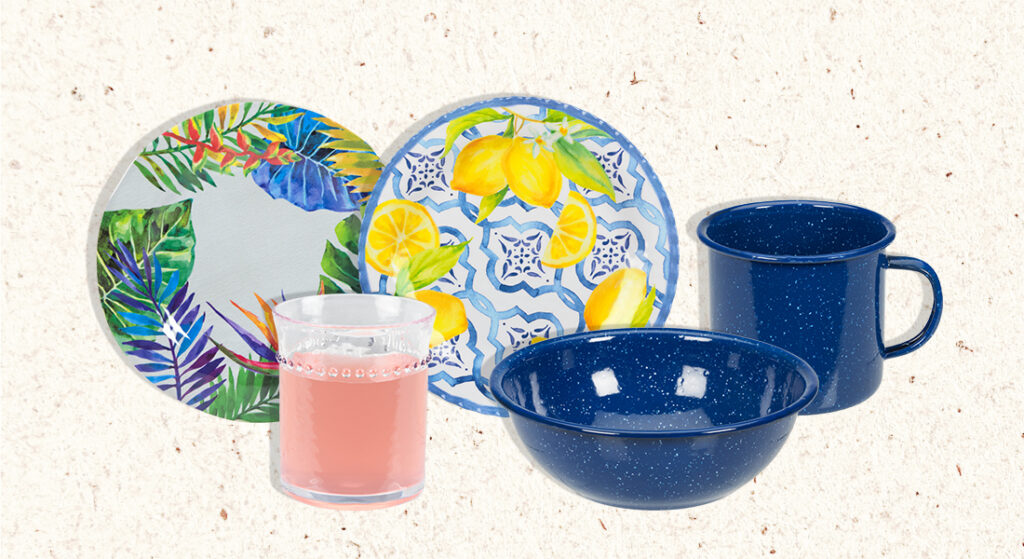 Express your personal style with our wide selection of tableware and accessories. You'll be surprised at how many choices there are to fit your patio theme. Plus, with much of our tableware made from durable materials, you'll have no problem bringing it outdoors. Browse our full selection here.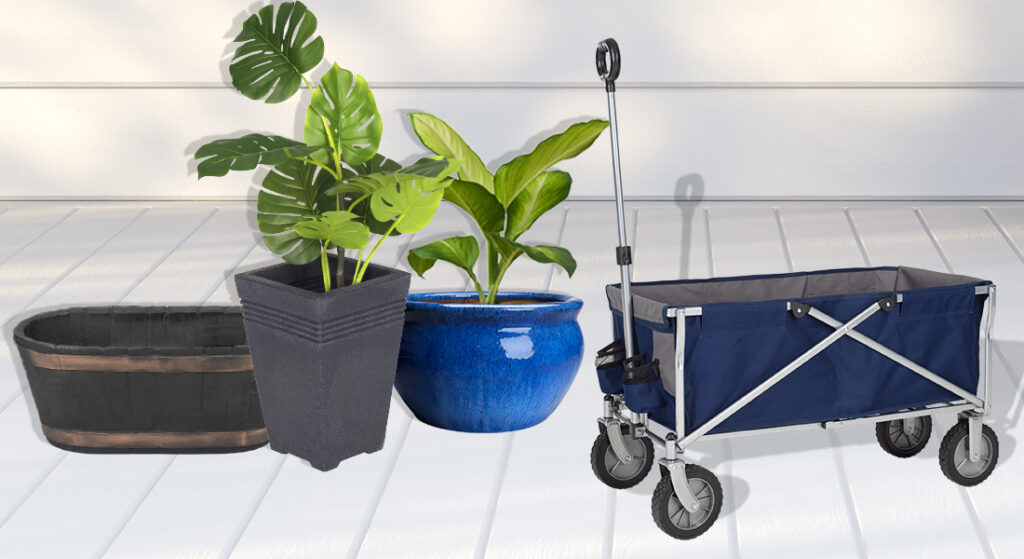 Work on your green thumb with our selection of outdoor planters and gardening tools. Planters and pots are perfect for adding a pop of colour without digging up the backyard. With our large selection of different styles and sizes, we're sure you'll find something that fits your outdoor space, regardless of its size. Plus, you can cart along all your gardening tools in this handy folding wagon from our Collection line. Browse our full selection of garden tools and planters here.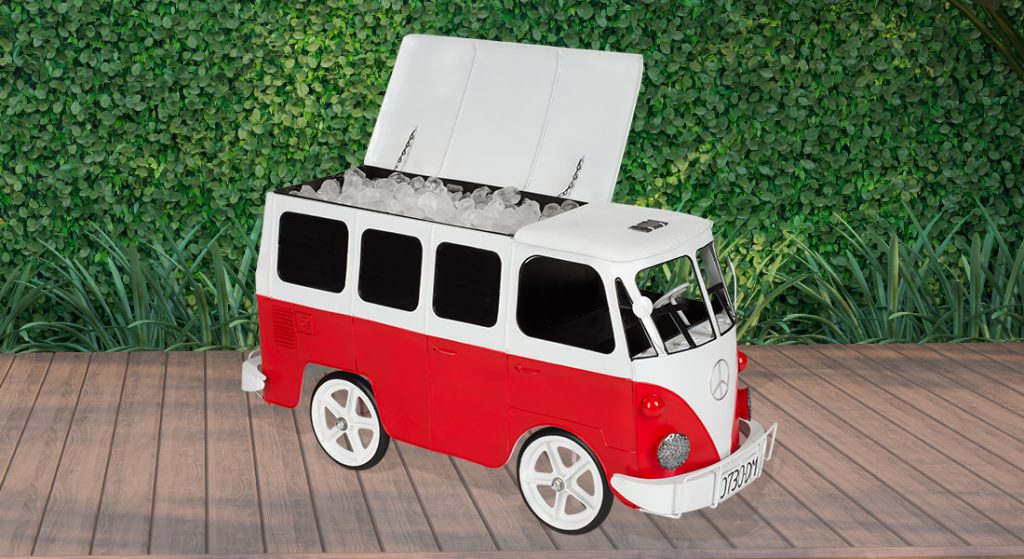 If you want to add a bit of functional style to your outdoor space, check out this Craft Van Cooler from our Collection line. Not only does it add character to your patio, you can also keep all your beverages cold. You can even use it to store other items when you're not using it as a cooler, to maximize smaller patio spaces. Browse this and other outdoor accessories here.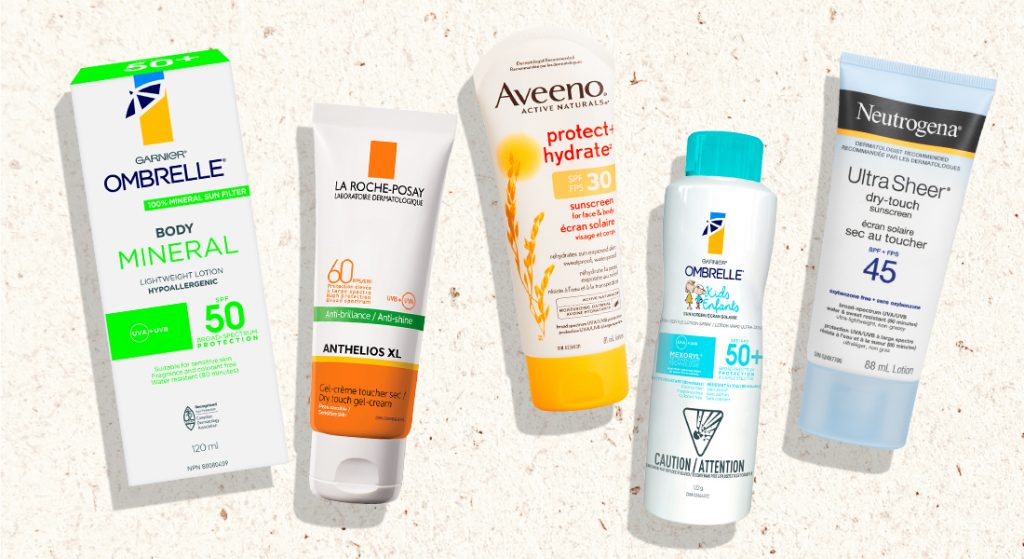 Regardless of how much time you spend outdoors, make sure you're well protected from the sun. From lotions and sprays to mineral options, you can find a sunscreen that's right for you here.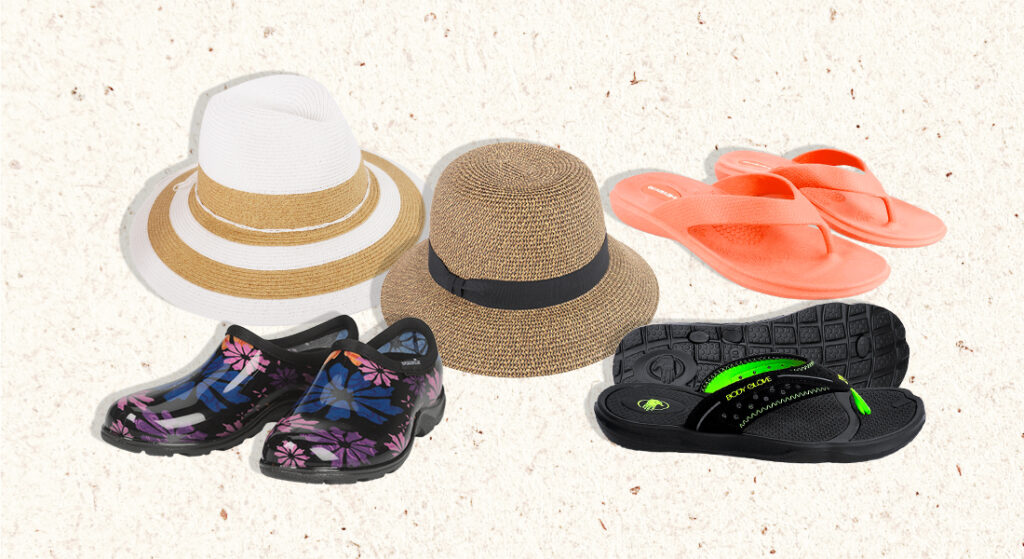 Whether you're playing with your kids, doing some gardening or just soaking up a little sun, make sure you're adequately dressed for the outdoors. We've got a selection of sandals, hats and comfortable clothing to help make spending time in your backyard more enjoyable. Explore our full clothing and shoe selection here.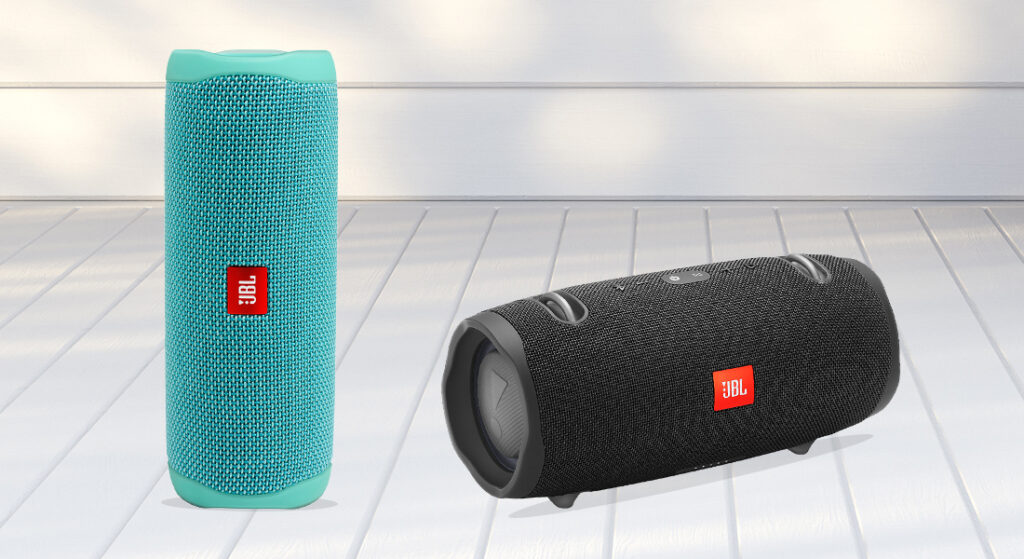 Music adds a whole new element to your time outdoors, so why not use a bluetooth speaker to play your favourite tunes outside? The portability makes it convenient to take it anywhere in your patio space. Browse our full selection of bluetooth speakers here.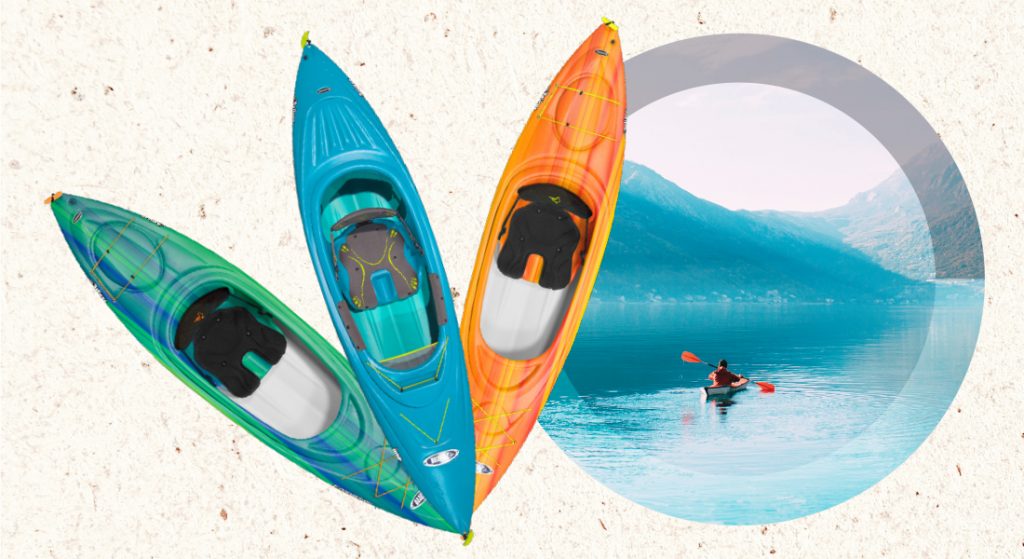 If you're looking to have some fun outside your yard, the Pelican Fazer 100 Kayak is the perfect choice. Built on a twin-arched, multi-chine hull, this sit-in kayak offers great stability and good tracking. It features an adjustable ERGOFORM padded backrest with seat cushion for comfort, a storage hatch with bungee cord to store your gear, a cockpit table, bottle holder, drain plug and carrying handles. Made of RAM-X impact-resistant material, it is built to last. So bring your Fazer 100 with you on your next adventure at the lake and create memorable stories worth sharing with everyone.  Find these and other outdoor toys and fun here.