Vacation is meant to be a time when you and your loved ones can get away from everyday worries, have lots of fun and relax. The last thing you want to do on vacation is stress about your home security. And while a comprehensive homeowners insurance policy from The Insurance Services Department of London Drugs can definitely give you peace of mind when you're away, it's important to complete a few simple safety tasks as well. Check out a few of our favourite home safety tips below: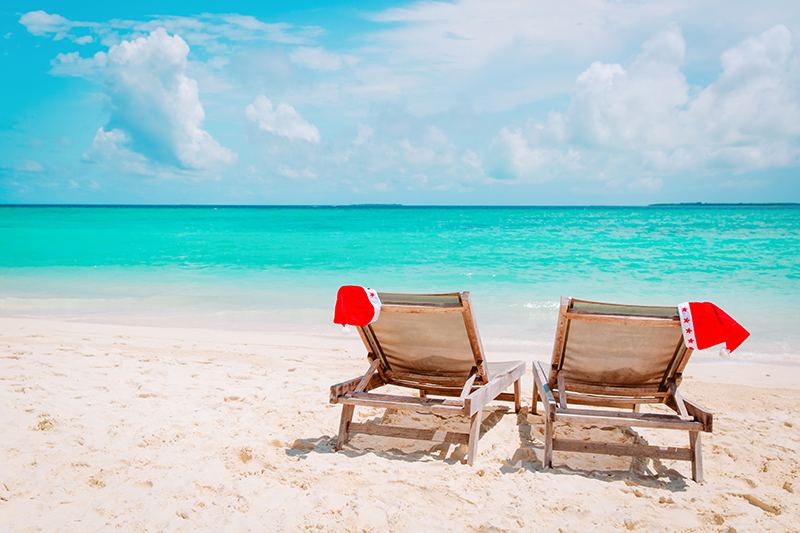 Before you head out on your holiday in the sun, you should make an easy-to-follow safety checklist that will allow you to make sure your home is protected from theft, vandalism and natural disasters. You wouldn't pack for vacation without ticking off a checklist, so why not do the same and create a simple home security and maintenance checklist too?
Protect the Inside of Your Home
Use timers on your interior lights. Keep burglars away at night by making it appear as if someone is home with lights that are set to go on and off at normal evening hours.
It's impossible to know when a power surge will hit your home, so it's always a good idea to be prepared for the worst. Disconnect any major appliances that won't be in use like your TVs and computers, plugging everything else into a surge protector.
Don't forget to set your alarm before you leave the house. Contact your alarm company to let them know you will be away from home for an extended period of time.
Don't give burglars an excuse to invite themselves in. Secure your valuables that you keep in the house and, if possible, store jewellery and other valuables in a safe deposit box.
While this may seem obvious, double check that you've locked all windows and doors before jetting off.
 Outdoor Safety
Will you be away from home for more than a week? If so, it's a good idea to arrange for lawn care. You can ask a neighbor to tackle your lawn or simply hire a local service but trimmed trees and a well-manicured lawn are great for deterring burglars.
Set up timers for exterior lights as well, making sure they follow your regular night time schedule.
Prevent mail and newspaper deliveries from piling up by putting a temporary hold on your accounts. You can also have them picked up regularly by a trusted friend or neighbour, just to make sure you're not an easy target for burglars.
If you have any hidden keys on your property, remove them from their hiding spots and put them in a safe place.
Lock your garage. Even if it doesn't provide access into the house, any valuables kept inside are at risk of being stolen.
Protect Your Home with Comprehensive Insurance Coverage
Want to learn more about the benefits of investing in a comprehensive home insurance policy from The Insurance Services Department of London Drugs? Contact our friendly team online today to get a quote!