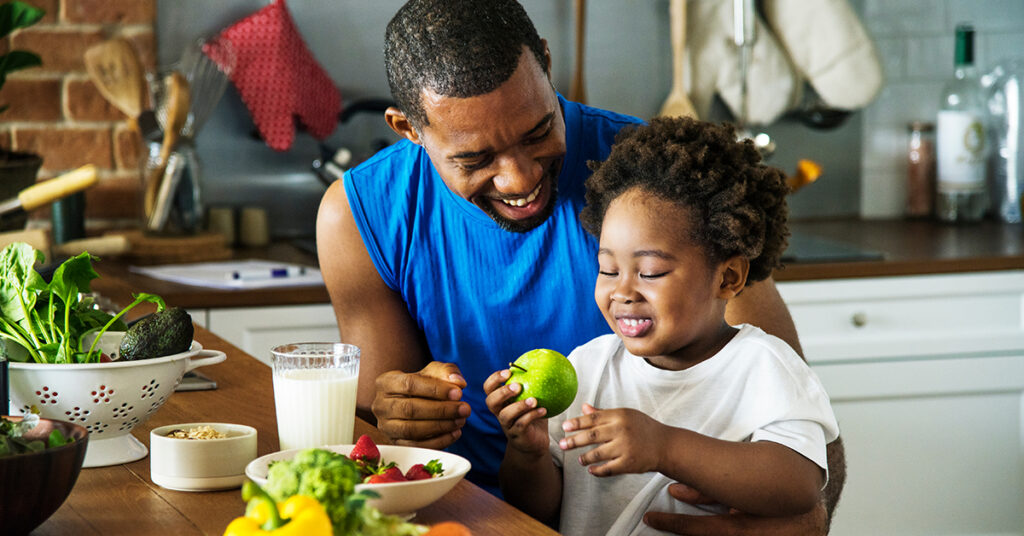 The most important aspect of diabetes management is controlling blood glucose (blood sugar) levels, and making healthy lifestyle choices plays a major role in achieving that goal. These healthy lifestyle choices fall into six main categories:
Healthy eating
While there is no single diet that is right for everyone with diabetes, there are a number of different eating plans that can help you manage your blood glucose levels, your blood pressure, your cholesterol, and your weight—all of which will help reduce your risk of developing diabetes-related complications such as heart attack and stroke. A registered dietitian can help you develop a meal plan that is best suited to meeting your personal needs, but here are some general guidelines to get you started:
• Diabetes Canada recommends choosing foods lower in fat, sodium (salt), and sugar. Fat adds extra calories, and saturated fats and trans fats increase the risk of heart disease. Salt and salty foods can lead to high blood pressure. Sugar adds extra calories and can make it more difficult to control cholesterol and manage blood glucose.
• How much you eat is just as important as what you eat, and your diabetes care team can guide you regarding portion sizes that are right for you. Canada's Food Guide recommends filling half of your plate with vegetables and fruits. (People with diabetes should choose more vegetables than fruits because vegetables generally contain less sugar than fruits.) Separate the remaining half of your plate into two equal parts and fill one with protein food and the other with whole grain food.
• Making water your primary beverage choice will also help, because it is a sugar-free and calorie-free way of quenching your thirst.
• If you use alcohol at all—and you should check with your doctor to make sure it is safe for you before consuming alcohol—do so in moderation.
Physical activity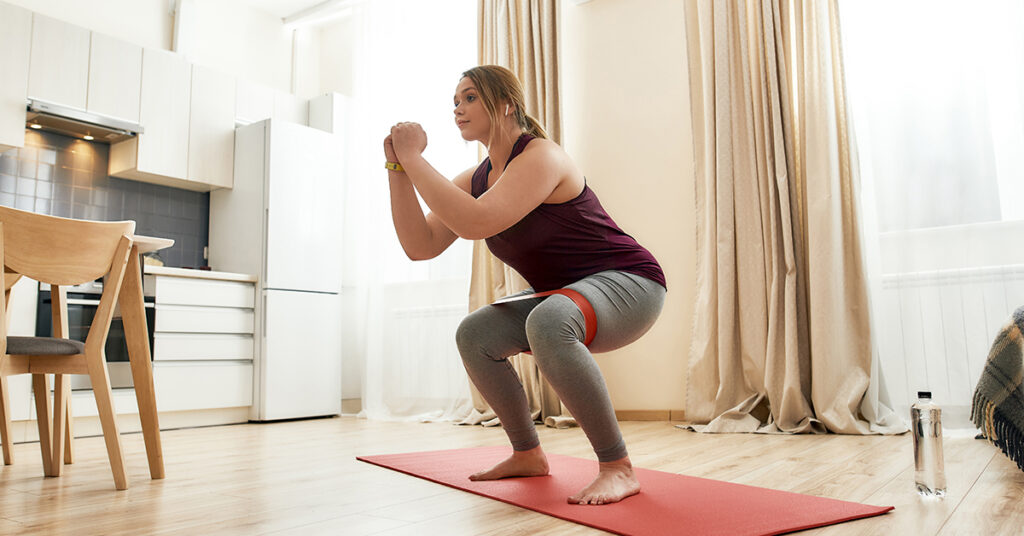 Adding physical activity to your day is an important part of managing your diabetes as well as your overall health. You can start becoming more active by limiting the length of time you sit. Get up every 20 or 30 minutes and stand or move around. There are two types of exercise that are particularly important for people with diabetes:
aerobic exercise and resistance exercise.
• Aerobic exercise involves continuous movement that increases heart rate and breathing. Examples of aerobic exercise include walking, jogging, and riding a bicycle. In addition to helping you become more fit, the benefits of aerobic exercise include helping you achieve healthier levels of blood glucose, blood fat, and blood pressure.
• Resistance exercise involves brief, repetitive exercises with weights, weight machines, resistance bands, or your own body weight. The benefits of resistance exercise include maintaining or increasing lean muscle mass, burning calories even while at rest, and weight control.
Getting started on your physical activity program will require some preparation, especially if you have been inactive for a while. Speak with your doctor before beginning any new exercise program to make sure that the activities you are planning to engage in are appropriate for you. Wear comfortable clothing and proper-fitting shoes that are right for the activity. Monitor your blood glucose level before starting to exercise and carry a fast-acting carbohydrate with you in case your blood glucose drops too low.
A healthy weight
Maintaining a healthy weight should be part of your diabetes management plan. Eating healthy and being physically active will help you control your weight, but even if your weight is in a healthy range, excess fat carried around the waist can raise your risk of high blood pressure, high cholesterol, and heart disease. The best way to determine if your waist is causing a problem for your health is to measure it. To get an accurate measurement, stand upright and place the measuring tape around your waist. Exhale normally and read the tape. Unless your healthcare provider advises differently, women should aim for a waist circumference of no more than 88 cm (36 inches), and men should aim for a measurement no greater than 102 cm (40 inches).
Your treatment plan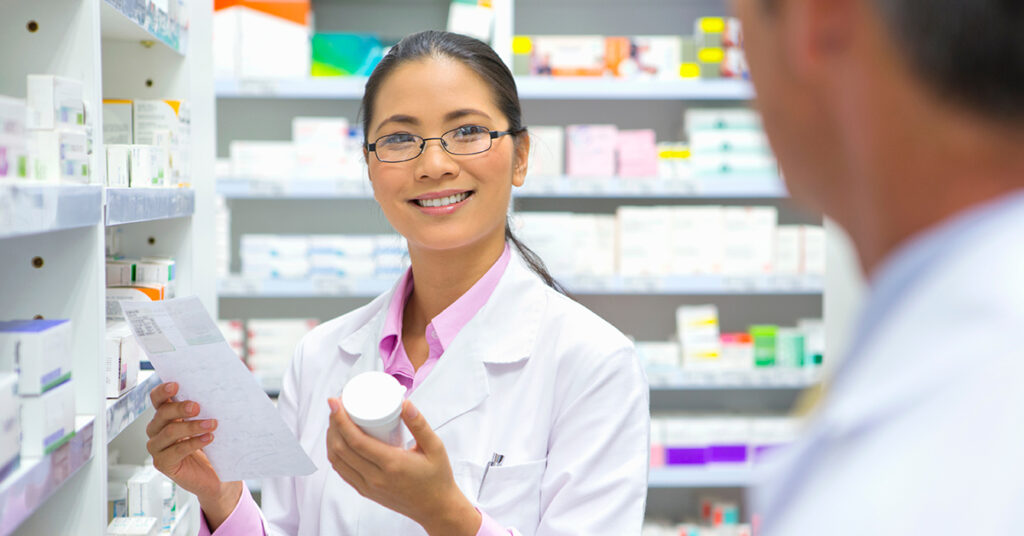 Along with following your meal and activity plans, if your doctor has prescribed medication or insulin for you, it is critical to take it exactly according to the directions—every dose, every time.
Don't smoke
Smoking and exposure to second-hand smoke increase a person's risk of developing heart disease and stroke. Because the risk of heart disease is already higher in people with diabetes, it is especially important for them
to avoid smoking. If you smoke and want to stop, your London Drugs pharmacists can advise you on products and strategies that can increase your chances of quitting successfully.
Blood glucose monitoring
Your diabetes care plan is focused on managing your blood glucose levels to keep you as healthy as possible and prevent complications. Monitoring your blood glucose will provide the information your healthcare team needs to guide you in making lifestyle and medication changes to improve your diabetes management. If you are newly diagnosed, it is important to receive training on how to use your meter properly. You will have to learn:
• how to get a blood sample
• where to take the sample from
• how to use and dispose of the lancets you use to pierce your skin to get the sample
• the size of the blood sample you will need
• the type of blood glucose strips to use
• how to check your meter to ensure that it is accurate
• how to clean and maintain your meter
There are newer types of glucose meters that don't require you to draw a blood sample. A flash glucose meter uses a sensor that is inserted under the skin, usually in the upper arm, that measures blood glucose. A hand-held scanner swiped over the sensor enables the user to read the blood glucose level. A continuous glucose monitor (CGM) is a device that also uses a sensor inserted under the skin to check blood glucose. A CGM monitors blood glucose continuously throughout the day and displays the readings. These monitors also provide alarms that alert users to high and low blood glucose levels, and they can be integrated with insulin pumps. Your diabetes care team can help you find the glucose monitoring system that best matches your personal needs.
Target blood glucose levels vary depending on a number of factors including age, medical condition, and other risk factors a person has. For example, targets can be different for pregnant women, seniors, and children 12 years of age and younger. Your healthcare provider will be able to tell you what your personal target range should be.
Read other health-related articles in our Living With Diabetes Magazine here.