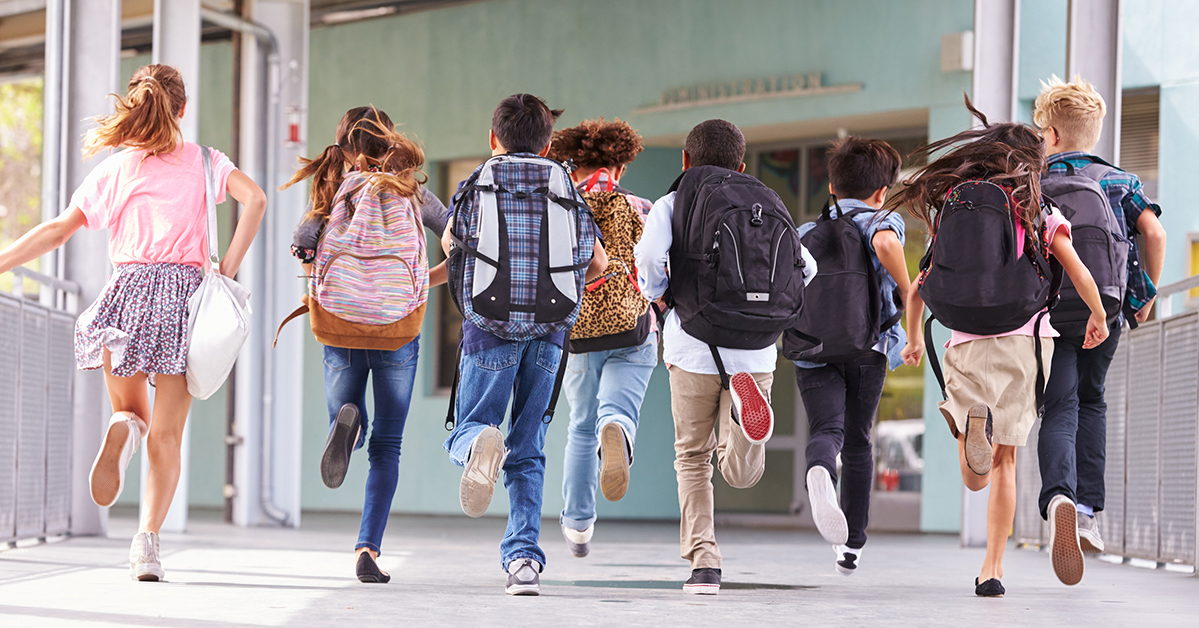 Students with diabetes spend more than half of their waking hours in school during weekdays, so it is extremely important that the students, their parents or guardians, school personnel, and healthcare providers understand their roles and responsibilities in helping these students manage their diabetes and their schoolwork. They must all work together to meet the varying needs of each individual student.
Daily management
Daily diabetes management requires a balance of medication, food, and activity. A student whose blood glucose climbs too high or dips too low may be unable to perform school-related tasks. Often help from school personnel can provide the assistance that students need to manage their diabetes effectively.
Individual care plan
It all begins with the student's individual care plan (ICP), which should be given to the school by the student's parents or guardians. The ICP provides the school with pertinent details about the student's daily diabetes management program and plans for dealing with emergencies.
The plan should provide the following information:
• Emergency contact information for the student's parents or guardians and contact information for the student's healthcare provider
• The type of diabetes the student has
• Medication/insulin dosing schedule
• Blood glucose (blood sugar) target range and frequency of testing
• Symptoms of hypoglycemia (low blood glucose) and hyperglycemia (high blood glucose) along with instructions for appropriate treatment
• Treatment options for dealing with hypoglycemia and hyperglycemia, including emergency procedures for dealing with severe hypoglycemia and hyperglycemia
• A plan for preventing hypoglycemia following periods of increased activity
• Information about the proper storage of medical supplies and equipment the student might require while in school
Nutrition
It is important that students with diabetes eat all meals and snacks on time. School personnel must make sure that the students have enough time to finish all of the food they are supposed to eat. Younger students may need supervision to ensure that they consume everything they are supposed to eat when they are supposed to eat it.
Physical activity
Being physically active is important for people with diabetes, so students should be encouraged to participate in sports and other activities that include exercise. However, planning is important to ensure that their blood glucose levels remain in the safe range. Physical activity can trigger hypoglycemia. Sometimes an extra snack can bring blood glucose levels back into the safe range, but it is important that school personnel recognize the signs of hypoglycemia and hyperglycemia so that they can take appropriate action in a timely manner.
Warning signs of hypoglycemia (less than 4 mmol/L):
• Confused, unable to concentrate
• Drowsy
• Feeling shaky
• Headachy
• Hungry
• Increased heart rate
• Light-headed
• Nauseated
• Nervous, irritable, anxious
• Numbness or tingling on the lips or tongue
• Sweaty
• Weak
Warning signs of severe hypoglycemia (less than 2.8 mmol/L):
• Confused and disoriented
• Having a seizure
• Loss of consciousness
Warning sign of hyperglycemia:
• Being tired
• Feeling thirsty
• Urinating more often than usual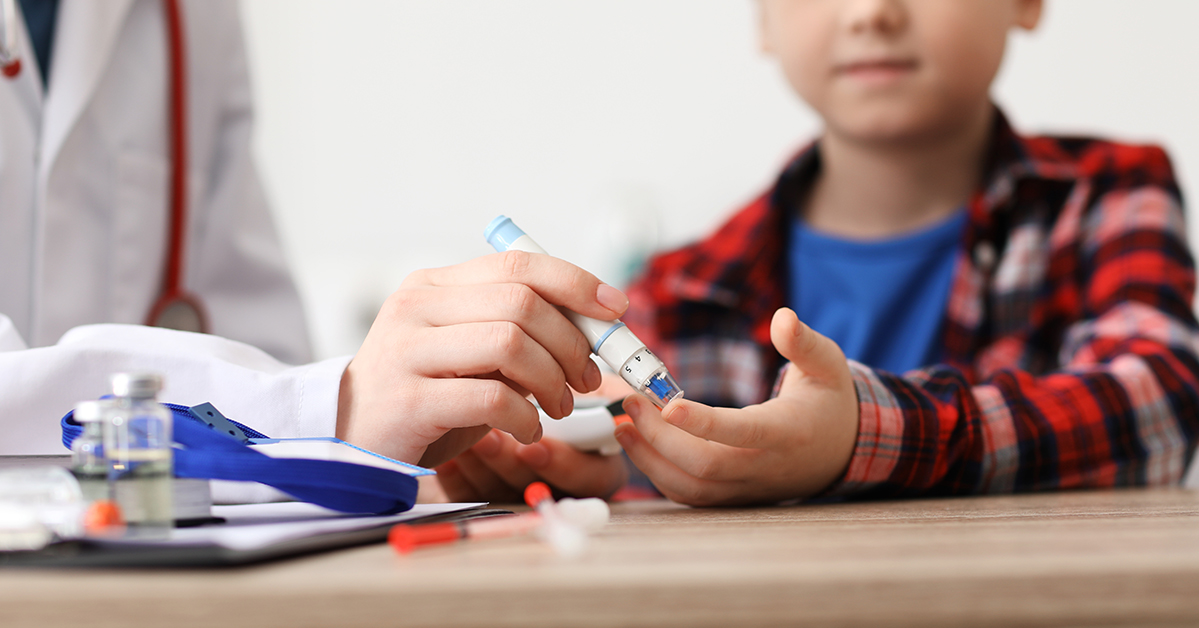 Medications & insulin
The medication management schedule outlined in the student's ICP should be followed very carefully. Some students may require supervision with medication or insulin administration, and parents/guardians must provide permission for school personnel to administer medications or insulin, and the school personnel must be provided with proper training. While some students with diabetes may have type 2, which can often be managed with oral medications, most students with diabetes have type 1, which means they require insulin. Insulin is delivered in three ways: by syringe, by insulin pen, and by insulin pump.
Syringe:
Insulin is stored in a vial and drawn into a syringe that is used to inject the insulin under the skin into an arm, thigh, buttocks, or stomach.
Insulin pen:
The pen contains a cartridge of insulin and a dial that permits the user to select the proper dose. A pin on the tip of the pen is used to inject the insulin.
Insulin pump:
This device administers insulin continuously through a small tube under the skin. The user can direct the pump to deliver an extra dose when more insulin is needed.
Insulin must be stored properly in order to be effective. Unopened vials or cartridges should be refrigerated until ready to be used. It is important to make sure the insulin does not freeze. Once opened, most vials and cartridges can be left at room temperature for up to 30 days. Insulin that has passed its expiry date should not be used.
Special accommodations
Special accommodations may need to be made for students with diabetes. For example:
• They must be given time and a place to test their blood glucose levels and to take their medications or insulin in accordance with their ICPs.
• They should be allowed to keep a water bottle with them.
• They should be allowed to take bathroom breaks as often as necessary.
• They should be allowed to snack when necessary to maintain a safe blood glucose level.
• They should be allowed to participate in school parties, field trips, and other events, but plans must be made in advance to accommodate any special needs.
• Accommodations should be made for taking tests. Both hypoglycemia and hyperglycemia can affect the ability to concentrate. It may be necessary to allow the student to measure his or her blood glucose prior to taking the test and to allow extra time to complete the test. In some cases, the test may need to be rescheduled for a student whose blood glucose is too low or too high.
Communication is key
Every child with diabetes is different, and needs vary. To provide the support each child needs to thrive requires good communication between parents/guardians, school personnel, and the child's healthcare team. When everyone works together for the benefit of children with diabetes, these students can achieve academic success. Diabetes Management Clinics are also available at London Drugs for one-on-one consultations.
Read other articles in our latest issue of our Living with Diabetes magazine here or learn more about the Diabetes services offered at London Drugs.