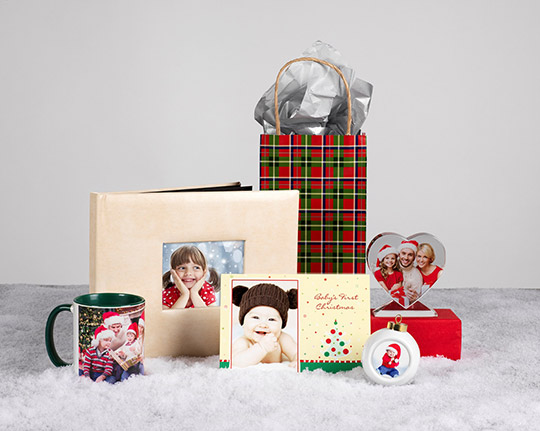 With the holidays just around the corner, it's fitting that December 3rd is Make a Gift Day. Let's think of it as a subtle nudge to get started earlier this year. This unofficial holiday encourages people to hand craft gifts for loved ones. After all, that little bit of effort to personally customize a gift goes a long way to making it special.
Photos are a great way to personalize gifts.  You've likely captured hundreds if not thousands of them over the year, so why not put all those memories to good use? Do some digging through your virtual photo albums and see if you can find some gems to work with.
Even if you don't consider yourself Pinterest-level crafty, our Photolab can help you tap into your creativity and produce personalized photo gifts.
Here are some of our favourite DIY gifts for the holidays:
Photo Mugs
Personalize a mug with a special photo or artwork. It's an easy, inexpensive gift that shows you put some thought into it. Find step-by-step instructions for adding photos or text to a mug on our Photolab website or at our in-store Photolab kiosks. Photo mugs are available for same day pick-up. If you want to order in time for the holidays, make sure to get your order in by December 24th.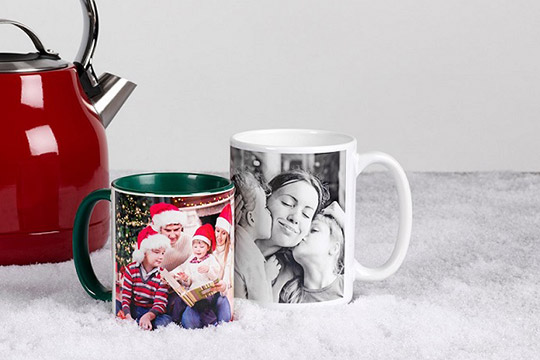 Hand Print Mugs
Have the kids create their own handprint artwork on pieces of paper, which can then be digitized using an at-home scanner. Or visit us in the Photolab, where you can use our self-serve scanner, or have one of our LDExperts scan it for you. Then you can upload those digital files to our Photolab site (or use our in-store kiosks) and customize special mugs with that artwork, to be given away as holiday gifts.
Personalized Stockings
If your family does stockings every year, a fun pre-Christmas gift to make would be personalized stockings for everyone. Brand new to our Photolab, we have a selection of different Christmas stocking designs to choose from. Customize one for each member of your family, by choosing a design, selecting a photo of your choice, and adding their name (you want Santa to know who he's delivering to). Then we'll do the printing for you.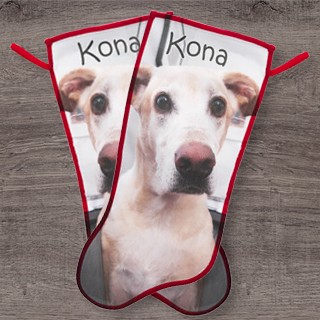 Photo Ornaments
Photo ornaments are a gift that will show the recipient just how much you care. It's something that can signify a special moment or milestone in their life, and they can hang it on their Christmas tree year after year.
Our Photolab can help you create your own customized photo ornaments. You pick the design: metal, crystal, ceramic or pewter, in a variety of shapes. Then choose a design template that fits your giftee perfectly. We have everything from baby's first Christmas to first Christmas as Mr. & Mrs. Then, you can add the right photo, and get as creative as you like by editing the colour scheme, text and layout. Knowing you put the time and effort to customize every aspect of the gift will make it that much more meaningful for them.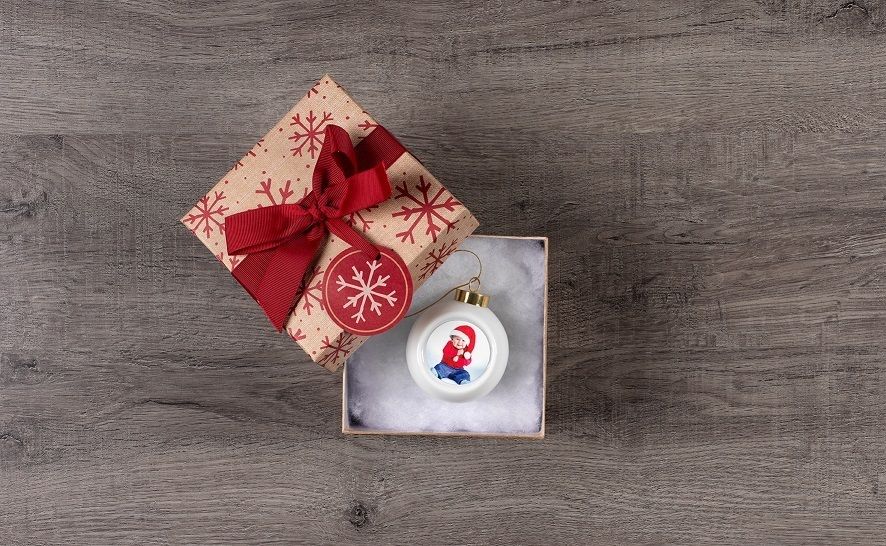 We hope you're feeling inspired to use your images to make fun and personal gifts that your friends and family are sure to cherish. We have lots more items you can customize. Just check out our Photolab site to see them all, from bobbleheads and crystals, to photobooks and blankets.
Need a hand getting started? LDExperts at many of our Photolabs are hosting workshops throughout December to help you personalize your holiday gifts. For workshop locations and times, click here.
Holiday Order Deadlines
A great selection of products are available for same day or next day pickup, up to Sunday, December 24th including Enlargements, Canvas Gallery Wraps, Express Books, Photographic Calendars and Mugs. See a Photolab expert for details.
Be sure to place your orders for the below products before the listed dates to ensure Christmas delivery.
Photobooks, Calendars and Traditional Greetings Cards…………Sunday, December 17
Creative Products………………………………………………………Sunday, December 17
Crystals…………………………………………………………….……Sunday, December 17
Crystallize-it 3D Photo Crystals………………………………….Wednesday, December 13
Yes Video……………………………………….……………………..Saturday, November 25
If you need some help creating your holiday gifts, our Photolab Experts can answer any questions you may have, and walk you through the ordering process. Just visit us at any London Drugs location, in the Photolab department.