Watch the full interview here.
For many, roughing is just rough. They like the outdoors, but not being uncomfortable. And separation from technology sounds like the start of a spooky campfire story.  For them, now there's "glamping." A combination of glamorous and camping, it's pretty self-explanatory. 
Recently, LD Expert Damion G. shared some fabulous London Drugs "glamping" accessories on Edmonton's CTV Morning Live. Here's our:
Ultimate "Glamping" Accessories Shopping List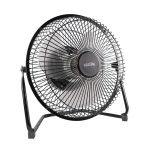 Make Your Own Breeze: As Damion says, "the biggest thing when you're camping is you want to be comfortable." At least, that's what all happy "glampers" strive for. One way to help guarantee comfort in the heat of summer is with a wireless fan. These little marvels create a strong breeze and operate quietly and efficiently, so they won't disturb your outdoor serenity — only improve it.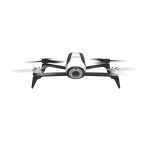 Explore the Wilderness (with a Drone): True, born "glampers" have all been there. You want to explore the woods, maybe admire the view from above the treeline, but getting sweaty, tired, and dirty doesn't appeal. Why not soar above it all with a drone? Many are equipped with cameras to provide a bird's eye view of mother nature. Just be sure to follow all applicable UVA flight rules.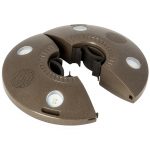 Keep Things Bright and Groovy: "Glampers" want to see each other at night and hear their favourite tunes (at a respectful volume), even in the woods. One option: a Bluetooth speaker from ION Audio with lights. It even clips to an umbrella stand so "glampers" can jam while playing board games at night. Surprised? Don't be. "Glampers" don't need everything to be high tech.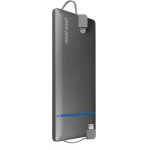 Keep Your Devices Charged: True "glamping" is incomplete without your devices. Even with no internet, these digital marvels are great for recording memories, entertainment, and emergency calls. So keep them powered with an outdoor charger. Who knows, if you locate a signal, you might even capture a rare water Pokemon down by the lake!
Of course, even "glampers" need regular camping supplies like coolers, tents, sleeping bags, and grills. One last thing; it's always luxurious to have a well-stocked first aid kit to ensure you enjoy "glamping" in safety and comfort.