With warm weather comes adventures and activities – but it also brings scrapes, burns, cuts, and bites.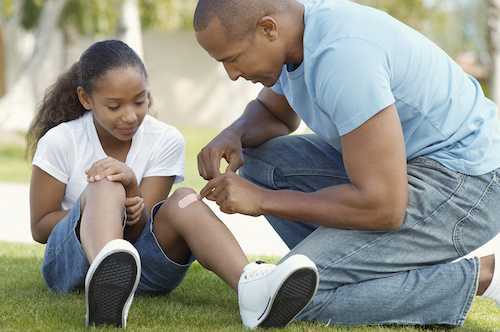 You should always have a first aid kit in your home and car, but what about when you're out and about? You probably already have a lot of these items lying around the house, so take the time to keep your family safe this summer and create your own Summer Safety Kit. This DIY kit will make sure you have everything you need when an inevitable scratch or sting comes your way.
Start with a basic first aid kit. This one includes bandages, antiseptic towelettes, tweezers, scissors, a cold compress, gauze pads, and more great first aid items, like latex gloves. (If you have a latex allergy, non-latex gloves like nitrile should replace the latex.)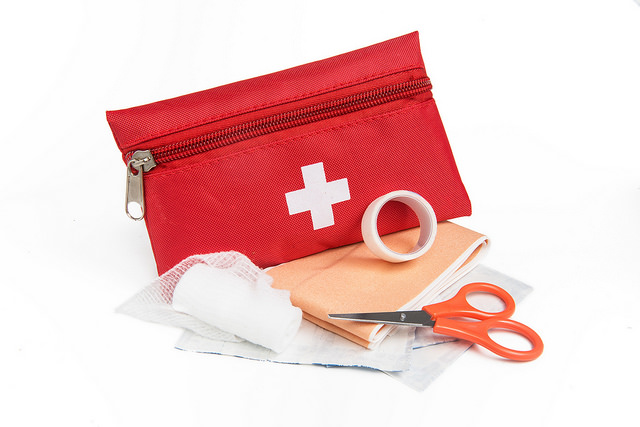 But it wouldn't be a Summer Safety Kit without a few seasonal additions! Here's what we recommend for every common ailment.
Bugs
Worried about mosquitos or wasps? Remember to always use insect repellant. But if you get bit, Benadryl's bug bite relief  is compact and will soothe bites instantly. If it's irritating plants (like poison ivy!) that have you worried, Go Calamine Lotion will temporarily relieve skin irritations, and comes in a handy travel-size bottle.
Burns & Wounds
Don't let a day at the beach lead to angry red sunburns. Always use sunscreen, and be sure to reapply every 2 hours. But if a burn does happen, we recommend Lily of the Desert Aloe Vera Gelly.
For cuts and burns, an antibiotic ointment like Polysporin is essential.
Feeling like your first aid kit is getting a bit heavy? Witch hazel is a great option for bug bites, stings, bruises, and sunburns, and can also be used to clean wounds before bandaging. Witch hazel is also said to slow bleeding on minor cuts, so it's a handy multi-tasking ointment for a summer kit. Another option is tea tree oil, which is an excellent first aid antiseptic.
Aches & Pains
Isopropyl rubbing alcohol is a great topical treatment for bruising, sprains, and muscle aches.
It's a good idea to pack along a few over-the-counter medications. Tylenol, Benadryl, diarrhea relief, Pepto-Bismol, and travel tabs are a good start.
You might like to also have a few cold/hot packs available to soothe sore muscles after a strenuous kayaking, swimming or hiking adventure.
Is that first aid kit getting a little full? A cute makeup bag might be just what you need. What are your favourite summer safety essentials? Let us know in the comments!