Our buyers recently attended the Global Drone Summit at 3DRobotics' headquarters in Austin, TX to test out the newly launched 3DR Solo Drone, which is now available for pre-sale at London Drugs. The Summit was the first of its kind, and brought together distributors and retailers from around the world, including London Drugs, to get a sneak peek at the world's first ever smart drone.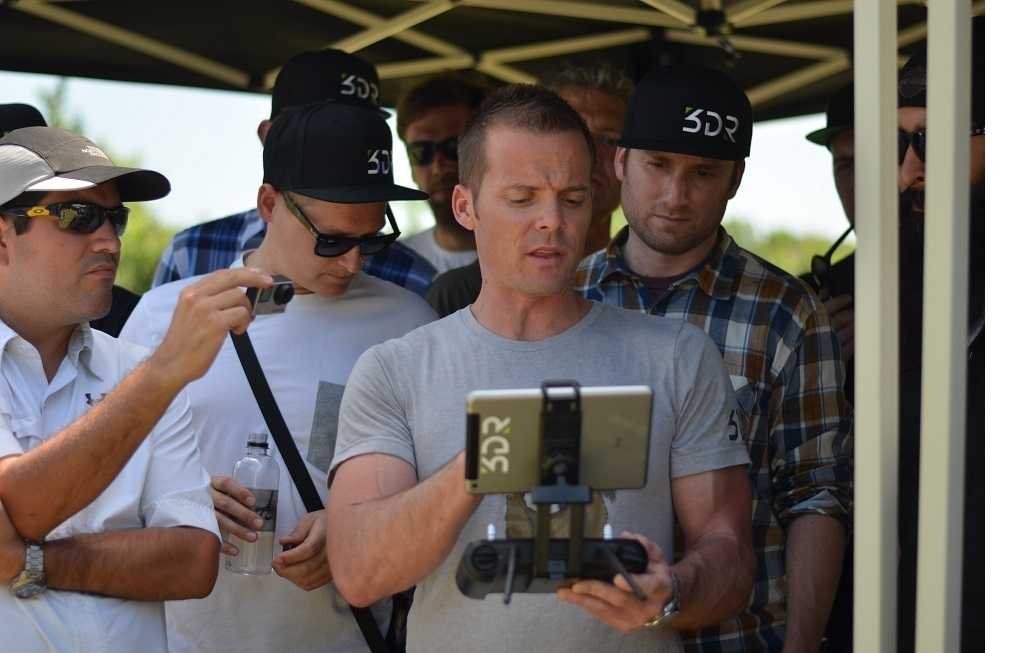 The London Drugs buyers spent 3 days with the 3DR team and SVP Colin Guinn learning about Solo, flying drones, and filming aerial videos. Having had the chance to test out the drone first-hand, their assumption that the Solo is a must-have for any video or photography enthusiast was confirmed.
Arguably the most evident advantage of the Solo was its GoPro functionality. In fact, Solo is the first drone to access the GoPro API. 3DR worked very closely with GoPro to have custom firmware written for the Solo that allows the user to fully control the GoPro while the drone is in the air. This means starting and stopping video, taking photos, and even changing camera settings from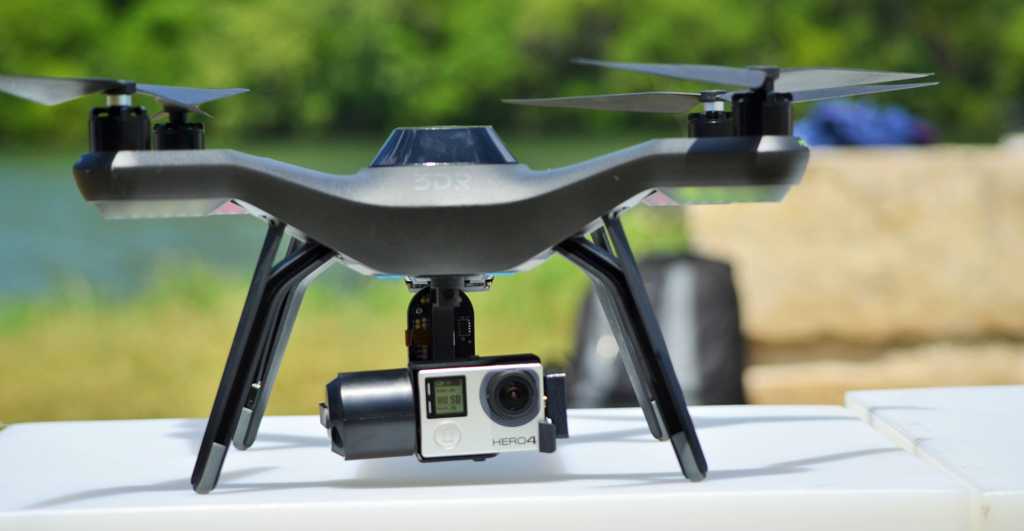 the ground. The result is a full HD video feed, directly to iOS or Android, or through an HDMI port, that allows you to see what you're capturing up above.
Among the most impressive features was most certainly how easy the Solo was to fly, from automatic take-off and landing, to the return-to-home push button, to the emergency break pause button. For anyone who has never flown a drone before, Solo makes it easy to fly and film, straight out of the box.
After learning the ins and outs of flying, the 3DR team walked our buyers through Solo's Smart Shots: a series
of presets that allow the user to capture amazing cinematic aerial shots, all with just the push of a button. Choose from selfie, cable cam, orbit or follow, and Solo does the rest. They captured some stunning shots using the cable cam, which made the camera movement between two points into one steady, flawless motion.
Once all their captured footage was downloaded and edited, the result was an eye-catching video full of beautiful, stabilized aerial shots: mastered with just a click of a button on the Solo. For those looking for the most cutting edge video and photography tool, the possibilities really are endless with the 3DR Solo drone. You can pre-order your own Solo drone now. The Solo will be available in stores on June 27th.