For those who don't know, the Instant Pot is a multi-purpose kitchen tool that combines the functions of a pressure cooker, slow cooker, rice cooker, sauté pan, steamer, warmer, and yogurt maker.
With all that in one space-saving appliance, it's no wonder the product is a huge success. Still, some might feel challenged to ensure they make the most of each Instant Pot feature.
Don't worry, here are some sensational recipe ideas to get you started…
For the Pressure Cooker: The best part about pressure cookers is preparing dishes that would normally take hours in mere minutes. Meaning, whole new categories of dishes, like roasts and stews, can be added to your night-of cooking rotation.
Cook Time:
20mins.
Ingredients:
Unsalted butter
Onion, finely diced
Garlic, minced
Fresh Ginger, grated
Cumin
Paprika
Coriander
Turmeric
Cayenne pepper (as needed, to taste)
Crushed tomatoes
Spinach, trimmed
Lemon juice
Fresh Cilantro, chopped
Chicken drumsticks and thighs (4 to 6 of each)
Chicken stock
Chickpeas, drained
Heavy cream
Kosher salt
Full instructions at SeriousEats.com
Cook Time: 45mins.
Ingredients:
Chuck or blade roast (2 inches thick)
Garlic
Small onions
Unsalted chicken stock
Light soy sauce
Fish sauce
Olive oil
Rosemary
Thyme
Bay leaves
Red wine or balsamic vinegar
Kosher salt and ground black pepper
White mushrooms
Carrots
Potatoes
Cornstarch + Water
Full instructions at PressureCookerRecipes.com
Cook Time:
 30mins
Ingredients:
Extra-virgin olive oil
Onion, chopped
Garlic, minced
Curry powder
Butternut squash, peeled and cubed
Salt & Pepper
Water
Coconut milk (or coconut cream)
Optional:
Hulled pumpkin seeds
Dried cranberries
Full instructions at DETOXinista.com
For the Slow Cooker: Sure, nearly everything you can make in a slow cooker is faster in a pressure cooker. But certain recipes may benefit from a slow approach. Plus, you can leave a slow cooker on during the day and simply sit down to dinner at night!
Cook Time:
 6-8 hours (on low)
Ingredients:
Beef chuck roast, cubed (or buy stew meat)
Mushrooms, sliced
Sour cream
Non-fat dried powdered milk
Cornstarch
Garlic powder
Onion powder
Salt & Pepper
Beef bouillon
Basil
Parsley
Dried onion
Gluten-free flour
Water
Sliced green onion, to garnish
[Can be served over any gluten-free pasta or rice alternative.]
Full instructions at 365DaysofCrockpot.com
For the Rice Cooker: A rice cooker is great for so much more than just making rice. Even if you do make rice in it, there's no reason it needs to be plain. With just a little added technique, you can make entire satisfying meals like this paella.
Cook Time:
 25mins.
Ingredients:
Onion, diced
Garlic, minced
Tomato, diced
Paprika
Cayenne
Saffron threads
White wine
Vegetable broth
Salt
Short grain rice
Fennel, roasted
Artichoke, with small amount of reserved brine
Green beans
Capers
Parsley, chopped
Lemon, sliced
Full instructions at MyVega.ca
For the Yogurt Maker: This is one Instant Pot function many of us are probably still unfamiliar with. But the rising popularity of protein-rich yogurt breakfast parfaits mean it's likely to become a more popular option soon. Ready to give it a shot? Read on.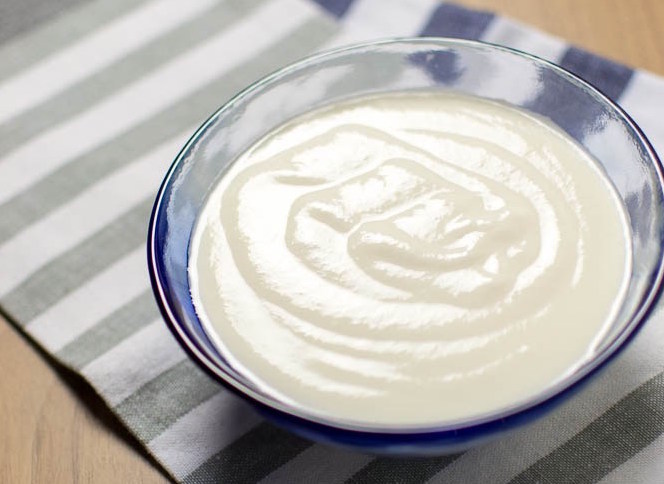 Cook Time: 25mins
Incubation Time: 8-10 hours
Ingredients:
Milk (not ultra-pasteurized)
Plain yogurt (with live cultures, used as a starter)
Sugar (optional)
Vanilla extract (optional)
Additional fruits or other flavours (optional)
Full instructions at KitchenJoyBlog.com
You can purchase one of two different sizes of Instant Pot at London Drugs in-store or online. Have a question about the Instant Pot? Feel free to ask an LD Expert in person, or you can reach us in the comments section below and wherever you find London Drugs on social media.