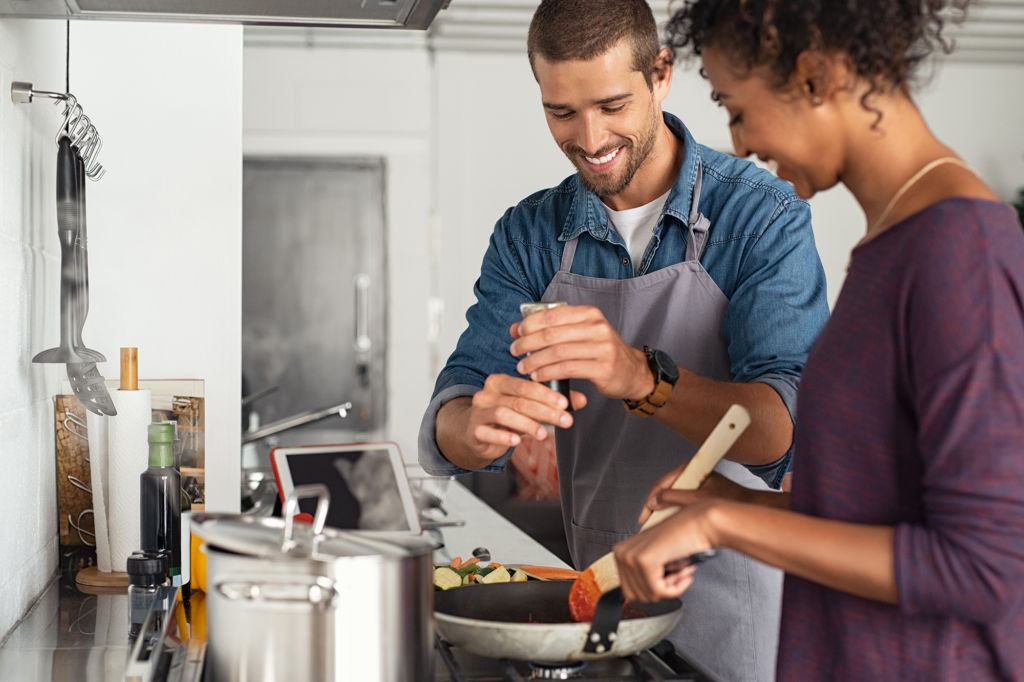 The kitchen can be an overwhelming place, with busy schedules, and limited time, but it doesn't need to be intimidating. Cooking is a great creative outlet, but like all creative pursuits, the tools you have can dramatically alter the end result. Our LDExperts are here to offer advice for some must-have kitchen gadgets that will help you save time, without diminishing the cooking experience. Also included are some green alternatives to classic kitchen favourites, to help make those small environmental contributions that much easier. We cover it all so you can let your inner chef out and fully embrace the art of cooking.
Accuracy, a solid foundation
Being accurate in your measurements is imperative to a good meal. If you really want to elevate everything from your coffee brew to your cordon bleu, the following will help you to be as precise as possible. These compact tools allow you to be sure everything is accurately accounted for, when crafting your next masterpiece.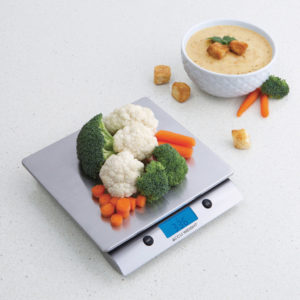 Kitchen scale
The coffee aficionados use a kitchen scale to measure their grinds. You could also simply use measuring cups for that, but a kitchen scale can also come in handy when dividing family packs into freezer meals, in addition to being able to fully track your dietary intake, should you choose to do so.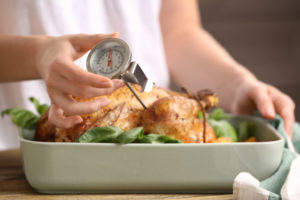 Meat thermometer
The key to cooking delicious meat is making sure it's juicy and not dry. The meat thermometer takes all the guess work out of the process. You will no longer have to pinch your hand mimicking chef Ramsay, pretending to know if the steak needs another 2 minutes. The AccuTemp Wired Meat Thermometer doesn't even require removing your food from the oven to ensure the perfect cuisson. Program your desired temperature, and wait for it to alert you when done (then enjoy your masterpiece).
The perfect cut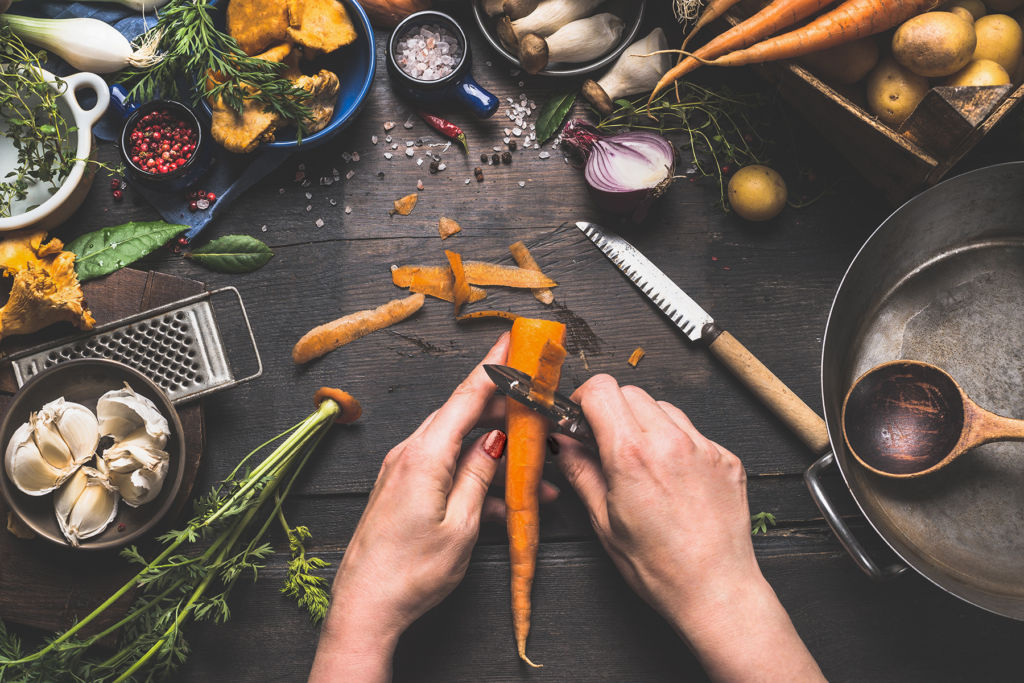 Peeling and slicing can be a laborious affair. It need not be that way though. Having the proper slicing and dicing tools goes a long way to speeding up your chop game, combined with added safety and consistent sizing.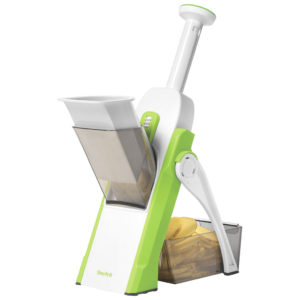 The Starfrit Stand Up Pump'n'Slice
This is a great multi tool for the kitchen as it slices (from 0.5mm to 8mm), cuts au julienne, and dices. Consider it a stand-up mandolin, with an emphasis on safety. With fully enclosed blades, pusher and feeder, it ensures you keep your fingers safe, while getting that consistent slice every time.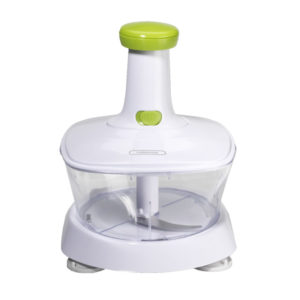 Farberware vegetable ricer.
Have you ever tried to cut cauliflower into rice-size bits? You end up with cauliflower all over the kitchen, as it seemingly tries to explode while chopping. This Farberware Vegetable Ricer saves the day by allowing you to cut all your favourite vegetables up into rice-size bits for those vegan paleo meals, but without the mess!

Pots and pans like a pro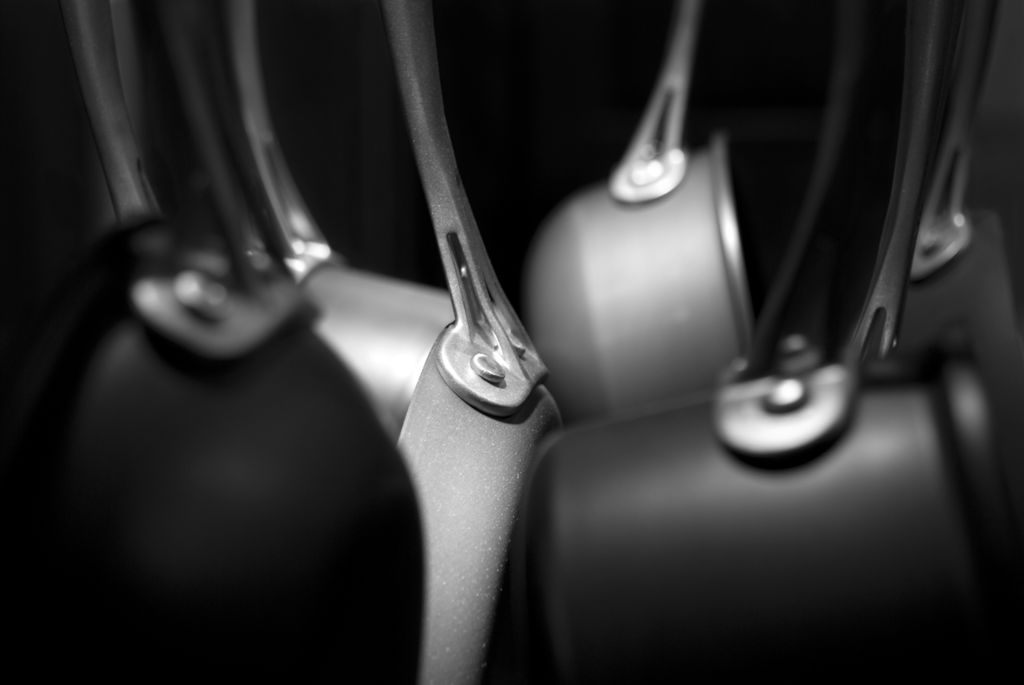 Having the right pots and pans is another key element of cooking, especially when you're timing your meal so everything is served hot. Waiting for something to finish to reuse the same pot for another side slows down your workflow, in addition to preventing everything from being finished in unison.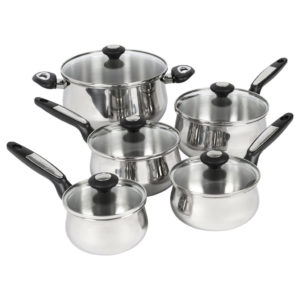 Lagostina 10 piece cookware set
This set provides all the needed pots for your feast. Featuring a lid for each, you will never be left in the position of having a single lid for 2 pots. Irradial plus base technology ensures even heat distribution, and the range of sizes makes sure you have one for every use you can imagine.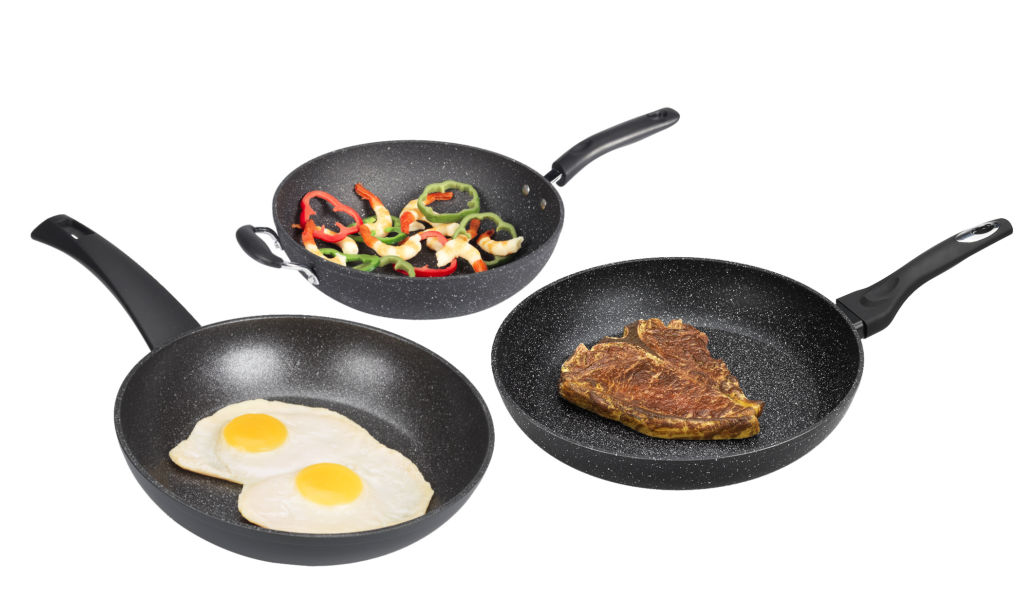 Nonstick pans
A good non stick is vital to success in the kitchen. We have a wide variety of options to choose from, from the London Drugs ILAG Basic non-stick coated pans to the T-fal Character frypans. When making your choice, consider the amount of use combined with type of use. Drop by a store to browse our full selection and talk to an LDExpert about which pan will best serve your needs.
Green gadgets to help reduce waste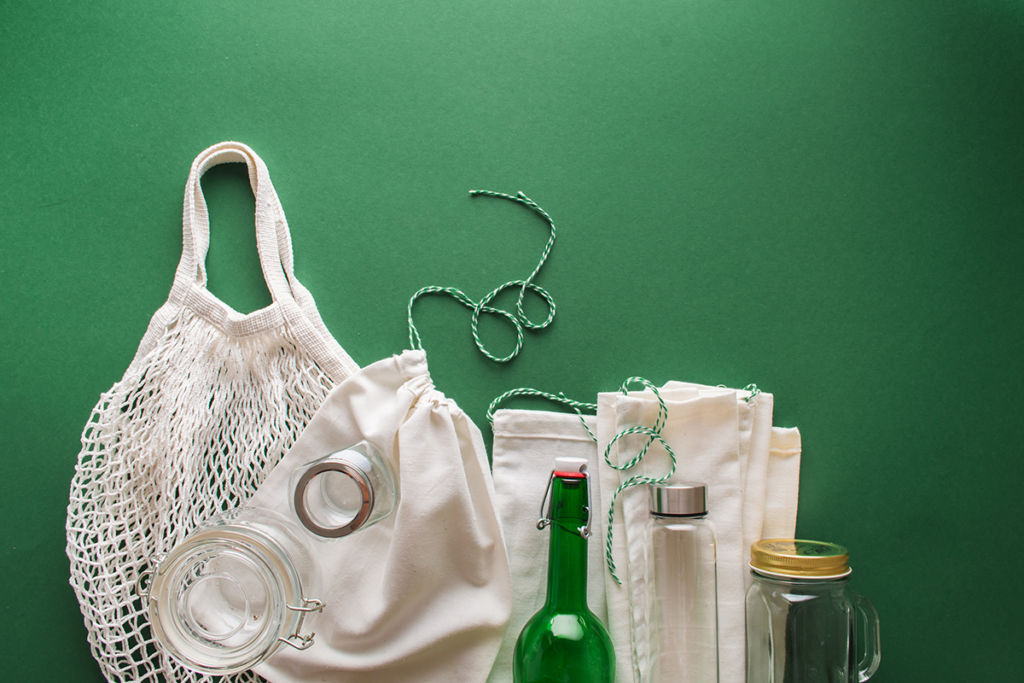 The kitchen can be a waste-generating hot spot. From the packaging food items come in, to the storage of leftovers, it's easy to get swept away in plastic waste. But it doesn't have to be this way. With a little thought and preparation, you can dramatically reduce kitchen waste.

Stasher reusable bags
Imagine a re-sealable zipper storage bag that doesn't puncture easily, and can be safely reused. Meet the Stasher Bag. A hot item within the zero waste community, these practical bags can keep your phone dry when kayaking, to your steak dry while sous viding (link to search). Made of high quality silicone, these bags are a must-have if you're looking for a way to replace one-time use re-sealable bags.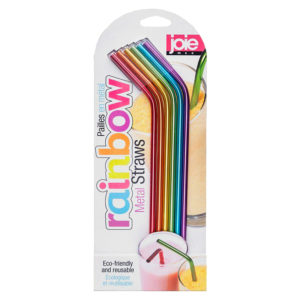 Joie Rainbow metal straws
Eliminating one-time use straws is an easy way to start reducing your plastic consumption. The Joie metal straws come in fun rainbow colours and include a pipe cleaner to be sure you can keep them shiny inside and out. Bonus points: Kids love them too!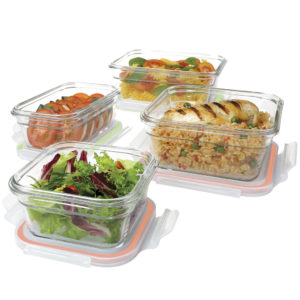 Glasslock Airtight set
After cooking that tasty meal, don't forget to make a little extra and pack those leftovers away. Is it time to upgrade your old plastic food containers though? Consider making the jump to glass. These Glasslock Airtight containers are oven safe (without lid) to 450 degrees, as well as microwave safe (without lid), and dishwasher and freezer safe too. Talk about versatile and eco-friendly. They use far less plastic compared to traditional plastic food storage containers and tend to last longer, as they are odour-free and stain-proof.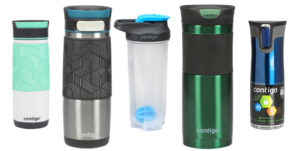 Contigo travel mug
Bonus green item! Bring a travel mug with you to get your coffee in the morning. Not only is it a good choice for the environment, it also keeps your drinks warmer for longer! These are also spill proof, featuring AUTOSEAL® technology, ensuring even on those abrupt bus stops, your shirt stays coffee free. Available in a variety of sizes and colours ensures the personalized touch you want. (We have many more options in store!)
These are just some of the handy kitchen accessories we carry that can help simplify your kitchen experience, and improve your cooking. Visit a London Drugs near you and talk to an LDExpert today about how we can help you get the most out of your time in the kitchen, and create inspiring meals the family will love. Shop our full kitchen event on now here.