Here are six of our favourite trendy products that everyone is buzzing about.
The SodaStream isn't technically a new product – the company was founded in 1903 and their home soda makers became popular in the 1970s and 80s. SodaStream products have made a big comeback in recent years, mostly due to consumers' focus on health and environmental impact.
People who want to drink more water for better health swear that the SodaStream makes the task of drinking water much more exciting. Making your own sparking water at home can also save money and you'll keep plastic bottles out of the waste cycle.
Multi-cooker pots burst onto the kitchen gadget scene a couple of years ago and took the domestic world by storm. It seemed like you couldn't call yourself a proper home chef without owning one of these, and it's easy to see why. The Express Crock Multi-Cooker can cook up to 70% faster than traditional methods, or can be set to slow cook all day. This little gem is a master at homemade chili, stew, sauces, poultry (home-made hot wings? Yes please!), steamed fish, rice, soup, dessert, bread, and even yogurt.  It's so fast and versatile, it might even leave your stove and oven feeling left out.
If you're not convinced that your counter needs an Express Crock Multi-Cooker on it, Crock-Pot has a whole library of delicious recipes for you to check out right here.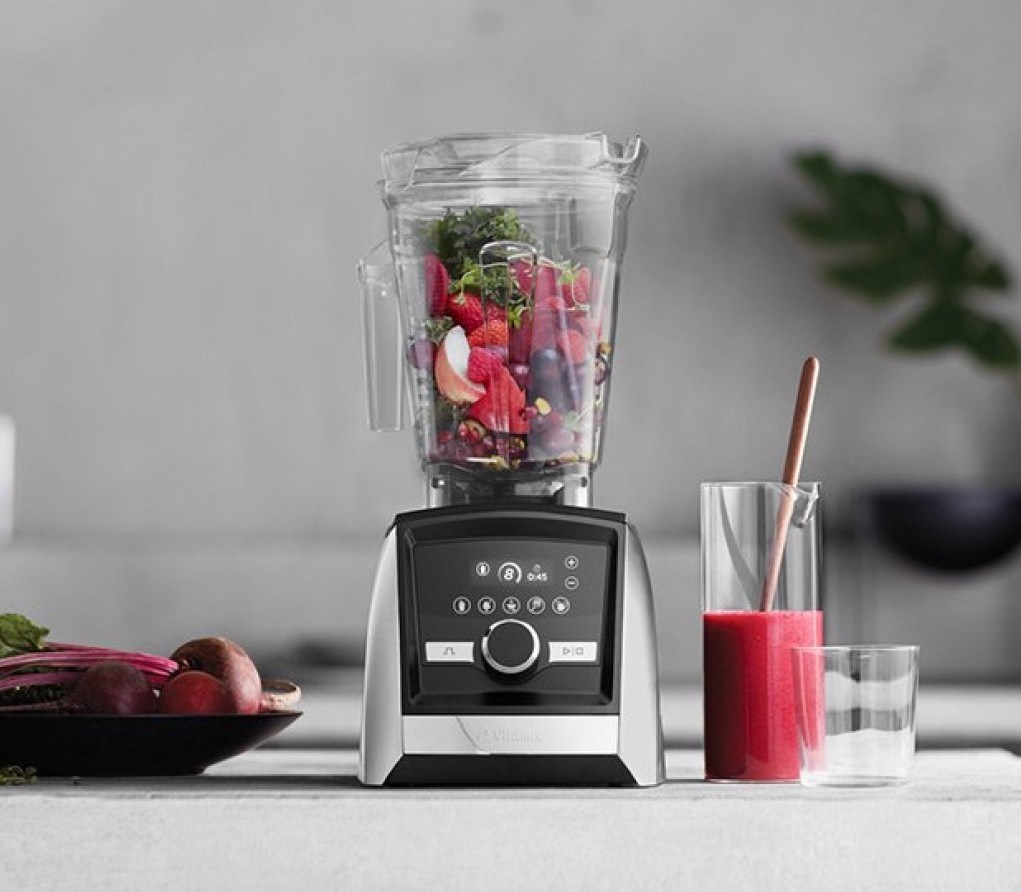 This is a serious piece of kitchen equipment, and Vitamix owners swear that it has changed their lives. Vitamix doesn't make an "every-once-in-a-while margarita mixer" that's stored away nine months out of the year; they make a use-it-every-day, can't-live-without-it, commercial-grade blender.
Vitamix machines have all the power you need to pulverize ingredients, releasing flavours and marrying them together to create better-tasting blends. Eating healthy can be a challenge sometimes, so taste makes a big difference. With precise settings that can chop, grind, puree, or juice to perfection, you'll be making your own delicious salsa, soup, nut butter, sorbet, sauces, and of course the most perfectly smooth smoothie you'll ever taste in your life.
A Vitamix blender isn't cheap, but knowing that it's a quality piece of a equipment that will get used every day and last a lifetime (many people have passed theirs on to their kids and grandkids!) makes it completely worth it.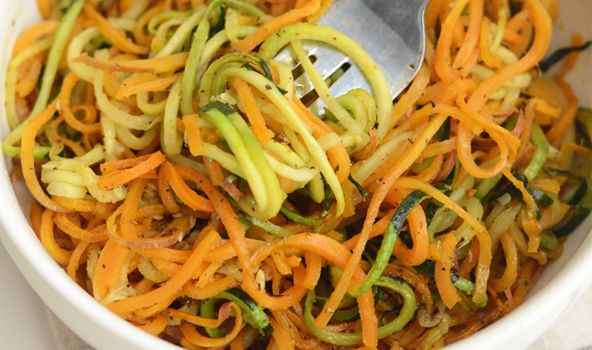 Another big healthy eating trend that's taken the cooking world by storm is spiralized veggies. In an effort to replace the not-so-healthy pasta dishes, people have discovered this tasty, curly alternative. Pasta lovers can enjoy all the flavour, taste, and texture of their favourite dishes every day with a fraction of the carbs and calories. The catch is that creating the noodle-y spirals can be difficult with traditional kitchen tools, so products like the Vegetti can speed things up.
Not sure how to incorporate spiralized veggies into your regular recipes? Here are twelve yummy ideas.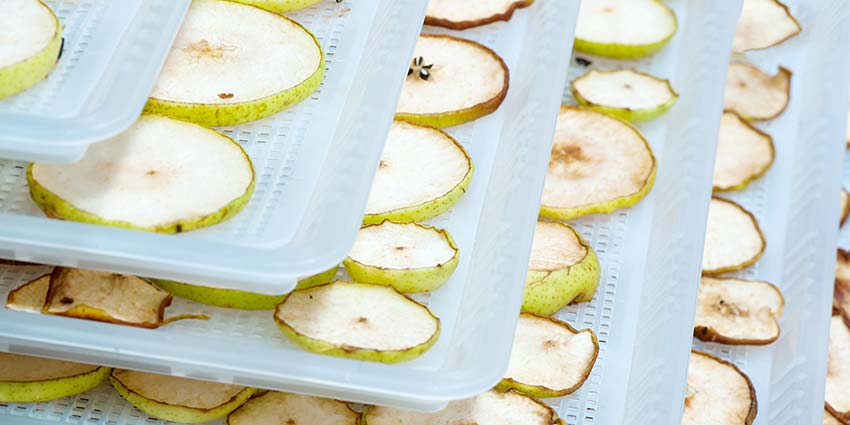 Food dehydrating is a healthy and cost-effective way to preserve meat, fruit, veggies and other foods. Using low heat and air, dehydrating reduces the overall amount of water found in food. Once the water is removed, the food is resistant to bacteria and doesn't spoil as quickly as it normally would. The bonus of food that has been properly dehydrated is that it retains most of its original nutritional value. After food is cooked, it starts to lose the overall nutrition potential. A food dehydrator allows you to retain all of those nutrients and vitamins in your food, getting the benefits of a raw food diet but without the hassle of continuously buying raw food. It's perfect for making healthy snacks for the whole family, saving you money, calories, and waste.
The Weston Food Dehydrator has a compact, lightweight design that can fit in even a small kitchen, and is easy to clean. Apple chips, here we come!
This is the product that has made professional meat smokers very nervous. Nothing can beat the mouthwatering goodness of food cooked in a real smoker, and The Char-Broil® Connected Electric Smoker & Roaster has created a whole new generation of backyard barbecue masters.
This reliable smoker and roaster will impress your friends with tasty mouth watering burgers, charred veggies, juicy steaks and smoky chicken. This backyard must-have plugs into any common 120V power outlet and comes built with 15 pre-set temperature levels for all your cooking. Here's the kicker – it has its very own smartphone app! You can virtually monitor your food's temperature and general cooking information in real time and will let you multi-task in various locations without having to constantly go check on the food in your smoker. You won't miss a minute of the big game while making the most mouth-watering ribs, steak, burgers, chicken, or veggies.
Did we miss a new, trendy kitchen product you can't live without? Post it in the comments!