Calling all beauties! Are you ready for one of our BIGGEST giveaways of the year? This is your chance to win the Beauty Box filled with products from the brands we love at London Drugs worth over $2000! Oh yes, you heard that right. Plus, it's the exact same box we gifted our VIP influencers and bloggers at our annual #LDBeauty event.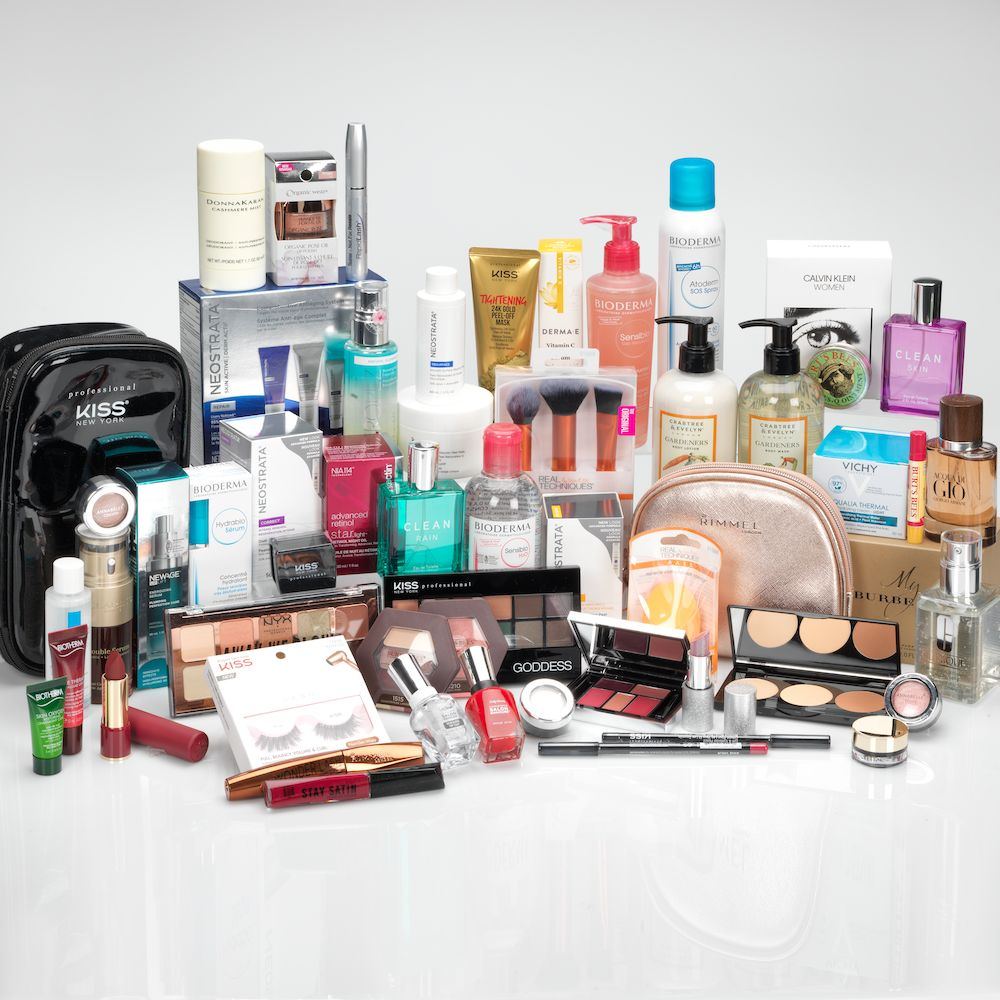 Do we have your attention yet?! There is something in this box for every skin type and makeup look your heart desires, including just-released products and cult favourites. Let's dive in to how you can enter and scroll for the top products (all in the box!!) our London Drugs Beauty Advisors are in love with right now from the LD Beauty Event.
A brush that acts like your fingertips? Yes, please! This diamond-shaped brush from Shiseido allows you to apply, buff and blend all face products without having to change brushes. It even conducts heat to warm up the product, leaving you with a more natural looking application.
We have to clean our brushes, beauties! The EcoTools cleansing cloths instantly wash away surface makeup, oil, and impurities from your brushes to keep them clean, soft, and healthy.
Is your skin prone to itching? Bioderma's Atoderm SOS Spray soothes itching in 60 seconds for 6 hours—wow. New Skin Relief technology is combined with soothing ingredient Enoxolone to block the biological process responsible for itching right from the start.
Oh, this is a definite favourite among influencers and beauty bloggers! The Dramatically Different Hydrating Jelly from Clinique is a lightweight water-jelly that delivers 24-hour hydration repair plus pollution protection.
You probably already know how much we love NeoStrata at London Drugs! This advanced at-home peel is formulated with 10% Glycolic Acid and exfoliates your skin, clarifies pores, refines texture, and improves overall tone.
Do you have sensitive skin? Try NeoStrata's Restore Bionic face cream—a rich, soothing emollient designed for dry, reactive skin. It contains Bionic Acid to help attract moisture to the skin barrier.
Get ready for a dramatically matte, super pigmented lipstick that lasts from your morning coffee to a night on the town. The Lancome L'Absolu Rouge Drama Matte lipstick uses new light powder technology for extra comfort and colour.
We love a great pair of lashes. The latest in falsies, the Kiss Blowout Lash in Pixie are next-gen wispy with bouncy volume and curl. The best part? This brand is totally reusable and cruelty free!
Need a new mascara? Look no further than the L'Oreal Unlimited Mascara with 24-hour hold and ultra-black pigment! The bendable wand can be used bent or straight to build lash length or intensity smaller lashes.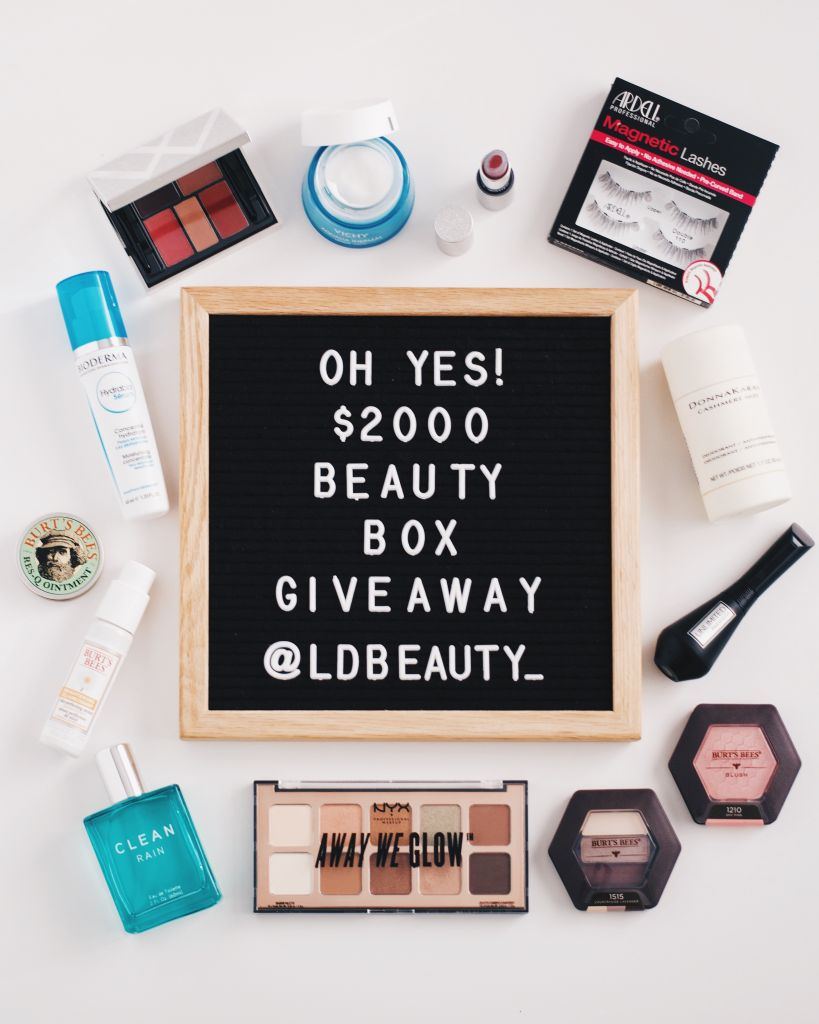 Are you ready? Here's how to enter!
Terms and Conditions
No purchase necessary. Limit one (1) entry per social network per contest. Limit one (1) prize may be won per household.  Entries must be received no later than 11:59 pm Pacific Time on November 30, 2018. London Drugs is not responsible for entries that become lost or misdirected.
Contest is open to all residents of British Columbia, Alberta, Saskatchewan, and Manitoba who, as of the date the prize draw is made: (i) have not won a London Drugs contest since November 30, 2017; (ii) have reached the age of majority in the province in which they reside as at November 30, 2018 (iii) are not employees of London Drugs, their respective advertising and promotional agencies, the independent judging organization (if any), or any family member living with any such employee.
The winners will be chosen by a judge on the day the contest ends (see dates below) in Vancouver, British Columbia, from all eligible entries received per contest. Winners will be selected based on a combination of number of post likes, comments and overall skill/creativity. To win, selected entrants must have correctly answered the skill-testing mathematical question on the entry form and must sign London Drug's declaration and release confirming compliance with the contest rules and acceptance of the prize(s) as awarded, releasing London Drugs from liability in association with the contest and prize and consenting to the use of their name, photograph, voice and statements for promotional and publicity purposes.
There will be 1 prize awarded: the winner will receive ONE Beauty Box, worth approximately $2000. Prize(s) must be accepted as awarded, are non-transferable and no substitutions are permitted. London Drugs reserves the right to substitute a prize of equal or greater value should any prize become unavailable for any reason. Prize will be awarded at the closest London Drugs location to the winner. Contests dates: November 16, 2018 – November 30, 2018. Draw Date: 12:00 PM Pacific Time Monday, December 3, 2018.
Selected entrants will be contacted by email, or social network they were drawn from. No correspondence will be entered into except with selected entrants. If the winner does not respond then she/he will be notified for the second time, 2 (two) days after the first notification. If the winner still does not respond within 2 days of the second notification, a new winner will be chosen in the same manner until a winner is successfully contacted.
The chances of winning a prize will depend on the number of eligible entries received. Decisions of the judges in respect of all aspects of this contest including, but not limited to, eligibility of entries and correctness of answers given to the skill-testing question, are final.
London Drugs, their respective advertising and promotional agencies, the independent judging organization, and their respective agents are not liable to an entrant in any manner relating to the contest or the awarding and use of the prize(s).
This contest is subject to all federal, provincial, and municipal laws and regulations. By entering the entrant consents to the collection of all personal information included on their entry and agrees to the use and disclosure of such information by and between London Drugs and their agents.  The winner(s) also agrees to the collection, use and disclosure of their name, entry, photographs, voice and statements for London Drugs' publicity purposes without further compensation. All personal information collected from entrants will be used only for the purposes of administering the contest and for marketing and promotional purposes as contemplated by these rules; under no circumstances will any personal information be sold or rented to third parties. All personal information collected by London Drugs will be kept in accordance with the privacy policy of London Drugs, which can be viewed at londondrugs.com, and in accordance with all applicable privacy laws.
The right is reserved by London Drugs to terminate this contest, in whole or in part, and/or modify, amend or suspend the contest, and/or these rules in any way, should any cause beyond the reasonable control of London Drugs or its agents affect the proper administration thereof.