Have you noticed anything different about NeoStrata lately? The beauty brand has completely refreshed its look with colour-coded packaging, so now it's easier to find what you need within its seven product lines: Skin Active, Restore, Clarify, Correct, Resurface, Enlighten, and Defend. Some hero products remain, some have been reformulated, and some are entirely new.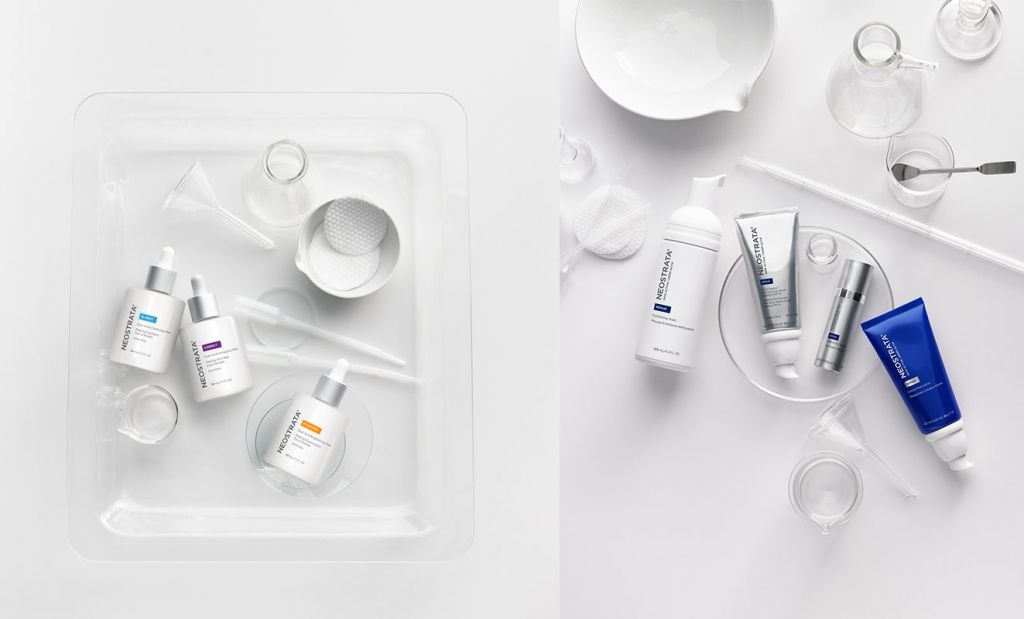 For over 40 years, NeoStrata has provided consumers with physician-grade skincare treatments that traditionally were available only through dermatologists or plastic surgeons. 
In fact, even though NeoStrata is best known for its peels, few people know that its founders are credited with discovering and pioneering the benefits of alpha hydroxy acids (AHAs), an ingredient that's now an industry standard in cosmeceutical anti-aging products.
Why AHAs Are Such a Game-changer
AHAs help break down the sticky residue holding old skin cells together at the surface, allowing for a deeper and more thorough exfoliation. This stubborn layer of flaky surface skin often exaggerates laugh lines, crow's feet, furrows, etc., so removing it and promoting your skin's own natural rejuvenation cycle, which sends fresh, plump cells to the surface, absolutely helps with the appearance of fine lines and wrinkles. It also gives your skin improved clarity, tone, texture, and 'bounce'.
So, how much do you love your wrinkles? Yes, laugh lines are beautiful and expression lines show a life well lived. But if you could soften them or even start an early regimen of preventing them, well… wouldn't you?
Within NeoStrata's newly reformatted lineup, there are four at-home peels available, each one designed to target a specific skin or lifestyle issue, suitable for all genders—young adults and older.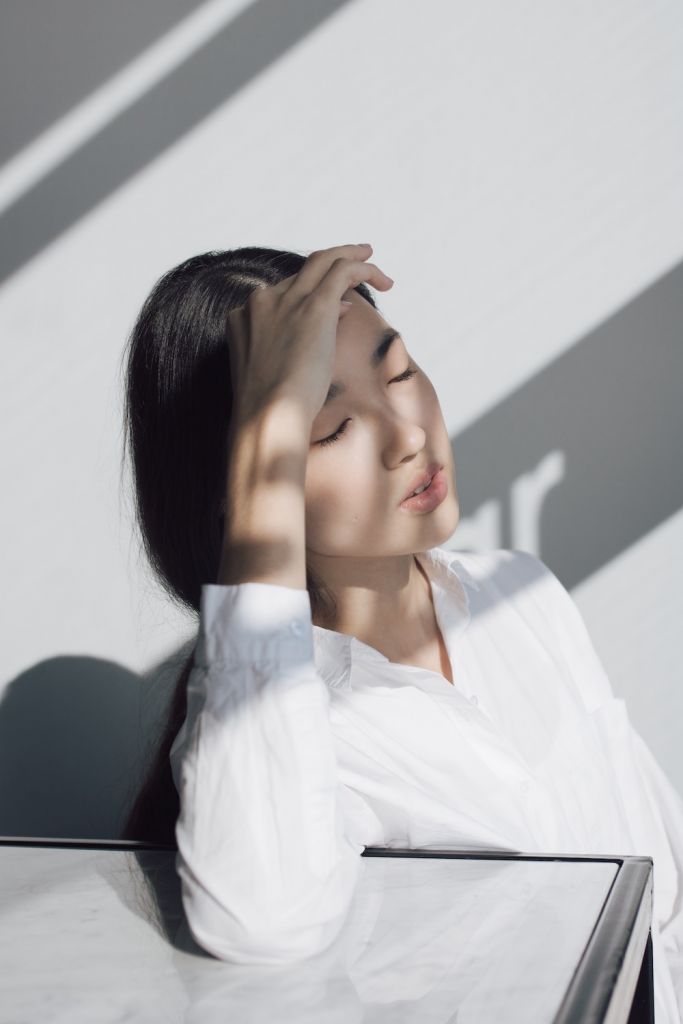 How to Choose the Right Peel for Your Skin Type
1. Sallow, dull skin
If you have sallow, dull skin, try the Enlighten Dual Acid Brightening Peel, which combines potent exfoliators with a scientifically proven brightening peptide for radiant, more luminous skin.
2. Congested, acne-prone skin
If you have congested, acne-prone skin, try the Clarify Dual Acid Clarifying Peel, which combines 10% glycolic acid (AHA) and 10% polyhydroxy acid (PHA) to smooth, renew, and clarify oily skin.
3. Fine lines and wrinkles
If your main concerns are fine lines and wrinkles, try the Correct Dual Acid Antiaging Peel, which combines the exfoliating action of a chemical peel with a volumizing anti-aging agent to help target the skin's natural hydrating barrier and reduce the appearance of fine lines and wrinkles.    
For these three peel treatments, use one to three times a week in the evening. After cleansing and drying the face and neck, soak a cotton pad and gently swipe over face, neck, and décolletage, avoiding eye and lip areas. Leave on for 15-20 minutes as tolerated, and then rinse well with water, following with a moisturizer. Tip: to make the product last longer, squeeze some product into a dish and apply with a flat, synthetic brush, which won't absorb nearly as much product as a cotton pad.
4. No-rinse, one-step
If your main concern is that you're going to forget to rinse off the peel but you still want an effective at-home treatment, try the Resurface Smooth Surface Glycolic Peel, which can be used nightly as a no-rinse, one-step skin resurfacer.
---
A final note about these highly effective, potent products. Because you are exfoliating and revealing young, fresh skin cells, be mindful about protecting your new baby-soft skin, which will be particularly sensitive to the sun's UV rays. Use peels only at night, and religiously follow with a broad-spectrum sunscreen during the day. To be especially cautious, start a peel regimen in the fall or winter, when effects of UV rays are at their lowest.  
Discover more NeoStrata products at London Drugs in-store and online, and follow along with the hashtag #thisismynewlayer.